iOmega eGo Silver Desktop HDD (Mac Edition ) is an external storage drive for you Mac. It is not a Plug and Play device. You have to plug an external power to use it. It has an stylish silver color for your Mac feel. It is HFS+ formatted and it includes the iomega protection suite (Mac Edition), also you can get an online storage of 2 GB provided by MozyHome on purchase of this HDD to Backup your important data online. It has multiple connection system viz USB 2.0, 2 FireWire 800 Interface, plus a firewire 400 to 800 cable. So whatever connection you choose there is a perfect way for you to save your storage. It is used with computers running MAC and can be formatted for use with Windows PC.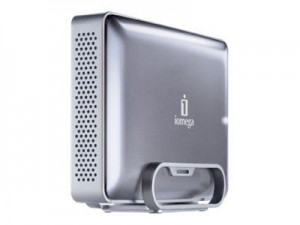 Technical Specification :
1) Capacity : 2 TB
2) Data transfer rate : Upto 480 Mb/sec
3) Interface : USB 2.0, 2 FireWire 800
4) Dimensions : Height: 1.55"
Depth: 7.3"
Width: 5"
Weight: 3.06 kg
5) Type : Desktop External Storage
6) Power Supply : External Power Supply
7) OS : Mac and can be formatted for use with Windows
Pros :
It has a 2 TB of capacity, also you get and online storage of 2 GB with it. It is USB and FireWire compatible, comes with a FireWire 400 to 800 conversion cable. It is HFS+ preformatted and comes with a 3 years warranty with product registration.
Cons :
It is a little bit bulky than other drives. External Power Supply required. Also have to be always formatted for the use with Windows.
If you are a Mac user and planning to buy an external storage of 2 TB capacity, and your aim is not portable storage then go for this one. It's a value for money product.
Price of iOmega eGo 2 TB Desktop HDD :
Ranging from $ 170 – $ 180 depending on region and available in India for around Rs 10,000.