I consider myself very lucky as I belong to 90's generation, and our generation have seen the complete transformations in technology, gadgets and games. My journey to the world of gaming obviously started with the Mario, and in the year 2000, I got my hands on Street Fighter II, that transformed my impression of action games overall. So many characters with kick-ass fighting skills and each one took more than two weeks to master. It was a pure ground game with fun moves, some awesome magic combo's and finishers which made the experience impressively addictive.
Since the time I have played tons of games, NFS2, Project IGI, Mortal Combat, GTA series till most recent games like Witcher 3 & Just Cause 3 which are open world games and are quite bad-ass. It seemed like those older games have become a thing of past. But this one franchise that started arcade action with a unique appeal announced the launch of all new Street Fighter V game, and the released finally happened last week. And following is my in-depth review of Street Fighter 5!
Attention Gamers!- Street Fighter V Tournament at Games The Shop Stores in Mumbai!
Street Fighter V Review
In the latest edition of this game, there are 16 different characters consisting of 8 iconic characters, 4 characters which have been brought back again and 4 new characters are introduced. Each of these characters has distinctive combat skills and just like the good old versions of Street Fighter, you will have to spend a lot of time to master the skills of each character.
Once you begin Street Fighter V, there is a compulsory tutorial that shows you how to make different moves and also some special moves like V-Trigger and V-Skill, which can be your ultimate Knock Out (K.O.) moves! There is a story mode which takes you through the background of each character, which is very brief, with MMORPG style entrancing 2D animatics followed by some action.
Then there is the Survival mode. In this mode, you will continue to face different opponents as long as you can last. Survival meaning, we obviously CPU controlled opponents and no multiplayer in this mode. If you keep beating these bots like crazy, expect no competition from them. Apart from the 'Hell' mode expect very low difficulty on Easy, Normal & Hard mode.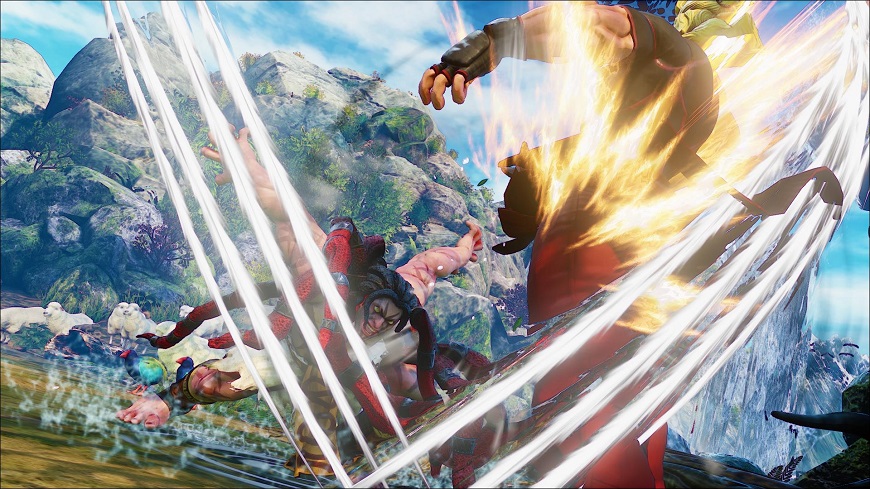 The authentic entertainment value of playing Street Fighter 5 is the online multiplayer. There are 3 different categories namely Battle Lounge, Ranked Match and Casual Match. In Battle Lounge, you can create a lounge and anyone can join you and fight with you. You can also search for already create lounges and do the same. Then there is Ranked Match in which your opponent is selected automatically and you can fight with them and get ranked, globally! You can continue this to improve your rankings. In the Casual Match, your opponent is selected automatically and you can fight them to improve your skills with live matches, that does not affect your rank.
With my week long day and night sessions on Playstation 4 , I noticed a lot of work has been done on the fighting mechanics of the characters. Many issues that users have reported with previous generation game Street Fighter IV have been eliminated and the fluency in action of this game is at its peak. The gameplay delivers consistently high framerates at 1080P on PS4, and very fluid performance even for intensive action and VFX effects.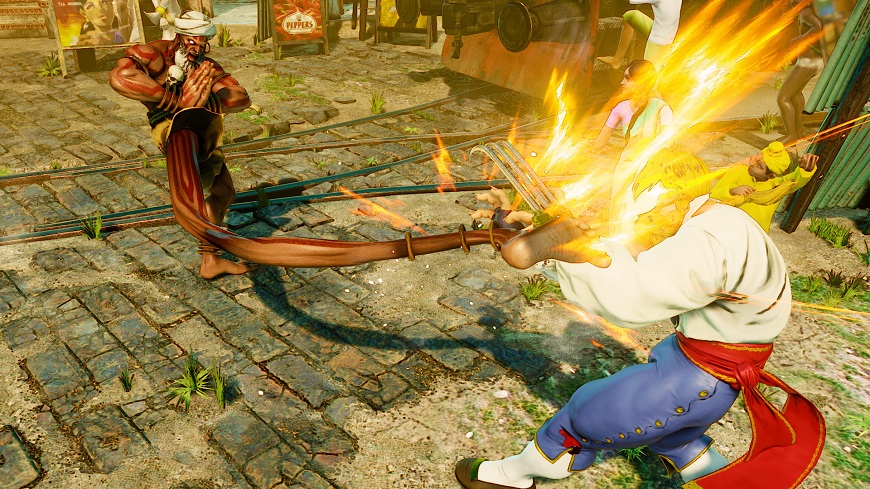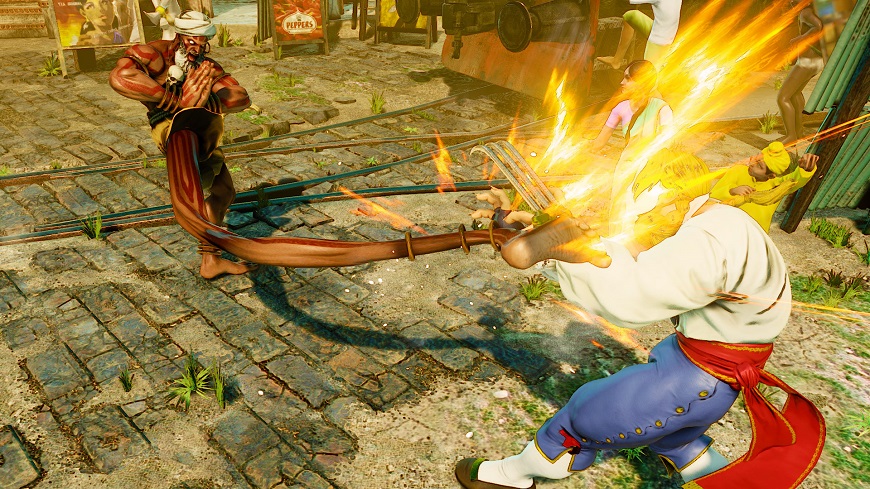 Many different abilities are added to these characters like Dhalsim can now levitate when in the middle of a jump, so you can decide where to land or give some quick punches to your opponents from different angle's which wasn't possible before. Vega has his claws, which increases his range and effect of his punches but also limits his moves. Once you drop his claws, you can maneuver quite swiftly and give some quick blows to your opponent. Laura has her electric touch, so you can electrify your opponent and K.O. the opponent in style.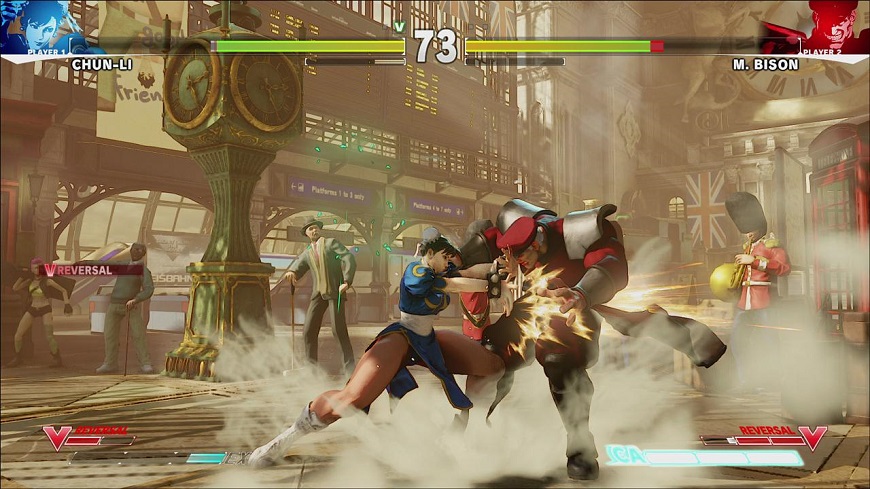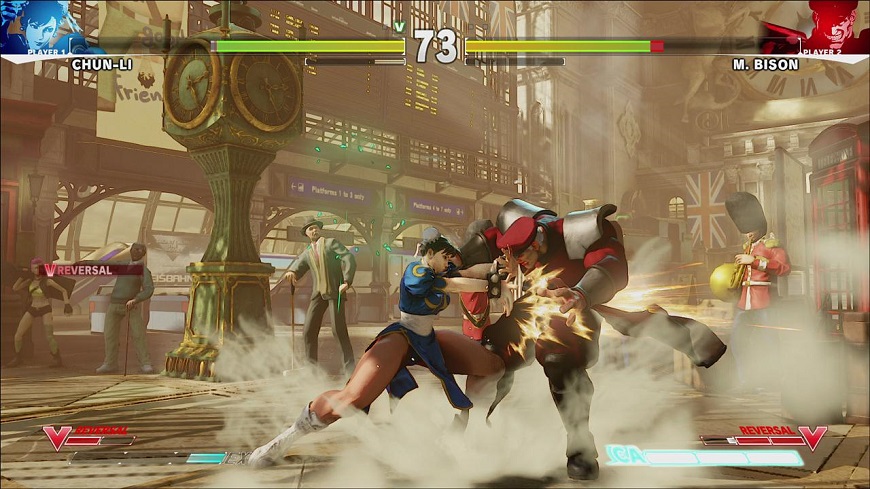 V-trigger and V-skill are the most important tool of Street Fighter V. To use the V-trigger, we need to charge it first which can only be done by using V-skill properly. V-Skill is a special action that differs from character to character. From Dhalsim lighting up his opponent with fire to Necalli using his ground energy to force his opponent to come closer if they want to avoid taking damage, every V-Skill provides an interesting tactical advantage over your opponent.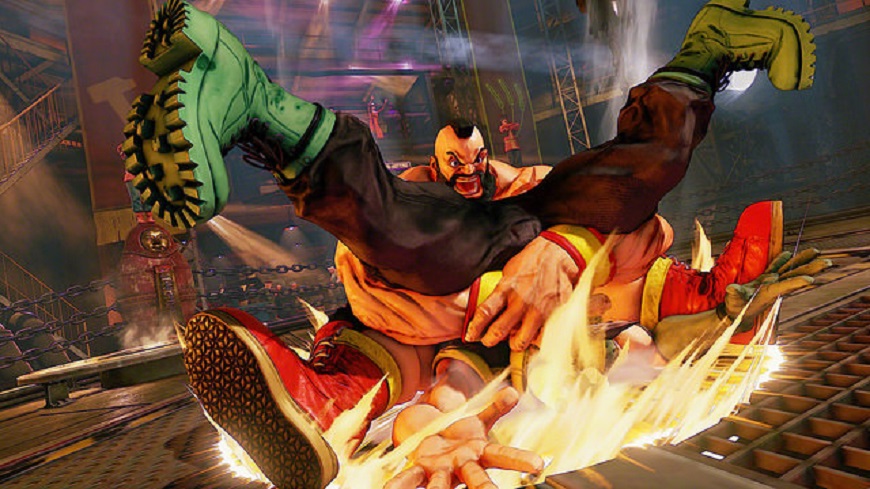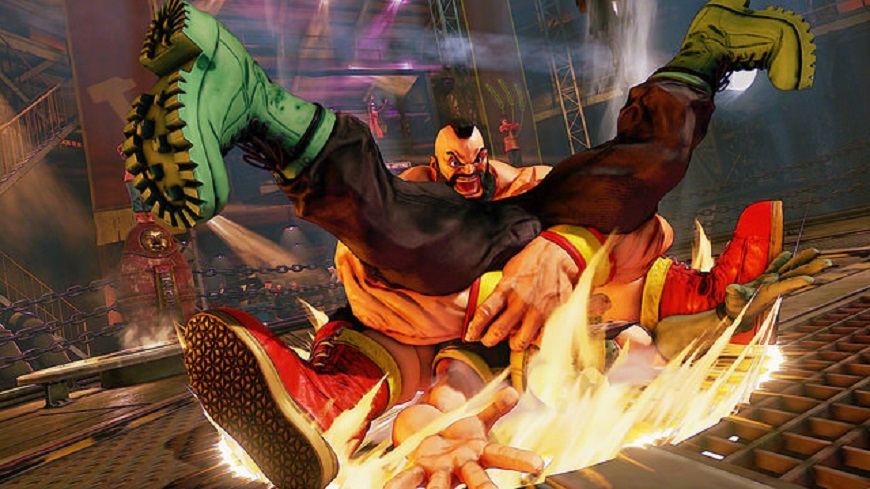 It is very important to turn your advantage into a win by using your V-trigger which will be charged by now. V-Trigger is also a very interesting form of attack which also differs with every character. It takes a lot of time to master these skills and you will know that very clearly when you play against the opponents worldwide.
There is not much fun unless you constantly have a skilled friend over, to play against you in the Versus mode. The Survival mode could have been a little harder, as I could easily go to 20 levels with RYU in my first match at Hard Level. The overall menu and navigation have been upgraded, except for the 'options menu' that still looks old school and kind of similar to Street Fighter II. If you are a very new to SF games, make sure you train well, keep the key press display ON, so you can see what key is doing what action, and slowly and smoothly you can master the controller, and eventually your character.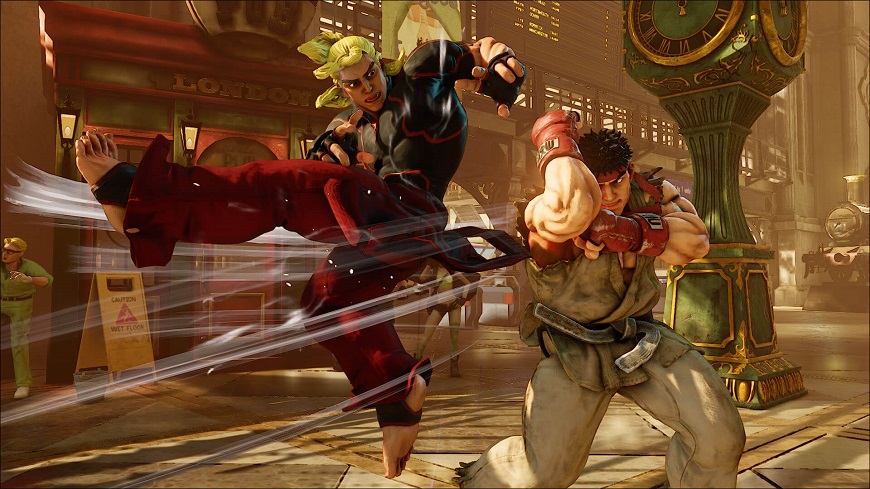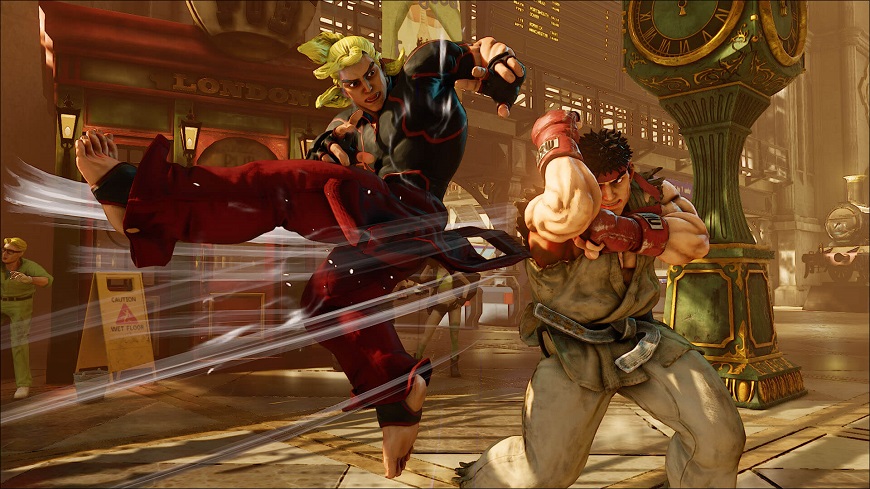 There will be few more free upgrades like Main Events coming in March, but make sure you start mastering your skills with your favourite characters already.
Verdict
Today's gamers are immersed into hours and hours of game plays with genres like open world and RPGs & First Person Shooters. And in this era, it's very tough to push a hardcore ground game based on bone-breaking martial arts and distinctive character fighting styles. And yet Street Fighter V manages to make an exceptionally positive impact on us.
With the classic guard fighting skills integrated with modern day combat mechanics & engaging visual effects, Street Fighter V becomes addictive, engaging and immersive as you keep on playing. For the price of Rs.3,999 on PS4 in India (and Rs.1,999 on PC) It's a game totally worth buying for it's high replay value & hard to master character skills!
Note: Watch our review on YouTube and check out some other cool gaming videos on our channel – https://www.youtube.com/watch?v=UwwvxjtqQVU