I experienced Zowie's new esports gaming monitors series back in late 2018 at eXtremelands Asia Qualifiers in Bangalore, and I finally got hands on one of their premium monitors – XL2546, a 24-inch 240Hz and following is my review after my two weeks of experience.
Zowie XL2546 Gaming Monitor Review
Build Quality
The monitor has three major parts – The base, Mounting Stand and the display itself. All three combined forms an extremely flexible monitor you can move around in all three axes. First of all, mounting this beast of a monitor is super-easy, despite it being a heavy one and it's 3 part structure. Hat's off to XL2546's engineers to make this a highly practical design.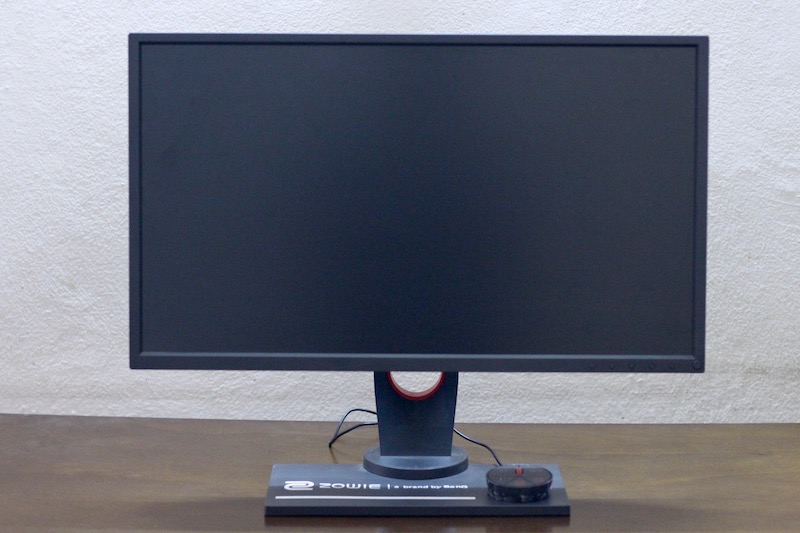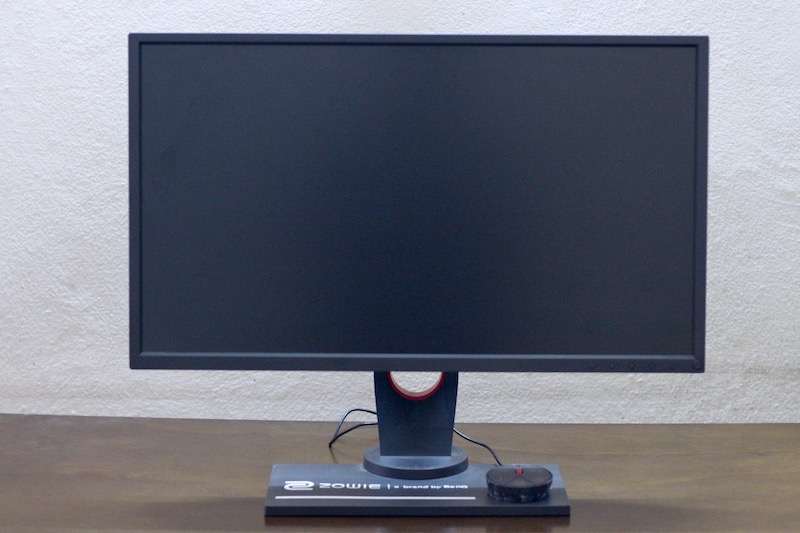 Its height can be adjusted with a light push from the top or bottom, and it just fits perfectly without any additional fitting. You can tilt or swivel the monitor in the horizontal or vertical direction or even rotate the whole display. The bezels on the screen look nice for the big size, and the screen is thick. We usually carry around the monitor by holding the display itself, but Zowie has made a simple holding bracket on the mounting stand, that makes it even easier. The base lets you rotate-fit the Stand and handle screw lets you fix the assembly. You can also move the mounting stand in Z-axis, and you get markers on both the base and the mounting stand to adjust it back to center.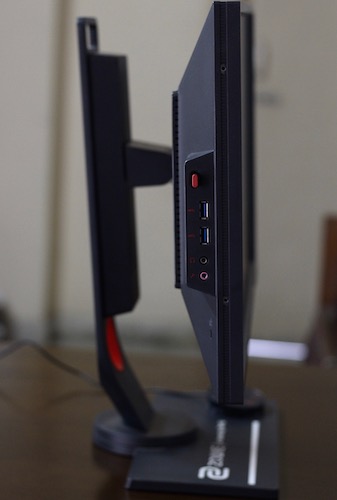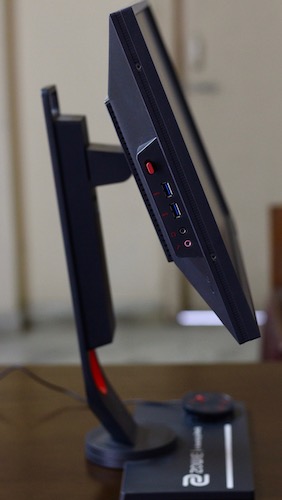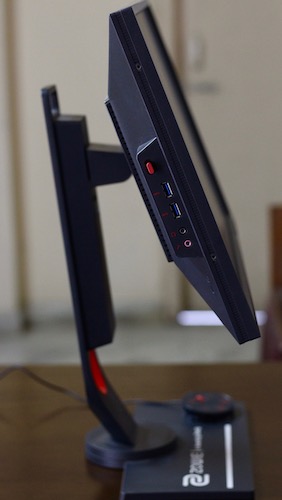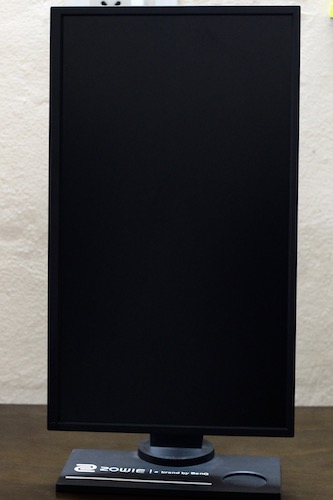 [spacer style="1″]
Scales are all over the place, as you will see the mounting stand lets you find and note the perfect height for your liking, which is great for competitive gaming, where you have less scope to experiment.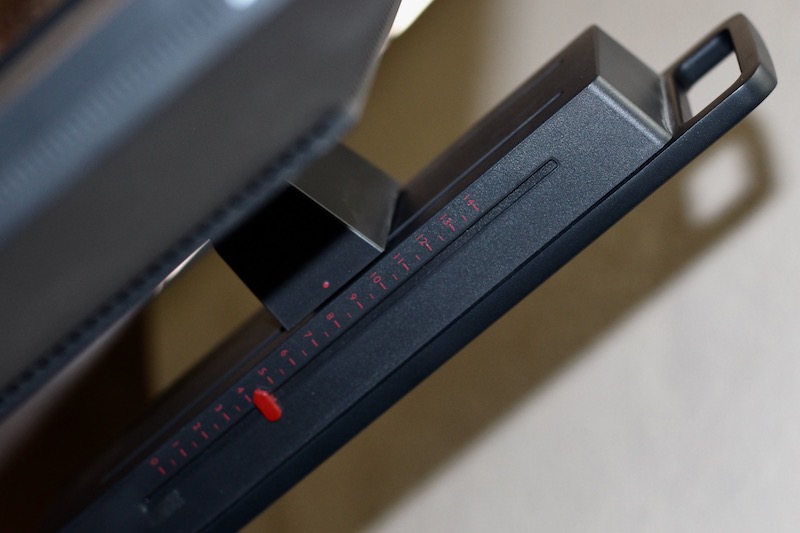 On the side of the monitor is a quick access audio mic-in and audio out 3.5-inch ports along with 2 USB 3 ports, Kensington lock and a click to release headphone stand you can place pretty much all size gaming headphones on. Every single thing on the side panel is convenient for professional gamers at competitive events. On the back of the monitor, you have access to a display port, two HDMI ports, DVI-D, micro USB port for S-switch, and another 3.5 mm audio out port.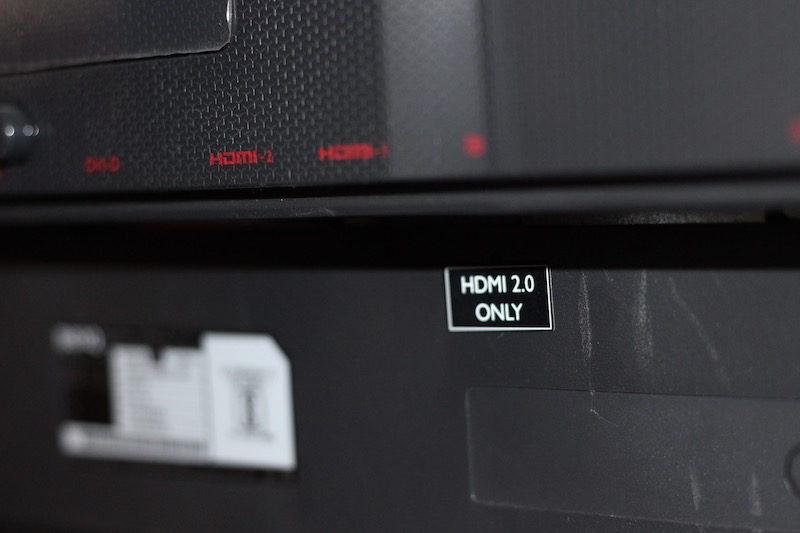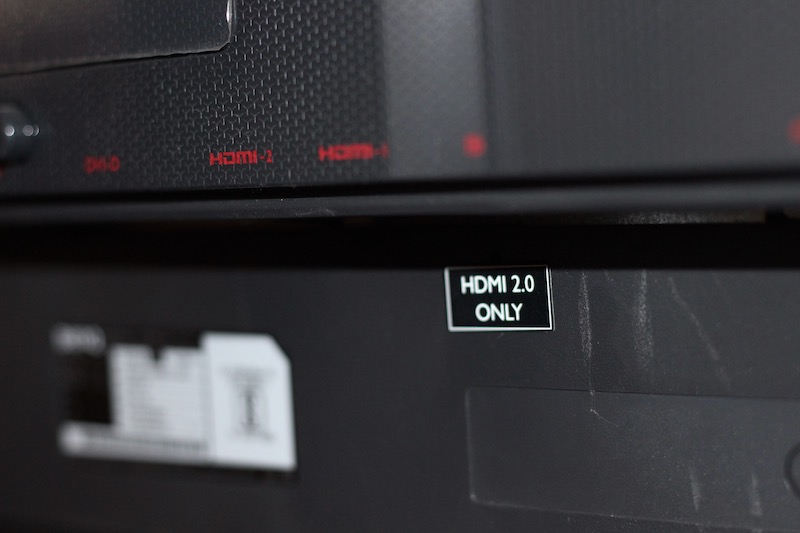 You also get easily mountable side flaps, what BenQ Zowie calls as 'Sheild', and it makes the monitor look much cooler. These are made for gamers to enjoy the distraction-free gameplay in professional events. You will find a cover in the box for the display, S-switch, and a high-quality display port that carries the horsepower from your graphics card to your mighty 240Hz display.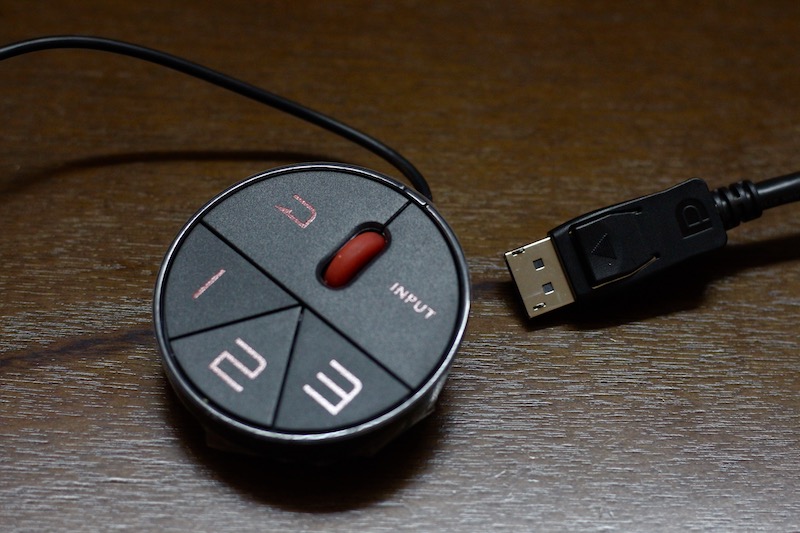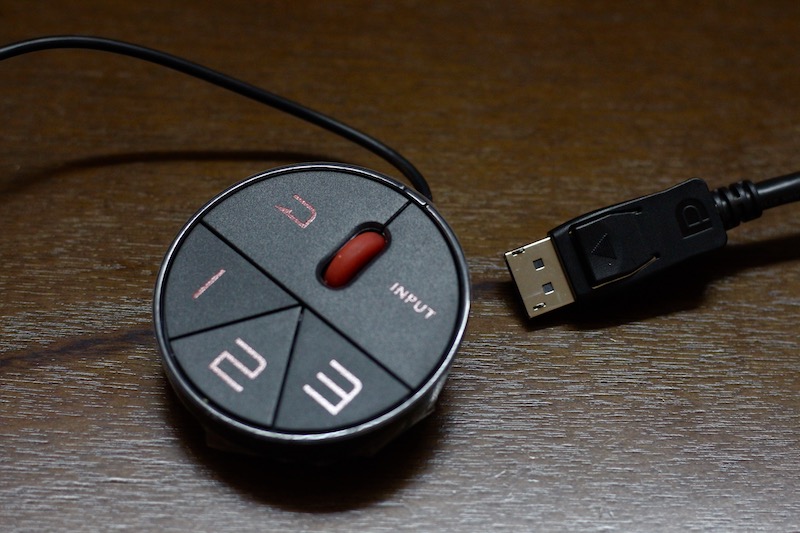 You may also like: BenQ Mobiuz EX3210R Review – 165Hz Curved Gaming Monitor
Features
Dynamic Accuracy (DyAc) is Zowie proprietary technology that does away with other non-brand specific technologies like FreeSync or G-Sync. If you want to take advantages of that, XL2546 is not for you.
DyAc if Exclusive on Zowie monitors specially designed for eSports gamers to offer them smoother gaming experience. DyAc eliminates the fast-motion issues and let you focus on the enemy in the movement. Your accuracy seems to increase with DyAc, and the game feels much smoother thanks to its combination with 240hz refresh rate. As per your preference you can set DyAc settings to Premium(Most clear), High(Medium) and DyAc OFF settings.
[metaslider id="37698″]
[spacer style="1″]
Black eQualizer is another great feature that comes with most BenQ Zowie gaming monitors (Available on all XL & RL series monitors) and helps you spot enemies in the darker areas of the game. Surprisingly this technology only brightens up dark areas of the scene and does not expose the brighter parts of the scene which lets you maintain focus and keep the eye strain at the minimum levels. This feature gives you a competitive advantage when combined with the S-switch.
S-switch
Zowie's S-switch connects with the micro-USB port on the back panel and is a plug-n-play device that has a place for itself on the base of the monitor.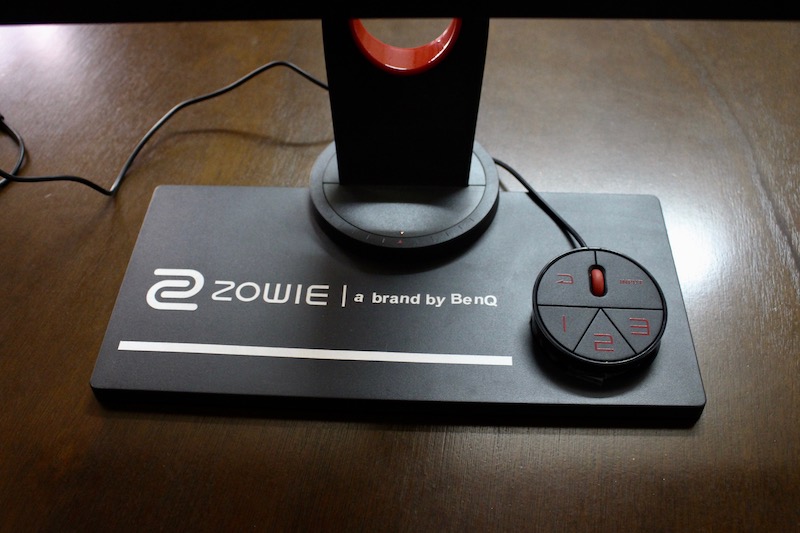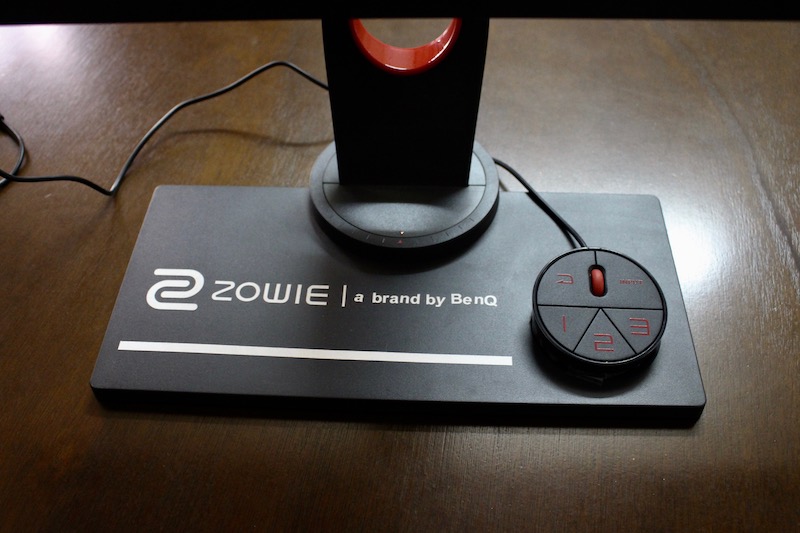 After playing several hours, I adjusted three different gamers settings (Maximum is 3) and set one of them with a higher black eQualizer number. Now when I am in a darker area, I can quickly press the button on S-switch, and change my monitor to higher black eQualization settings. A convenient accessory to your gaming gear that gives you a competitive advantage.
Color Vibrance is another feature that shows more accurate colors, that lets you distinguish one from another, and you will be able to spot your enemy faster.
Gaming Experience – Does 240 Hz Makes a Difference?
It very well does makes a difference. I interviewed the professional gamers at Extreme stands CSGO Asia Qualifiers, and they were crazy about how big a difference it makes for them in competitive gaming, and how smooth the motion was, and why they never want to go back to 144hz monitors now that they have played on the XL2546 and so on.
I could only take their word for it until two weeks back, but now that I have played on it, I can agree to a lot of points they made. I might not have accuracy as high as pro gamers, but I felt a lot of difference playing on the professional monitor along with pro accessories like Zowie Celeritas II Gaming Keyboard and a recently launched Pulsefire Core RGB mouse. I would give the most credits to the monitor itself, which took me some time to adjust with, but it was worth it. The monitor, in general, is quite bright and viewing angles not great as for most TN panels. As a gamer you're meant to sit right in front of it and not on the corners, Zowie XL2546 has great picture quality in that case.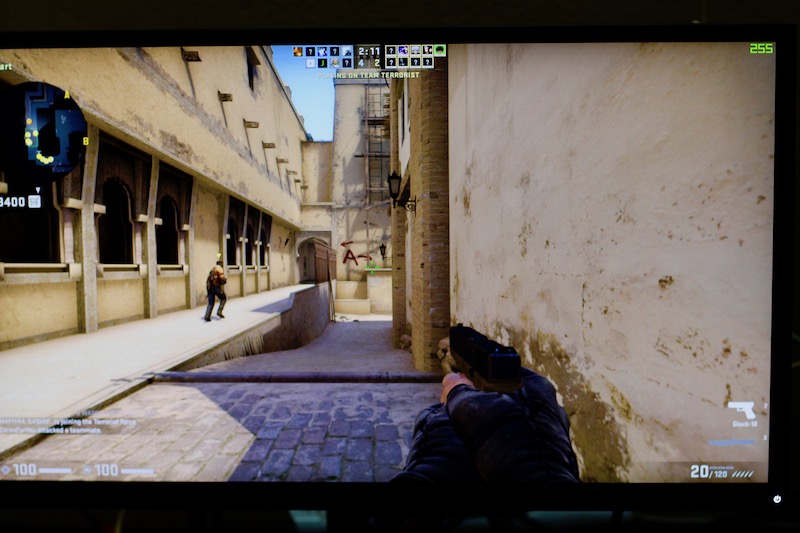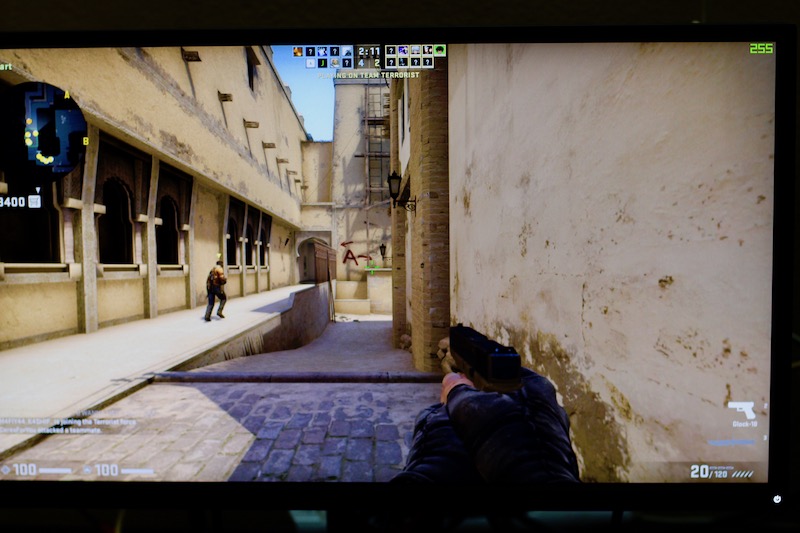 After adjusting certain settings like Color Vibrance and Black Equalizer, I was enjoying the smooth movements, thanks to the Dynamic Accuracy feature at work. Zero ghosting or blurring or jittery motions, and I was 100% focused on finding the enemy movement. DyAc, as Zowie promised, helps you focus on improving your aim, as you can spot the enemy at pace and gives visible control over recoil and aim more accurately.
With the super high refresh rate, I could spot enemy movements even through the small door openings or wall cracks which were barely visible on my regular monitor.
The 240 Hz refresh rate comes into picture when your gaming PC is outputting that many frames, which thankfully my system did. To achieve 240+ fps you need NVIDIA GTX970 and above (not including 1050) or AMD RX 480 and above series graphics card as recommended by BenQ Zowie.
Verdict
For a hardcore gamer I feel 144hz is enough, but if you are ever planning to game professionally or practicing for the some, having this technological edge is must for you.
BenQ Zowie XL2546 is a marvel in terms of design, build quality and performance it offers to professional gamers. I can not praise its practicality in design as well as the Zowie's dedication to improving the gamer's experience with the proprietary technologies like Dynamic Accuracy.
For the price of Rs. 42,500 (as of March 2019), it will be out of reach for major gaming population, but I feel it's worth owning for budding pro gamers. I wouldn't recommend you to sell your existing 144hz monitor to replace with this 240hz one, but if you're planning to buy a new monitor and your you have deep pockets, definitely go for BenQ Zowie XL2546 gaming monitor.
Learn more about Zowie Xl2546 – http://bit.ly/2Wnl19g