Zowie Celeritas II is a full-sized professional gaming keyboard with custom Flaretech switches and comes with traditional red and black colors. It comes with red LED backlighting, has a Zowie logo at the center of the steady wrist rest, and follows the simple and elegant design style of Zowie.
What are the unique advantages these optical Flaretech switches offer and how this keyboard has evolved from its predecessor, let's find out in my following review post two weeks of gaming with Celeritas II.
Zowie Celeritas II Gaming Keyboard Review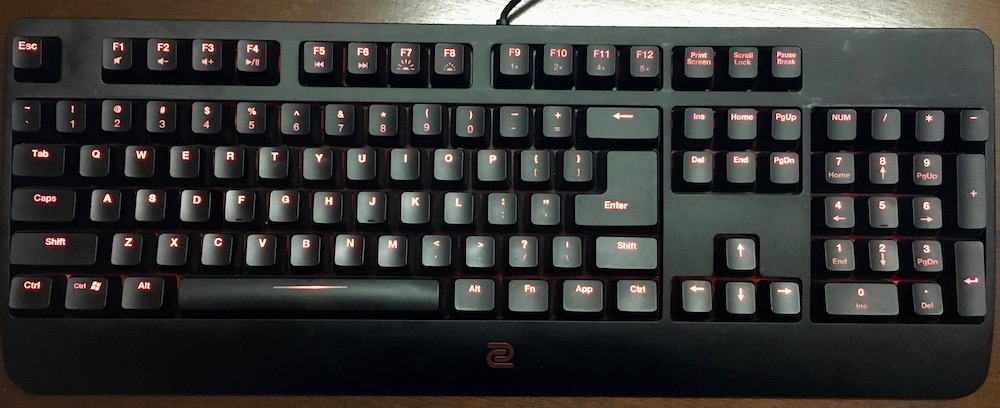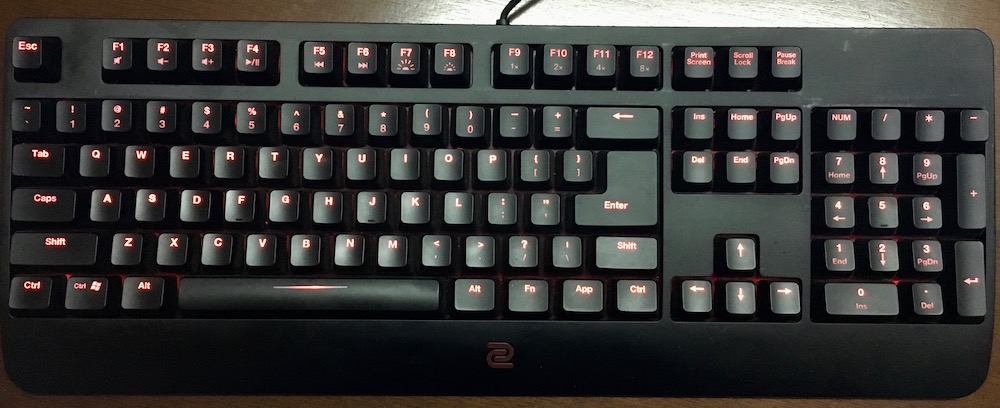 Design & Build Quality
For all of its products from Zowie XL2546 to small accessories like CAMADE, they always follow the black theme, and Celeritas II as well follows the same colors. Red and black definitely looks cool but might disappoint gamers who want their complete gaming PC setup in some other color or simply wants the obvious RGB customization.
The keyboard goes with conventional design and its keys and rest of the body has a rubberized finish. The sad thing is it easily capture fingerprints and need constant cleaning.
The overall build quality is pretty sturdy that ensures the long life even for extreme gamers. Being an infra-red key, as long as you keep the switches clean, Celeritas II will remain durable for years to come. Keys has stabilizers which prevent keys from moving or wobbling, and high quality iron springs make them feel even stronger.
The base of the keyboard has flat rubber pads that protect from accidental sliding, but its heavy enough to remain stable. The overall platform is more raised towards the top, making keys more accessible but avoids any add-on features like a stand or cable management.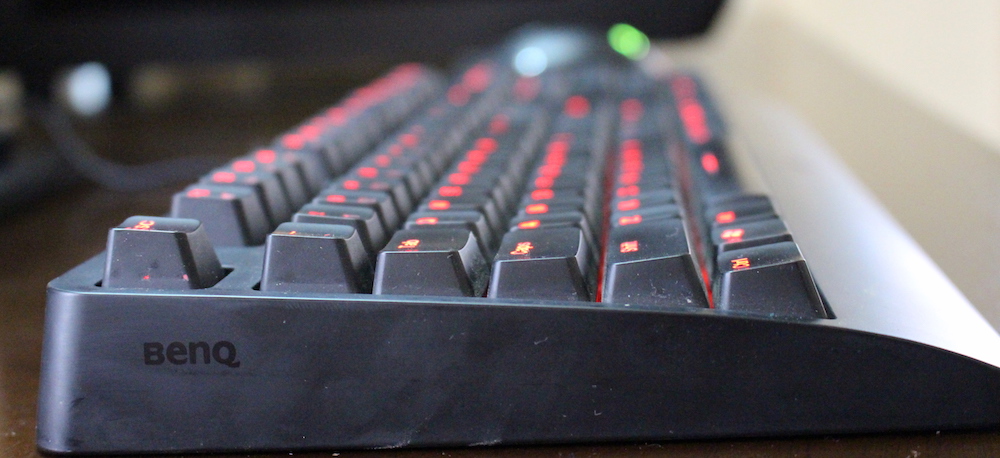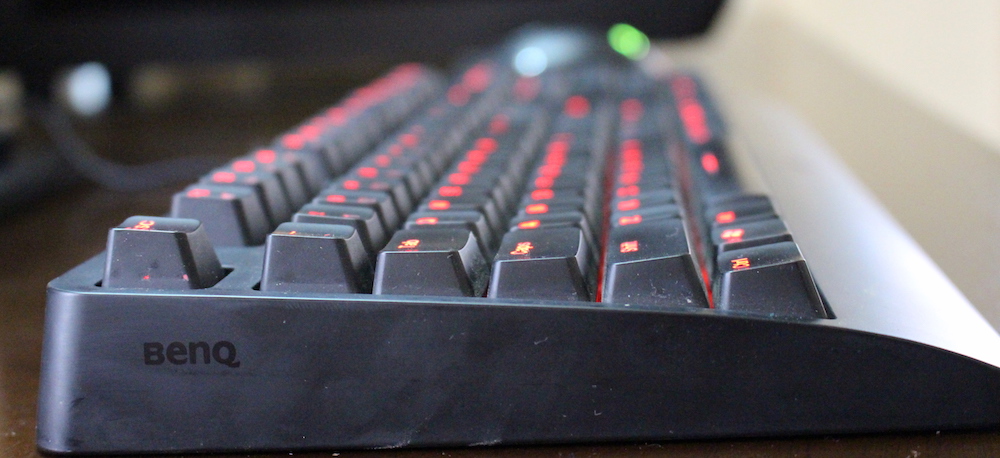 The Optical Switch
The optical switch registers the key before it is fully pressed, which can be tested easily but how useful it is in the gameplay, is hard to tell.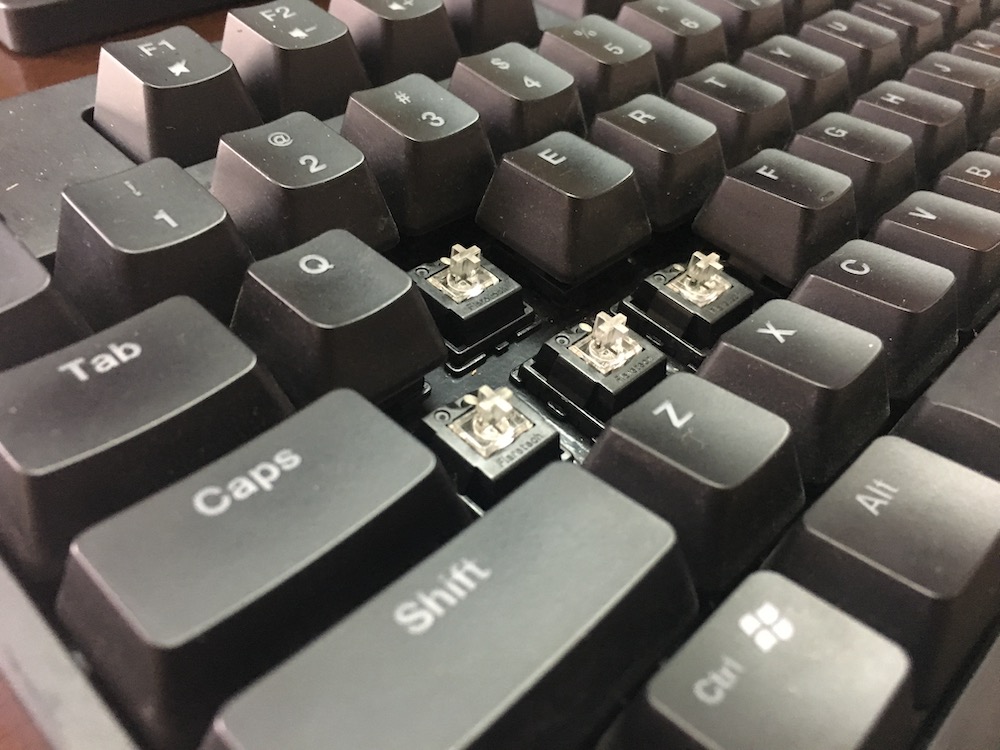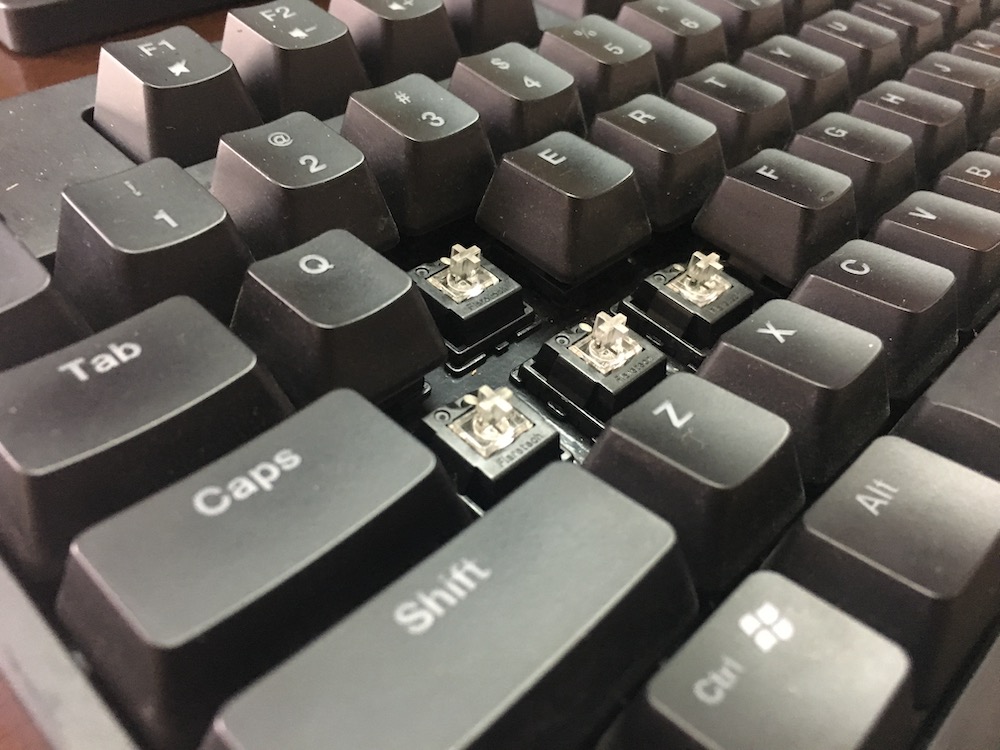 The real advantage is felt when you compare Zowie Celeritas II keys slowly compared to CherryMX Switches. MX makes a comparatively scratchy sound when keys are pressed, whereas Celeritas II doesn't even make a noticeable sound when going down. But if you bottm they keys down with the heavy press, like typing, it does make sound both ways. The slight sound of iron springs is unobtrusive but you will notice it in a quiet environment.
The optical switch essentially uses infrared light and still has mechanical parts which make them look like a mechanical switch, but they're not. With this Zowie is able to reduce the double pressing issue in gaming using this advanced optical switch.
Additional Features
You can pretty much hold on as many keys as possible, which is amazing for any gaming keyboard. There is a function key that lets you change the brightness levels and access media buttons easily. You can enable Windows Lock using the 'Fn+ Dedicated Windows CTRL key'. The Num, Caps and Scroll lock keys get blueish white light that indicated that the respective functions are active.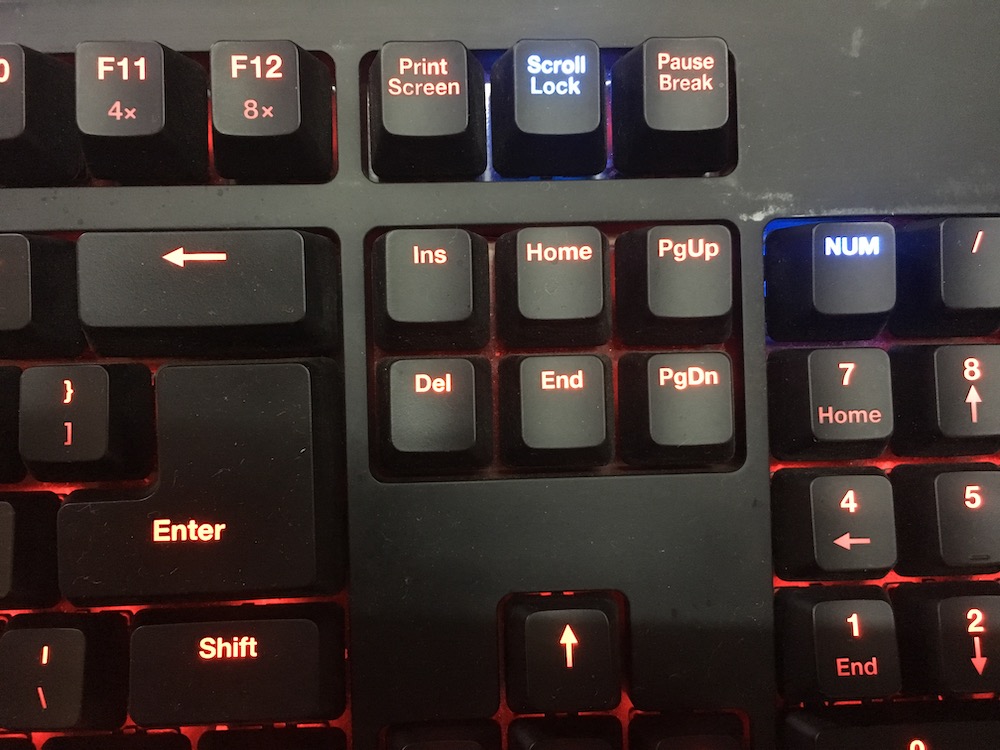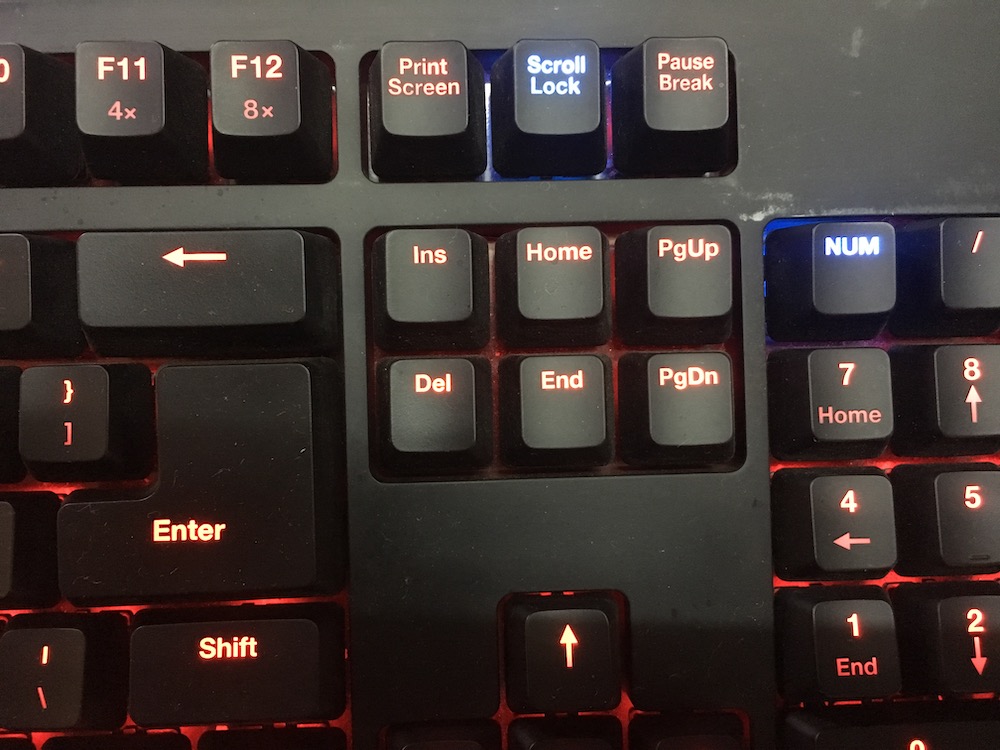 You also get RTR function that only operates through PS/2 interface, which basically lets you input multiple same commands fast. You can use the 1X to 8X RTR using the function keys, which also turns white when selected. This feature has carried forward from the Celertias I keyboard, and the USB to PS/2 converter provided with the Celeritas II.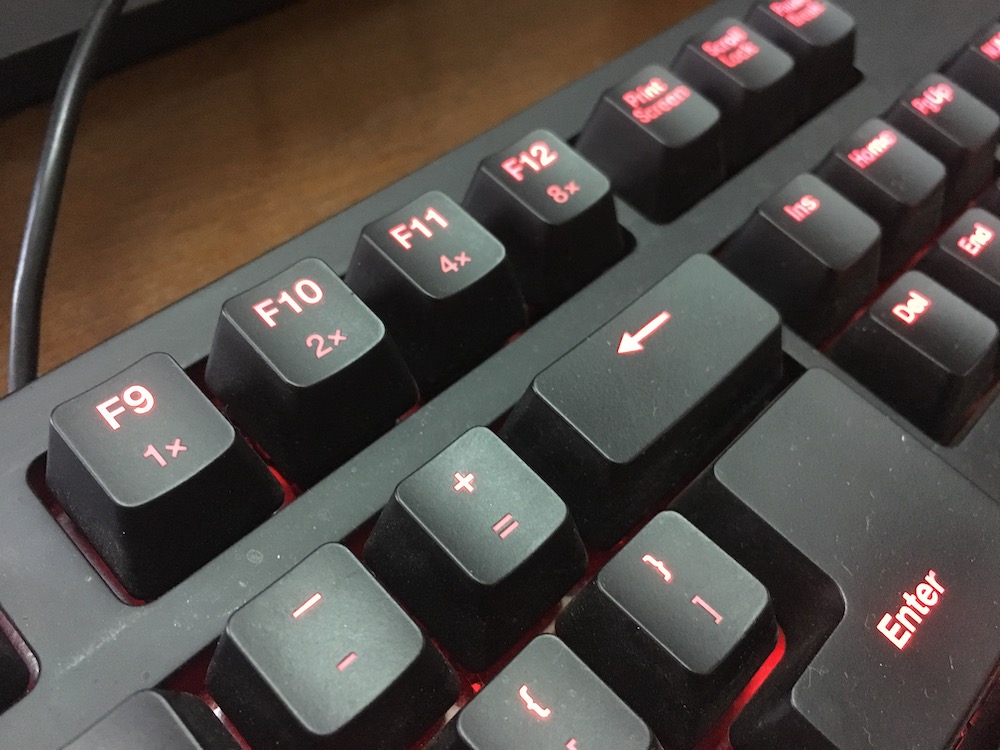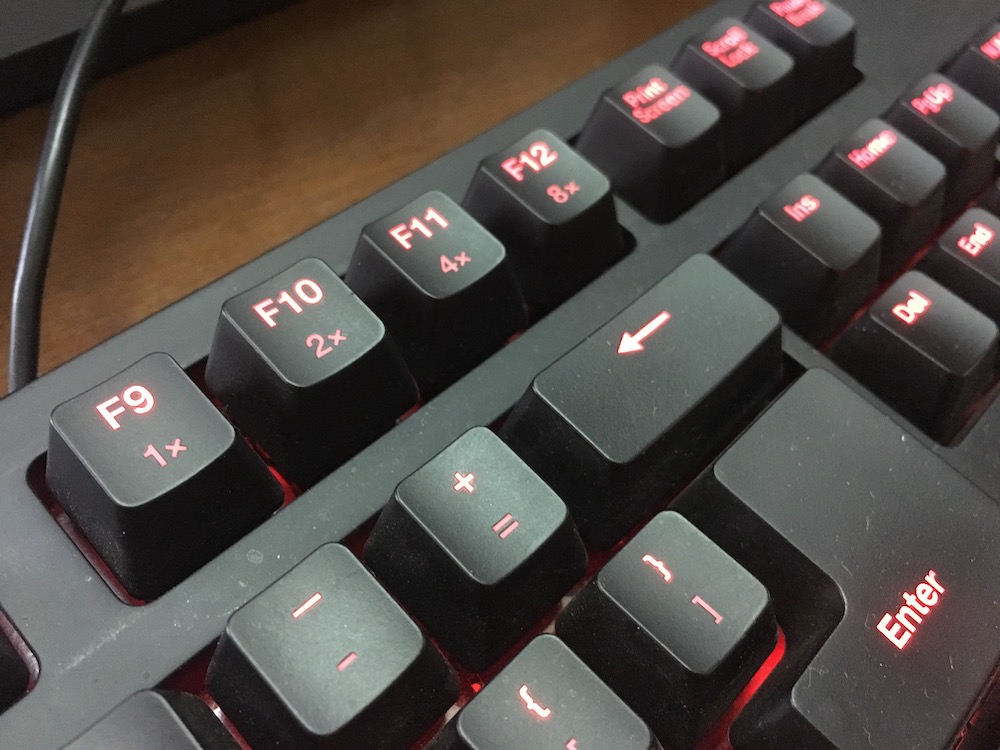 Performance
The optimal pre-travel feature of this gaming keyboard won't detect floating hands or fingers on the keyboard and precisely register they keystrokes when we're consciously want to. Zowie has used the Flatetech switches for this keyboard which are specially designed (OEM) for Celeritas II and their performance is a lot different than other keyboards with the same technology.
The keystroke on all of the keys is consistent thanks to its better quality of iron spings. This basically means each millimeter movement is directly proportional to the weight. So optical switch, consistent key travel, and optimal pre-travel make it a perfect gaming keyboards for all the FPS gamers out there.
The key travel from the press to reset is extremely fast, that lets me make micro movements in games like Counter-Strike: Global Offensive quite swiftly.
Verdict
It's an expensive keyboard but it is equipped with cutting-edge tech and its made to last really long. Being an optical switch keyboard it enhances the tactile feeling on any mechanical keyboard and takes you a step ahead in terms of technology that lets you enjoy flawless gunfight. Apart from no RGB customization and fingerprint magnet body, I have no complaints when it comes to gaming.
The keystrokes are very smooth, especially when you're typing, but does it gives you an advantage in gaming? It really depends on what your expectation is from a gaming keyboard. It performs like any other professional gaming keyboard, but this one is tested and tuned with the professional CS:GO players. If you want the competitive edge, and can use all the distinct features provided by Zowie, Celeritas II is an amazing keyboard.
Learn more about Celeritas II – http://bit.ly/2WnWUaO