Following content is a posted under the#BlogForZovi contest held in February 2015
If you have recently read my Zovi.Com in-depth review, you can pretty much guess I'm into the creatively designed t-shirts & casual wear designed by the site. After my review, I browsed through almost all the collection in casual wear section, and this time I was going for a celebrity look.
My Favourite Celebrity
I am a big fan of Arjun Rampal from his very first movie, and following picture is the one always remained in my computer, that for me shows his fashion sense with minimalistic design on clothing.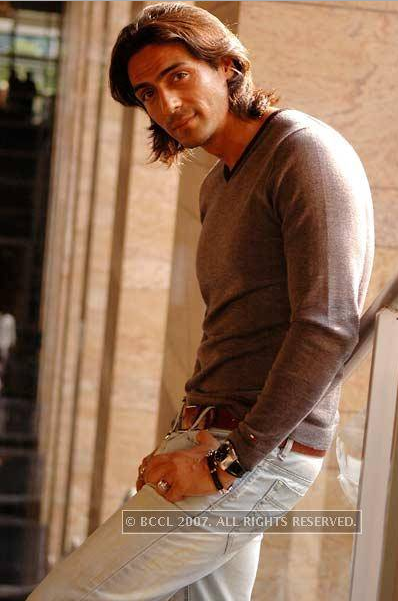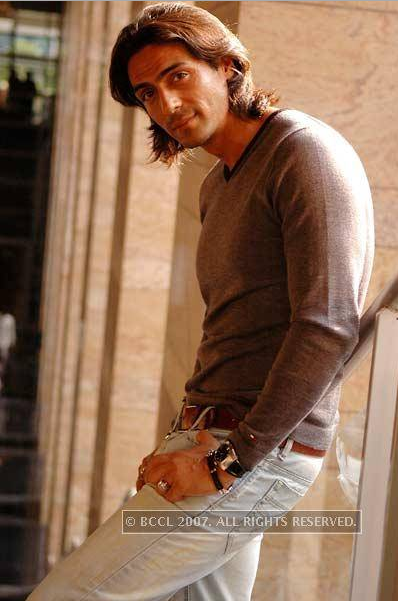 So that was it. I was looking for the same kind of designs on Zovi, and trust me It wasn't much hard considering the available clothing lineup available. I was looking for plain grey v-neck tee with dark collar as my choice of shirt.
A very faded blue Jeans, that could match my favorite celeb's. And my search was on!
How I Created My Arjun Rampal 'Celebrity Look'
Like I said, it was easy finding the perfect celebrity match, but not without the comprehensive search feature Zovi has. On the top right corner of the website, you can search for what you are looking for. But what's great here is, you can describe the product as better as you can and Zovi responds perfectly.
I searched for the 'light blue denim' and I quickly got my eyes on what I was looking for. But you can even describe your budget range like 'light blue denim from 500 to 1500' or improvise it even further. I personally found it quite useful!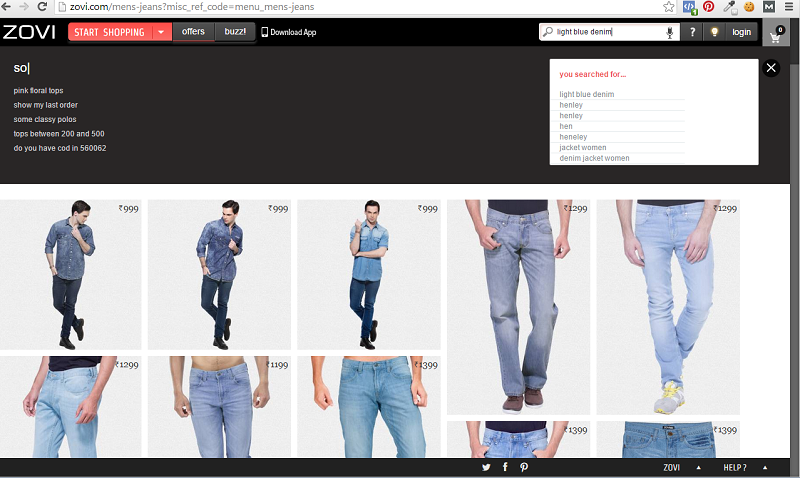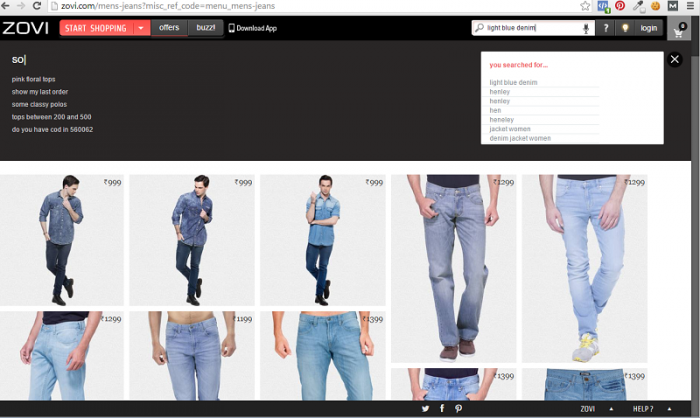 So I selected this faded light denim regular fit jeans to match my celebrity's. It has the same fade, and very light blue tint overall that brings 'classy-ness' to the look I was going for.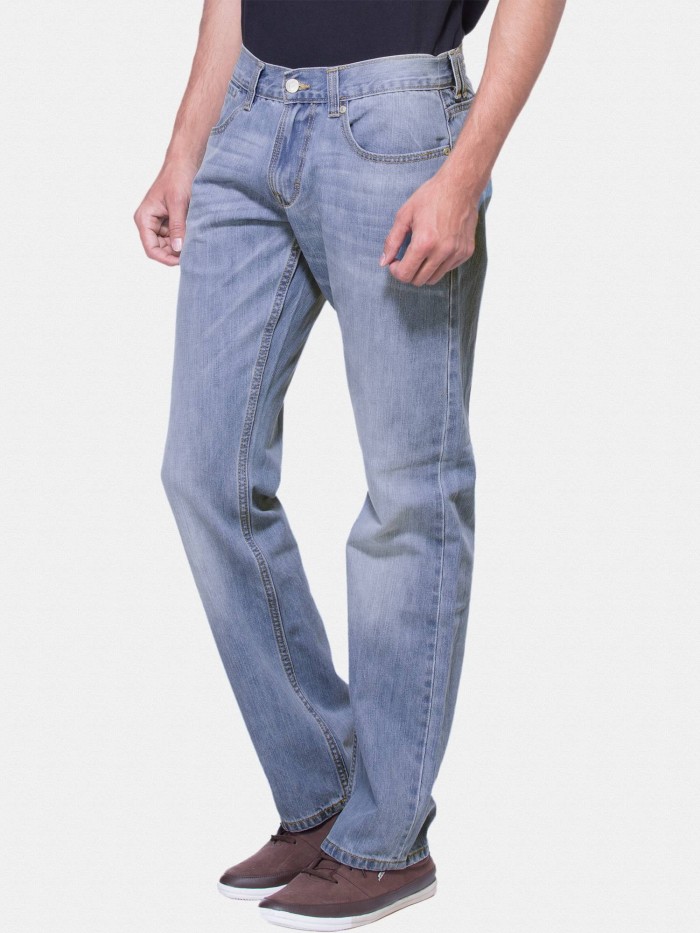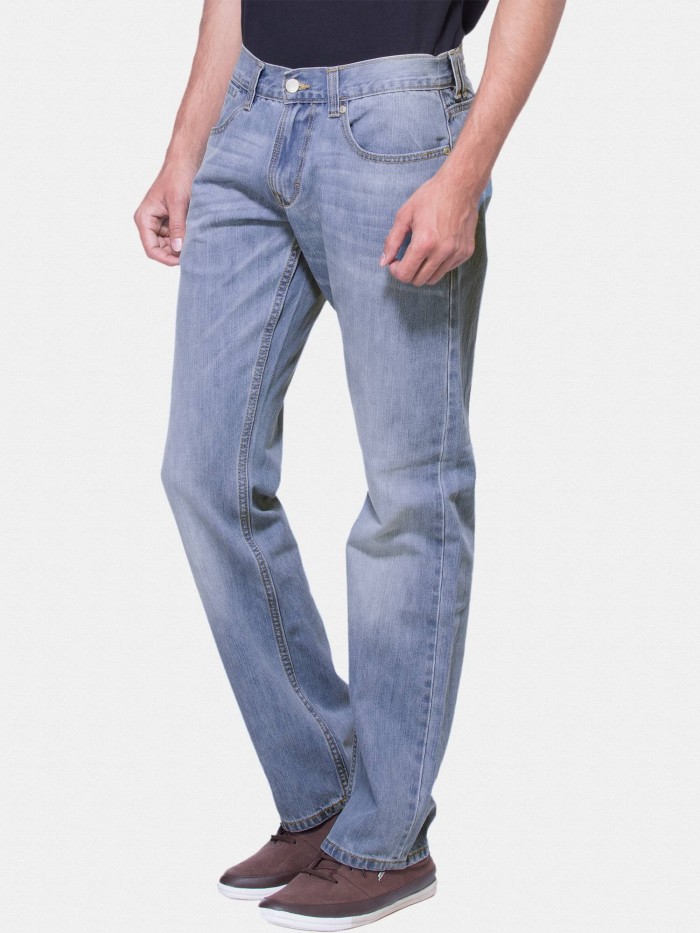 And then I was looking for a grey V-neck tee, but I found even better option – A contrast v-neck with buttons, that will let me customize the v-shape as big or small I needed. It's a 100% cotton tee, that could go well in any weather for my smart and casual look. The dark collar contrast is what I think would look exactly same with Arjun's!
This is what I find as a perfect match – Dove Grey Melange Solid Henley T-shirt With Contrast Neck Trim, and for just the price of Rs.499, its best deal you can get.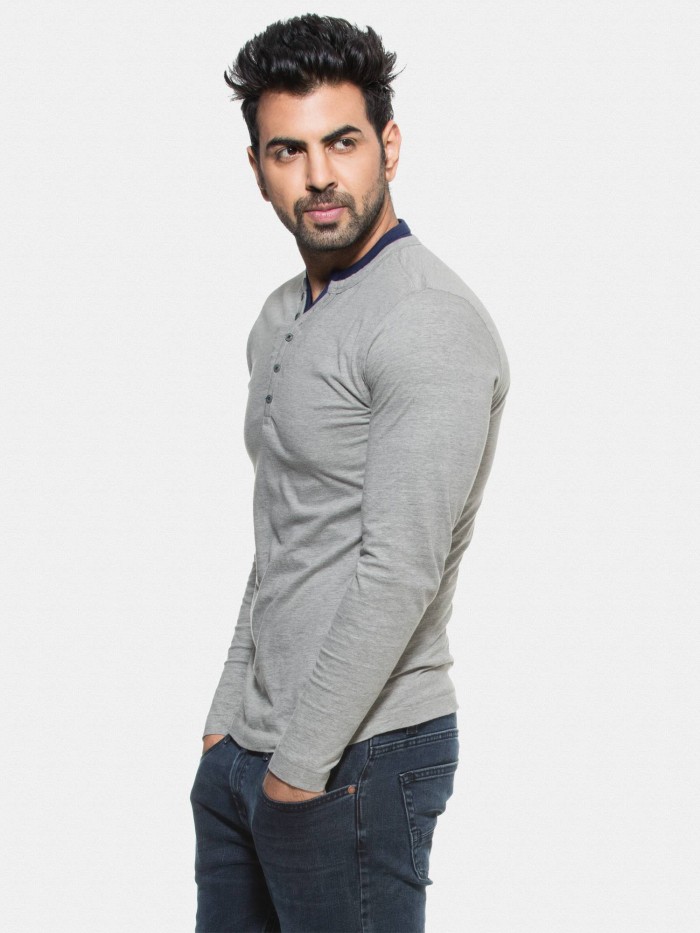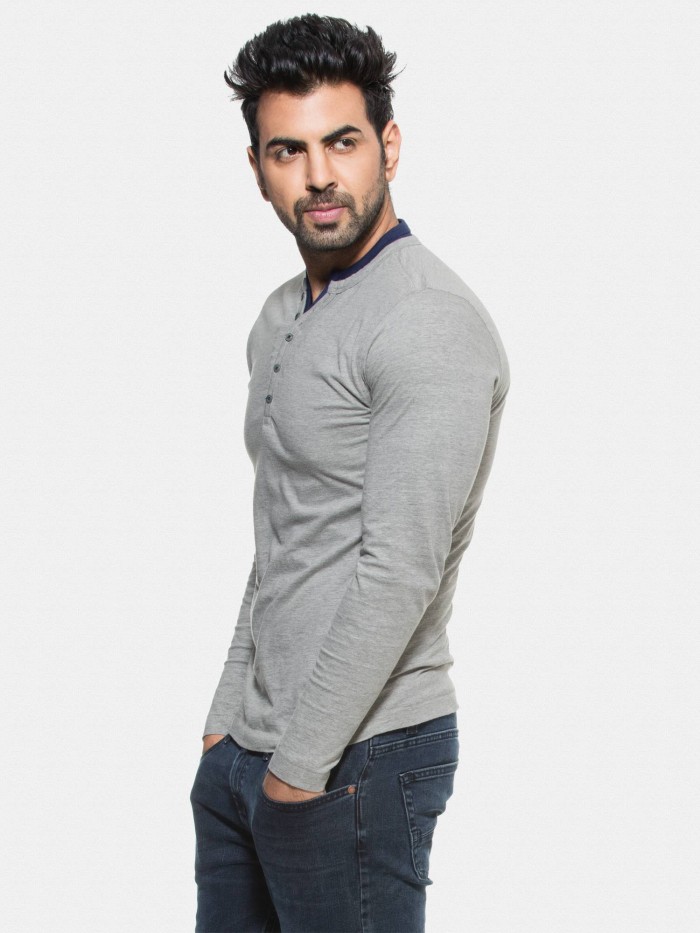 So this is how I matched my celebrity look with Zovi, And, If you want to match your celebrity, make sure you check out the huge variety of casual and formal wear at Zovi.com, And if you want to know how simple and convenient it is, to shop on this great site, make sure you check out my in-depth shopping experience as well.
If you like this article, please Join us on Facebook or Subscribe to our Email Newsletter. And do ask question, thank me or suggest me anything in comments section below. You can also tweet your tech, gadgets & online shopping queries to me @amowlagh.