– Following article is a part of #BlogForZovi contest, held by Zovi.com –
I've been one of the very first generation of online buyers since 2006, mostly for the computer accessories, gadgets & devices that were hard to find in my small town. And in the last 2-3 years, The scenario of online shopping leaped the curves of growth, not just in terms of online buyers, but the variety of consumer products, from clothes to furniture.
It was necessary to mention me this growth of ecommerce, as today I am going to write my shopping experience with an online apparel store Zovi.com, which was the last thing I started buying online, in these years of time.
There were two concerns,  I have heard from people, and may be it was somewhere inside my mind as well.
First concern being, How to find the perfect size clothes? As we have to try at least 2 sizes even from our favorite local/brand store, where we buy from regularly?
Zovi.com has these crazy awesome feature, that lets you compare with the your regular brand and suggest you the exact Zovi Sizes, just like in the following image.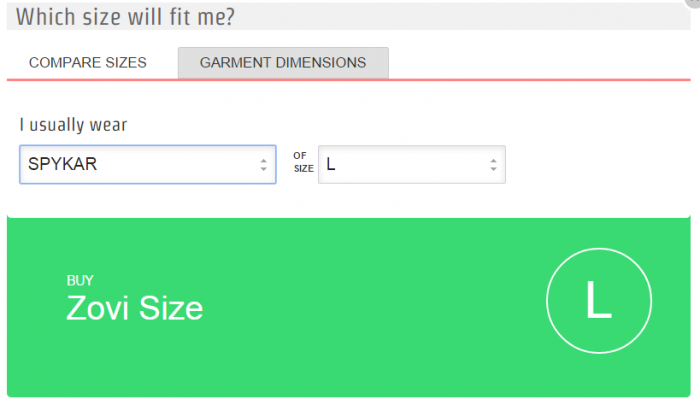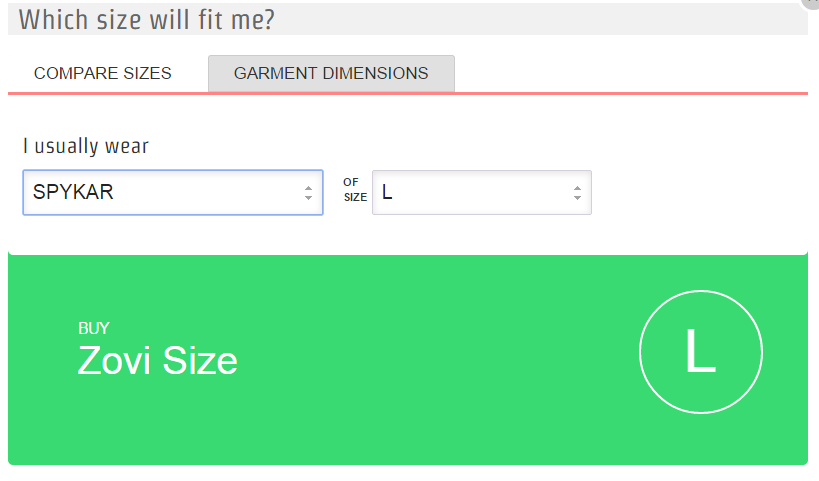 And even if you are not a brand freak, you can easily see the measurements for each of the sizes available. And these size charts are very precise for trousers, t-shirts, formals and all women clothing as well.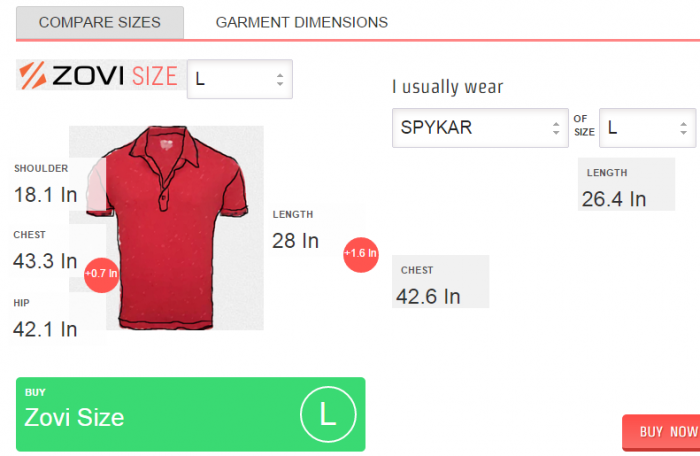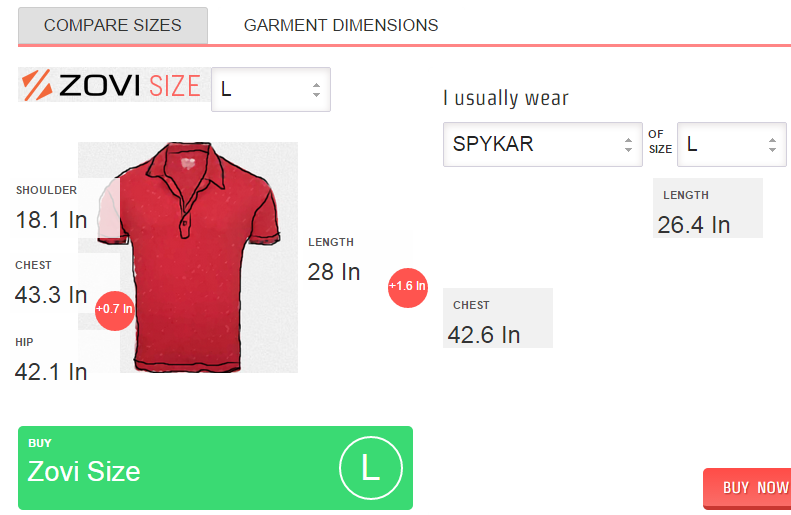 So there got comfortable with what size to go for. And to add more to this, Zovi has this great Free Size Exchange, even if you have bought the perfect size for you, and there was just slight issue with your belly fitting in…. Well, Zovi will arrange a pick-up for you, and provide you the required size. All free of cost. (Just make sure you keep all the pricing & other Zovi tags as it is,when you are trying.)
Then comes the second & most talked about concern, when shopping clothes online.
How do we assure for the quality? If the product is not by any brand I regularly buy, How can I blindly trust some online shop that promises great quality?
Exactly, I mean how would you know that without actually trying? So I did that job for you, I actually went shopping for clothes on Zovi, to make sure all of the quality concerns goes away.
I needed something in my winter collection, as temperature in last few days in my city was consistently 6 to 8 degrees at night, And I can't help myself go out for the coffee in late evening no matter how cold it is.
So I bought this Cool Dove Grey Sleeved Pullover with navy blue, white and red stripes i the middle, round neck and full-sleeves.
Everything was exactly as mentioned in the very detailed product description, starting from the 100% Acrylic fabric to the fitting.
I loved this amazing suggestions personalized by Zovi for every range of clothes that said – "Put on this pullover with distressed denims or chinos and boat shoes."
I mean wow, an unexpected but outstanding advice by an a coll apparel shop. It gave me a feeling that I have my best pal beside, telling what goes right and wrong with this thing we are looking at.
---
Then I bought this Black Denim Jeans, that can match with most of my t-shirts & casual shirts.
Like the first one, this also had all the specs perfectly as mentioned, and for the quality I can tell you it is one great jeans. I have used a range of brands for the jeans, I am looking for comfort as good as the looks. The cotton lycra fabric has the great feeling and very minute stretch, that makes you comfortable when you sit or when in the action.
Most importantly, many of my black jeans goes dull in one or two machine wash, even with the mentioned proper care. But this one stayed exactly the same even after the third wash! (I had to make sure of this, before I write this review.)
After all, You always need a cool black jeans right?
---
And the last thing I bought was this Dark Blue plus Black Checkered Casual Shirt!
This one is a little extra thick cotton material, but being an 100% cotton I had no complaints. The shirt is dark as I expected it to be, and looks great on any light-colored trouser or even on a blue denim. The contrast inside of a collar is kind of casual shirt I was looking for, as I mostly keep my first button open.
Zovi.com Shopping-Cycle Experience
It was an ease placing my order on Zovi.com, it had all necessary payment options including cash on delivery. They have an added cashback with Paytm wallet, so they have made sure, customers save extra bucks while shopping.
Talking about the savings, Zovi has this great offers page that is always active and offer you more for your money's worth. You can even save more with their mobile apps and on prepaid orders, so make sure you check out all the details.
Living in a tier-2 city, I expected the delivery in 3-4 days. Ordered on 8th January 2014, They mentioned expected delivery to be 19th of January considering the End of Season Sale (EOSS) rush, but I got the delivery on 10th of January.
They shipped fast & delivered well before the promised date. End result – I'm a happy customer!
Zovi.com has this awesome apparel collection for men and women. I loved the crazy variety of t-shirts ranging from superheroes to pure desi styles. In these past few weeks, I was visiting this e-commerce site almost daily, and I saw an extensive variety of collection being regularly updated. Making sure you have the unique and most interesting t-shirt collection in your friends circle.
Zovi.com have casual wears, ethnic wear, winter wears including some cool jackets for both men and women. Additionally vibrant and exclusive designs of Kurtis, Churidar, Leggings and dresses for women.
My Verdict –
Pleasant online shopping experience overall, but I would recommend Zovi highly for its designs. I can assure its run by some creative team of people who knows the value of designs, and trends that everyone deserves.
No matter you are partying, going office or just having your daily coffee just like me, You'll love shopping with Zovi.com!
---
Image Credits
Model – Tanmay Jadhav | Photos by – Amol Wagh