There are a lot of VR games available, including a lot on Steam, iOS and Android, but many of them are high-end, expensive experiences. Fortunately, not every VR game is like this. Nowadays, players have less limitations thanks to cross-platform compatibility. There are numerous must-play and our recommended best free VR games available right now on Steam, the PlayStation Store, and the Oculus Store.
Following the advent of VR in the gaming business, the idea of "fun" underwent a significant transformation. Particularly in the past ten years, virtual reality has begun to establish itself as a significant part of our life. With the advancement of technology, we can say that virtual reality is no longer seen as a luxury and is starting to become more and more accessible to gamers all over the world. With that said, we'd like to introduce you to our selection of the greatest VR games that are completely free to play and experience.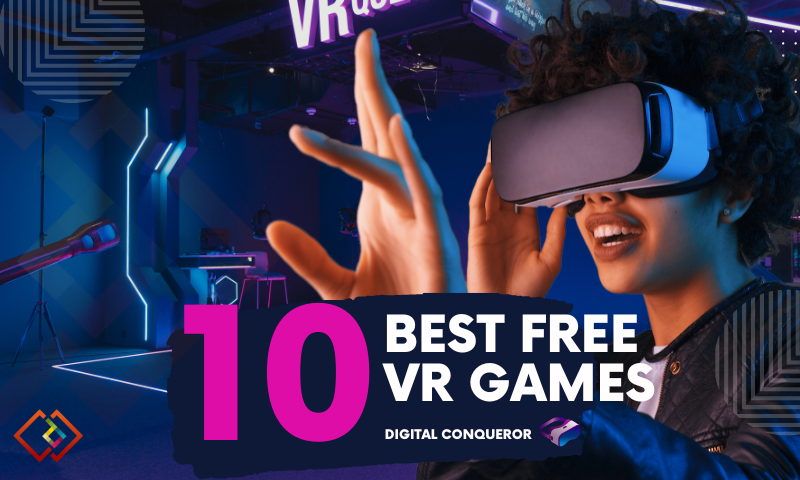 So, it is the ideal time to enter the virtual world. We've compiled a selection of the top free VR games in this article so you may enjoy them and get some VR experience without spending any money. These are the top free VR games available right now.
10 Best Free VR Games for 2022
1. VR Propagation
Propagation VR is a survival horror virtual reality experience that combines stress and a sense of dread, but in a nice manner, if you enjoy horror games and survival shooters.
In the horror game Propagation, you are thrust into a post-apocalyptic subway where you must battle countless terrifying beasts. To defend yourself against zombies, mutant spiders, and other horrors, all you have are a shotgun and a pistol. The gaming sessions continue for about 30 minutes, and because they are so intense and deep, you will feel every second of them. You may buy a DLC that unlocks voice chat and co-op play also to the base game.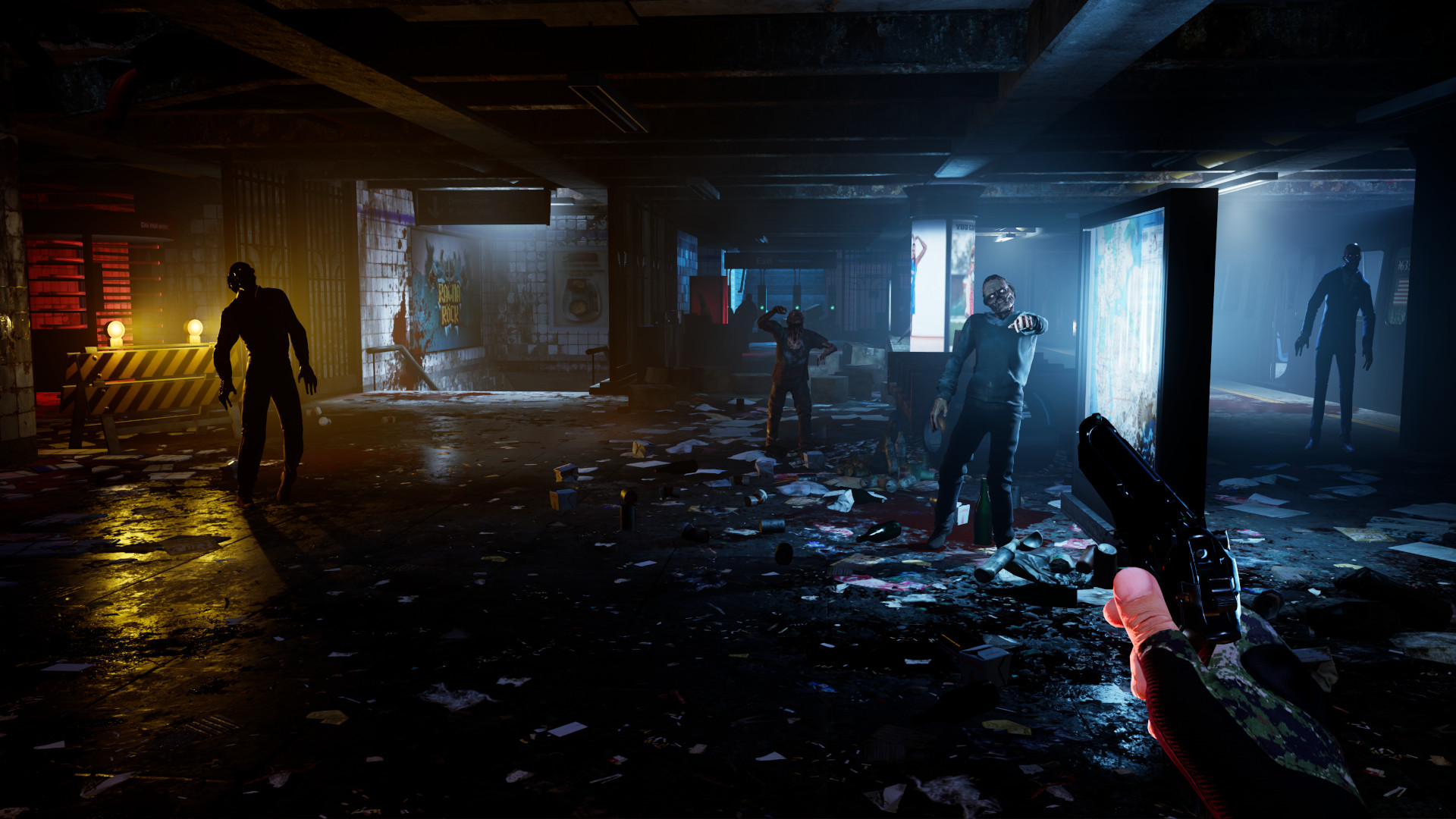 Highlights
Four levels of difficulty on one map.
The amount of room you have in the real world limits your ability to move.
Realistic handling of the weapons
co-op help available for a cost.
Download this VR Game on: Steam 
2. A Red Stare
Investigate your neighbors, gather data, and track down communist spies. You can play the part of a covert agent in the free virtual reality game The Red Stare. The action takes place in your virtual flat, where you may monitor your neighbors' every move and receive information from your handler through phone and fax. This low-action game puts your capacity for deduction to the test. Gather sufficient proof to identify the communist spy by keeping a close eye on your targets, paying attention to what they are doing and what they have in their apartments. Be aware that you require a play area with 360-degree tracking that is at least 2 by 1.5 meters.
Highlights
A realistic point of view that corresponds to your actual point of view.
VR mechanics designed for beginners.
Your room size determines how much virtual space is resized.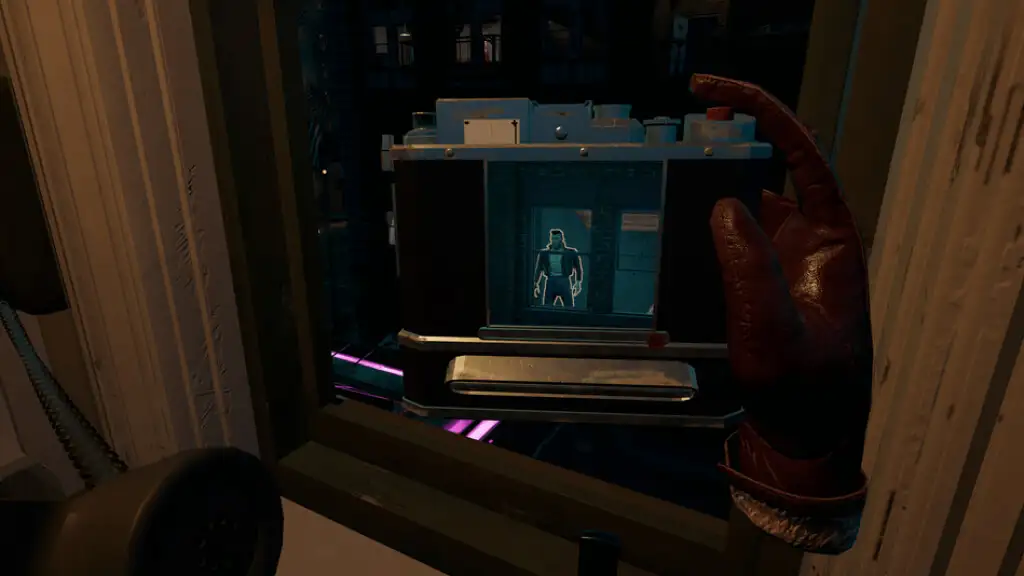 Download this VR Game on: Steam 
3. The Lab
The Lab is an application created by Valve that combines a number of mini VR games into one. If you're looking for a tutorial or introduction and you recently purchased VR equipment, this is perfect for you. Have fun exploring space, playing fetch with your robot dog, defending a fortress with nothing but a longbow, and more! The mini games are enjoyable and instruct you on all the fundamentals of VR gaming. The Lab is probably the best place to start if you want to explore virtual reality.
Highlights
 A selection of mini games with various game systems.
The most effective VR gaming primer.
 Includes tourist attractions for non-gamers.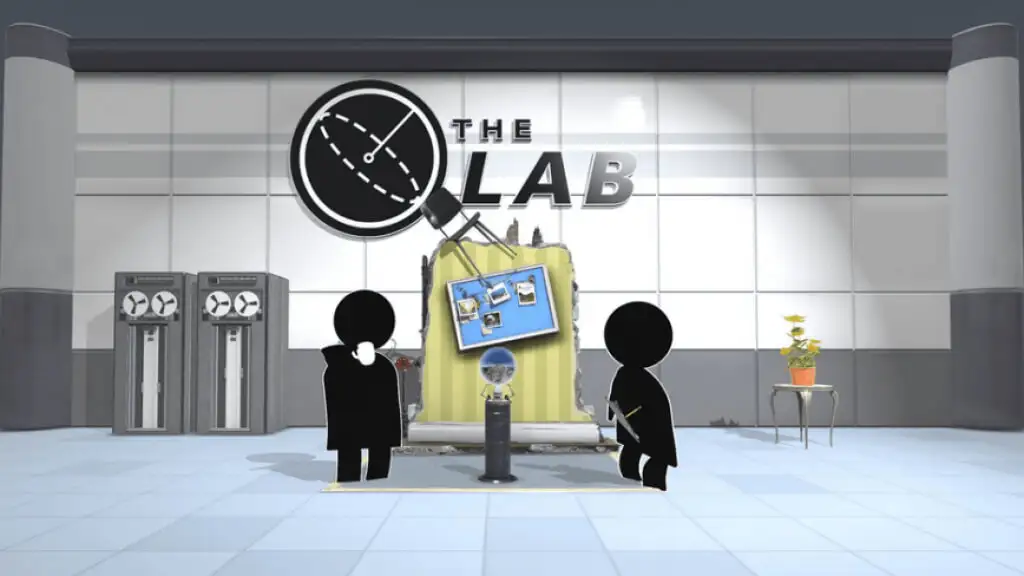 Download this VR Game on: Steam 
4. Echo VR
One of the earliest popular sports video games on the Oculus platform was Echo VR, and it is still among our list of best free VR games. The objective of the game is to manoeuvre with your squad against an opposing team in a zero-gravity environment in order to score a goal. It's similar to football, except it makes your heart beat faster. Echo VR, while only available on the Oculus platform, provides an exhilarating zero-g arena in a stunning sci-fi atmosphere. Although the movement system is simple to understand and incredibly fun, it can be difficult to master. Overall, Echo VR is fantastic for both novices and experienced virtual reality users.
Highlights
Zero-g immersion in a futuristic environment.
You'll be sweating from this competitive game.
Play by yourself or in groups with your friends.
Participate in online competitions to compete against others and earn prizes.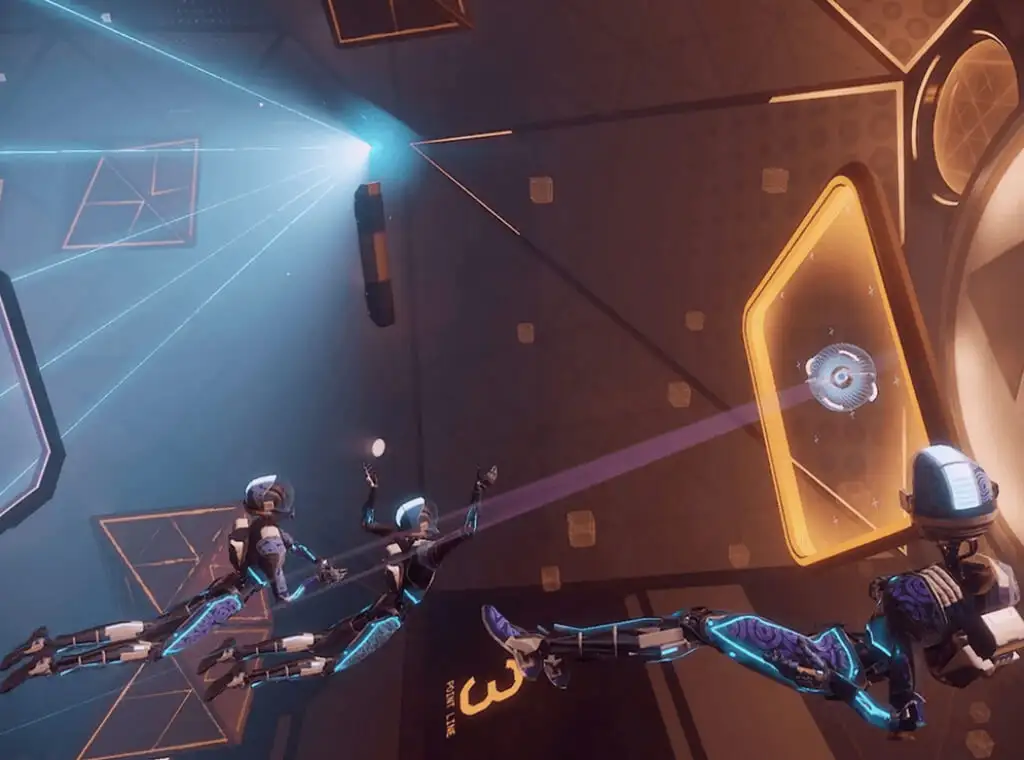 Download this VR Game on: Steam | Meta Oculus Store 
5. Rec Room
Meet new people from all over the world and hang out with them in their worlds, play games together, create games with your pals, or do all of the above.
Rec Room is a game that's concealed inside a social networking site. It resembles a social open-world MMO where you can play, talk, and make friends. You can engage in a variety of mini games, including paintball, laser tag, and bowling. Rec Room has the beauty of allowing you to construct practically anything you can think of.
You can play the cross-platform game Rec Room on the PlayStation, Xbox, iOS, and other systems. You don't have to use virtual reality (VR) exclusively.
Highlights
Online multiplayer game with real-time communication.
Individualizable avatar Play as many community games as you like and make your own.
Cross-platform compatibility means that using a VR headset is not required.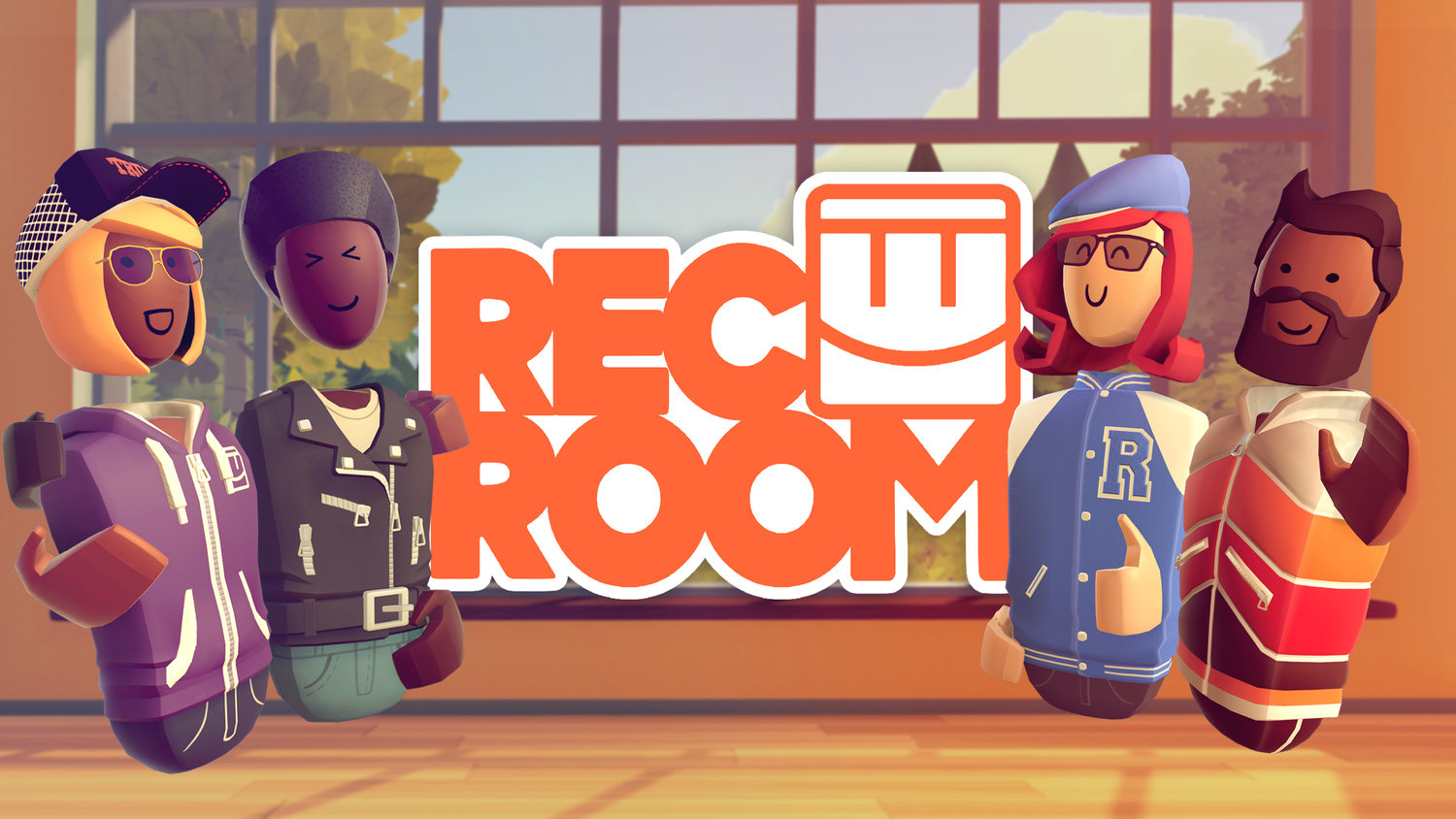 Download this VR Game on: Steam | Android VR / Play Store | iPhone VR / App Store
6. VRChat
A similar virtual social hub to Rec Room is called VRChat. Make your own custom avatar, engage in random chat, engage in minigames, and build your own little world. Discover countless community-driven worlds and meet new people. However, VRChat gives far greater attention to the game's social component. Thanks to eye tracking, lip-syncing, and a wide variety of emotes, you can communicate with your avatar almost as effectively as you can in real life. Your avatar has a mouth and a face that will match your expressions, making online socialising much more realistic.
Highlights
Avatar that can be customized and has lip-synching.
Wide variety of mini games.
Explore countless others or create your own.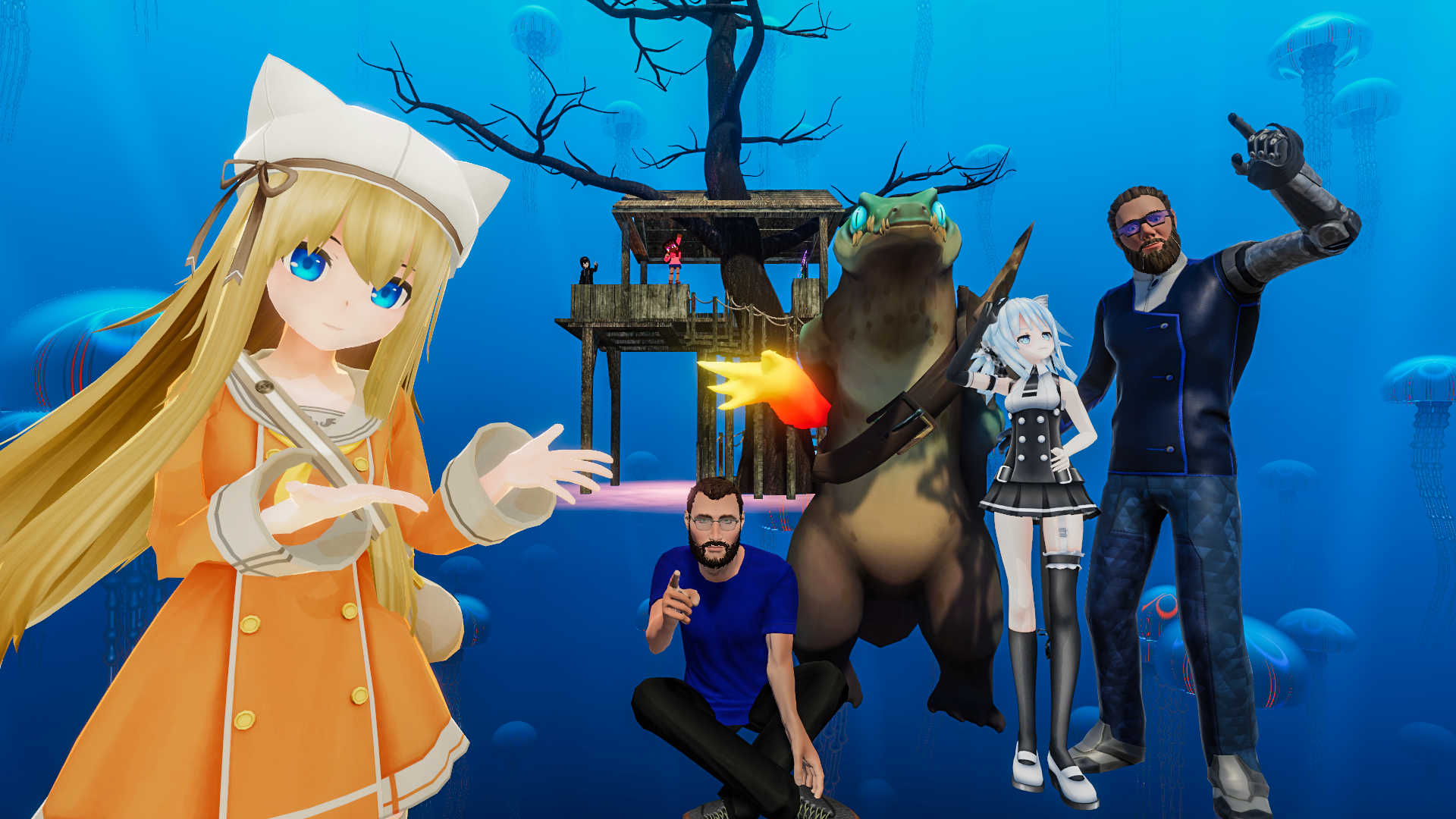 Download this VR Game on:  Steam | Meta Oculus VR Store
Also Read: Best Games Like 2048  | Top Games Like Wordle Online in 2023
7. Spider-Man: Far From Home Virtual Reality
At some point in your life, you most likely imagined yourself swinging from building to assembling like Spiderman. Now you've got the possibility to experience that in virtual reality! Spider-Man: far away from Home video game may be a fun web-slinging adventure. the sport is all about scaling the tall Manhattan buildings and enjoying the sensation of freedom that it brings. You'll be able to also fight some enemies by shooting webs at them or racing them instead. The sport is pretty basic, but it's the sole one that helps you to experience the fun of web-slinging from rooftop to rooftop, and it'll offer you a fast thrill.
Highlights
Become Spiderman.
Spider-Man: Far From Home Virtual Reality
You can sling and fight at an equivalent time.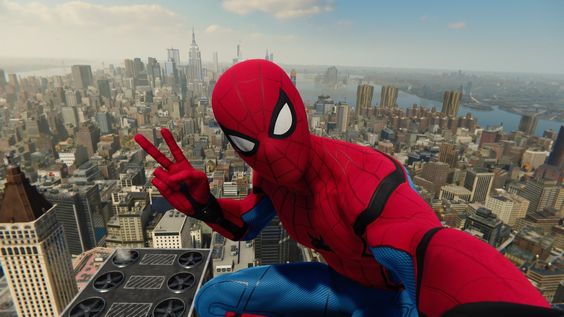 (Image Source-Pinterest)
Download this VR Game on:  Meta Oculus Store | Playstation VR
8. Epic Roller Coasters
If you would like a dose of adrenaline, this VR experience can be what you're trying to find. Epic Roller Coasters may be a virtual roller coaster ride. In essence, it's a simulation, so you're not doing much gameplay-wise. It simply gives you the sensation of riding a roller coaster through beautiful virtual environments, possibly not to mention ailment .
You can sling and fight at the identical time.
That said, Epic Roller Coasters also offers a shooter mode if you wish to interact more with the setting. Take a ride equipped with guns and obtain some exercise along the way.
Highlights
Physics-based simulation.
Beautiful graphics and diverse environments.
Optional shooter mode.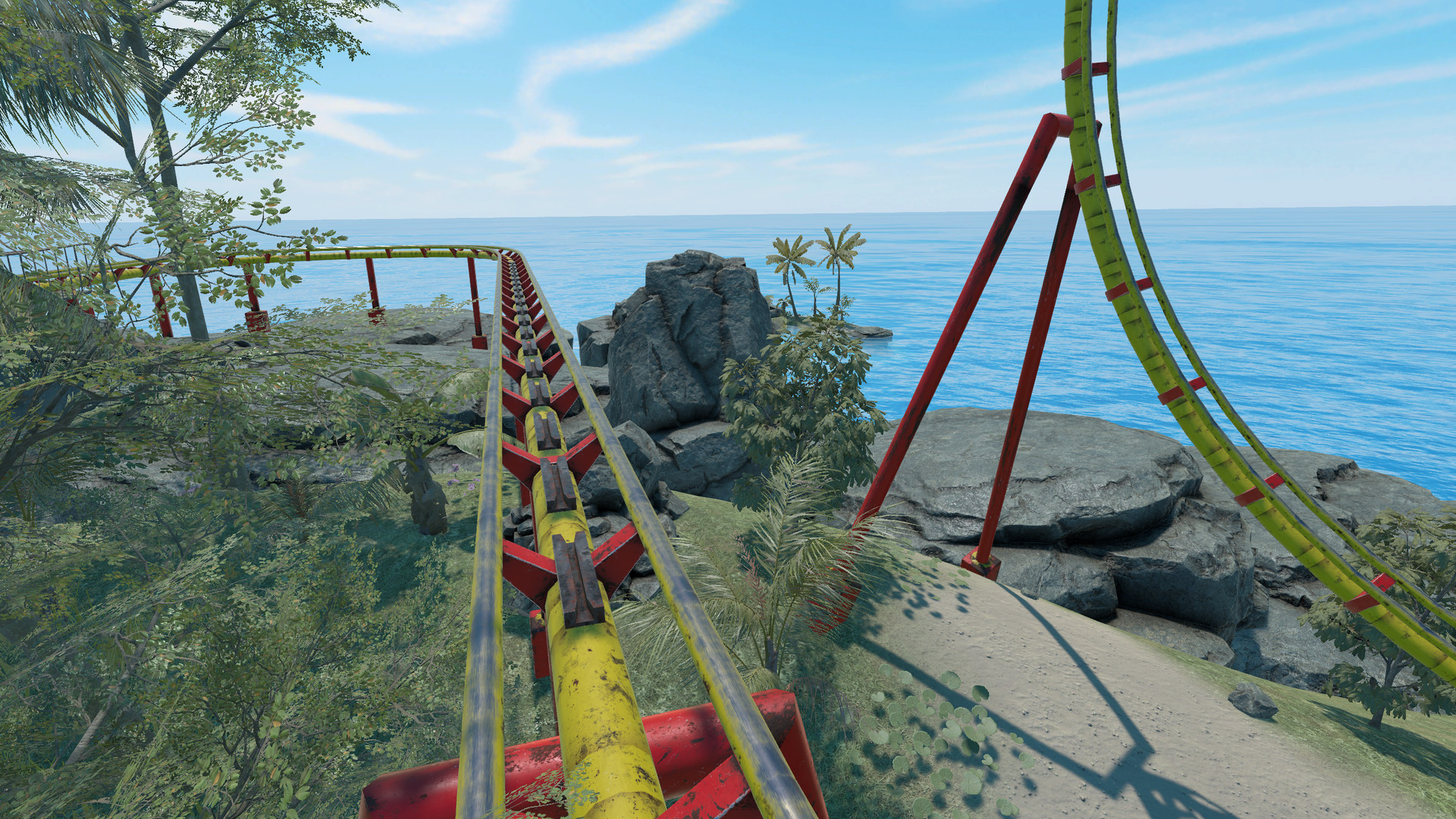 Download this VR Game on: Steam | Meta Oculus Store | Android VR / Play Store
9. Gorilla Tag
Become a monkey and chase your friends during a fun game of tag. Gorilla Tag continues to be an Early Access game, but it offers an enthralling experience if you're fiddling with friends. You'll need it slow to induce wont to the controls because you merely must move your arms to run, jump, and climb. The sport is pretty easy, but mastering it's challenging.
That said, Gorilla Tag is one among the foremost popular online VR games, so you'll always find a vigorous server to play on when your friends aren't around. Detain mind the sport is additionally under development so developers may add new features within the future.
Highlights
Parkour thru the jungle as a gorilla.
Hand and arm motion only – you don't want buttons or sticks to maneuver.
Chat with absolutely each person at the server and broaden new policies and methods of gambling the game.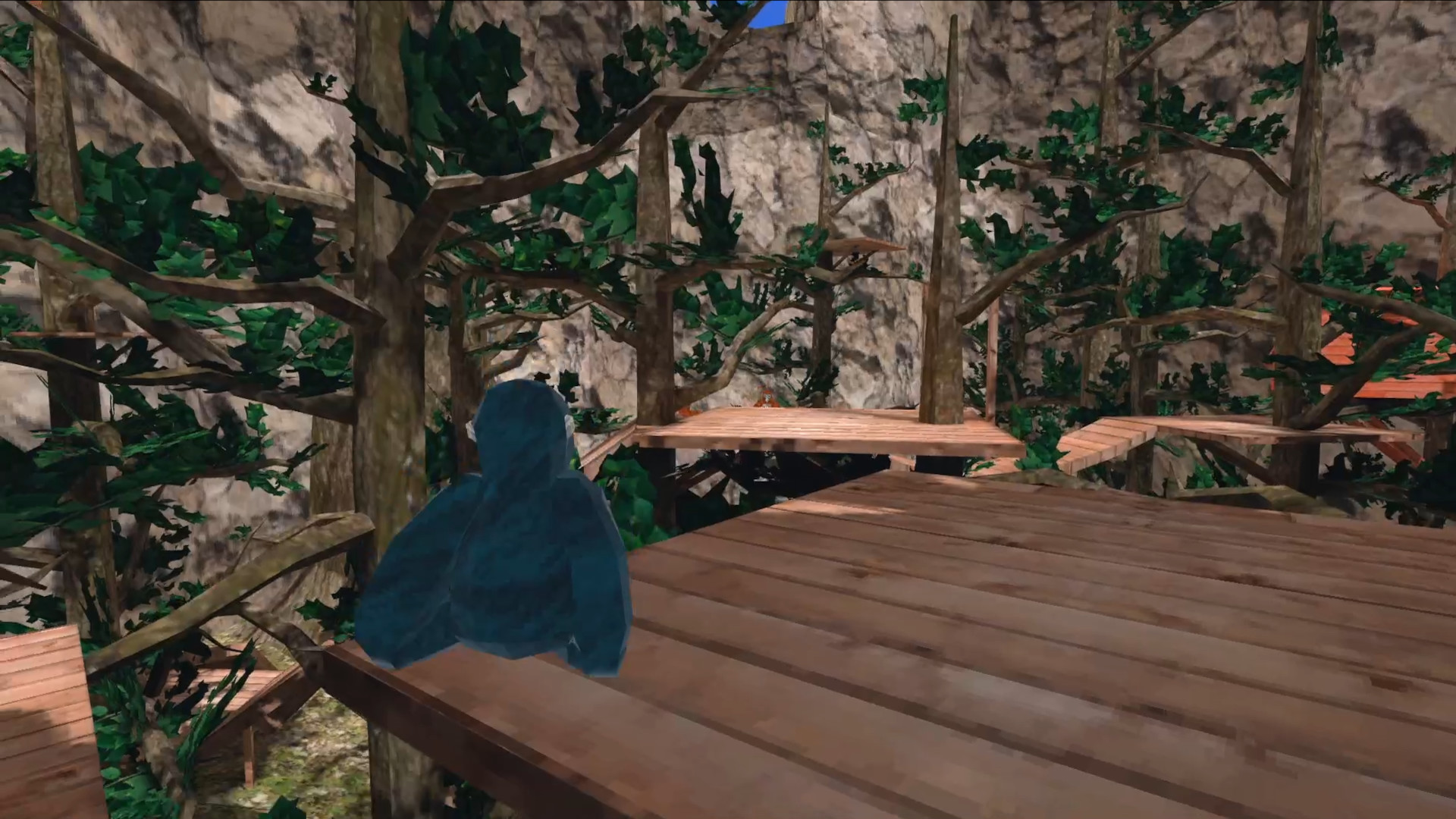 Download this VR Game on: Steam | Meta Oculus Store
10. Surgeon Simulator VR
Surgeon Simulator VR is one of the great introductions to digital reality, even though it's only a demo for the HTC Vive (additionally helps Valve Index). It's a easy and a laugh sport wherein you play because the medic from Team Fortress 2, so you're certain to get some laughs out of the download.The sport begins of evolved at once with out supplying you with any tutorials or explanations. You must parent matters out in your own. Thanks to the pleasant interface and sport mechanics, you could exercise VR actions like choosing items, urgent buttons, and different fundamental gestures.
Highlights
Fun creation to digital truth motion and controls.
Wide range of "medical" gear to play with.
Works with different VR headsets just like the Oculus Rift S, however with out authentic support.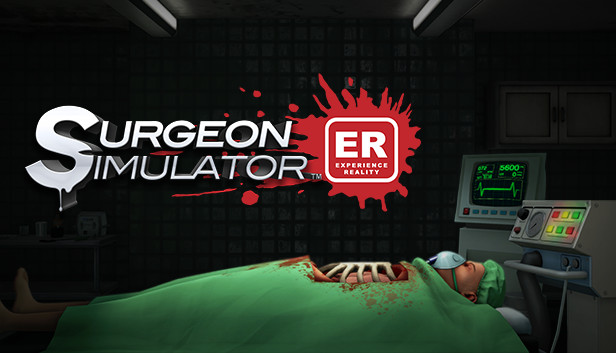 Download this VR Game on: Steam | Meta Oculus Store | Playstation VR
I hope you enjoyed reading our Best Free VR Games for this year, we covered games from all popular platforms like SteamVR, PS VR and Meta Oculus as well. If you have some more free VR games you want to recommend to this list, do mention in the comment below.