Technology innovations are in the midst of disruption happening all around us, but one company think value innovation should drive this disruption, and it is what sets them apart from the rest. Mindlogicx, a Singapore-based global knowledge engineering company is empowering the next generation of education technology for the common man.
As people are transforming to global citizens, every country and its education system must become cutting edge right from the admission to evaluation systems redefined to match international standards. To cater these needs Mindlogicx provides a plethora of managed products for the digital evaluation, online examination & university management systems.
There are numerous loopholes in the traditional education systems from employer's hiring scholars to students who need simple re-evaluation.There is no degree certificate verification process online, where employers can check student's credentials. Mindlogicx powered IntelliCAS generates certificates with unified codes known as Global Access Codes, where it takes less than a minute to match digital copies of the mark sheets generated by visiting http://www.intellicas.org.
This online certificate verification company makes it impossible to counterfeit important documents like certificates and its cloud-based availability makes the marksheet verification process uncomplicated.
Another great product by Mindlogicx made for the broader purpose of transforming value to universities as well as students is IntelliExams. This end to end exam management product handles everything from the registration of candidates, hall ticket distribution, the question bank generation & its secured delivery. IntelliCAS also digitizes the handwritten answer scripts and offers the ease of on-screen evaluation, results and its interpretive reporting. Being naturally connected to its digital verification system, it's tamper-proof and easy to deliver.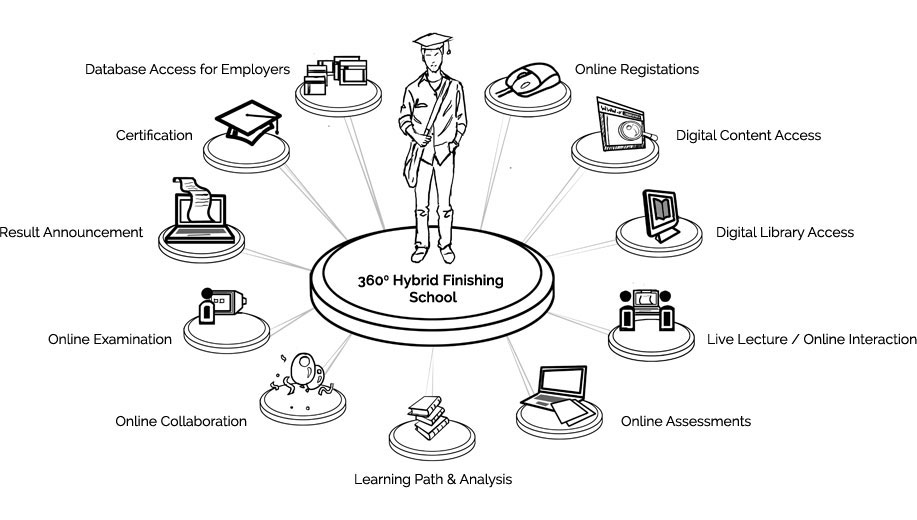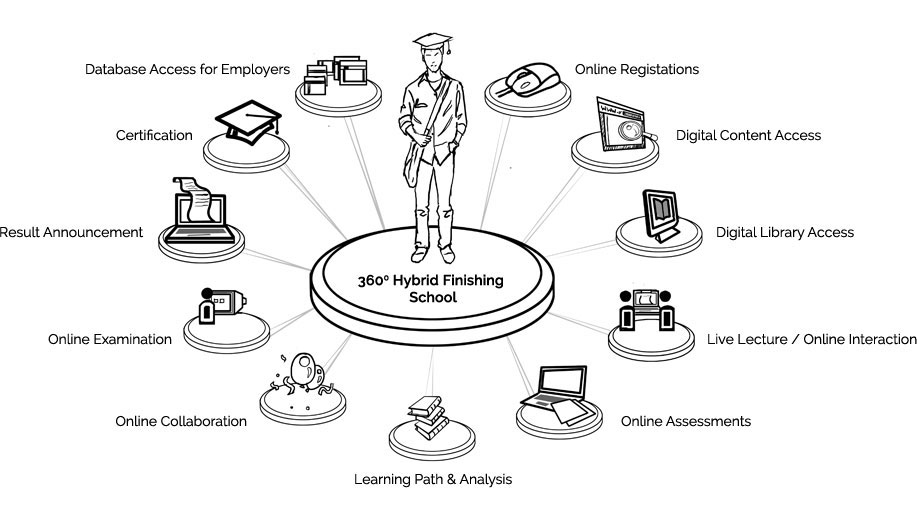 Image Credit – Mindlogicx.com
Being the provider of the complete education management software, GradFirst is another value innovation that tries to bridge the gap between employees looking for skilled candidates, and graduates who are looking for right training to become employable. Also termed as the 'The Hybrid Finishing School' by the company, it provides essentials skills training for final and pre-final year students with industry-ready skills and makes it easier for employers to verify the background and skill set of the students at one place. The sub-product available at www.JobReady4U.com portal is claimed to be the 100% authentic database of students who have been groomed from the GradFirst programme. To facilitate the faster skill development process Mindlogicx has developed VEDAS((Virtual Education Delivery and Assessment System) where candidates can access the educational content anytime anywhere using the PC or mobile apps, and master the selected subjects.
The need for e-governance in the education system is imminent for activities like scheduling, authoring questionnaires, fee management, faster and verified results processing and unified reporting available for candidates anytime anywhere, And Mindlogicx has committed with its education technology products. The company believed in value creation ecosystem as its religion, language, and culture, and they are promising knowledge empowerment in the entire education system.
Mindlogicx has already working with number of educational institutions like Visvesvaraya Technological Institute, Belgaum Chhattisgarh Swami Vivekananda Technical Institute, Bhilai, Chhattisgarh Saurashtra Institute, Rajkot, Gujarat Gujarat Technological Institute, Ahmedabad, Gujarat Central Board of Secondary Education (CBSE), Delhi Mumbai Institute, Mumbai Rajiv Gandhi Institute of Health Sciences, Bangalore, Karnataka North Maharashtra Institute, Jalgoan, Maharashtra Sant Gadge Baba Amravati Institute, Amravati, Maharashtra Aryabhatta Knowledge Institute, Patna Dr. A P J Abdul Kalam Technical Institute, Lucknow, UP VIT Institute, Vellore,Tamil Nadu Dr. Babasaheb Ambedkar Technological Institute, Lonere. Anna Institute, Coimbatore, Tamil Nadu Nagaland Institute, Kohima, Karnataka Bangalore Institute, Bangalore, Karnataka.
For more information on Mindlogicx products check out the official website here- www.mindlogicx.com