One of the very interesting trends in the gaming industry is the craze of gamers who are in love with playing their beloved games on a projector. Now this isn't much of a surprise, is it? This article (Best Projector For Gaming In 2017) was put up just for game lovers who already know how much pleasure they could derive when they project the action on a screen, as well as for those game freaks who do not know what they have been missing. Gamers have more peculiar needs than any other group of consumers in the market, and it is these needs that manufacturers have in mind when they took the time to improve the projection technology: everything from the gameplay, PC processors, video game console and more have now been customized to satisfy the insatiable wants of the consumers.
For gamers, who have developed an interest in projectors, there are updated and more sophisticated projectors just to make their gaming experience a mind blowing one. With all these improvements you are sure to get nothing less than mesmerizing graphics, awesome lamp life, vibrant display, unique color output all on an amazing screen. Most consumers still have the impression that projectors are too expensive and aren't a good choice when it comes to entertainments. Yes, the price part is arguably still true, though there are cheap and very productive projectors in the market today but it not being a good pick for entertainment is history. When using a projector for gaming you would enjoy the bigger screen display than on a TV. Below is a list of some projectors that could help bring your gaming experience to light with their unique features and affordable prices;
So, here are Best Projector For Gaming In 2017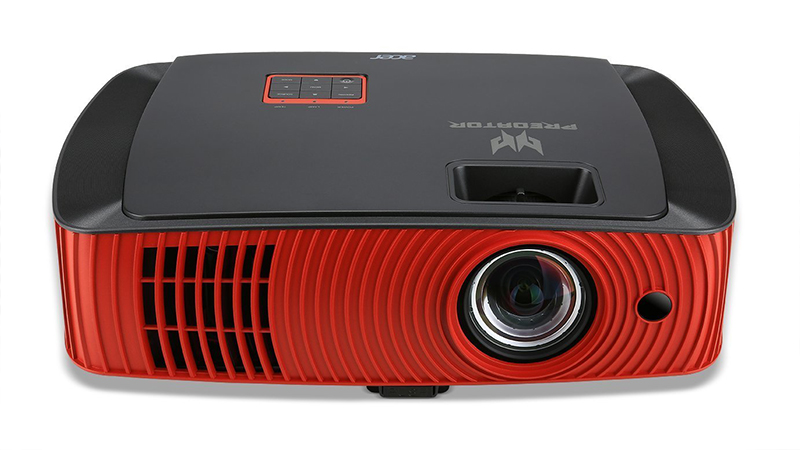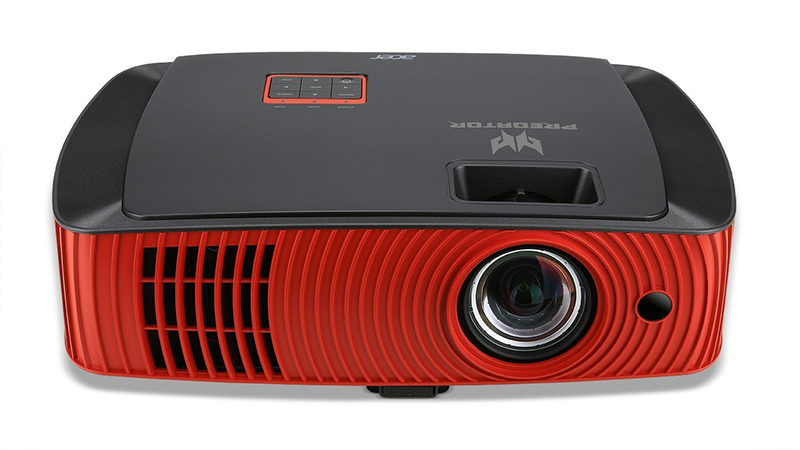 Over the years Acer has grown to be one of the leading forces in producing high-quality pictorial displays and have offered some good and wonderful projectors that are able to meet the demands or requests of gamers and consumers who are entertainment-conscious. This projector is a cheaper variation compared to most projectors in its range but at that price, it has got great features which are mind blowing. Some of its features include A 20,000:1 contrast ratio, native aspect ratio of 16:9 with an adjustable setup option which allows you to set it to 4:3. Additionally, there is a lamp of 3000 hours lifespan for normal mode and up to 4000 hours for Eco mode.
With a unique 2200 lumens in brightness, Full HD resolution of 1920×1080, you will certainly enjoy the thrill of unmatched visual clarity. An awesome dark and bright FPS gaming settings mode, a custom splash screen, and an auto game mode help it stream wirelessly with a hidden dongle, DTS speakers which are compatible with Bluetooth audio system. There is also the magic of the company's color purity feature which boosts the projectors color balance and gives you successive accurate colors. The Acer Z650 is a short throw distance projector which is capable of projecting a display of about 100 inches at a short distance – a perfect match for gaming!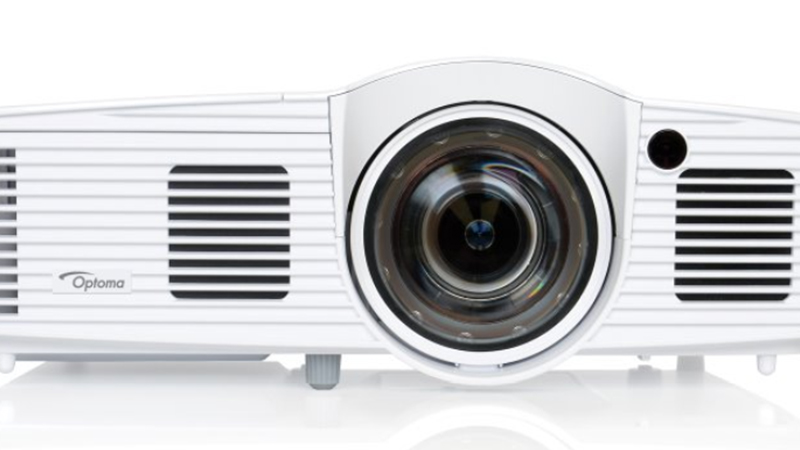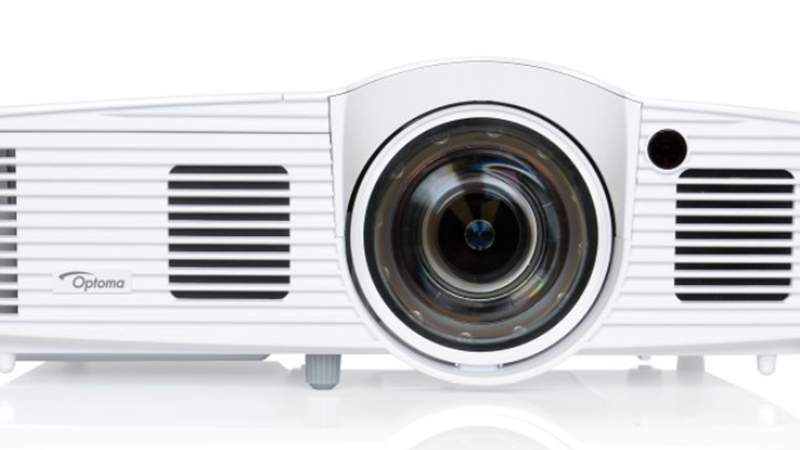 This projector adds a superior image and vibrant quality in the display to your games with its 2800 lumen in brightness display, and a contrast ratio of 25000:1 and keystone correction bringing vibrant and amusing details to the games. With its DLP and Texas brilliant color technology, the Optoma GT1080 brings you a complete color combination making your gaming experience a touch of art and class, with just a touch of a button the screen comes to life due to the DLP chip which response with a speed of 16 microseconds. The Optoma GT1080 is a portable and compatible projector at just 6 pounds in weight, it has some amazing and great features which would make your gaming experience a blast, such as; dual HDMI ports, a VESA 3D sync ports, and an MHL connectivity. This is a short throw distance projector which is capable of projecting a perfect image from a short distance helping you eradicate the issue of trying to set the projector at a particular distance from the wall or screen and also producing an improved visible and vibrant display. It has a lamp life of 6500 hours, with in-built speakers that are capable of producing sounds up to 10 watts. It operates in a whisper quiet motion, a 12 volts output and eco-friendly materials in the manufacturing of its parts and the product.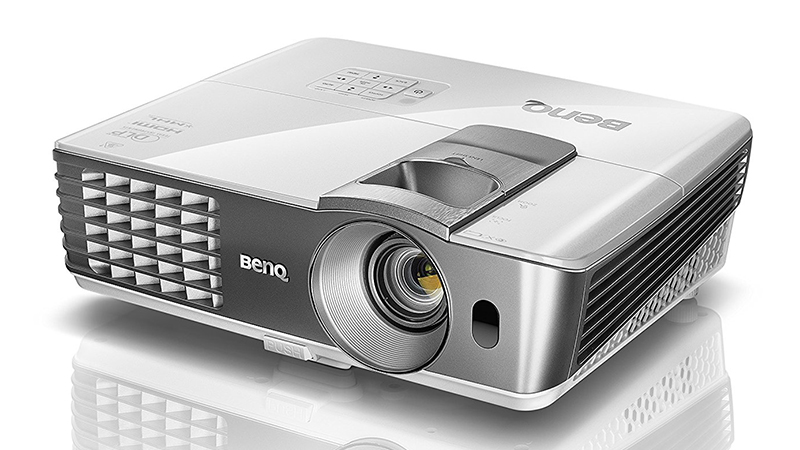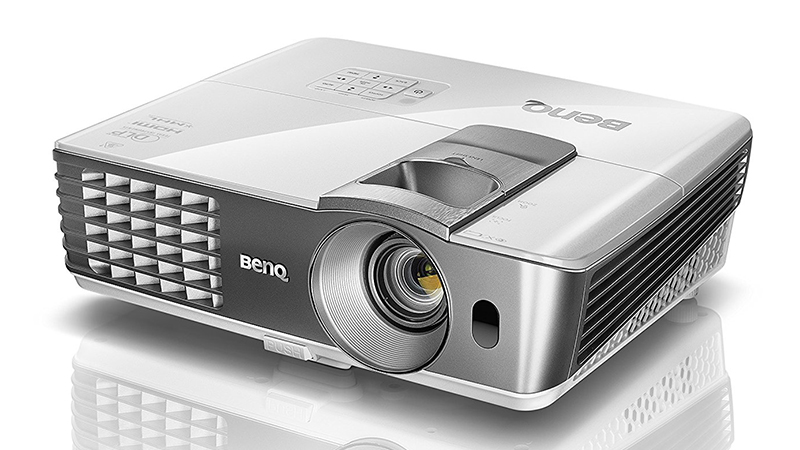 This is one model of the projector which is packed with features that would pleasure any gamer. With a simple setup menu, which comes with a built-in plug and plays 10 watts, speakers, it comes with a Smart Eco mode which controls the lamp by automatically regulating the power for best picture quality and energy efficiency. Its other features include a dual HDMI port, Full 3D projector HD, and an MHL connectivity. It comes with an optional full HD wireless kit and wireless reader which allows you to enjoy a more streamlined gaming experience. The superb image quality gives you the notion that you are one with the game. This projector takes your gaming experience to new heights with its crunchy graphics that includes the proper amount of brightness that enables you to capture and enjoy all the sophisticated details embedded in the game.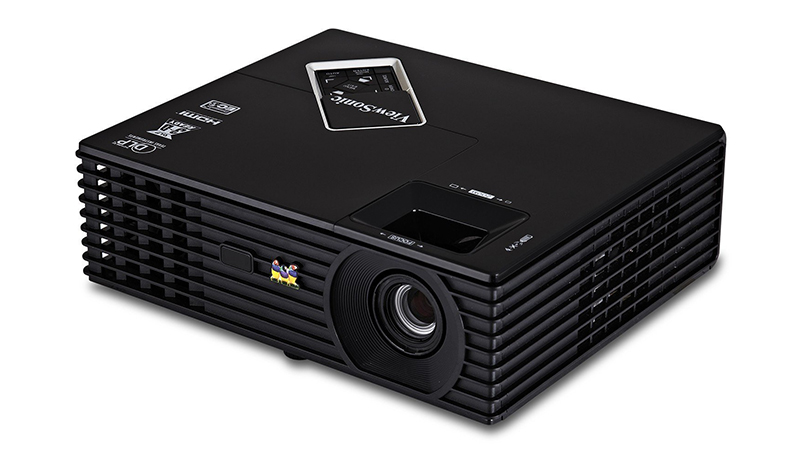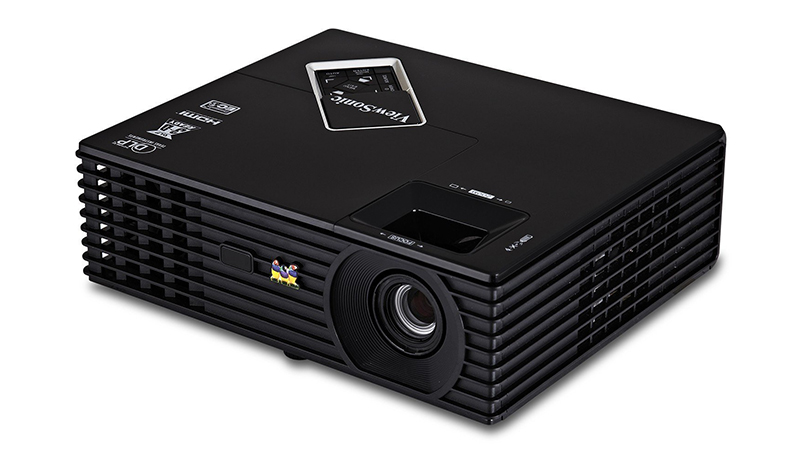 Viewsonic has been a trusted brand for more than a decade and is a model which products has always met the requirements and desires of their consumers. The PJD5134 has a 3000 ANSI lumen display, with a contrast ratio of 15000:1, a vertical keystone correction, a perfect zoom lens etc.
This projector has got one of the lowest ownership cost (TOC), which saves you a whole lot of cost. It offers a 10000 hours lamp life which is more than what most other LCD projectors has. The ViewSonic has a Dynamic Eco technology that helps reduce energy consumption by up to 70%. With a zero maintenance cost.This projector is HD compatible, has a portable structure which supports mobility, a dual VGA-in ports, RCA composite video jack, supports 3D through the HDMI input, miniature USB type B port for remotely controlling mouse if need be. S-video, and both audio in and out jacks. A 3-year warranty for limited parts which this projector has saves you the labor of repairing the projector. These rare features make it one of the best projectors available for gaming, movies, and presentations etc. this projector is amongst the lower price range yet still regarded as one of the best for gaming in the market.
Related Articles about Projectors
Best Pico Projector's Under $500
Best Short Throw Projector For Home And Office