LatestOne.com India's leading tech accessories ecommerce company, announces India's largest Mobile & Tablet Accessories sale. The Mega offer will have a massive collection of more than 1 Lac pieces of mobile and tablet accessories on offer at unbelievable price .
This sale will get you an amazing Flat 80% off commencing from June 3, 2015 to June 5, 2015. It will be a mega brand-wagon offer on Apple, Samsung and Motorola accessories and many more. Be it flip covers or back covers the sale has it all.
The CEO, Mr. Ameen Khwaja LatestOne.com said, "It will be a first of its kind Mega Sale in India that will have its focus only on mobile and tablet covers. Under one roof, you will get your favourite mobile and tablet accessories. There are 1 lakh pieces on Sale."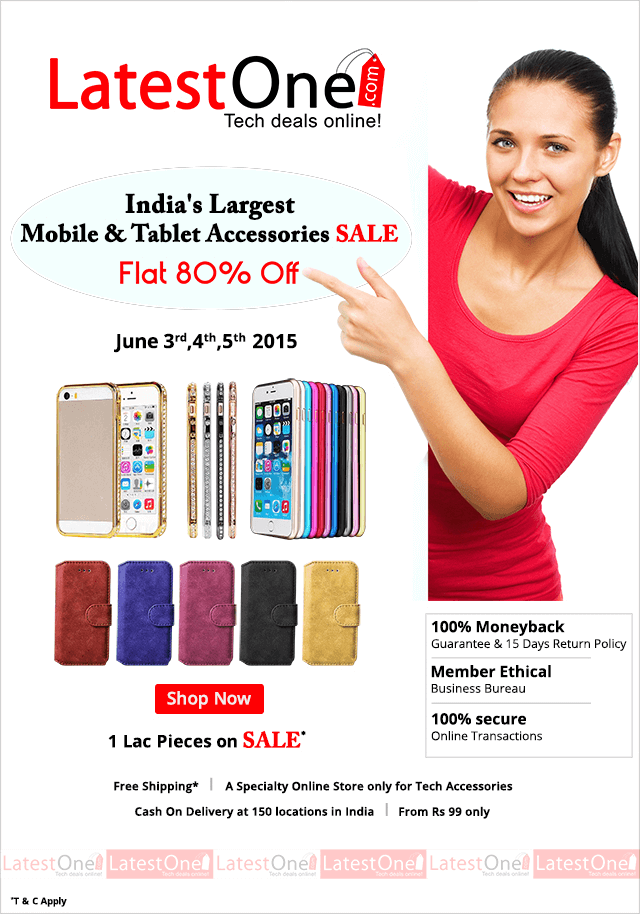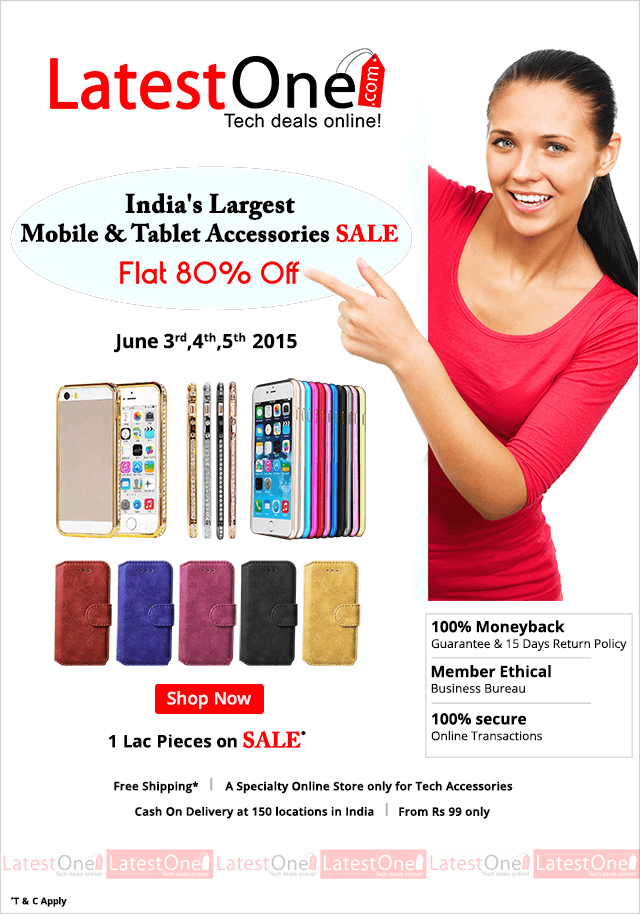 LatestOne.com is the only Indian e-tailer specializing in tech product accessories from its online store (from its own inventory). This industry has been grabbing a lot of attention from the previous years. Indian e-commerce is reportedly having exponential growth of 60 to 70 percent, every year. LatestOne.com, a Hyderabad based company has emerged as the latest super-seller in tablet and mobile accessories online.