TweakBox is one of the most comprehensive and feature-packed app installers of its kind, with thousands of apps, games, and tweaks to choose from, read on for more details.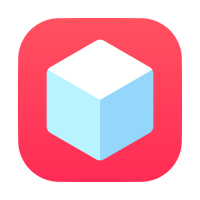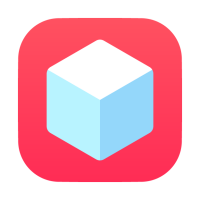 TweakBox App Features:
TweakBox offers users a massive choice of different content; download it and you will find:
App Store Apps – plenty of official iOS content, including premium apps for free
TweakBox Exclusive Apps – apps and tweaks that you can't get from any official source, including media apps, screen recorders, games emulators and more
Tweaked Apps – lots of best-selling stock apps tweaked with some extra features
Modified Games – plenty of top games with extra features and in-app purchases unlocked for free
How to Download TweakBox App:
Go to TweakBox download page and choose one of the Config Profile links and tap it; wait for a new page to open and then tap Allow
Tap Install on the next page so the profile can download
When your Settings app opens to Profiles, tap Install Profile; if asked, put your passcode in and Safari browser will open
Tap Install TweakBox>Install and wait
When Settings opens, tap Install and then on the next two pages respectively, tap Next>Done
The installation will proceed; when the icon is on your homepage, it's done and you can use it for all your downloads
Video: See the above steps being done
https://youtu.be/OtvNReUp6Kg
How to Use TweakBox:
It is a simple process; once you download it:
Open it by tapping the homepage icon
Go to the Menu Bar and tap Apps
Tap on a category
Find what you want to download – either browse or use the search bar
Tap the app or game, tap Install and follow the instructions on the screen
If an Untrusted Developer error appears when you try to use your app or game, read on for the solution.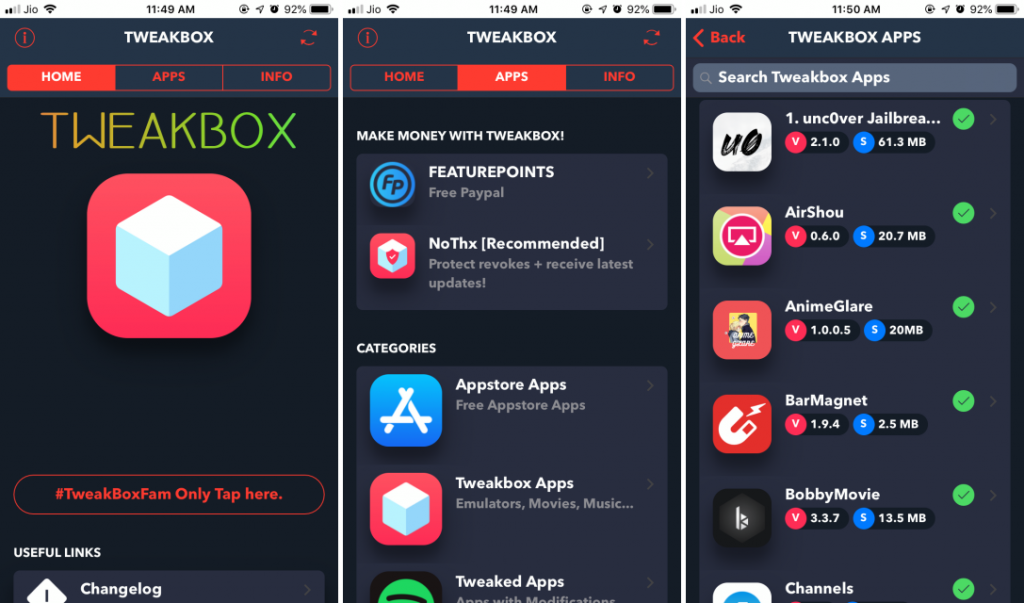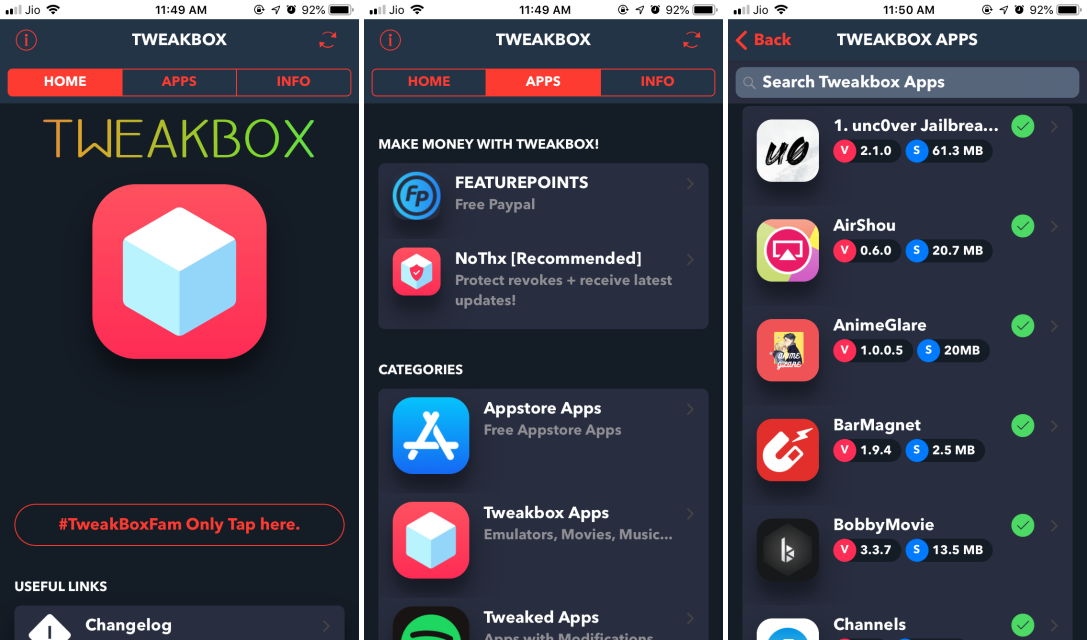 Frequently Asked Questions:
We've answered some of your more common questions about this incredible installer:
How Do I Remove the Untrusted Developer Error?
This is common with custom content and all you need to do is trust the developer:
Go to iOS Settings and into General
Open Profiles & Device Management
Tap the name of the developer and trust it
Close settings; the error will not show up when you try the app again
Will TweakBox Void My Warranty?
No, it won't because it is a legal and safe app to use. It doesn't go against any security protocols and doesn't need root access. You might find a few tweaks in the installer will put your warranty at risk though so, if your iPhone or iPad goes wrong and you need to take it to an Apple repair store, remove the tweak first.
I Get a Message Telling Me the App Cannot Be Downloaded or Verified
This happens when Apple revokes the app certificate because it is an expired enterprise certificate. Most likely the developers are in the process of updating the certificate at the same time as you try to download the app; delete the app and just wait for a few hours before trying again. By then, the certificate will have been updated and everything will work as it should.
This error sometimes appears when you try to use a ++ modified app together with the official stock version of the same app. Before you download any modified stock app, delete the official one first.
 I Get a "Can't Connect to TweakBox" Message
This is another result of the app certificate revocation. Leave things alone for a couple of hours and then have another go; the certificate will have been replaced and it should work.
Can I Put in a Request For a Specific App?
Yes. Place your request on the developer's Twitter feed but be aware that they get many such requests and may not be able to honor all of them.
Common TweakBox Errors:
Reliable and stable it may be, there are still one or two common errors that crop up. Here's how to fix them
Blank/White Screen or Grey Icon on HomeScreen:
This isn't a serious issue and is easy to get rid of:
Go into Settings and go to Safari
Tap on Clear Website data and go back to the app – the screen should be normal.
The App Stopped Working: 
Because it is an unofficial app, Apple cannot verify the source so you must do it for them:
Remove TweakBox
Reinstall and then go to your Settings app
Open Profiles (in General) and tap the name of the developer
Trust it and then come out of settings
The app will work now.
Invalid Argument Supplied: 
This looks scary but it isn't:
Delete the app and then install it again
Power your device off and then on again
Go to TweakBox settings
Look for and apply any updates waiting.
Unable to Download:
The most common error, it is also the easiest to fix:
Delete the app completely and reboot your iPhone or iPad
Do a fresh install and it will work
It tends to happen when TweakBox is already on your device and you try to install a conflicting version.
Profile Installation Failed:
Expect to see this error when the servers are overrun with traffic. Wait a while and then try the download again; if you still get the error after a couple of tries, run through these steps:
Put your iPhone or iPad into Airplane mode
Go into Settings and tap Safari
Tap on Clear History and Website Data
Tap on Clear History and Data
Take your device out of Airplane mode and wait for a few minutes
Try installing the app again – it will now work.
The TweakBox Apps Crash:
This is yet another downside to Apple revoking the certificate. You can stop this and save yourself the hassle of having to reinstall everything by choosing one of the TweakBox recommended VPNs and installing it with the app. You, your data, and your device are protected and Apple can't revoke your app certificates.
TweakBox is definitely a highly-recommended app installer, not least because of what it offers in terms of content. It's free, so download it and follow the TweakBox team on Facebook for more tips and guides like this one.