Since smartphone has become the one of the must have gadget for everyone, the overall travelling, shopping or dining experiences have got better thanks to social sharing of reviews all over the world. But what if you can feel the other's emotion? in their own voices? – Well it has been made true with this very creative app called – Motor Mouth!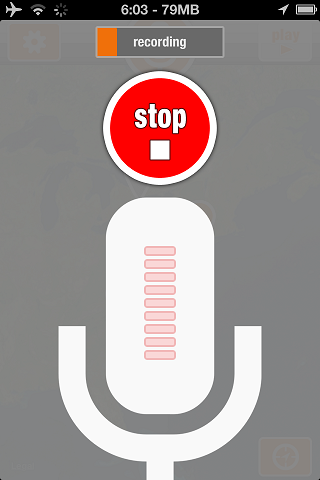 Motor Mouth App Review
The app is a very genius and unique concept at its core, and want to make your overall research experience lot better. No matter if you want to find best nearby hotels or need help with travelling, Motor Mouth will help you everywhere you go.
So how this app works is – You go out, do anything, you leave a review through this app as a recorded voice. You can share this clipping on Facebook or Twitter, so your friends can know about it.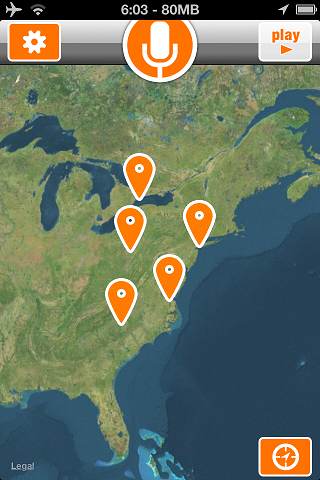 The best part of this new social audio sharing is, it get stored in the app with geo-location. So whenever someone passes nearby, they can check out your recorded review or feeling about that place! Likewise, when you travel or go around random places, you can get help from other's shared audio.
You have to login to manage your sounds and profile, you can practically share anything in your words. May be sometime, you just want to celebrate anything, you can share it. So there is no such restriction about what you can share, which makes this app a total must-have.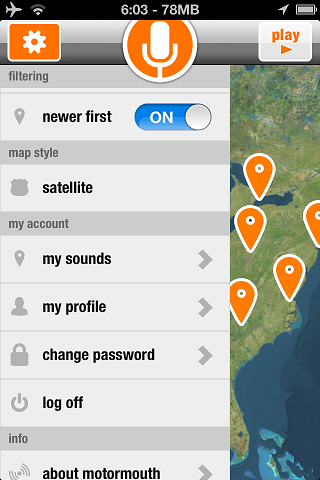 Now two things you need for this app all the time are – Data Connection & Location or GPS Service. So you have to sacrifice some of your batter life while you are sending audio or listening to others. So that might be a turn off for some of you, but you can always optimize your usage.
The user interface intuitive and navigation is very easy t understand. And thanks to its clean-looking UI, Mouth Motor looks great on every iOS devices like iPhone, iPod Touch or iPad.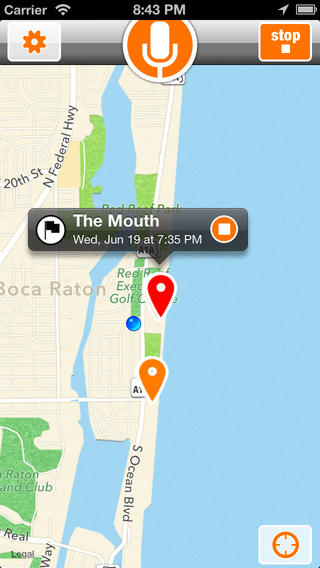 Overall,  I will rate this app the highest thanks to its creative audio sharing features, simple design and its 100% Free to download and use, which makes it totally worth for every iOS user.
Cost: Free
Ratings: 5/5
Know More About Motor Mouth