If you have enjoyed playing some of the most enjoyable puzzle game reviews in past, here is another brain teaser for you – Guessing The Pic Puzzle!
Review: Guessing The Pic Puzzle
The gameplay might sound simple, but it's definitely much harder than what it sounds like. You have to guess the word with the available picture, in this game, but guess what? – Only 5% of the people can really guess all the words in this game.
So it's surely is a challenge for all iPhone and iPad users, to see if you can make it to the top.
This game is definitely a perfect combination of picture as well as word puzzles, that gives you an experience of the best of both worlds.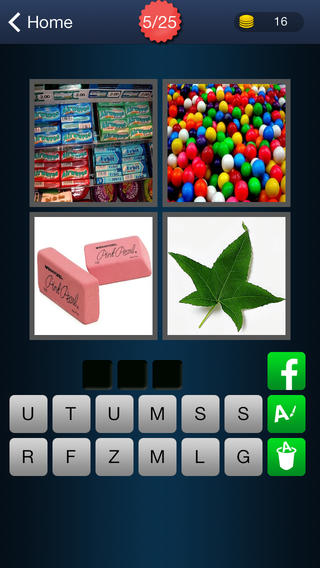 The game comes with 5 skill levels, where you have to face up to 125 complex puzzles, which is quite fun experience overall. First 8-10 puzzles were like piece of cake for myself, but more I went further, things got unexpectedly challenging and exciting as well.
You can earn coins by solving puzzles, and those coins will help you in hard times. The also gives you much-needed hints, when it find you are struggling with the puzzle solving. So make sure you grab the most of the coins you can. You can additionally buy the coins as an in-app purchase.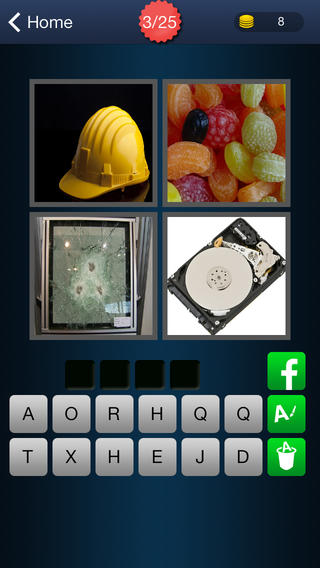 Below every picture puzzle, you have to choose from available letters, to find your word to win the game. It looks simple, and is quite easy to understand, though I think it has a scope for improvement on its design side.
Overall, It's a great game for all age group, that works flawlessly on every iOS devices we have tested. I will highly recommend trying this game, as it is available for free and is a challenging brain teaser out there!, you'll enjoy this fantastic brain teaser game.
Cost: Free
Download Guessing The Pic Puzzle