Do I really need to explain why someone would be using banners in 2020? I guess I do, since the online world seems to slowly be taking everything over and people are forgetting the importance of some more traditional approaches to marketing. Since this is not my topic for the day, I won't linger too much on it. Instead, I'll point you to this related content, where you'll find the whole explanation of why traditional advertising still plays a huge role in the success of any business.
I am here today to talk to those people who are already aware of this importance. This article is for the people who know that they need to invest in banners and similar promotional materials in order to have their company noticed and recognizable. There is absolutely no chance that the concept of banners will die anytime soon, which is why your decision to use them is a clever one.
What worries me, though, is your ability to choose the right printing firm for those banners. There are a lot of those on the market and if you just type in a few relevant keywords in your browser, you'll quickly find at least a dozen of companies worth your consideration. Those cannot all be as great as they claim to be. It's perfectly normal for all those firms to believe they are the best in business, but they cannot possibly all be in the right.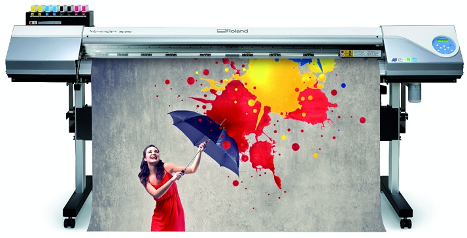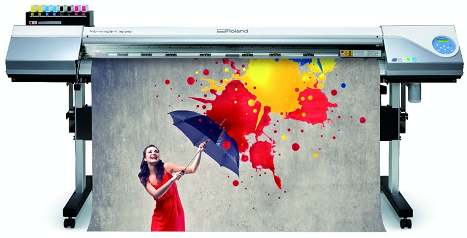 It's your responsibility to actually find one of the firms that are the best in business. This is your company we are talking about and you want the banners to be created according to the highest standards. You want them to be attention-grabbing, durable and of high-quality and you won't get that by working with firms that aren't up to par. You want the perfect service and the perfect end product.
As I have mentioned above, there really are a lot of banner printing firms on the market, with Printmoz and similar organizations being among them. How can you be sure that you'll make the right choice, then? How can you know that the firm you decide to hire is better than another? There are a few things you should keep in mind when making this decision and those things will help you choose wisely. Let us check them out.
Experience
Does it really surprise you that experience is on the top of our list of requirements? If you want to work with an amateur, you might as well get your nephew or your niece to create a banner for you, under an excuse that they have a sharp eye and an instinct for design. I'm pretty sure that they'll be able to create something. I'm not sure, however, that their "something" can be of any real value to you.
Having a sharp eye and knowing a couple of things about design isn't enough. As in any other business, experience plays a crucial role here. You want to work with people who have enough experience in the field and who know exactly how to create and print the most appealing promotional material. It's okay to have ideas of your own, but listening to what the expert has to say will definitely yield much better results.
Product Quality
What good does it do you if someone has a lot of experience, but they aren't willing or capable enough to create a high-quality product for you? Hiring someone like this wouldn't be much different than letting those nephews do the work. Of course, there would be one important difference. You'll have to pay for this, even though you aren't satisfied with the final product.
Read what it takes to create a high-quality outdoor banner: https://www.wikihow.com/Make-Vinyl-Signs
In order to actually be satisfied with the final product, you want it to be of high-quality and you'll be able to get that only by choosing the perfect printing firm. Make sure to check their previous work in order to get an idea about quality and don't hesitate to ask about the materials, the software and the machines they use in order to print out these promotional materials. You don't have to be a wizard and know everything about that topic, but it would be nice if you had some basic knowledge, since that would help you differentiate between high and low quality.
Equipment Quality
The above mentioned brings us to our next point. There is no way that the final product will be of perfect quality if the software and the equipment that a specific firm uses isn't really good. One depends on the other. That's why I have mentioned that it would be nice for you to have some basic knowledge about banner printing. Nobody's asking you to turn into an expert overnight, but you can easily find some relevant info online and learn a few useful things.
Technology is rather important here. You should search for a firm that uses the latest technology in the process of creating these products for you. If they are up to speed with all the hits on the market, that will show you that they take pride in what they do and that they continue educating themselves, which is rather important when quality is what you are demanding. Printing banners on certain devices that were used 50 years ago definitely won't provide you with high-quality products.
Reasonable Prices
Last, but not least, you really need to take price into consideration. One of the benefits of banner printing is the fact that this is much more affordable than certain other marketing tools and techniques. That doesn't mean, however, that you should opt for the first printing firm you come across. You can still end up overpaying for these services if you aren't careful.
Look for firms that offer these services at reasonable and affordable prices. Don't let anyone rip you off, since that's not a very good way of running a business. You need to take every single dollar into consideration. Of course, never compromise quality. The key is to find the perfect balance between quality and price.