Information technology (IT) is integral to any business in the digital age. It facilitates efficient data management, better collaboration, faster decision-making, and improved customer service. Without an IT infrastructure, it'd be difficult for any business enterprise today to operate, let alone succeed.
Working with an IT consulting company is one of the effective ways to run a successful business. To benefit from IT, working with professionals who understand all the ins and outs of technology is vital. An IT consulting company possesses the right expertise and skills to guide you to ensure you use technology in your business effectively.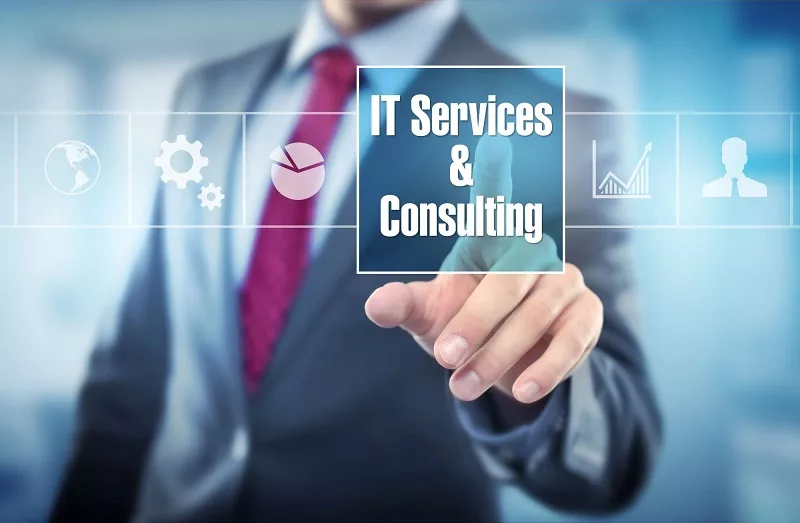 This guide is for you if you're looking to work with an IT consulting firm. It explains how you can benefit from working with an IT service provider and how to choose one. Read on.
Benefits Of Hiring An IT Consulting Company
When it comes to navigating the complex technological world, partnering with reputable firms, such as Welsh Consulting, brings numerous benefits. They include the following:
Allows You To Focus On Core Business Activities
One of the reasons you'd want to partner with an IT consulting firm is to focus on your core business activities. Most IT tasks are very demanding of attention and time. Therefore, you might not get enough time to efficiently run your business if you decide to complete IT tasks yourself. The IT consulting company hired will take control of your IT department, allowing you to centralize your focus on core business activities.
Additionally, outsourcing IT services can help improve your company's overall productivity. It'll help free up time for internal employees to concentrate on their core competencies. By focusing on their core competencies, workers can become more productive, thus optimizing your business's bottom line.
Enables You To Save Money
Working with an IT consulting firm is a cost-effective solution for managing your technology. Firstly, it eliminates the need to employ permanent IT workers. Note that hiring internal employees comes with increased labor costs. Apart from the recruitment and training expense associated with new hires, permanent workers will demand continuous monthly salaries, which can be very costly in the long run.
Hiring an IT service provider can be an effective way to reduce your labor costs. An outsourced IT can be compensated on a seasonal basis or when it completes certain tasks in your business. Working with outside IT professionals allows you to convert your fixed labor expense into variable costs, enabling you to save money.
In addition, working with an IT service provider may reduce your equipment and tools costs. An outsourced IT service provider is equipped with the necessary hardware and software components to serve their clients. This can help you save money on technology investments and maintenance costs. This cost-saving opportunity could improve your profitability, allowing you to gain a competitive edge in the market.
Enhances Your Online Security
Cybersecurity has never been more critical than in today's digital world. Whether you run a small business or a large enterprise, any company organization can be a target of online attackers. When your business becomes a target of cybercriminals, you can easily lose critical information and finances without appropriate defensive measures in place.
Online attacks can damage a brand's reputation. Customers expect you to safeguard their personal information from unauthorized access. If customers learn that your business is at a high risk of losing data due to cybersecurity attacks, they'll lose trust in you, ultimately hurting your reputation. Fortunately, you can avoid online attacks by working with an IT consulting company.
IT companies may offer different services. Finding a provider who specializes in cybersecurity assesses business systems and networks to identify security vulnerabilities and helps establish a robust cybersecurity strategy. They can also educate your employees on online security best practices, such as password management, thus improving online security.
Ensures Quick Adoption Of Modern Technologies
Another significant benefit of hiring an IT consulting company is that it can ensure you identify and quickly implement modern technologies into your business systems. The technological world is evolving every second; you must be able to move with the emerging trends to promote your operational efficiencies.
Integrating modern technologies in your business systems is easier said than done, however. As a business manager by profession, you may lack enough knowledge in the technological world. For this reason, consider working with an IT service provider.
IT consulting firms deeply understand the technology and how it's growing. They can guide you in integrating modern technologies efficiently into your business systems. By leveraging the expertise of an IT service provider, your business can stay on top of new technologies, allowing you to get a competitive advantage in the ever-changing digital world.
Finding The Best IT Consulting Company
There are thousands of companies today providing IT consulting services. How can you select the right one for your business? Doing some research can help you find the most suitable IT service provider for your business enterprise. Here are tips for choosing the best IT consulting company for your business.
The most important step when choosing an IT consulting company is to define your needs. An outsourcing IT company usually offers the following services:
Cloud computing and migration
Cybersecurity
Data management
Software development
IT project management
Communication services
Web design and development
IT support and helpdesk services
Without a clear understanding of your needs, it can be difficult to evaluate your prospects and determine which ones are best suited to meet your requirements. By defining your needs upfront, you can also ensure that the IT services you choose align with your budget, timeline, and overall business strategy. This can ultimately lead to a more successful and efficient IT implementation process.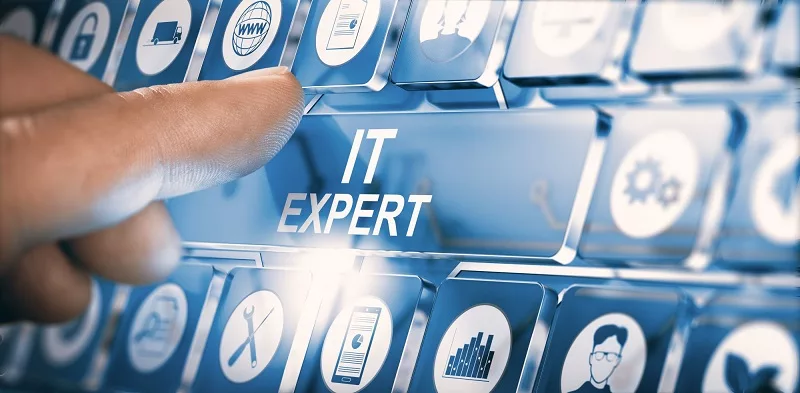 Choose A Company With Proper Credentials And Experience
There's really no more important thing to check in a potential IT consulting company than proper credentials. It shows they possess the necessary expertise and qualifications, guaranteeing reliable IT services. Before signing a working deal with any potential IT company, evaluate to see if it has proper credentials.
There are several things to check when evaluating the credibility of an IT consulting company. One is an operating license, a document issued by the state to allow the company to offer IT services to clients. It assures you that the firm was legally established and complies with legal requirements.
Also, before signing a deal with any IT consulting company, you'd want to know what's their experience level. Choose a provider with many years of experience, as it demonstrates their expertise and ability to handle various IT issues. Also, select an IT company that has experience in your sector. Every business sector is unique and has specific needs. Finding an IT company that understands the ins and outs of your sector can help reduce day-to-day challenges and address critical IT issues.
Another important thing to check in an IT consulting company when hiring one is its reputation. It provides insights into the company's track record, reliability, and overall client satisfaction.
One great way to evaluate a potential IT company's reputation is to read online reviews. What do their past clients say about them? Are these clients happy with their services? Research to find any opinions that have been published about the provider you're considering hiring. A good company will have more positive reviews than negative ones.
The company's website is the first place to visit to read online reviews. Many IT companies have a section on their website dedicated to clients' opinions; visit that page to see what other clients say about them. If a potential provider hasn't published any reviews, ask for them, as it'll help you make an informed decision.
Ask For Quotes And Compare Prices
IT consulting companies may vary in the prices they offer. For this reason, ask for quotes from several IT providers and compare prices. But avoid an IT company that provides quotes over the phone. The right firm must be willing to come to your business premises and assess your IT infrastructure needs before providing quotes.
In many cases, it can be tempting to choose an IT company that charges the lowest price, but be cautious. Some companies with low prices are inexperienced or have unqualified staff members. Try to assess the entire approach of the company in providing quality solutions. Although a cheap company might allow you to save a few coins today, it may be very expensive in the long run. Whether cheap or expensive, choose an IT company that provides effective solutions to your IT needs.
Takeaway
Hiring an IT consulting company can be a great investment if you're looking to optimize your IT infrastructure and enhance business growth. It allows you to save money, focus on core business activities, promote online security, and adopt modern technologies. However, you must choose the right IT consulting company for your business. When hiring an IT service provider, assessing your needs, checking proper credentials and reputation, and comparing prices are important steps.