Linear actuators are used in different applications including home automation appliances. Currently, several home appliances have become dependent on linear actuators. The universal belief is that linear actuators increase efficiency while reducing effort to a great extent. Through home automation, homeowners have been able to efficiently and effortlessly have control over their households. With more technological inventions being conceived, it is now increasingly becoming easier to control linear actuators. For example, smartphone integration has indeed made life more comfortable, and the belief is that more robotic and automation work will continue to be seen.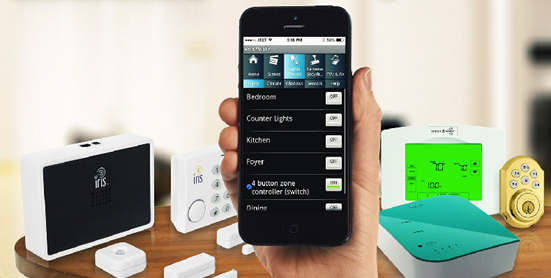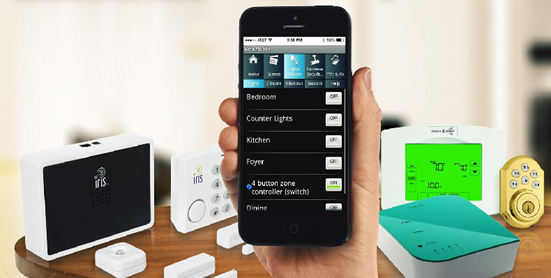 With more technological inventions being conceived, it is now increasingly becoming easier to control linear actuators. For example, smartphone integration has indeed made life more comfortable, and the belief is that more robotic and automation work will continue to be seen.
One needs to choose their control systems for actuators solely depending on their actuator needs. Currently, the question is not whether different home appliances can connect to the internet but how efficient it should be to control them remotely. The Internet of Things or IoT has indeed made seemingly impossible ideas conventional technologies that are used by almost everyone. The idea of home automation might seem farfetched and extremely difficult, but it is simply being given the ability to have control over one's home appliances. From setting lamps on, to playing one's music through the stereo system, home automation has given people more control over their homes. Different home activities require different investments of both time and money and give one control over things like lighting, humidity as well as temperature. Examples of such products are as described below:
Best Smart Home Products (2016)
Hubs and Controllers
Amazon Echo and Echo Dot
Bluetooth speakers were a revolutionary idea, but Echo is a one of a kind device. First of all, it is powered by Alexa. Second, it is compatible with IFTTT, that is, If This Then That and this allows one to control other home appliances. It is also relatively cheap and less complex albeit the fact that it still needs some work.
Samsung SmarThings Hub
Samsung SmatThings Hub is not only reliable but also compatible with some other devices. As a standalone device, it costs £99.99, but one can also get it as part of a kit at £249. It is compatible with devices that predominantly use Bluetooth, WiFi, ZigBee, and Wave, for example, Google Home, Netgear Arlo, and Philips Hue.
Logitech Harmony Ultimate Home
The Harmony Ultimate Home controls a lot of appliances. However, unlike the other devices, one has to push buttons when they are seeking to effect change. This device connects with the Harmony Home Hub and controls other devices like Z-Wave, WiFi, as well as other infrared devices.
Surveillance
Icontrol Networks Piper nv
This surveillance camera works with iOS and Android devices to help users to watch over one's pets remotely, children, and house. Additionally, it works as a Z-Wave regulator and thus helps one to control other appliances and devices. Its tilt, digital pan, zoom functions, two-way audio, as well as sharp night vision also elevate its functionality.
Nest Cam Outdoor
This camera is similar its other indoor models. However, it is more elevated and is fitted with a special power cord as well as a weatherproof enclosure. Conversely, its other features are identical to the indoor model, for example, its use of Wi-Fi. Additionally, it is also fitted with motion and audio alerts.
Locks and Home Security Systems
August Smart Lock Homekit Enabled
The August Smart Lock is indeed an upgrade. It is first of all, easy to install and provides one with connectivity to their door. The latter is mainly because it is HomeKit-enabled. Its latest version, like the rest, communicates via Bluetooth and provides compatibility to other services like IFTTT.
Vivint Sky
Vivint provides one with a new set of eyes and ensures that security is maintained and enhanced within one's home automation system. Reviews suggest that it is indeed an upgrade and takes security to another level.
SimpliSafe Home Security System
SimpliSafe is a device that gifts users with a DIY approach. Users are given options in that one can either customize their device or have their desired device delivered.
Heating and Cooling
Nest Learning Thermostat
With its Wi-Fi capability, Nest users are given the opportunity to control their home's temperature remotely through their computers and phones.
Ecobee3 Smart WiFi Thermostat
Like Nest, one can remotely control Ecobee3 and regulate the temperature around them.
Lighting
Philips Hue Bulbs
With the Philips Hue bulb, users are given the ability to control the bulb's color as well as intensity. Its only downfall is its high price but its compatibility with various systems counters this demerit. The Philips Hue bulb is recommended for people who are in need of granular control over their bulbs.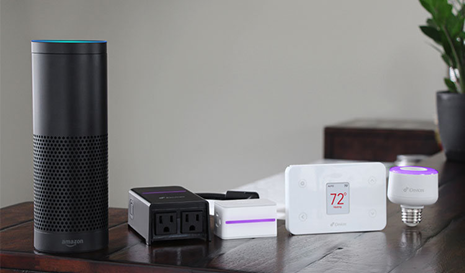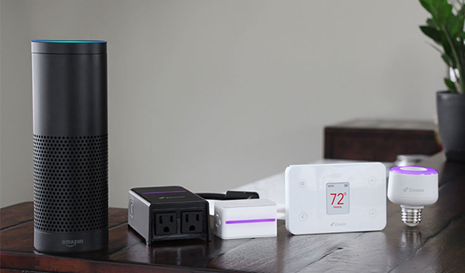 Cooking
ChefSteps Joule
ChefSteps Joule makes it easier for users mainly because one can control it through an app. It cooks to perfection, and the outcome is far better than what many recipes would even require. It is indeed a revolutionary invention.
Char-Broil Digital Electric Smoker with SmartChef Technology
People often prefer charcoal or gas when they need to smoke meat, however, the Char-Broil Digital Electric Smoker provides them with an alternative. Users can control it using apps that run on iOS and Android-powered devices and through them can know when the food is ready. The device's cooking space is 725 square inches and one only needs to fill the smoker box with wood chips.
Perfect Bake Pro
Baking can be a problem for newcomers, but with the Bake Pro, one is given the opportunity to be pro-like. This app comes with a baking scale that is connected to an app and through this, one can measure the contents that they add accurately.
Cleaning
Neato XV Signature Pro
Vacuuming can be a problem at times, but with the XV Signature Pro, one can control when they want cleaning to be done. This device works on tile, carpet, as well as wood and with its laser-guided navigation can discern where cleaning is needed. Its U-shape also an advantage to it mainly because it becomes easier for it to maneuver through corners and also clean against walls.
iRobot Braava Jet 240
The Braava Jet 240 boasts of the ability to offer excellent cleaning. It is well suited for tenants with less floor space and comes with an additional jet of water that allows it to do a deep cleaning.
Health and Fitness
QardioBase Smart Scale
The extension and integration of home automation to include health and fitness was indeed revolutionary. The QardioBase Smart Scale tracks things like a person's fat quantity, muscle mass, BMI, bone composition as well as pregnancy. It communicates through an app, and its physical appeal is indeed one of its merits.
Outdoor
Rachio Smart Sprinkler Controller Generation 2
This device provides one with control over their irrigation scheme and never works when it is raining. Through one's phone, it is possible to turn it on and off and is compatible with other services, for example, IFTTT, Nest, as well as Alexa.
Robomow RS622
The Robomow RS622 is expensive, but the fact that it can handle up to 23,000 square feet makes it worthwhile. A user is only required to set its perimeter and then let the mower's automated system to do the rest. Additionally, cleaning is also not required because the Robomow RS622 is fitted with two-season cutting blades that mulch grass back into the soil.
These are some the best Smart Home Products of 2016, that will shape the next generation homes with automation advancements. If you have any suggestions for more interesting products feel free to share it in the comments below.