There have been lot of e-learning platforms available for students, but when it comes to niche corporate or business intelligence training, choices were few. Understanding this need of today's IT industry, Intellipaat have emerged as a market leader in providing Self Paced E-Learning Courses in such advanced technologies.
Currently Intellipaat is offering 75 courses in different Technologies like Big data, Business Intelligence, Cloud ,Data Analytics and Data Scientist Studies.
When it comes to learning such specific technologies, it is essential to have the faculty with industrial experience. And this educational portal has made sure they have world-class teachers with over 18 years of experience and who are industrial consultants as well.
Web interface of Intellipaat offers, variety of educational material for each of the courses, along with tools and exams to improve your skills in every session. User can access anything, anywhere thanks to cloud technology and start programming and practicing right away.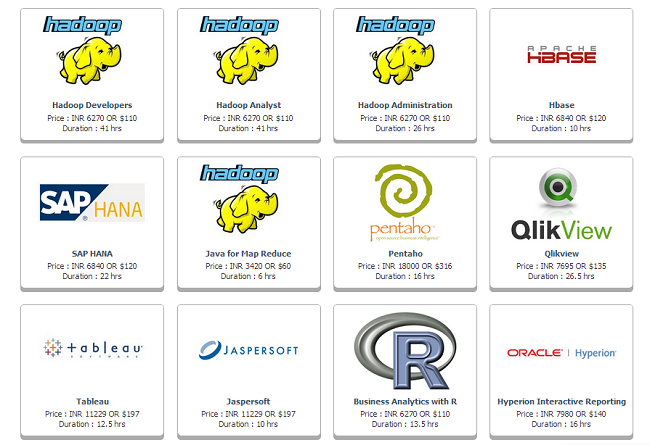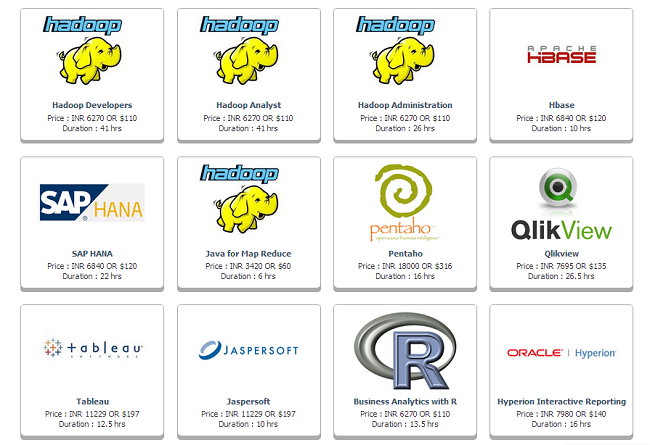 Apart from interview questions practice, specific exam preparations and excellent course material, Intellipaat also provides job assistance with their consultancy partner firms in uS and UK.
Apart from all renowned business intelligence technologies, Hadoop Intellipaat is offered in wide range of courses in Hadoop Technologies. Students can pursue courses to become Hadoop Analyst, Developers & Administration with more courses in supportive technologies.
Apart from Business Intelligence technologies, Intellipaat also offers self paced courses in Big Data, Mobile Application Development, Cloud Computing, Database Development, SAP< Sales Force, Project Management and Oracle Transportation.
So overall, Intellipaat is perfect solution to any kind of online training at self pace not just for IT employees but for students as well!