Vodafone ZTE K3570Z is a 3G USB Modem.
You can have a brief look at its specifications below.
Specification of Vodafone ZTE K3570Z are as follows :
Brand Name: ZTE
Model Number : K3570Z
Products Status: Ava. In Market
Interface Type: USB
Style: External
Type: Wireless
Transmission Rate: 3.6 Mbps
Color: White
3G Frequency Band: HSDPA/UMTS 2100MHz
2G Frequency Band: GSM/GPRS/EDGE 850/900/1800…
Weight: About near about 30g
Dimension: Normal
Temp. storage: -20C – +60C
Operation Temp: -10C – +55C
Many of you must have tried unlocking it or must have got it unlocked.
But you must have noticed that after unlocking the USB Modem, its default dialer 'Vodafone Mobile Broadband (Connect)' is no longer able to connect or detect your other network provider SIM card. It only detects Vodafone SIM Cards and so for connecting to internet using other than Vodafone SIM card you have to use another dialer.
So, after unlocking the Vodafone USB Modem you guys must be using the most popular ZTE Join Air Dialer software, few must be using Internet Key as it is less popular. Here, I have found out recently that Vodafone Officially provieds a Dialer Software for its ZTE Unlocked Modem.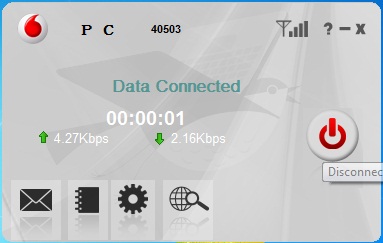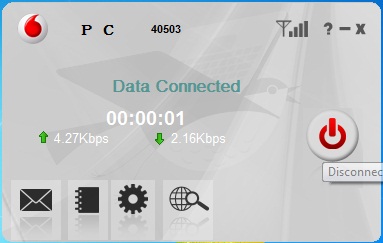 The file I am sharing with you here is an .ISO Image file created using the Official Vodafone Unlocked Dialer Software which is free of cost and free to download. I got it downloaded and have created this Dashboard file.
Vodafone ZTE Unlocked Dashboard is tried and tested with Vodafone ZTE K3570Z 3G USB Modem. I myself is using this modem and the software works fine.
The Vodafone ZTE Unlocked Dialer Dashboard Firmware Contains the Official Vodafone Unlocked Dialer Software along with Vodafone ZTE K3570Z Drivers.
The .ISO file here can also be used to change the default Vodafone ZTE 3G USB Modem Dashboard or say its firmware. I have changed mine, and no need to worry about it, cos no one is gonna sue you about it nor it is illegal as you are gonna loose your 3G USB Modems Warranty forever.
I am giving out the Download Link for Unlocked Vodafone Dialer Dashboard Software (Firmware) and will be soon posting about how to change the Default Vodafone ZTE Dashboard Firmware till then you can extract this .ISO and try it or use it forever.
Update: 19/4/2012
Notice : All Download Links Are Permanently Removed, We Regret for the Inconvenience.