The popularity of PUBG (Player Unknown's Battleground) is growing like wildfire, and millions of players around the world are playing this co-op game from their devices like PC, Mac, Android & iOS smartphones. Similarly, a huge number of gamers are also live stream PUBG for fellow players to learn new skills and make money while they do it. If you're interested in streaming PUBG from your Android, iOS, Windows or Mac device, following guide will make your day!
How to Live Stream PUBG from Smartphones, PC or Mac OS
Before you start streaming PUBG, you should select your platform, and generate a streaming key to use with your live streaming software. But where does your target audience spends the most time?
STEP 1:
Where you should stream? – YouTube, Facebook Live or Twitch? What kind of PUBG live streamer do you want to be?
The most important thing you should research is, where do you want to live stream PUBG gameplay. Before you start streaming, be a good audience first. See what other streamers are doing on platforms like Twitch or YouTube, and how they interact with their audience. How they reward them, or how they have built their communities over time.
Being an Indian myself, if I have to stream in local language like Hindi, I will go with the YouTube platform or Facebook Live. India's live streaming audience has just started watching mainly due to games like PUBG, and they are not on the more mature streaming platform like Twitch.
On the other hand, if I have to stream in the English language, and connect with the global audience, Twitch would be my choice of platform. So I considered language, the platform of acceptance among the users in this case. Like this, you can dig deeper and identify what should be the age of your audience, and what else they watch, and their overall demographic.
The more you know about your audience, more the engaging your PUBG live stream will be, and ways you can generate revenue from the engagement. Most important of all decide you are going to be a funny or entertaining streamer or serious streamer like Shroud who have unbeatable skills to win at PUBG, and people just come to watch your gameplay.
STEP 2:
Get your stream key.
You need two things to begin live streaming your PUBG gameplay. A streaming software and a streaming key of your platform.
For Streaming PUBG on YouTube Gaming
Create and Sign in to your Youtube Account. > Go to YOUR CHANNEL > Click On Creator Studio.



Go To Live Streaming > Stream Now.


And scroll below to Encoder Setup to Copy your Server URL & Stream Key


Warning: Make sure not to share the stream key anywhere publicly. This will directly allow anyone to live stream on your channel.
For Streaming PUBG Live on Twitch
Sign up & Log in to your Twich.tv channel.
Click on your profile on the top-right, and select Dashboard to go to live streaming dashboard.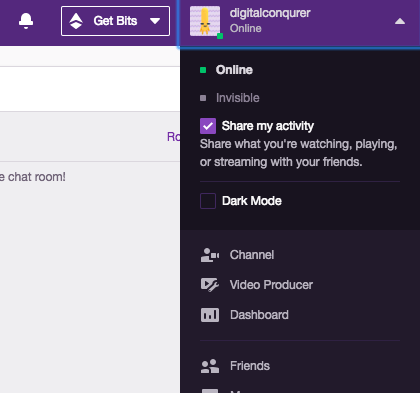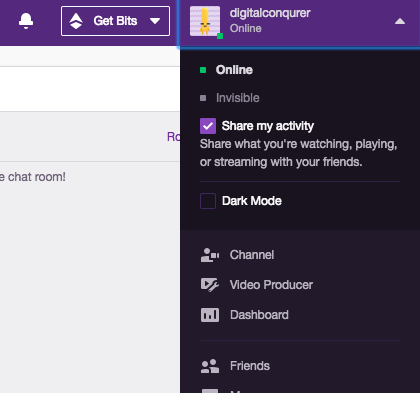 Click on Settings > Channel on the left sidebar.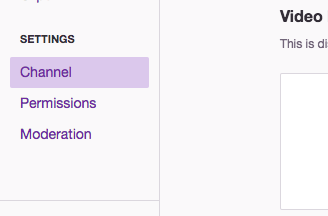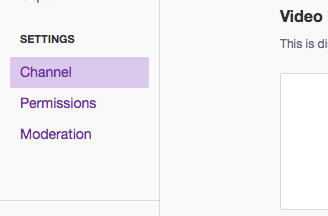 Here under the Stream Key & Preferences, you'll find your stream key. Copy it to the clipboard, and let's go to our next step of setting up the live streaming software of PUBG.


Note – The way of finding your stream key would be more or less similar to any streaming platform like Facebook Live, Mobrush or any others.
STEP 3:
Setting up OBS for PUBG.
Open Broadcasting Software (OBS) has become the standard for streaming any games like DOTA, Fortnite or PUBG. The software is open source, and available at completely free of cost for Mac OS or Windows users.
Note – For mobile streaming from iPhone or Android, we have a third party solution, that we will discuss later. So if you're planning to stream from your smartphone, you can skip this step completely.
Setting up Stream Key
Download & install the setup of OBS for your system here.
Once you install, you will big black broadcast window in the middle and blank boxes below called, Scenes, Sources & Mixer.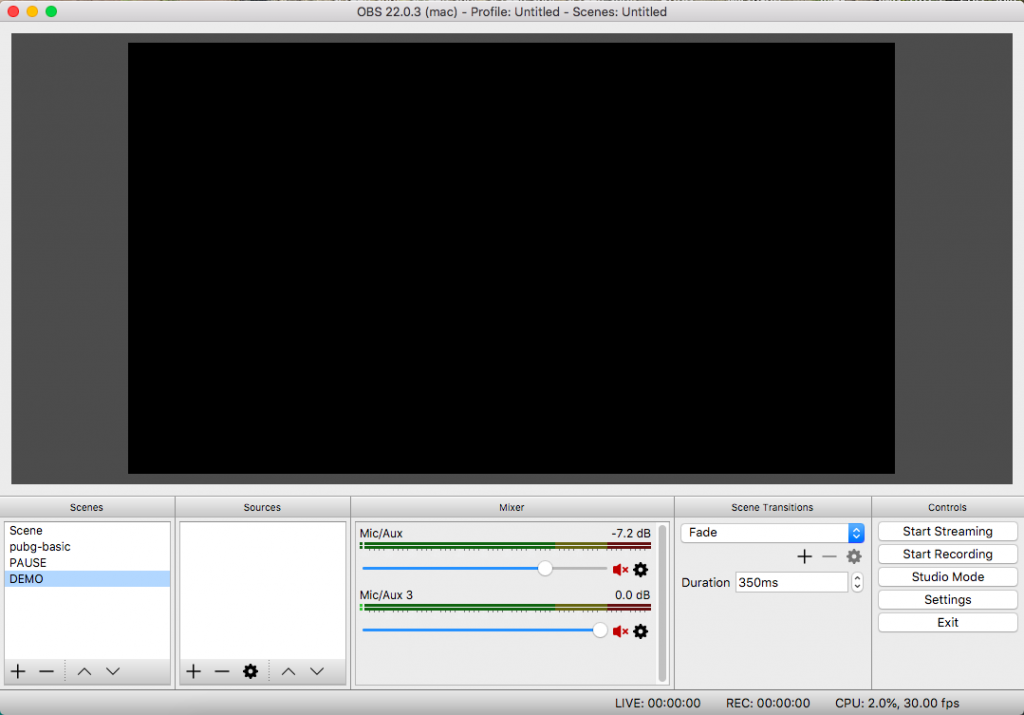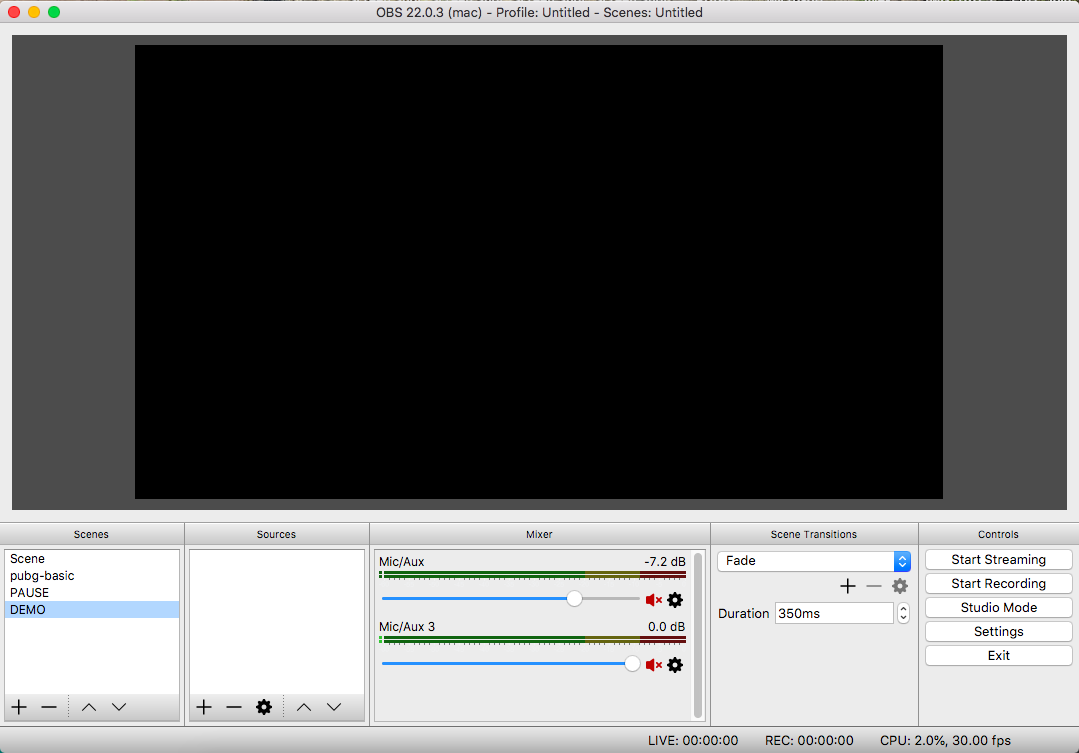 Let's install the streaming key first. On the right, you will see Settings button, click on it. And then go to option called Stream on the Left.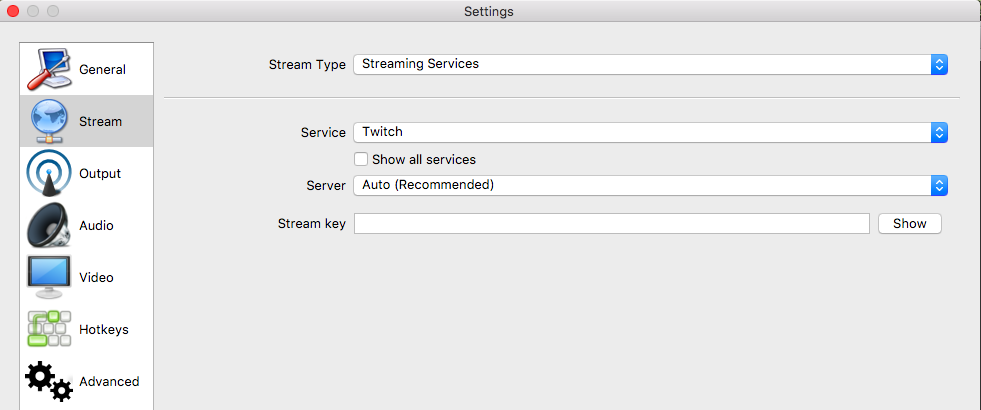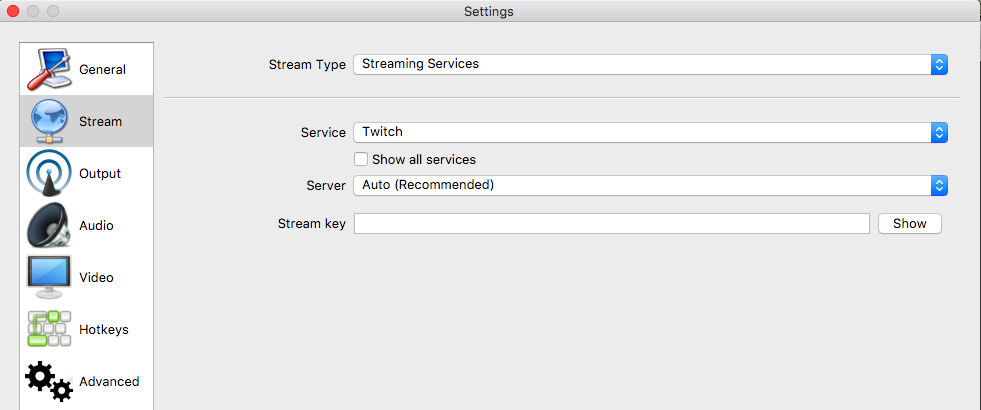 Here you can select streaming services like Twitch or Facebook Live from the dropdown, or use Custom settings for copying any streaming URL (For youtube) and Key.
Just enter your data here and click OK. You're pretty much set to live stream PUBG gameplay from your devices.
Setting up Broadcasting Window to Live Stream PUBG
What this means is basically how to show the game to your viewers. Let's create a scene called DEMO by creating '+' icon in the scenes window. (I already have one created in this example).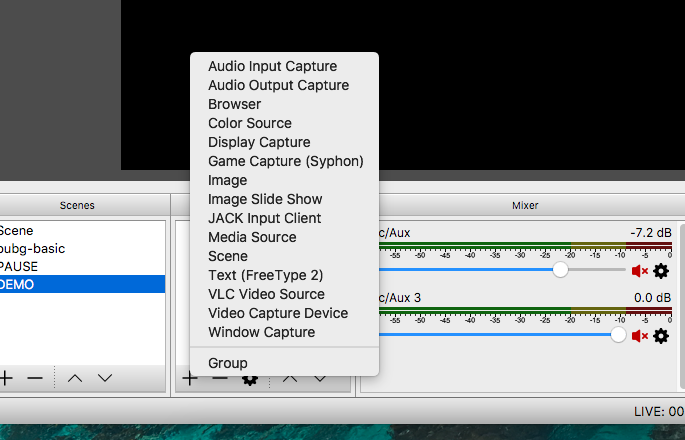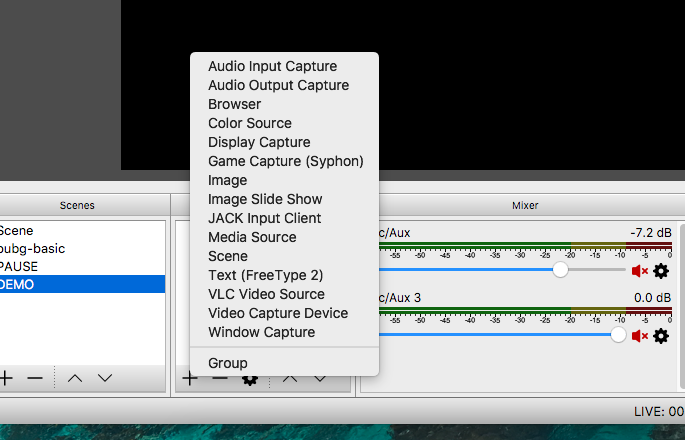 Select your scene, and go to sources. Click on + in the sources and select Display capture to display your entire screen.
For this mode to work, you must play the game in full-screen mode.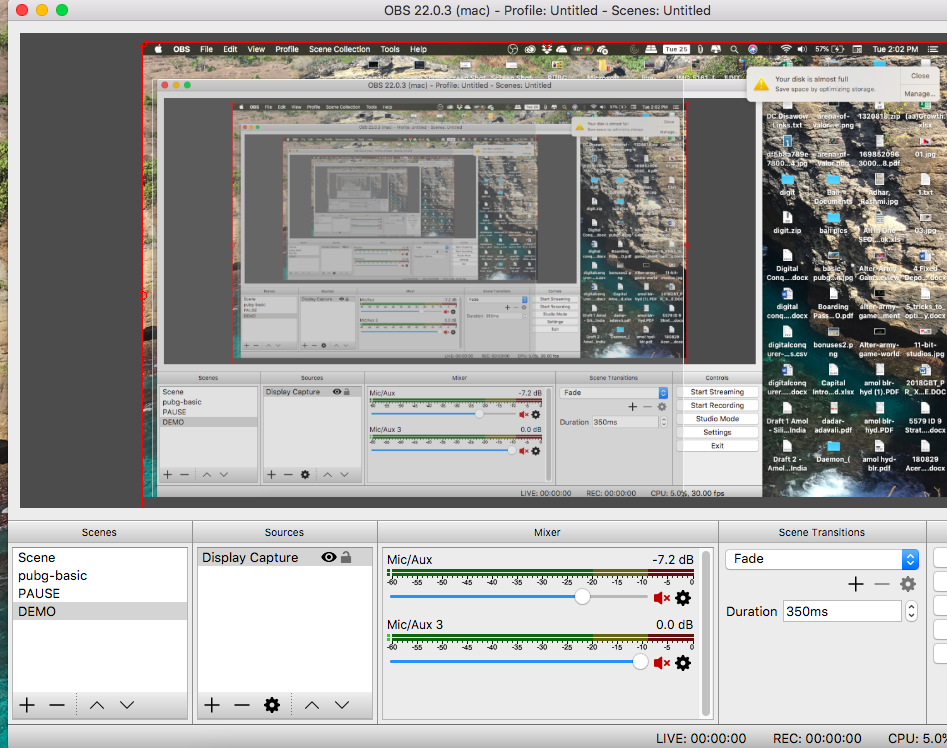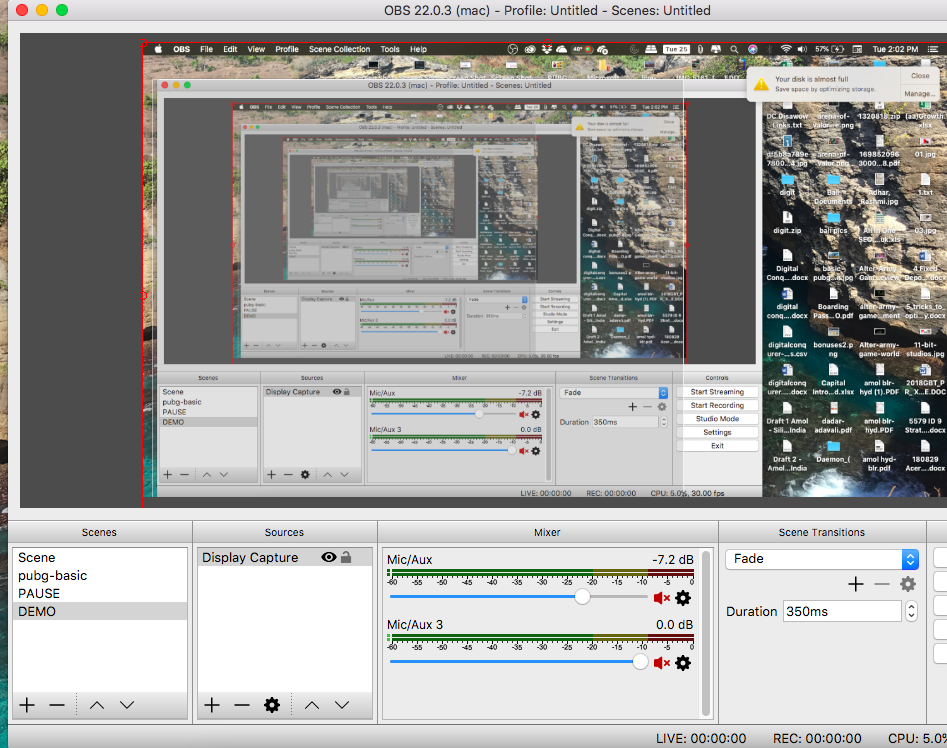 You can also select Window Capture or Game capture option, and customize which game window you want to display to your viewers. In the following screenshot I have selected PUBG's game window.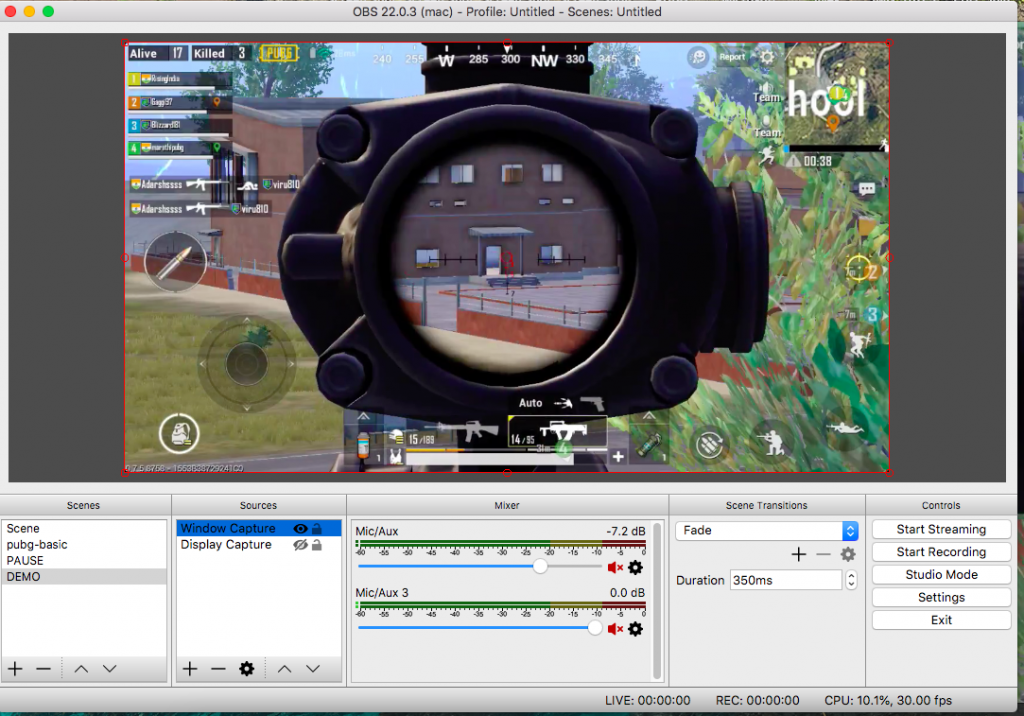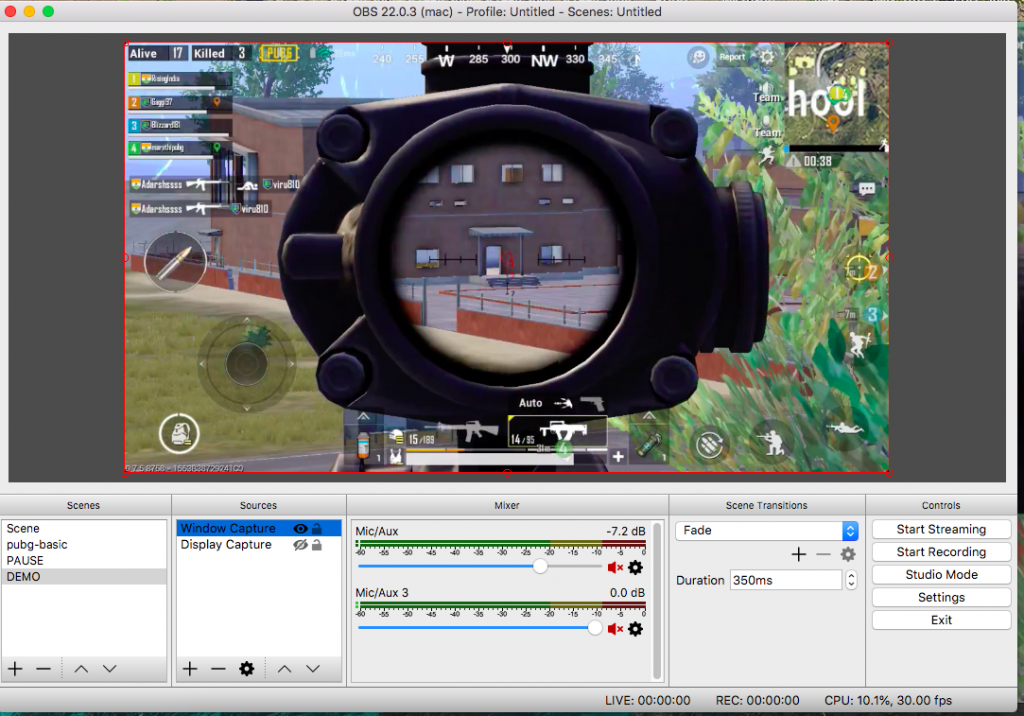 You can hide/unhide Windows by clicking on Eye Icon of each source. Similarly, lock or unlock the sources to prevent accidental deletion.
You can multiple windows on top of each other, to add your face camera. You can learn more about this setup in detail for my live streaming article from Mac here. (The steps are exactly same for Windows & Linux based PCs)
With available settings, you can play around with suitable video Encoding (x264 is recommended), audio settings, and setting up multiple devices like external audio from microphone to improve your stream quality and presentation.
Step 4:
Live Stream PUBG from MOBILE (Android or iOS)
If you're planning to have no dedicated PC or Mac to play and stream with OBS, you can do very easy to set up streaming with third party tool called MobCrush. ( There are many such tools for mobile live streaming, I am recommending MobCrush to live stream PUBG, based on my personal experience.)
Mobcrush has app for both Android & iOS, that lets you authenticate by logging into different services like Facebook Live, Twitter Periscope, YouTube & Twitch. The best thing about this app is it lets you broadcast simultaneously on multiple platforms. You can also use MobCrush platform for multi-platform streaming for PC or Mac OS. All you need to do is instead of Twitch or YouTube server you have to connect with Mobcrush server/stream key and use MobCrush Studio to stage the PUBG Gameplay live stream.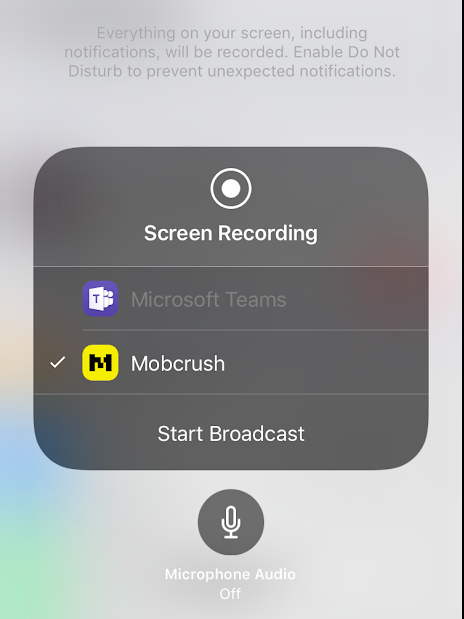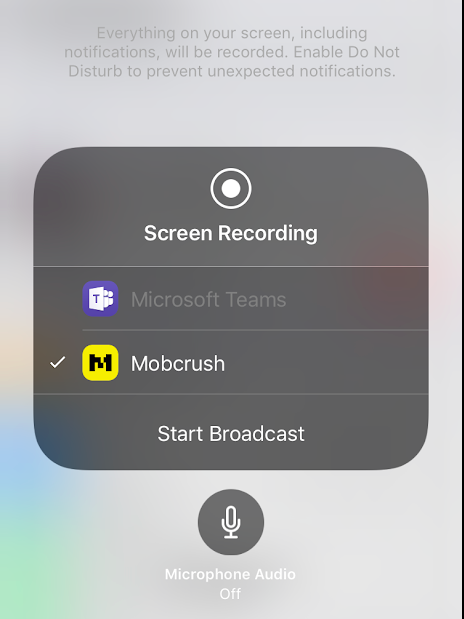 Streaming from Android or iOS is fairly easy. All you have to do is just press and hold the Screen Recorder and select MobCrush. You can turn on Audio to stream your voice as well. The free app must be installed prior to this, and iOS users need to turn on a Live Streaming icon in the Control Center. For this you should customize by accessing Settings > Control Center > Customize Controls and Include Screen Recording from more options.
Rest is all set up and done for you by MobCrush and you can start streaming instantly. The only issue I've noticed with streaming PUBG from mobile is it streams at the lower resolution than what you can get with the OBS.
I hope this article has explained in the detail how you can start live streaming for free with the devices you already own. Note that the settings and steps will be the same for streaming any game like Fortnite, DOTA, CS: GO and more! If you've enjoyed reading this article, feel free to share with your friends who play PUBG!