While most of the geek gamers keep themselves busy every year building killer gaming rigs, without a doubt it goes in extreme spending range and not everyone can afford it. On the other hand gaming laptops like Dell's popular flagship brand Alienware comes in even more luxurious category, So what should an aspiring gamers or gamers within a tight budget should opt for?
Well, I guess I have the answer – HP Pavilion G6-2010AX Laptop! (Check out the following review to find out why this laptop is great mid-budget gaming wonder.)
Tested To Work Perfectly With-
High Settings (38 to 60 FPS) – Assasins Creed 2, Batman Arkham Asylum, Crysis 2, Dirt 3, Splinter Cell Conviction, AC Revelations, Skyrim
Medium/ Settings (28-38 FPS) – Call of Duty (MW 3), Max Payne 3, Battlefield 3, NFS – Hot Pursuit
Low Settings (Below Recommended frame rate)- Ghost Recon Future Soldier, NFS – The Run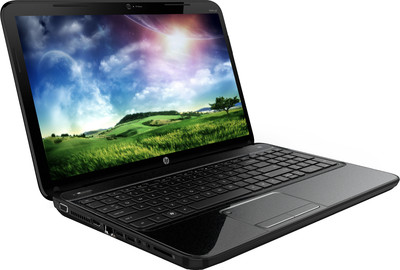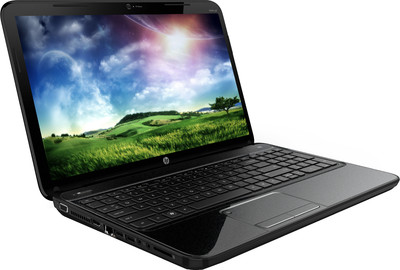 HP Pavilion G6-2010AX Laptop Review
This HP laptop comes with the very eye candy feature that a general consumer wants, hefty RAM, high memory graphics card, a full TB of storage and of course a high performance AMD APU Quad Core A8 in its heart.
Processor, Graphics and Performance
The processor in itself is very powerful one and perfect for those who are looking for intensive video editing as well as playing games like Max Payne 3, Ghost Recon Future Soldiers, Battlefield 3 & Recent hot titles on medium settings. The actual 4 cores of this processor is capable of handling multi-tasking very well and I did not find this laptop slow down with my video editing tools like Adobe Premier 3, After Effects & Browser with multiple tabs open at the same time.
The odd combination of 6 GB built-in RAM together with the quad-core CPU, lets you install the 64-bit versions of Windows operating system for next generation performance upgrades but note that it only comes with Free-DOS. So you have to get a copy of Windows 7 or 8 and upgrade it yourself. This increased 2GB RAM is great upgrade from its other version HP Pavilion G6-2005AX, released few months before this one.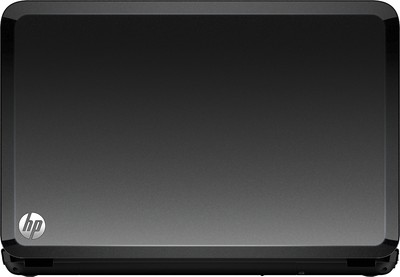 There is a great graphics memory of 1.5GB possibly created with AMD's hybrid cross-fire technology gathered from Dedicated 1 GB AMD Radeon HD 7670M Graphics Car & 512 MB AMD Radeon HD 7640G Integrated Graphics. And as I said this duo is very well capable of handling video editing and rendering at moderate speeds, and run most of the popular 2010-11 game titles at highest settings & latest titles at medium settings at very playable frame rates.
Note that this does not perform anywhere closer to Core i5 or i7 processor with dedicated graphics but the this laptop processor is very competitive in terms of gameplay and comes at very low price, which is great!
Display
The display resolution of 1366 x 768 pixel is extremely good for watching HD movies at 720p and delivers decent quality for full HD 1080p videos as well. The big 15.6 inch display might be cumbersome to some but for those who are buying this laptop for Video Editing & Gaming, it's the biggest display you get out there with any laptop. This LED backlit display is sharp and very calm on eyes of reading text and perfect for daily computing usage.
Keyboard, Touchpad & Camera
This little beast comes with a full size chicklet keyboard, which is great for those who types for a long time but I personally found it overly big. The keys are well separated which is amazing for gamers and leaves no margin of error.
Touchpad is muti-gesture friendly that lets you pinch to zoom and scroll with two figures. This is a must have feature these days as the latest Windows 8 OS can be operated perfectly with its Metro UI. In-built 0.3MP camera is average quality but decent enough for online video calling.
Storage
This laptop provides huge 1TB storage considering its price point but note that it's an 5200RPM drive, which I wish should be 7200 RPM as my 20K priced netbook also have 72000 RPM drive which is always better. But this huge hard drive would be great for storing ton of music, videos and games as well. Not that its bad but it will be just a little bit slower for reading and writing files to the drive.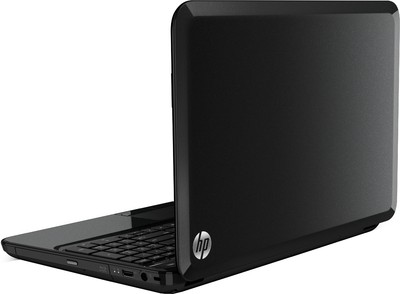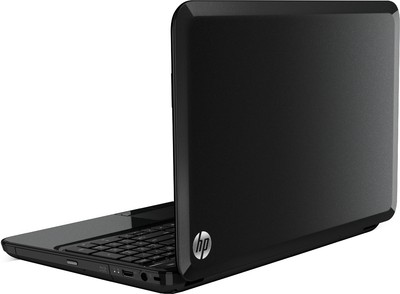 Miscellaneous Features
Next generation Bluetooth V4.0 & 2 USB 3.0 ports are very rare in this price range and well, HP Pavilion G6-2010AX Laptop has all the high-speed connectivity options you will ever need. In built 802.11 b/g/n Wi Fi connectivity, Advanced dual audio Altec Lansing Speakers are some of the essential of this mid-budget gaming laptop.
6 Cell battery is predicted to be last for as long as 6 hours but in reality it runs for 4+ hours with Wi Fi on. Its good enough for carrying around on a trip and runs for an extra hours compared to other laptops in similar price range.
Price
As I am constantly promoting its price point, HP Pavilion G6-2010AX Laptop comes with price of Rs.35,990 with some free goodies. You can get a bargain of Rs.1000 or so if you digg in local markets or at least a good offer on online stores like Flipkart.
Verdict
To sum up, HP Pavilion G6-2010AX Laptop is a great laptop for gaming enthusiasts, students in multimedia and animation or any home user looking for high performance laptop in the mid-budget. Right not this laptop is the best deal you can get under 36K with very capable CPU & GPU configurations.
One word – Highly recommended!
Note: After answering a lot of comments again and again, I would like to add this to article itself now that, Yes, this laptop supports both Windows 7 in 32-bit & 64-bit & it does not affect original HP Laptop's warranty. (FYI Windows 8 is supported in both versions as well!)