Not very long ago, someone asked me on Quora, "Why there are no mainstream Indian games on PC?"
My immediate answer was "Lack of collaboration between good artists or designers and gamers. Independent developers lacked resources necessary to make artfully crafted game, that PC gamers love, and due to lack of earning potential by going indie forces developers to take jobs in companies, that goes with the low risk but profit model of mobile games."
Update 27/08/2016 : Asura has been Greenlit, and will soon launch on Steam! Go Team Ogre Head Studios!
And then comes the Asura…
I believe it's changing now, and Asura by Ogre Head Studios, a hack-n-slash game I first played at NGDC 2014, a team of just two talented designer and developers had made this noteworthy game that is just announced its launch stream green light campaign launch.
The team took all the time it needed to construct the magical experience they hoped through the plot that carried characters from the Indian mythology Asura (Demons) & Daevas(Gods), in a never-seen-before kind of action.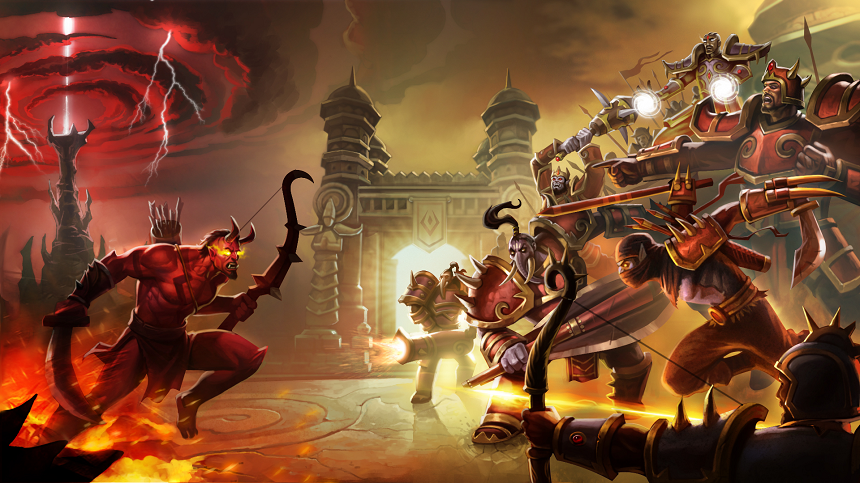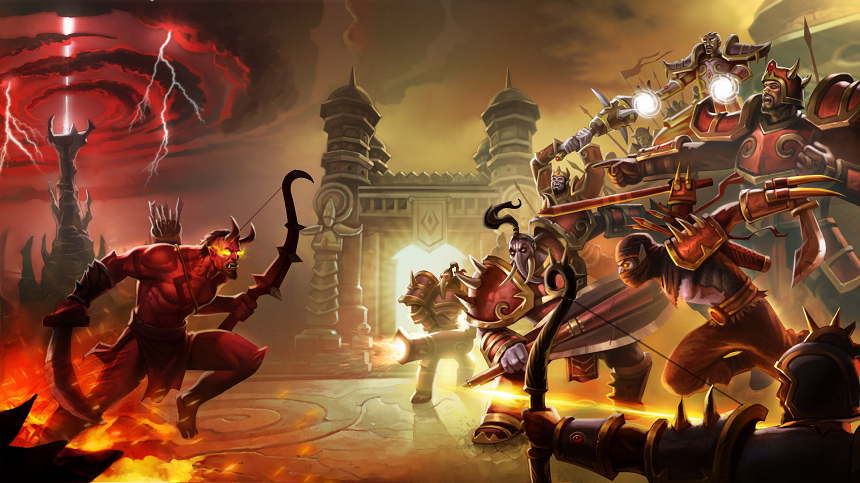 There are procedurally generated skill trees, to upgrade your characters, enemy characters with fascinating magical moves, and so much I cannot wait for this game to launch.
And not just me, the Steam Greenlight page is flooded with the comments that say 'Shut up and take my money!'
What surprised me the vision that just two great artists has put together is executed so perfectly. Asura will surely help hundreds of other indie developers in creating games that try to match international standards
Based on the 66 positive responses already popped in less than 24 hours, I am pretty sure Asura is going to rock gamers all over the world, and be the most popular indie game from India that goes mainstr
If you are a steam gamer, show your support for Asura here – http://steamcommunity.com/sharedfiles/filedetails/?id=732289338
If you are not a steam gamer, share this post or Asura's Greenlight page, so the team can create all the buzz it needs!
Video Trailer of Asura

Check out the trailer and concepts in more detail on the official website. – http://asurathegame.com/