Smart TVs are trending among the India HDTV buyers, and most of us still struggle to find the big TVs that delivers great display along with the perfect set of 'Smart' features.
Today we're going to do a review of Daiwa 40-inch smart LED TV (L42FCV4U), that we think is one of the most value for money Smart TV with premium features.
Daiwa 40 inch Smart LED TV Review
Display
The big 40-inch display of Daiwa L42FCV4U maintains its dark black look with thin bezels and a slim design. Daiwa promises a plasma like vibrant color experience with the display and I enjoyed watching HD movies and playing games on this TV. The wide viewing angles of 178-degrees are impressive and kind of lives up to the promise that Daiwa makes.
The default color and brightness settings needed some tweaking for my bright living room, but I was able to navigate through settings easily to make the adjustments. One of the features called eco mode makes the TV operate on lower tones that are calming to eyes. With three eco modes present, I can quickly swap the screen brightness and colors, especially during evenings when the display looked too bright.
With Daiwa's HRDP technology that focuses Colour Contrast & Clarity to produce excellent picture quality and splendid 1366×768 pixel resolution. The display produces darker blacks which helps the TV produce near-natural colors. Over prolonged gaming sessions that
Overall I enjoyed the display for watching moving as well as playing games on my PS4. The prolonged gaming session did not produce any strain on eyes, even with the aggressively colorful and high-octane multiplayer games like Paladins and Battlefield 1
Smart Features & Apps
Following the standard trend of having open access to Google Play Store app, Daiwa has also installed a third party app marketplace where you can install any application using downloaded APK files as well as directly online.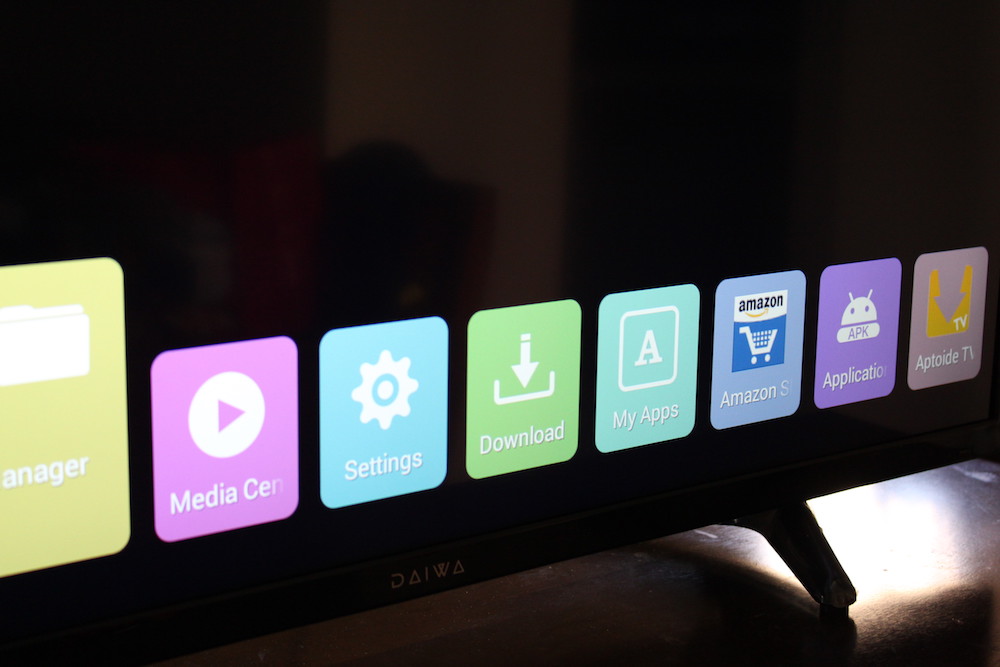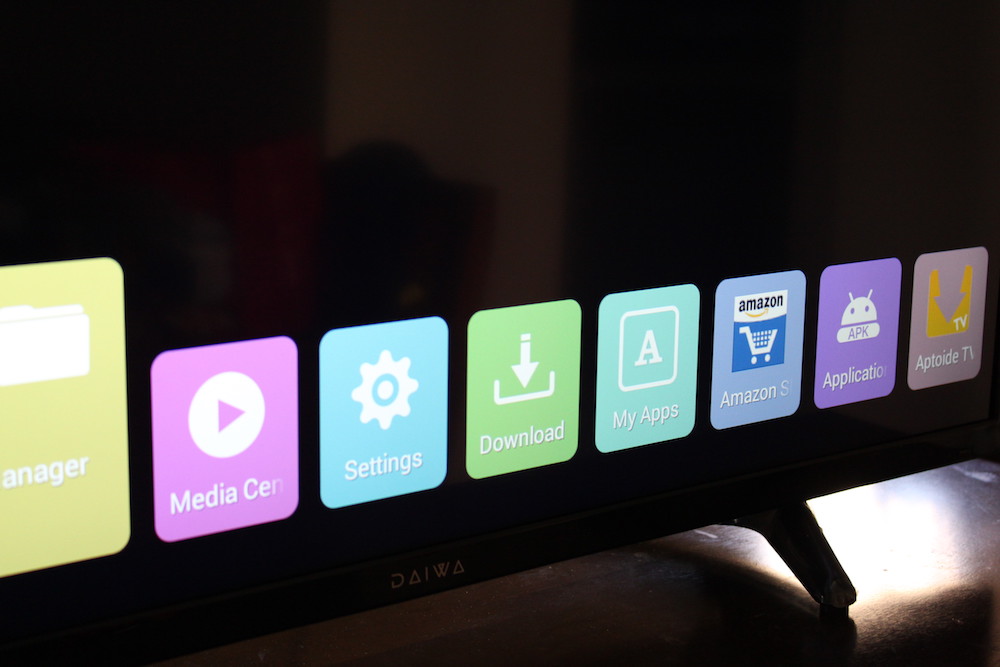 Having direct and instant access to the Google Play store enables you to access pretty much any app from the store, but the visual experience won't be perfectly suitable for 16:9 aspect ration of the HDTVs, as most of the apps, are designed to suit smartphone and tablet resolutions. Most apps that I tried were set to full-screen resolution, and I did not face any difficulty using them.
The interface itself is very well designed, and having the easy mouse button on primary remote makes it easier to navigate on smart apps. The direct access buttons to apps like Netflix, Youtube & Hotstar makes it easier to quickly access the most popular video streaming apps and the process is flawless. The popular shopping apps like Flipkart, Amazon, and Snapdeal are also pre-installed to enjoy shopping right away.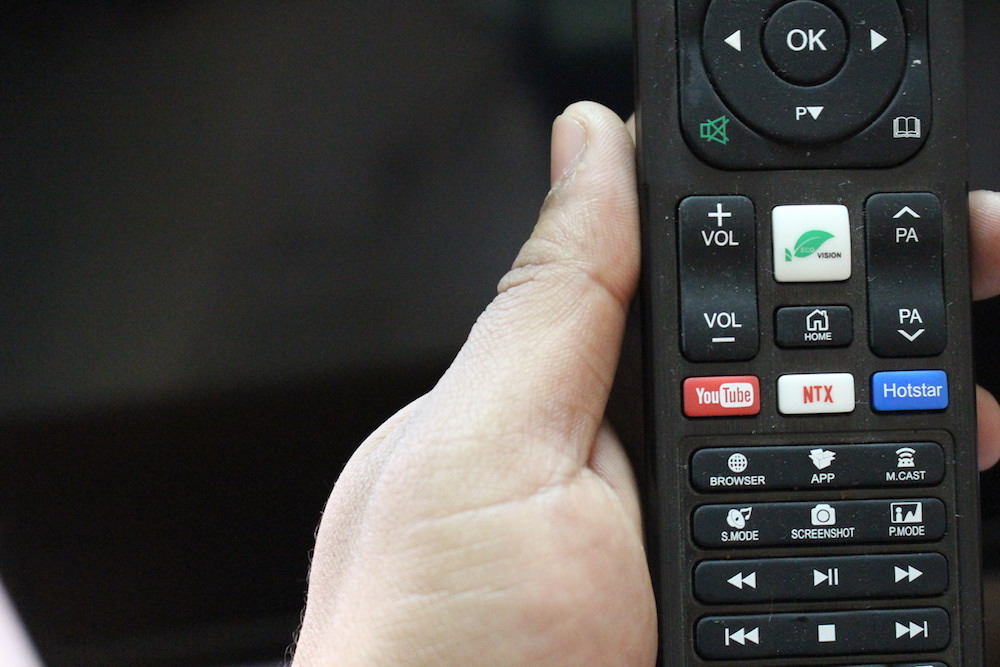 You get the additional remote with full-size QWERTY keyboard and motion mouse you can use for pointing and clicking right from the comfort of your couch. The mouse feature is useful for smart TV apps only, and you can alternatively use normal mouse button on primary remote which is slower than motion mouse, which Daiwa calls Smart Web Cruizer remote. The QWERTY feature is used mainly for browsing the web or searching YouTube videos on your TV.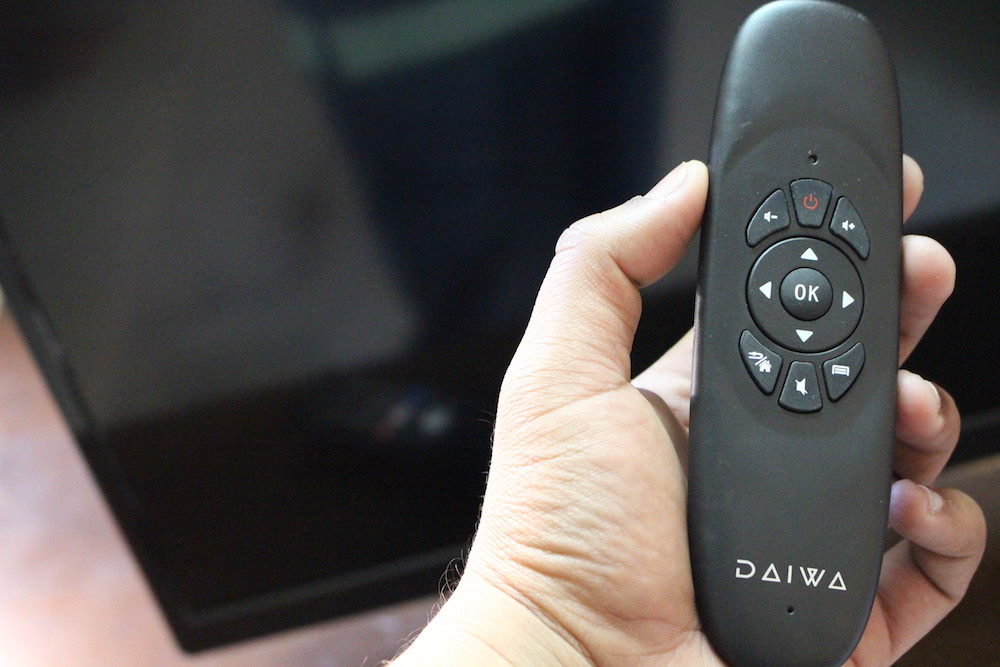 The primary remote is like any other HDTV remote, but the height of this remote is rather unusual. Considering the blend of Smart TV as well as the normal TV feature into single remote, this big size remote is a bit uncomfortable to handle accurately. The Smart Web Cruizer remote, on the other hand, is very easy to handle and operate with ease.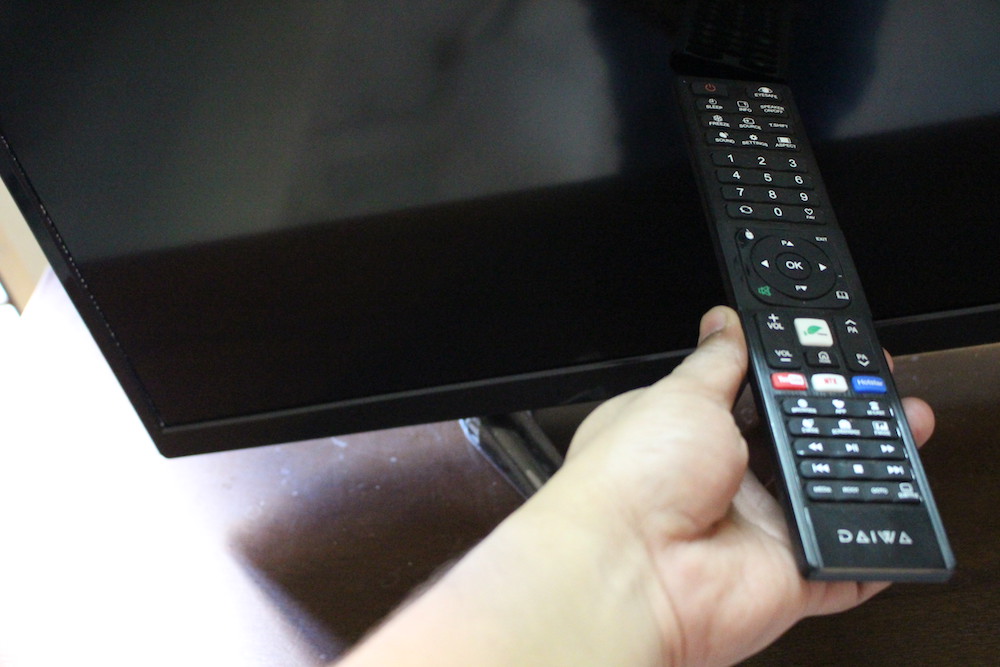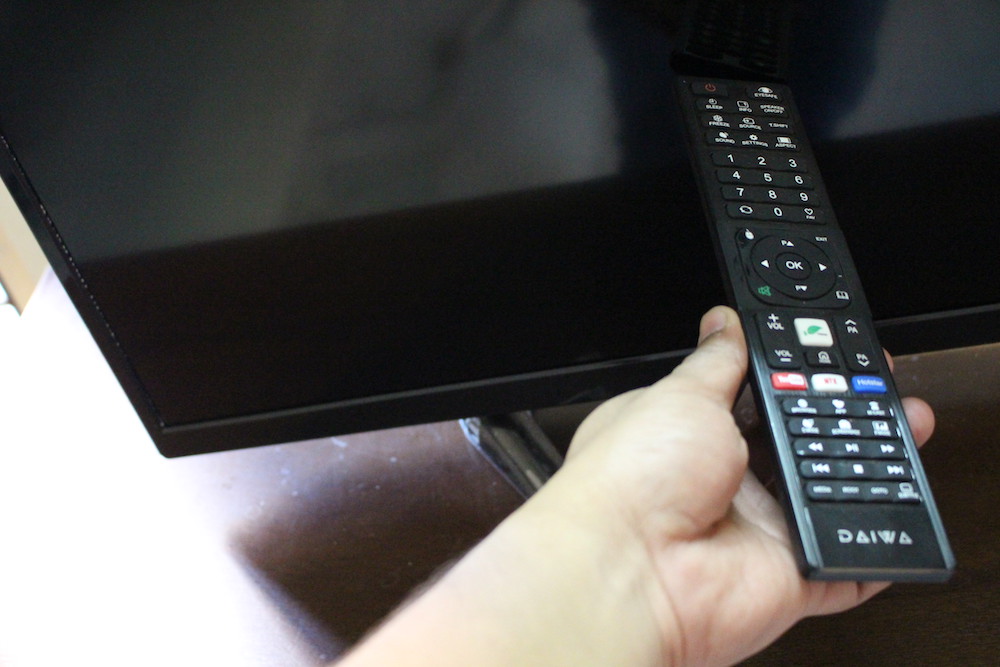 The performance of this affordable smart LED TV exceeded my expectations as it comes with 1GB of RAM and 8GB of in-built storage to store the downloaded apps and games. The OS is configured to take care of unused application and optimize the 1GB of RAM and deliver seamless performance. The processing power is just enough to handle the navigation and basic user interface without any glitches, but don't expect fancy visual effects in UI that you might see in much more expensive smart LED TVs.
Daiwa has also availed features like active backlight and brightness management based on the room's brightness helping the TV to adjust to surroundings, and produce strain-free viewing experience and save energy as well.
Connectivity, UI & Other Features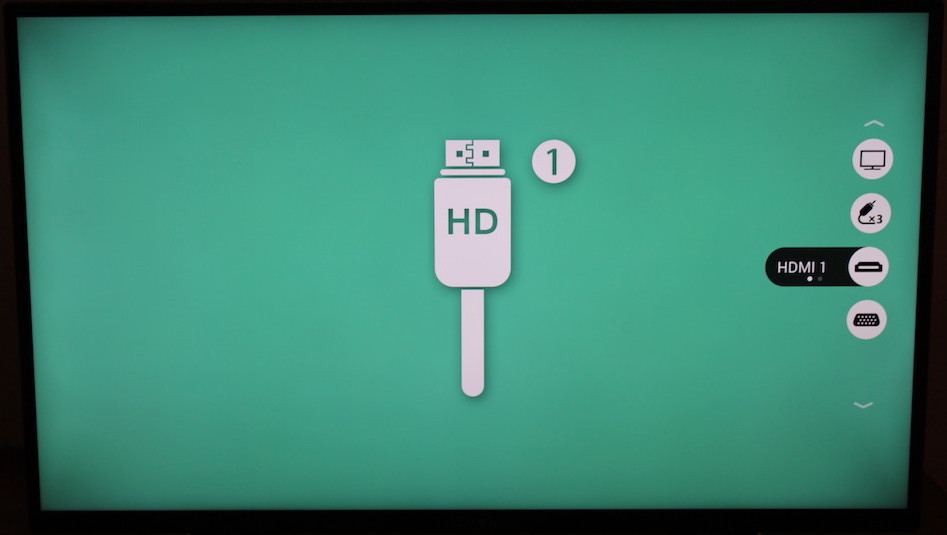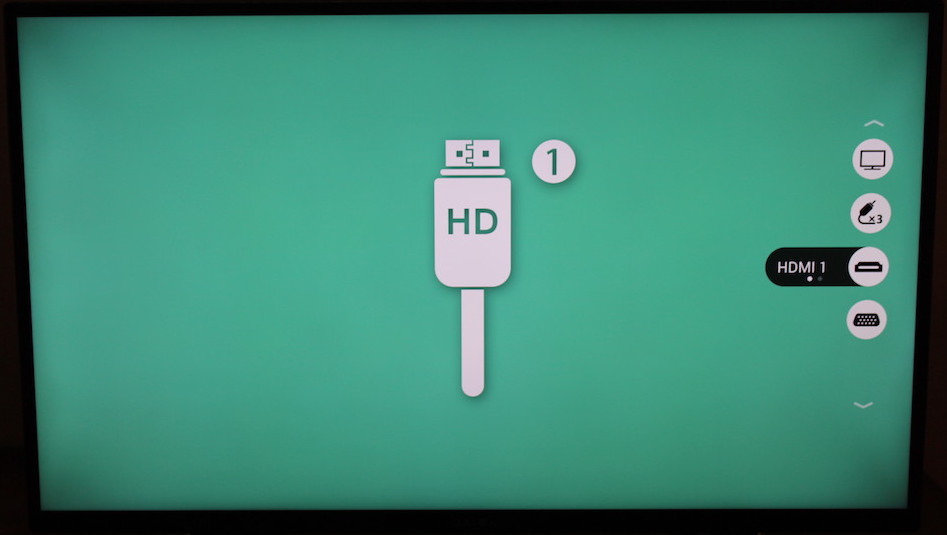 Daiwa L42FCV4U is packed with 2*10W powerful inbuilt box speakers and you can also connect your LED TV with Sound Bar or AV receiver through HDMI cable with the help of ARC Function. It also comes with ports like 2xHDMI, 2xUSB and CO-AX outputs to make sure you can connect pretty much anything with this TV. There is Ethernet port as well as Wi-Fi connectivity, 2 RGB Inputs, PC Audio In & VGA Input to connect your laptop or gaming PC.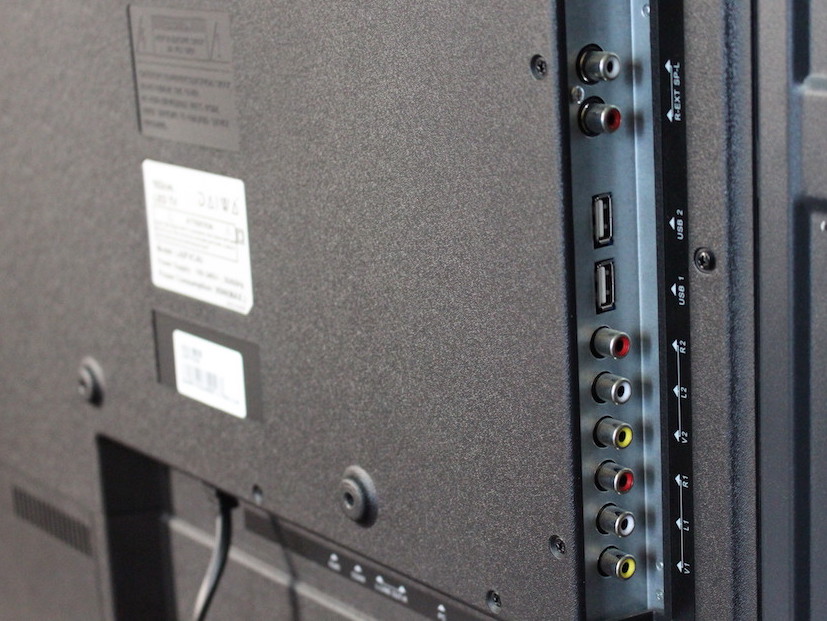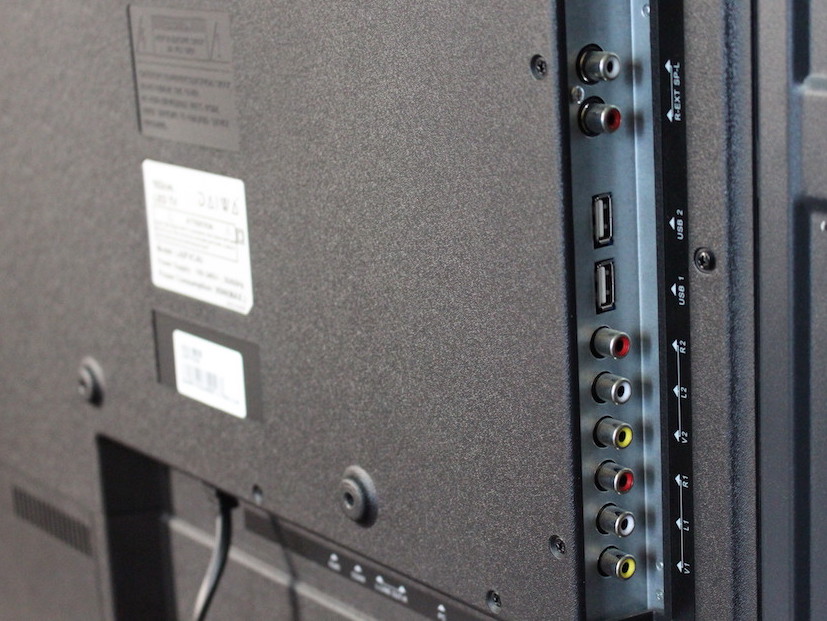 As the TV runs on stock Android, it comes with default android settings that are not tuned for TV properly. As I sign-in to the Play store with my google account, I frequently end up with Email and other notifications from my Google Services, which should have been turned OFF by default. Nothing that can be easily configured, but it should have shipped with custom OS. The Daiwa custom UI on the top has a flat design and looks impressive on the big 40-inch display. The navigation between the Android, Default OS and TV itself is quite flawless, considering all three are running at the same time with 1GB of RAM.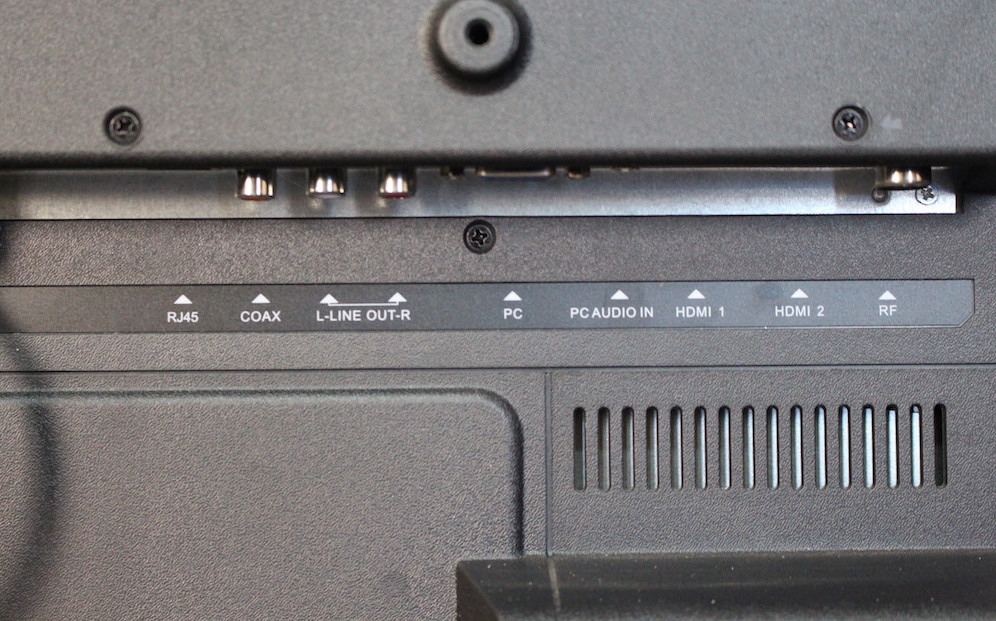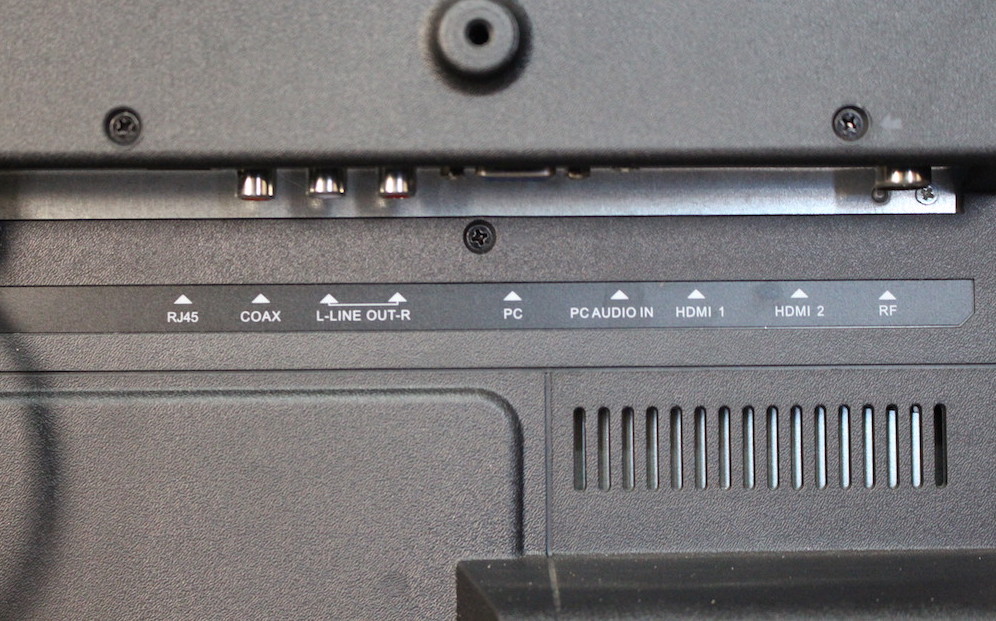 Price & Availability
This Made in India Smart HDTV by Daiwa comes with the 2 Years warranty and is available with leading online stores like Amazon, Flipkart, and Paytm etc.
Verdict
Similar to what we have seen in the smartphone industry, we are seeing a load of TV companies jumping in with cheaper prices and average quality of products. But Daiwa has impressed me with the good build quality, display and decent set of features packed into its moderately priced 40-inch Smart LED TV. Priced at just Rs. 23,490 Daiwa L42FCV4U is one of the most value for money Smart LED TVs of 2017-18 & I will recommend it for regular TV use as well as to enthusiast gamers.