Brainwavz has consistently come out with excellent audio devices, be it in-ear monitor earphones the S 0 in ear monitors or the Blu-200 wireless earphones. This brand has a good presence worldwide, and is slowly building up its brand with audio enthusiasts in India, And guess what, they have all new earphones to offer – Brainwavz Jive.
These are in-ear earphones that cost's about Rs. 1,899. Let's find out how they compare with the competition out there in their price segment in this detailed review.
You may also like: Top 5 earphones under 500 in India (2021)
Brainwavz Jive Review: In-ear headphones
Design and Specs
Out of the box, the Brainwavz Jive comes inside a hard shell case with a Brainwavz branding. I personally found this pocketable case very useful during travel, and compartments are great to carry the accessories.
The earphone itself has an extended ear piece that goes deep into the ear, that offers with excellent noise isolation. Apart from the in-ear headphones themselves, we get two sets of ear buds in varying sizes, a shirt clip, a cable wrap and Comply Foam which fits perfectly and provide extra comfort to your ears. Build quality is excellent.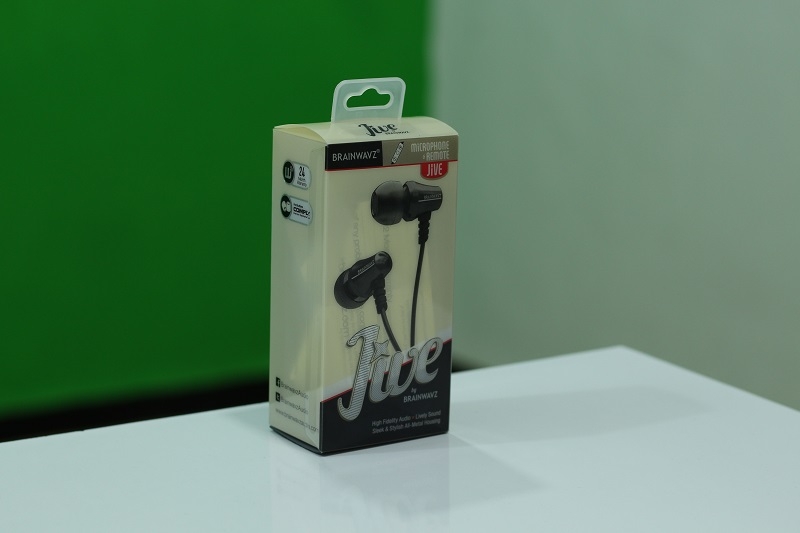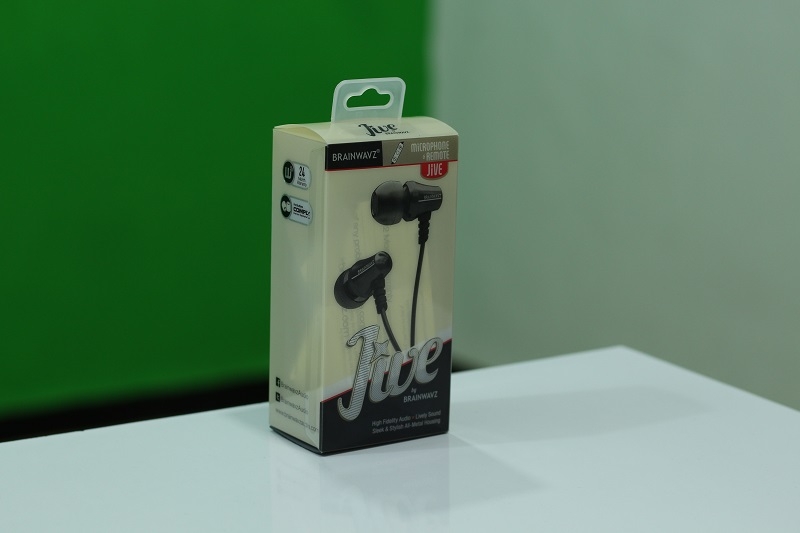 The cables are made out of ordinary rubber which makes them durable and tangle-prone at the same time. The Jive earphones are available in different colors but we preferred regular black, just for the sake of comparison with the other brands.
Above the Y-splitter on the left side, we get three control buttons, viz volume up, down and Play/Pause button which also can switch to next song with the quick double press. All of the buttons are made out of plastic and work well with all the major smartphone operating systems like Windows, iOS & Android.
Going technical, the Brainwavz Jive has 9mm dynamic drivers with frequency ranging from 20HZ to 20KHz, which comes exactly in the audible range. It has 16 Ohm impedance rating, 98dB sensitivity and just over a meter long cable. That are at basic level and justified for its price segment.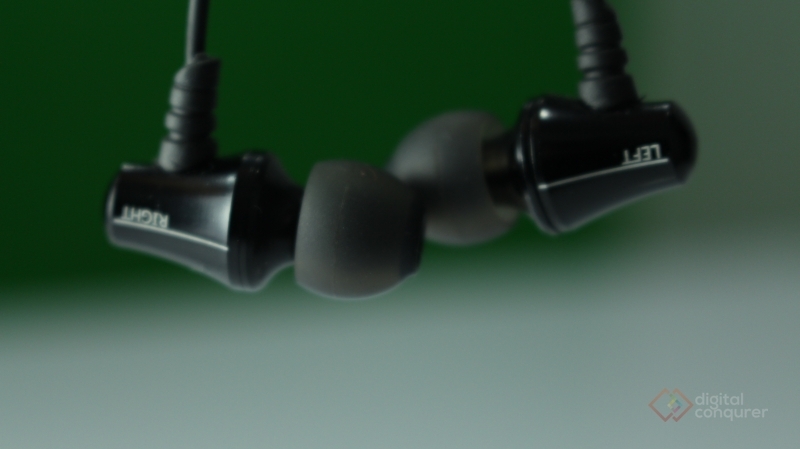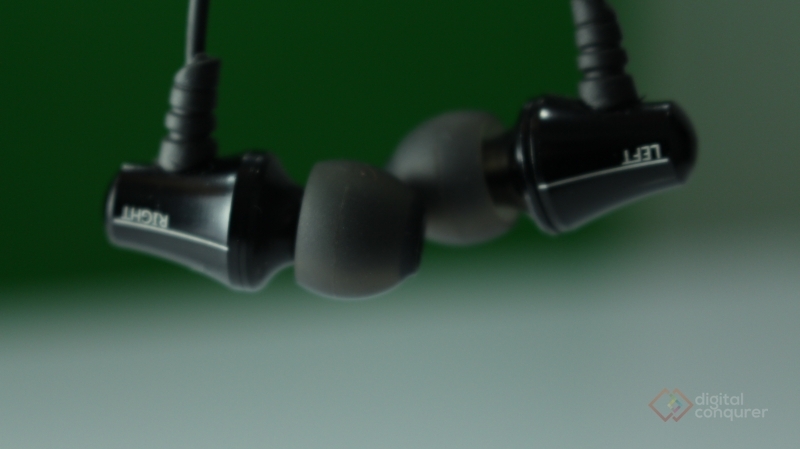 Audio Experience
The moment you play a song on the Jive, you notice two things instantly. One is that the Jive earphones offer an unbelievable level of sound clarity and you can hear each and every element of the audio track clearly. The other thing is that these earphones lack bass punch and thereby any excitement for the ones who seek only high bass.
As Jive in-ear headphones are really low on bass and you have to actually go into the equalizer setting and set them accordingly to get the desired sound effect that you get from other earphones. Only after I set my equalizer to "Pop", I was able to to get the bass punch a little high than it was earlier and could hear the songs as they originally sounded.
As you go through different songs, you notice that the Jive is little low on bass, good at high notes and has an exceptional clarity of sound overall. Treble is just a tad too much than we are used to hearing, this doesn't affect much but can sting you if you are hearing at higher volumes. Overall, you get a good audio experience but there is a lack of excitement.
[metaslider id=17558]
Verdict
Brainwavz Jive has a good overall build quality and comes with all necessary accessories, which are always better than any other competitor can offer.
It gives you a crisp sound output, something that will be admired by people who listen to music at a 'calm' settings. Though the lack of bass out of the box can demotivate many but if you set your equalizer settings right, you can still manage to squeeze in decent bass effect. If you are looking for earphones that offer exceptional clarity of sound then the Jive is just for you. At a price of Rs 1,899, it is a decent performer and a value for money in-ear headphones.