Although product management has remained in some capacity for many years, the term "product manager" didn't gain popularity until only around ten years ago. Product management role, especially in new age companies, is highly important. It's crucial because it aids with the majority of the business comprehending the worth of a product. In essence, it is understanding what would sell and precisely how to generate income from a developed product. And it accomplishes that by keeping product managers a part of the strategy to launch and beyond. Wondering how to become a Product Manager or transform your existing career? – Keeping on reading…
The Role of A Product Manager?
A product manager outlines how excellence tends to look like for a product, pinpoints the consumer need and bigger corporate goals that a feature will address, and unites a team to make that project a success.
Product managers arise from a multitude of professions, including, but not limited to, engineering, marketing, and communications. All of these individuals share the aptitude to execute a range of challenging skills, such as customer research, the potential to recognize market opportunities, product modeling, and road mapping, as well as the crucial business acumen a Product Manager requires, such as strategy development, leadership, teamwork and coordination expertise, and particularly empathy.
The emergence of the position is probably to blame for the ambiguity of who a product manager is. Product managers are indeed establishing what the job should really be, unlike practitioners of more established professions like design and engineering who can segment themselves according to their specialty.
The best part is that, although they will need devoted effort, the core essential skills to become a product manager are fairly easy to master. It can take time to build the soft skills which set the most competent Product Managers apart from their peers, but luckily, they can be gained while engaging with a variety of fields.
One of the highest paying positions in technology is product management. Nevertheless, it's challenging for recruiters to fill Product Manager positions.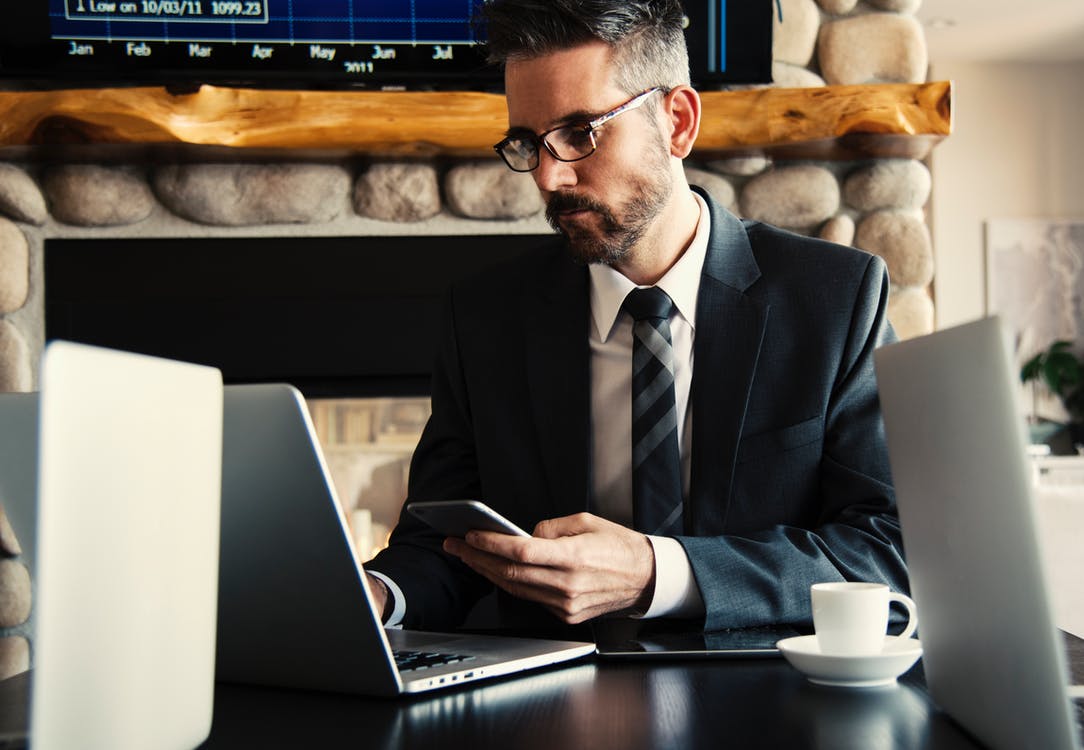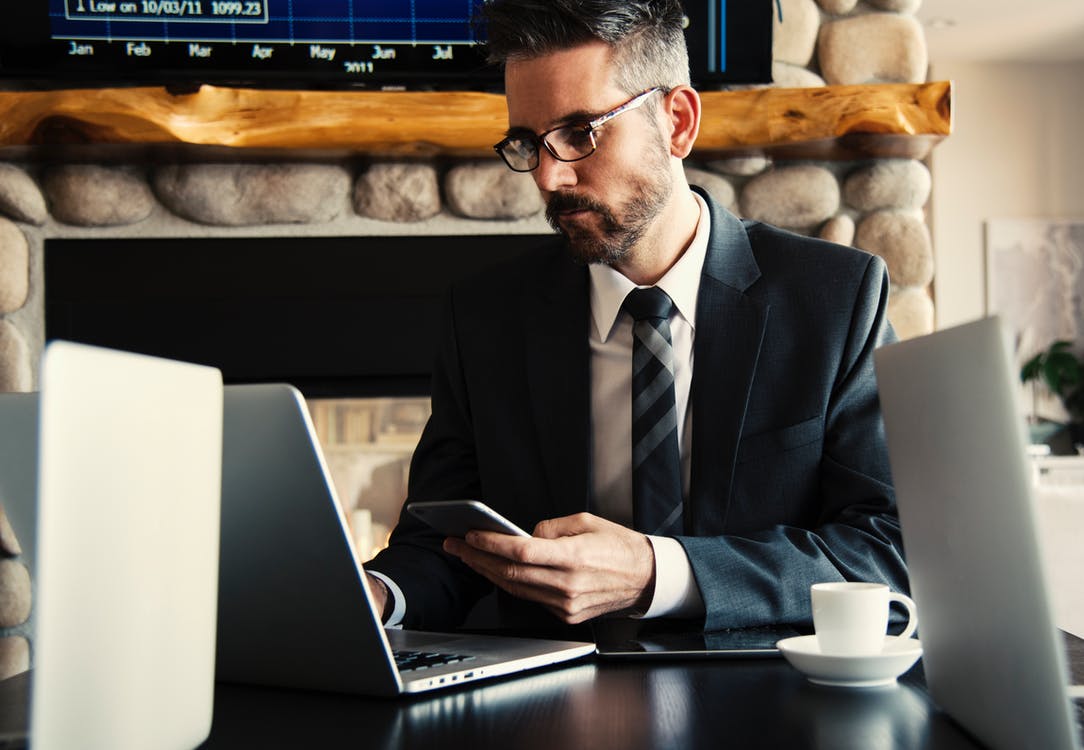 How to become a product manager?
1. Learn the fundamentals of product management
To work as a product manager, you must grasp how technology, business, and customer satisfaction are intertwined. The complete lifespan of a product, from conception to release and beyond, can fall on the shoulders of a product manager, making it a position of immense accountability. Because of this, it's also a job that necessitates expertise in a variety of areas, both social and technological.
To most, enrolling in a Product Manager program is the most efficient way to master product management's skill sets (and rehearse applying its social ones). With constant input from an expert to assist you stay on track, you can be confident you're covering all the fundamentals while reducing time wasted in this type of controlled learning environment.
Since the position requires ongoing training, one of the challenges is finding people who are both experienced and versed regarding the most recent technological advancements. For this reason, Product Managers frequently start out in another industry before switching.
There is a lot to multitask between having a thorough awareness of your industry and consumer base, identifying new prospects, learning about testing processes, including your firm 's strategic goals, financial budget, and technical constraints. In addition to assisting you in developing these abilities, a product manager qualification will give you the assurance you need to feel at ease managing the operation.
2. Adjust and Grow into the Process
You must be skilled at seeing problems that merit tackling, both in the larger market and in the product they're developing, in order to become a product manager. Individuals should train to develop ideas and evaluate a minimum viable product (MVP) to make sure a new product will satisfy customers' expectations. They also have to determine which products the potential customers would purchase.
They must evaluate how best to use the time and abilities of their teams. The majority of software development uses the Agile Methodology, a cyclical approach-based process. To be successful, a product manager needs to have a clear idea of what they are responsible for; otherwise, they risk having their focus diverted in a myriad of directions.
You'll gain a better understanding regarding how each stage in the product management operation fits together to form a larger frame as well as how your actions today can influence just how well the steps that would emerge after them play out in the future. This understanding will grow as you discover each step in the process, starting with strategy and creating your product roadmap and progressing to building out the product's attributes backlog and consumer narratives.
A quality product management certification program aids in the development of both your technical know-how and the critical thinking abilities necessary to recognize market prospects and consumer demands. By the time you complete your training, you ought to have had practice managing varied teams, modelling the complete product lifecycle, and coming up with a distribution strategy.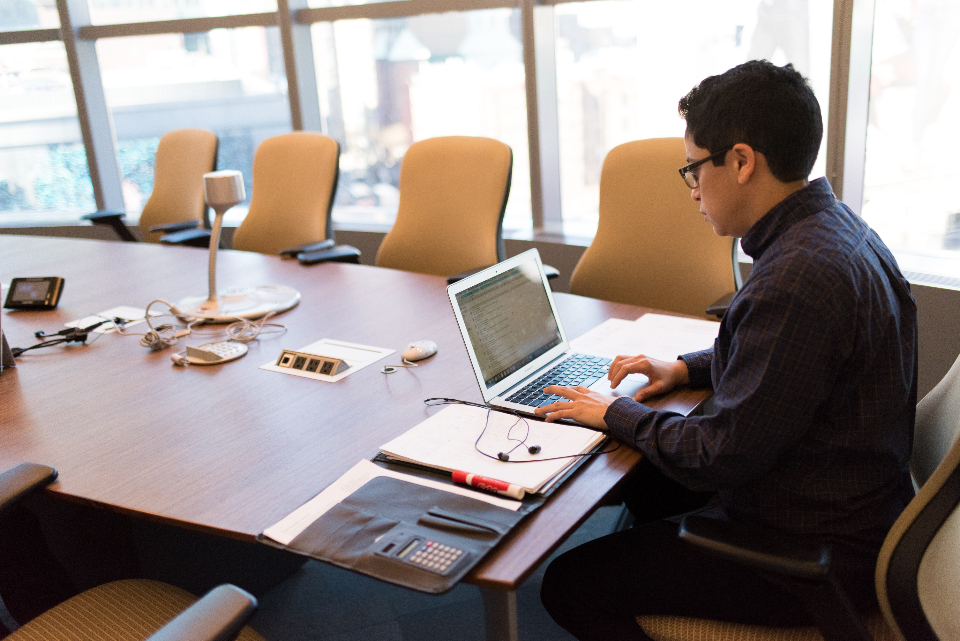 3. Be Well-Versed with the Industry and Business
A product manager must possess more than just product creation expertise. Each commodity should first occupy a niche market, and in order to identify that niche, you must first have a thorough understanding of your target market.
A Product Manager cannot be considered an entry-level position as a result.
But much like communication and teamwork skills, you can develop your understanding of the digital environment before you start your transfer to product management.
In reality, a Product Manager can benefit greatly from having experience in a wide range of tech fields. A foundation in software, UI or UX design, merchandising and management, research, or even finance can be useful in the function of product manager because it touches on areas that involve business, technology, and customer satisfaction and attempts to identify the best way for those areas to intersect.
The profession strongly relies on a broad range of transferable abilities that you may pick up in related industries, with the ability to operate cross-functionally among the most crucial. This is good news for people wishing to shift careers.
4. Devise Plans, Practice Projects, and Build Skills
Once you have mastered the fundamental abilities needed to complete the entire product development cycle, you may consider piecing together your personal sample projects to further hone your abilities and get ample expertise.
Even if you might not be able to finish a product cycle from beginning to end on your own, you must become capable of demonstrating your skills in each of its stages, such as crafting scenarios, creating prototypes, and doing user testing and analytics. But while operating on each step of the process separately might not result in a finished product, it will still give you the chance to conduct teamwork and strategic thinking, as well as to demonstrate your capacity for writing clearly, spotting errors in your work and fixing them, and achieving the goals you set out to accomplish.
But since creating products is ultimately a very collaborative activity, finding teammates who share your interests and goals will help you advance your practice projects. Linking up effectively with other people will not only allow you to bring together more imaginative projects, but it will also assist you in acquiring some of the most crucial skills a Product Manager must possess: communication, cooperation, and compassion. Examples of team members include programmers, UI developers, and even test-users.
Several of these professional skills could already be inherent within you as a result of your background working in other industries; now is your moment to put those skills to use in your new position. Unfortunately, practicing these abilities on your own can be challenging. In the end, product management is about connecting individuals or groups working on various projects, effectively integrating people with each other in pursuit of a single objective. Although it is a position of tremendous responsibility, the main objective is to help a team rather than direct it.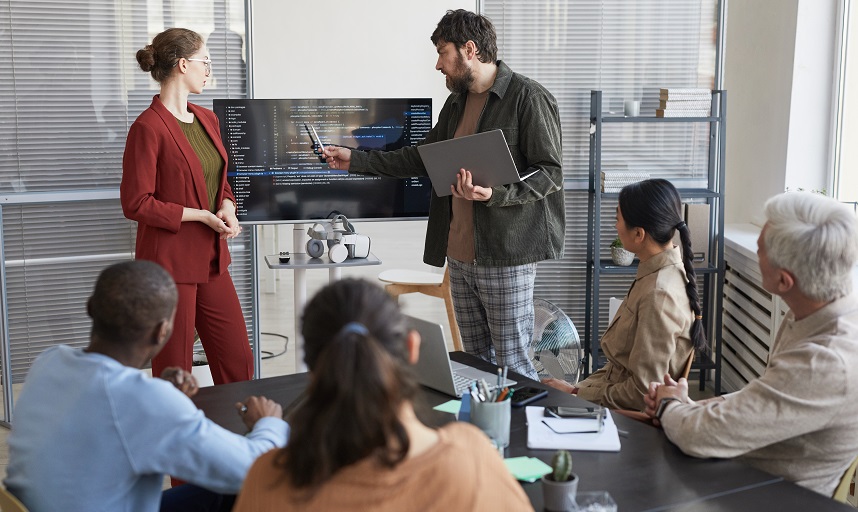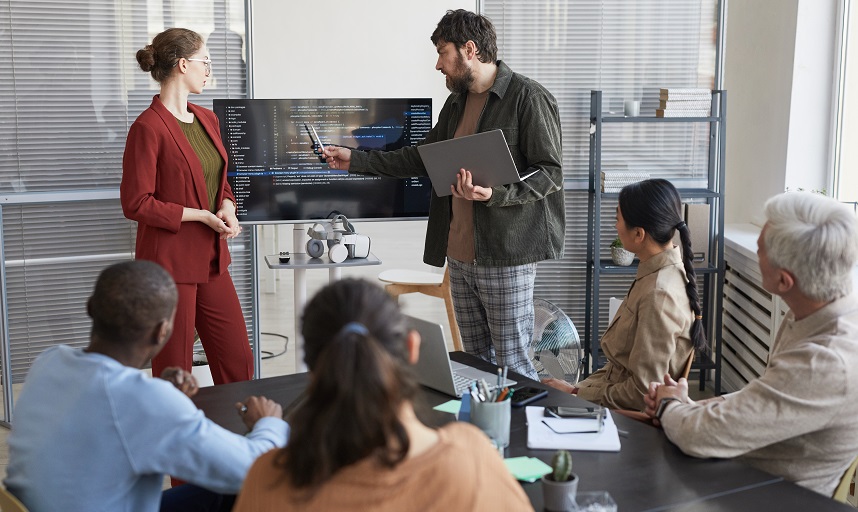 5. Piece together a portfolio
Your portfolio is your ultimate method for showcasing your skills to hiring managers, whether it contains coursework you fulfill as a component of a Product Manager course, tasks in the Agile Methodology that you've cultivated on your own, or brands you've worked on in a company. It can even include pertaining jobs from your past employment in other disciplines.
There is no standard format for creating a portfolio for product managers because their work differs widely based on the kinds of products and businesses they have worked on. Adhere to each of these two guidelines instead: First, rather than attempting to include everything, use your portfolio to showcase your abilities as a product manager. This entails concentrating on the projects you're particularly fond of while also highlighting your best qualities, such as your experience in UX design, your ability to learn to code in numerous computer languages, or your track record of leading sizable teams of workers.
Ensure your portfolio exhibits every component in a cohesive manner by considering how it communicates the contributions you made, the challenges you encountered, and the creative solutions you came up with to deal with them. Consider how you might tell a story using your talents to show potential employers how you approach your work.
Have the portfolio presented to future clients as your next move. You can find product management positions on a variety of online job postings, but according to working product managers, networking within or outside the own organization is preferable to applying directly to a job posting; for example, by inviting a senior colleague to starbucks or participating in a mentorship event.
There may be excellent opportunities to network with other professionals in the industry depending on where you are, such as a Product Management Society event. The bottom line is that there is no one way to acquire a job; therefore, it is to your advantage to get to know more people and in more areas, even though developing industry contacts and expanding your skill set will help you stand out.
What if you Lack Experience?
The vast majority of product managers start out without any prior expertise in the sector; instead, they typically have a background in another industry before switching over in the middle of their careers. In other words, even if you lack prior product management professional experience, you can still become a product manager.
Gaining the specialized technical abilities a Product Manager need while working in another industry will help you make that shift. These factors, which range from empathy, problem-solving, and organization to communication, co – operation, and leadership, are commonly implemented in disciplines associated with product development, such as design or project management, as well as in fields that are unrelated, such as engineering or communications. Since product management is primarily about how you interact with others, there are possibilities to obtain practical experience in almost every sector. Unfortunately, even though many of the necessary talents are transferable, you'll still be required to show that you have some specific skills if you want to be hired as a product manager without any prior experience in any industry.