I read somewhere that the most important thing that we do in life is to take a decision. This applies more when one chooses the career and educational institute.
If you want to study abroad, it is important to be clear about the city, the programme and the university that you pick. When I took my decision, I was clear that I wanted to do Master's in Commerce and wanted to study in a city where the language was not a challenge. Sydney was, thus, an easy choice and internationally ranked University of New South Wales (UNSW) offered a variety of courses to pick and choose.
UNSW offers students a great learning and living experience and a remarkable teaching atmosphere and method to dozens of cafes and restaurants offering international cuisine, banks, ATMs, a post office, a supermarket, a food cooperative, pharmacy, medical centre and dentist, two libraries, a fitness and aquatic centre, and sports fields and courts, and over 300 clubs and societies. It was like a city within a city.
The difference between a good university and a great university rests entirely on their approach towards education and research. At UNSW, the faculty ensures that the teaching and learning experience draws entirely from the outside world – the world, in other words, that students would need to become part of once they graduate. It is for this singular reason that UNSW graduates are real-world ready and thus, employable.
The embrace of cultural diversity is another unique attribute of UNSW. From a total student population of 56,000, almost 20,000 are international students drawn from over 100 countries. This had a huge and wonderful impact on me because earlier I never had the opportunity to interact with persons of my age group drawn from different parts of the world.
Look back and know that in the summer of 2016, studying at UNSW Sydney was the best decision I made!
As cities go, Sydney ranks among the great cities globally. There is so much to see and do in the city. On weekends, I would end up going for long walks with my friends, hang around in cafes or visit the museum or just soak in the beauty of the Opera House.
[spacer style="1″]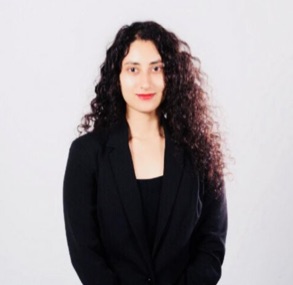 About the Author
Aayushi Pandey is an Alumnus of the Business School at UNSW, Sydney