Favorites iPhone App Review – Quick Launch List of Your Favorite Tasks
Since I've started using the smartphone few years back, the list of my contacts and regular communication numbers has grown tremendously. After Android & iPhone added support for contact sync with Facebook & other social media sites, this list keeps getting bigger without any control.
I was looking for something quick access interface for regular numbers & texts and I recently came across this app that gives much more than what I needed – Favorites – Quick Launch list of your favorite tasks.
So here is a through review of Favorites – Quick Launch iOS app that you can use on iPhone, iPod Touch & iPad!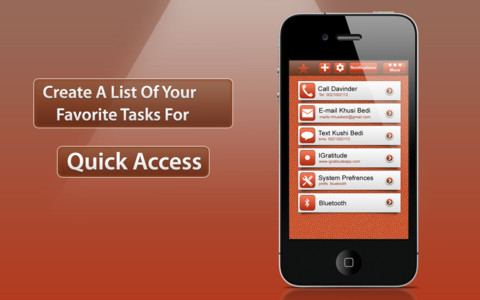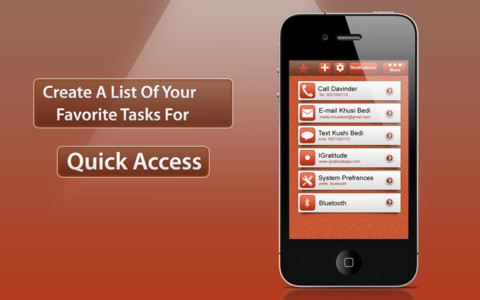 Favorites Quick Launch iPhone App Review
The concept of this app is simple and productive – You can save your time by creating a quick launch list of your favorite tasks including Speed dial, emails, SMS, Website Bookmarking and frequently used device settings.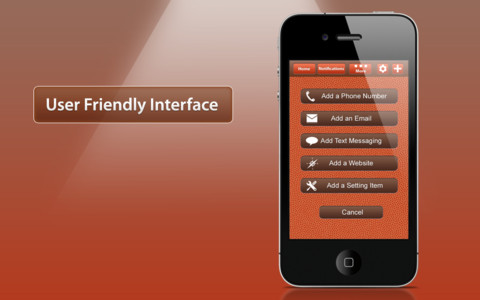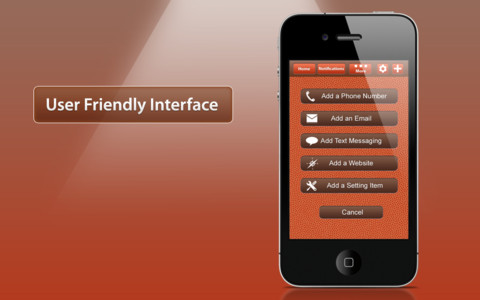 The interface is designed such as to serve the purpose of word – Quick!
Everything has quick access via dashboard and interface works very fluidly, I tried the app on iPod Touch, iPhone & iPad as well, which looks and performs fabulously well.
Favorites Quick Launch app does reduce your time taken in searching numbers and email IDs from the huge list every time and trust me you will love your iPhone more when you have this app.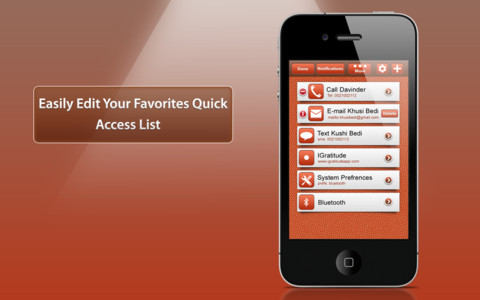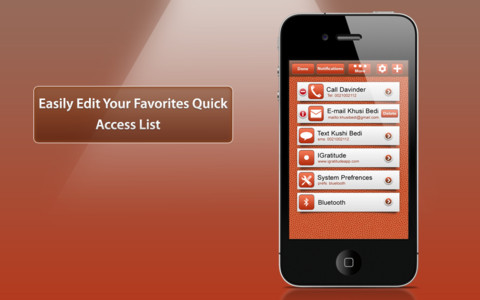 Detailed features list of this iOS app is as follows –
Add your favorite phone numbers to the quick launch list.
Add your favorite email addresses to the quick launch list.
Add your favorite phone numbers for text messaging to the quick launch list.
Add your favorite Websites to the quick launch list.
Add your frequently used device settings the quick launch list.
Add up to 4 items from the quick launch list to the notification center for quick reminders.
Continuing with the review this app not just quickly add new entries but editing them is also very quick and easy. Moreover you can add tasks and set reminders so, you will never need any other app for remembering everything.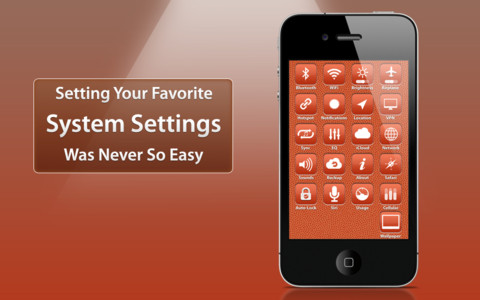 As you can see in above screenshot, the app has also added the quick launch buttons for all the settings option you have for your iOS devices. This makes stuff better because I know it takes me literally 5 taps to turn ON/OFF my WiFi every time. So shortcuts to settings works much faster for many regular tasks on your iPhone.
Last and very important thing I would like to highlight about this app is its available for Free of cost! Amazing isn't it? That is why I have recommending this app to everyone to try at least once and you will definitely love the experience in a productive way!
Cost : Free
Ratings – 5/5
Download Favorites – Quick Launch List of Your Favorite Tasks
Category Apple
Views

3286