Bored of playing same old 2D games that wont let you do anything different from swipe, swipe & swipe? – You need to get your hands on an upcoming epic adventure 3D game that will be available on app store from 22nd of August 2013. This game is from developers 'Game Scorpion' & is named as – Dungeon Wagon!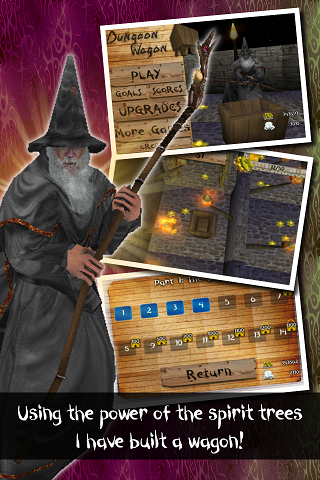 Dungeon Wagon iOS Game
While most of the developers are just focusing on creating their own version of Fruit Ninja or Temple Run, very few are working on epic gaming experience same as consoles to mobile gaming devices. Game Scorpions is knows for their apps on Android & iOS marketplace, this one is claimed to be the most interesting big scale action game for iPhone & iPad.
The game is full of puzzles, enemy squads and engaging storyline that took advantage of 3d animation technology to make it look impressive. You are supposed to be a protector and get rid of evil enemies to get through the missions.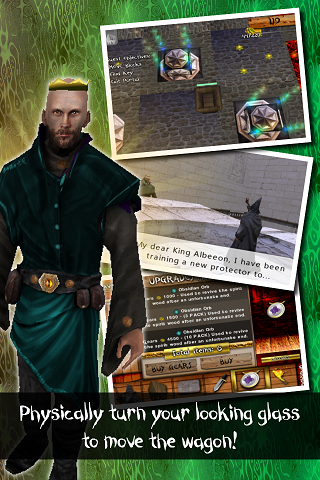 As this game is not about running and swiping, it has taken advantage of iPhone & iPad's accelerate technology, that helps players to navigate through the scenes. Motion controls are quite impressive in this game, and player must tap on-screen to fire the projectiles.
Game looks fabulous on retina display of iPhone as well as iPad, but some of the low poly 3d Characters looks powerless on iPad's mighty display, which is a challenge in 3D games on any platform. Overall the gameplay is quite enjoyable for all age groups. The visual effects are up to the mark and I hope most of the mobile gamers would love this game's epic scale than anything else. There are 14 levels any player can enjoy this game up to and has a very high replay value.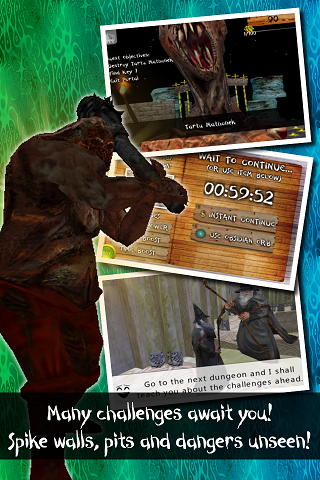 For its creative design, grand scale & engaging gameplay, I will recommend this game for those who are looking for an epic action adventure on their iPhone or iPad!
Limited Time Offer
The game will be officially available worldwide from 22nd August on iTunes store, and user can get a free copy just after launch using this link – Get The Dungeon Wagon Free or from the App Store. So mark your calendars to take the advantage of this offer.
Also, you can check out the Youtube Trailer here: http://www.youtube.com/watch?v=hJrxgZ25FGk
Cost: Free (For Limited Time After 22nd August)
Ratings: 4/5
Download Dungeon Wagon iOS Game