If you are tired of downloading separate apps for each season of the premier league, and need extensive past/present information about the team and players, Look no further than this Android app – Premier League Past & LIVE!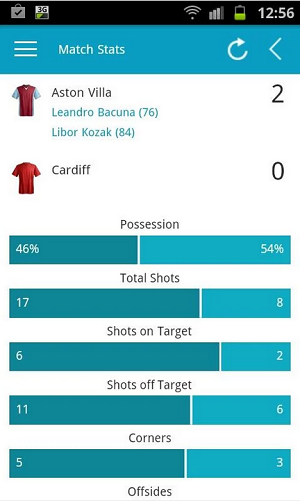 Premier League Past & LIVE Android App Review
As the name itself suggests, this app is everything about Premier League, and made for hardcore fans of the game. It gives all the live stats of games, fixtures, and historic data all at one place for smartphone users.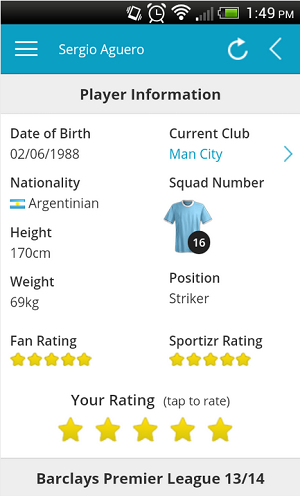 The live game features includes every aspect of the game at its finest details. Like – Live League Table, Live matches, Live scores: player names & minute goal scored, Live match stats: Possession, Total Shots, Shots on Target, Shots off Target, Corners, Offsides, Fouls, Yellow Cards, Red Cards, Live commentary, Match line-ups.
Different fans follow different clubs, and so this app also have all historic information regarding each one of them like – Club Founded date, Kits, Stadium, Manager, their stats, matches, previous results, current season players & of course the Manager. This information will keep you updated with any changes happening in team, and important decisions taken.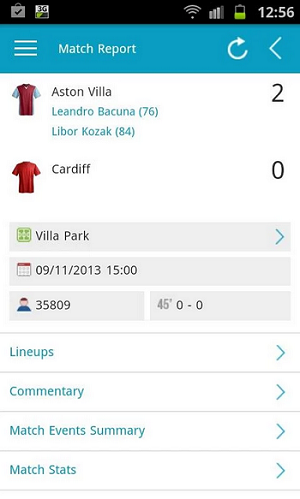 Various details about the each players includes – nationality, position, height, weight squad number and stats are also available as appearances, goals, assists, yellow cards & red cards.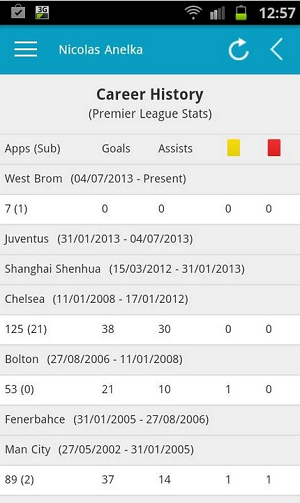 User can also search for players, clubs, managers & stadiums for current season. All these loads of information is available as an absolutely free app for Android devices. But, if you need more historic data from really long time, premium version covers a lot of important information like – past 20+ years of stats for over 4750 players, 9700 matches and 1.5 million match events & every club & manager from the Premier League. You can avail these details for just £2 per month, or £20 per year.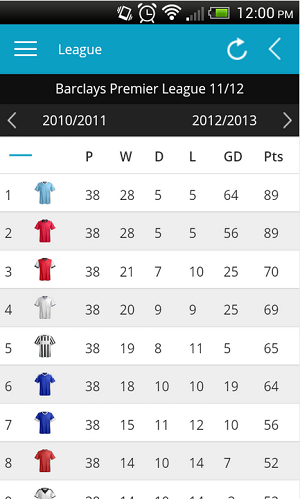 The user interface is intuitive and fresh to look at. The navigation is straight-forwards and does not confuse the user even on first time use. The app runs flawlessly on every Android smartphone and tablet we have tested, and worth your time. I will highly recommend this app for every Premier League fan out there!
Cost: Free
Ratings: 4.5/5
Download Premier League Past & LIVE!