Have you recently installed Outlook email app and not getting notifications on the android app? or your emails are not syncing at all? Well, I have a solution for you. Even if you're a Microsoft Office 365 business email user or simple outlook.com user, the following steps will solve your problem.
How to Get Notifications on Outlook for Android (Office 365 or Emails)
So we faced this issue in our on organization email that we recently shifted to Office 365 Emails from GSuite.
With over 50 users with the mix of Android and iOS users, every iPhone user could sync the emails properly and also got native and lock-screen notifications. On the other hand, only 5% of users on Android were getting emails synced as well as the notifications.
So the majority of Android phone users who have Outlook for a Mobile app installed, could not either get email notifications or even sync the email until they open the app and refresh the app screen. So we solved it in a crude way, but I would let you go through all the simple stuff that most users suggested on official Microsoft office 365 forum here. And then you can try this forced method to get the things done.
Solution 1
Uninstall and re-install the application from the Play store and log in with your Office 365 credentials again.
This solution did not work for me even on a single Android smartphone.
Solution 2
1. Open the Outlook for Mail App > Click on Menu on Top Left Corner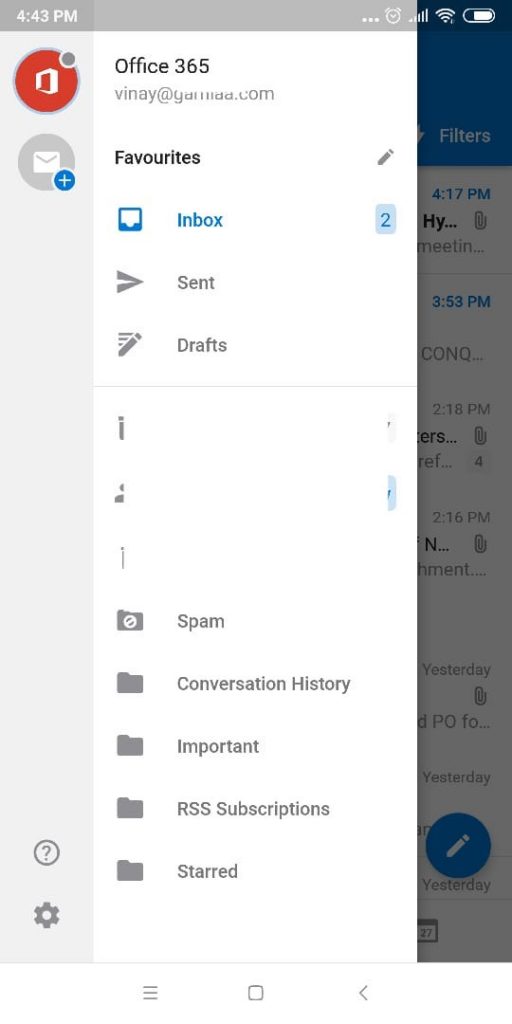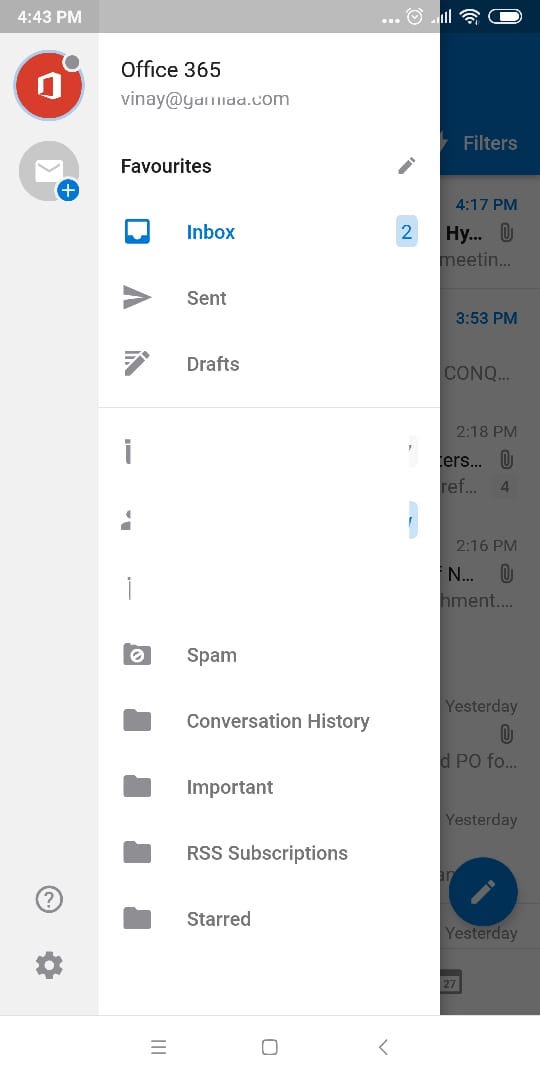 2. Click on the name of your respective Outlook.com or Office365 business email account you have the issue with.
3. Click on Reset Account. (NOTE: This will erase your emails from the mobile device. Nothing to worry, as everything will sync back once you login into the app).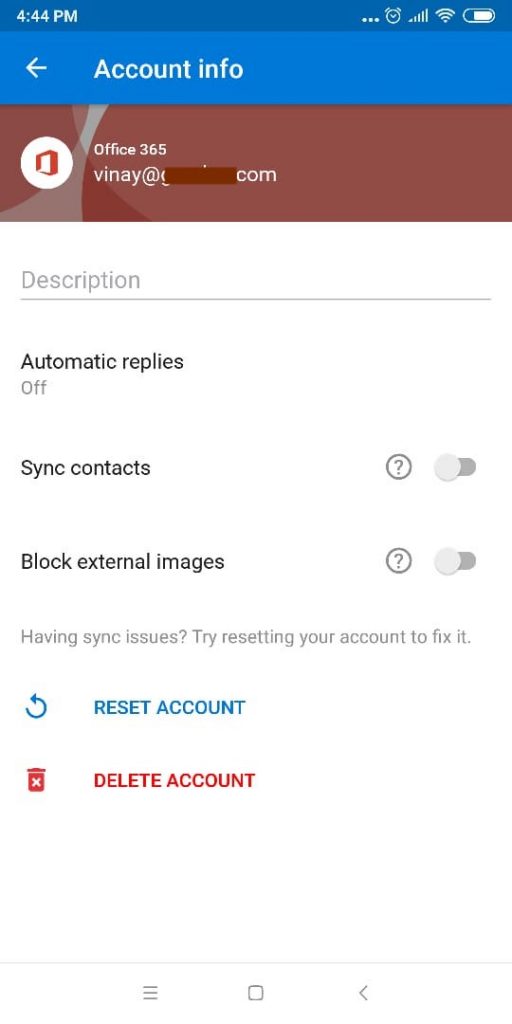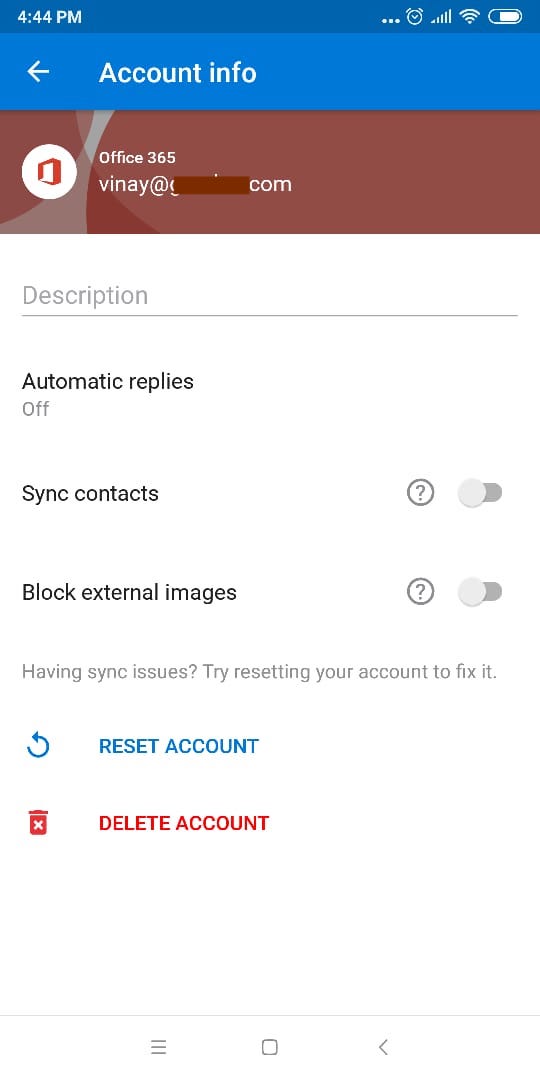 4. Once reset, open Outlook Mail App again, and Login.
5. This should solve your problem, but it did not work with any of the devices we have either. And we were still facing the outlook notification not working issue on Android devices.
Solution 3
Another way is to go to Settings again from the Menu > Click on Notifications and Select All Mails instead of 'Focussed emails'.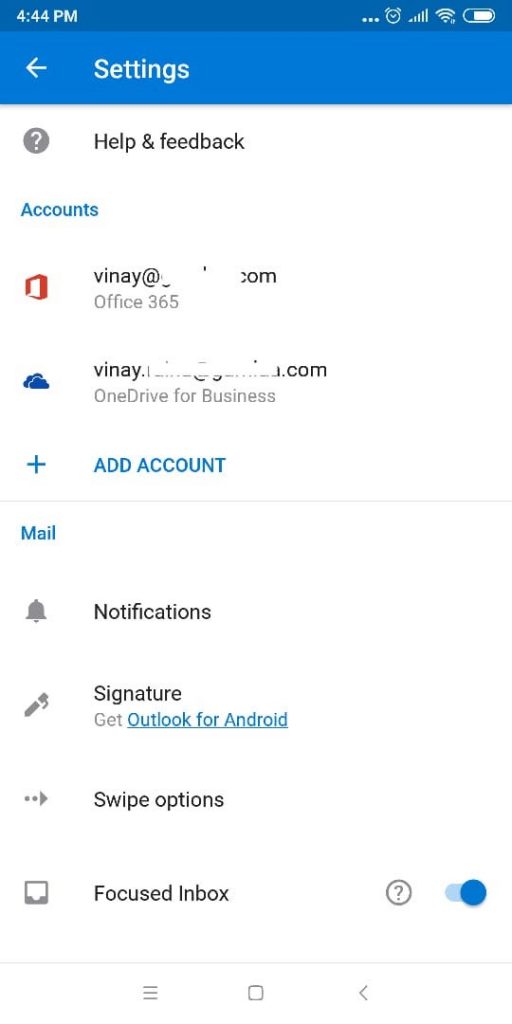 This one also did not work for me either, as my Android devices were not getting any notifications from focussed emails.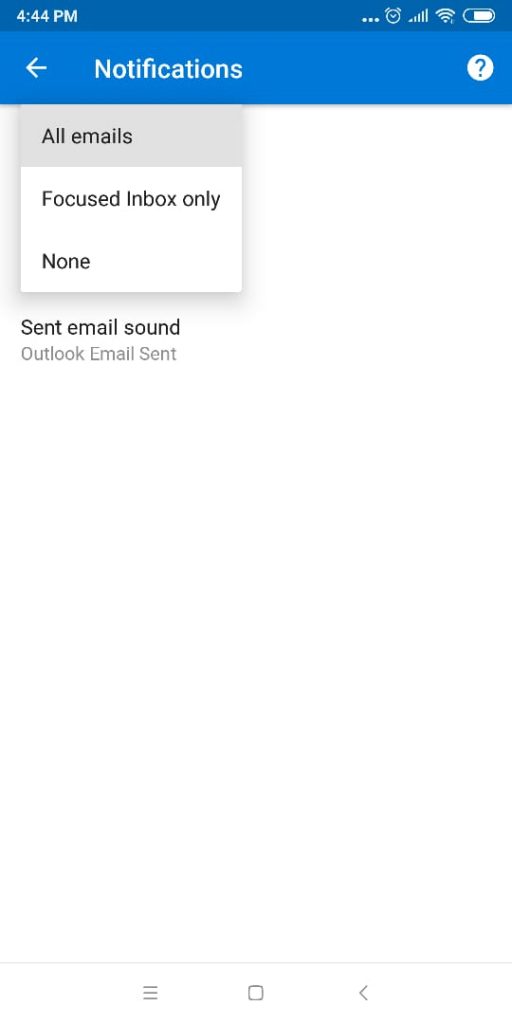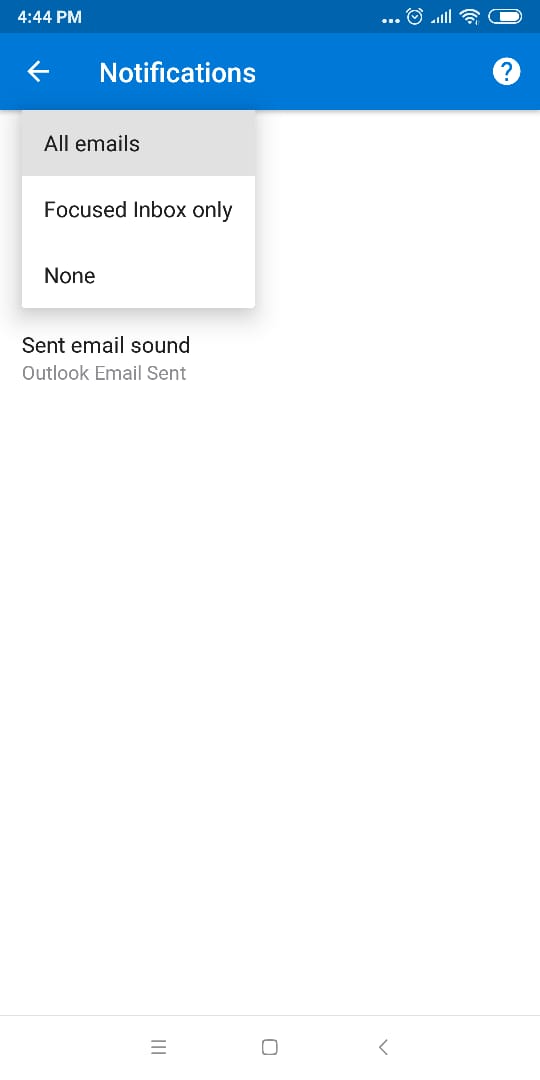 Solution 4: The one that worked for me!
Forget about Outlook App Reinstalling and Resetting.
1. Just to go to your settings for Android Phone.
2. Search for Apps & Notifications or Application manager inside settings that shows all the installed apps.
3. Find the Outlook mail app from the list of applications.
4. Some phones will have this option available on the first screen some android smartphone UIs might have it inside storage settings.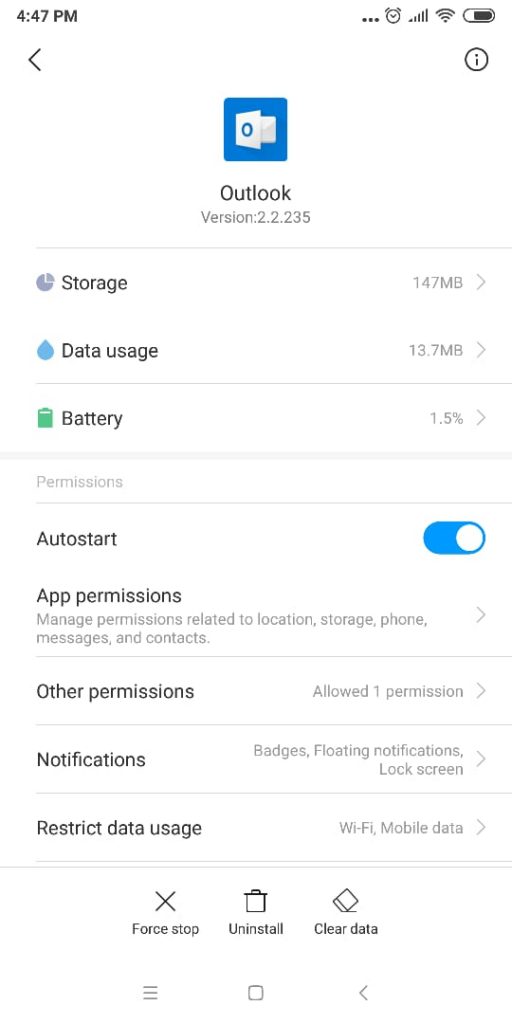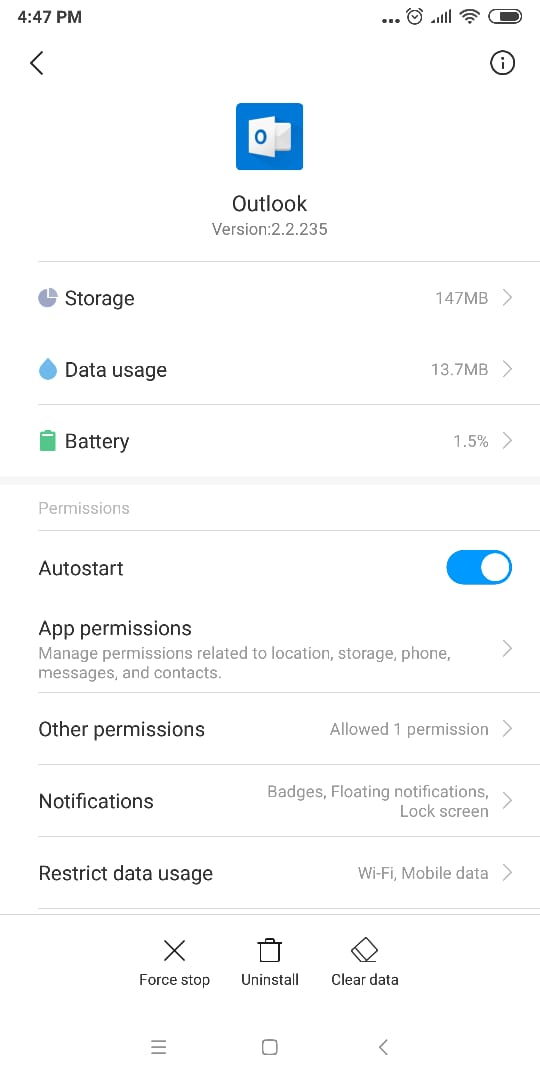 4. All you have to do here is Clear Cache and Clear Data. Note that this will again erase all of the email accounts you've logged inside the app. It will restore all your emails once you log in.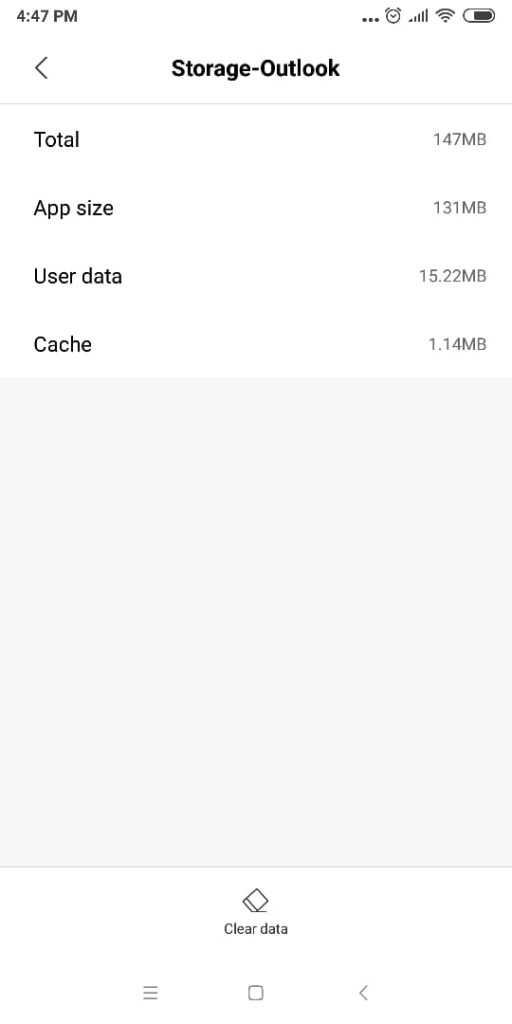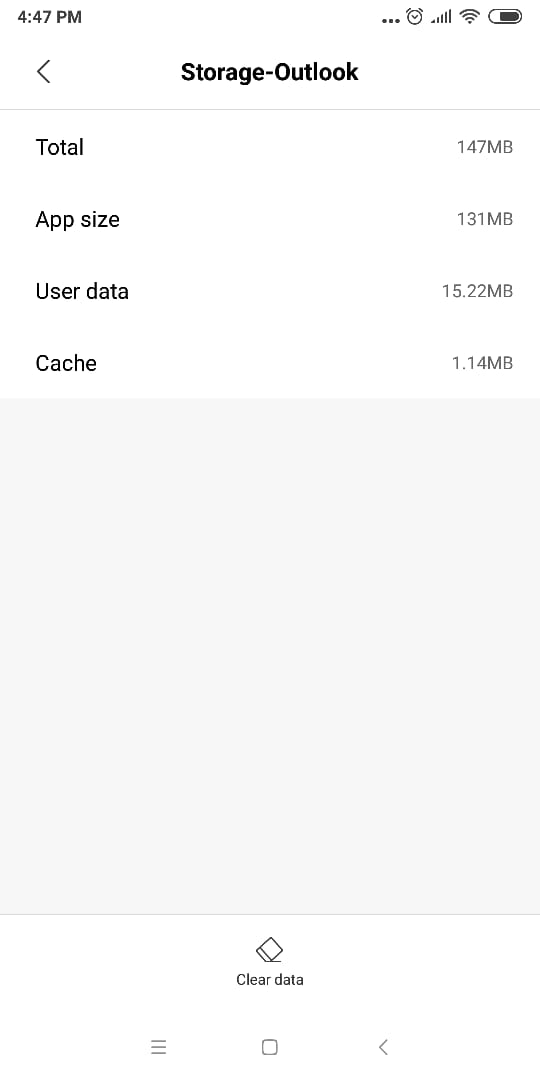 After clearing data and cache for my Outlook Email or Outlook for Mobile app on Android, I was finally able to see notifications on the home screen as well as lock screen.