The Internet of Things (IoT) and big data are emerging technologies that are affecting the future of modern buildings. These technologies have changed how today's buildings are designed, built, and operated. In fact, smart buildings are already here and will help shape the future of the building industry.
Projected Growth of Modern Smart Buildings
Over 80% of new constructions seem to incorporate at least one type of IoT or other smart building technologies according to the "Research and Markets" report. In fact, the commercial smart building market is predicted to grow tenfold within the next couple of years and reach $51 billion globally by 2023-24.
The U.S. will acquire more than 36% of the IoT smart building market share by the year 2023 and lead the movement. In fact, in all the developed economies of the world, around 90% of commercial building projects will integrate smart building solutions into existing buildings and contribute to the rapid industry growth in the process.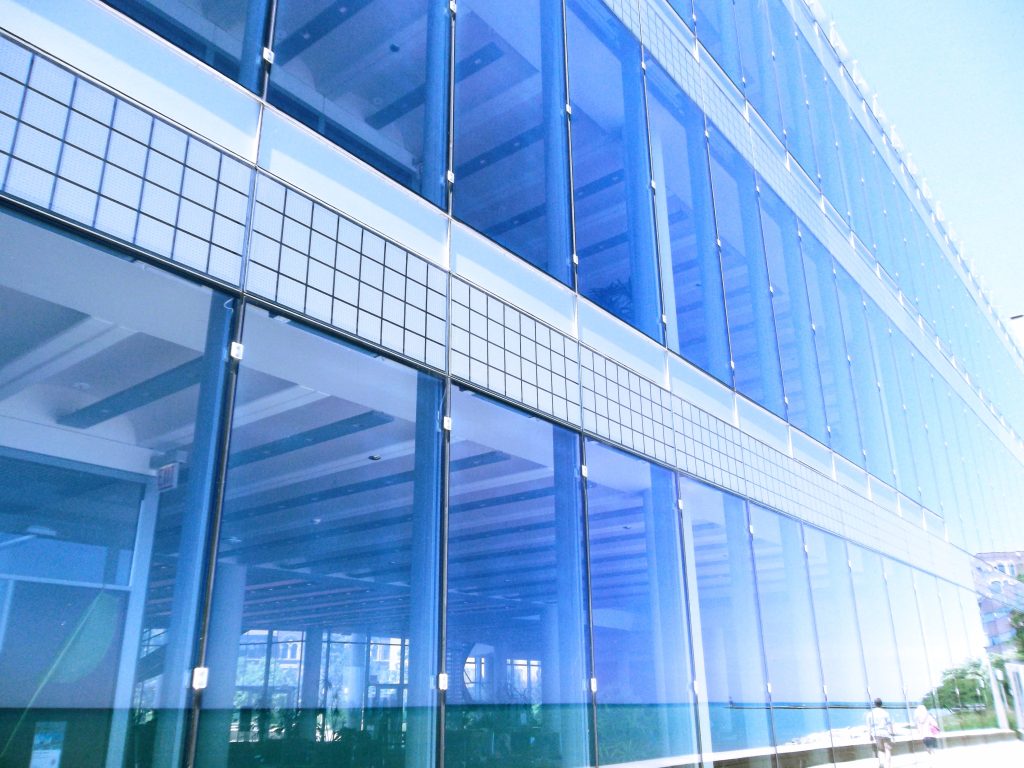 Trends Driving Smart Buildings
Building use is evolving with modern occupants wanting more from their space. Here are some of the factors that are driving the growth of smart buildings:
Tenant demands for new technology – Current businesses are catering to the needs of tech-savvy workers who expect their workspaces to have the latest technological features. A recent Dell and Intel study showed that over 44% of office staff worldwide think that their office spaces are outdated and not smart enough. Younger employees are even quitting their jobs since the office isn't smart enough. The features that should be included in a smart office may vary. But some of the most important features include connectivity between all systems, predictive analytics that predict system failures, occupant-based control, and more. However, modern workers expect some type of intelligent system in their workplaces.
Tools that improve space utilization in buildings – The square footage per occupant in modern business offices has been on the decline. New technologies are used to collect data to know which spaces are occupied throughout the day, when is the highest demand for such spaces, and who occupies them more frequently during the day. This data plays an important role in letting the office management know how they could use the office space more efficiently to accommodate more staff into the workspace without compromising comfort. For example, a smart office with IoT technology can be designed to generate a report on how often a conference room is used in the office. The report can also provide data on when the conference room is available and how much energy is being used by it. This information is important to let the staff know which coworking spaces are available right now.
Collaborative workspaces – Outdated office designs cram as many desks as possible into the office space. But the latest smart building designs will help prioritize open space for better innovation, collaboration, and knowledge sharing. The current workforce is more mobile and includes more temporary and remote workers who will need meeting spaces on an ad-hoc basis.
Digital twin technology – This is the latest technology that allows offices to designed digital versions of physical assets including 3D visualizations of smart offices. It helps the management to make correct decisions about energy usage, space allocation, building management, and more. Digital twin technology has helped businesses to invest in smart technological devices and smart office plans to allow them to manage the resources and building systems easily in a visual interface.
Use Cases for Smart Buildings
The potential for smart technology is quite strong for warehouses, offices, hotels, and retail spaces more than in other industries.
Warehouses
Warehouse managers can easily scale and improve the efficiency of their operation thanks to connected systems and devices. The latest smart warehouse takes advantage of IoT technology to streamline inventory management and increase productivity in the process. Smart technology helps improve the entire operation across the supply chain. It also automates routine tasks in order to optimize the workforce and fulfill orders much faster. The benefits are better customer service, greater warehouse conditions, better logistics, and greater visibility to manage inventory.\
Offices
Businesses leverage new technology to create smart offices that include sensors, networked platforms, IoT technology, software, and more. The benefits are improved workplace efficiency, productivity, security, energy efficiency, and more.
Hospitality
The competition in the industry has driven modern hotel owners to invest in smart technology. These technologies help deliver a more comfortable, individualized guest experience. Even though most commercial buildings are renovated every 20-30 years, hotels are usually renovated every 10 years. This is the best time for hotels to accommodate smart technologies to increase room security and customize the room climate via mobile apps to suit the needs of modern guests. Hotels will spend more than $500 million on smart technologies and spend $2.2 billion to refurbish guest rooms this year.
Retail
With retailers focusing on e-commerce from brick-and-mortar stores, they should adopt new ways of looking at retail spaces. Smart technology will offer retail spaces a competitive advantage when battling for consumer attention. For instance, an indoor map app gives the potential client direct navigation to a product and enhances his/her shopping experience.
Getting Started With Smart Buildings
Buildings are impacted by the wave of digital technology. In fact, smart buildings are revolutionizing commercial real estate spaces thanks to IoT and other smart technologies.