Getting inexpensive tech education is becoming a priority and this has led to the popularity of coding bootcamps. They cover almost every field in the IT sector and focus on areas like web development, programming, UI/UX, mobile app development, cybersecurity and many more.
But many people have been wondering about the credibility of these bootcamps and their claim to provide a shortcut to a career in tech.
It is good to know that these training sessions are rigorous and equip one with the right practical skills required to bag a good IT job. Let us give you some more details.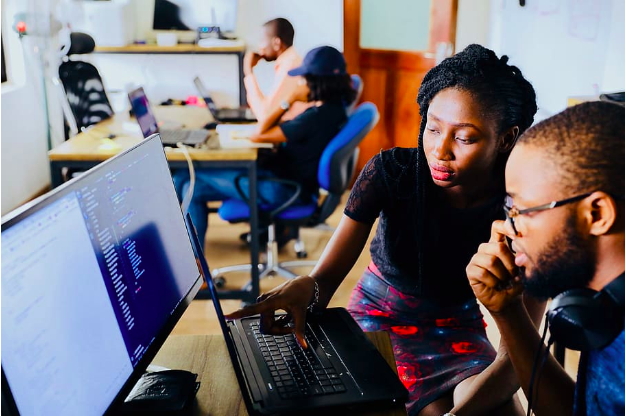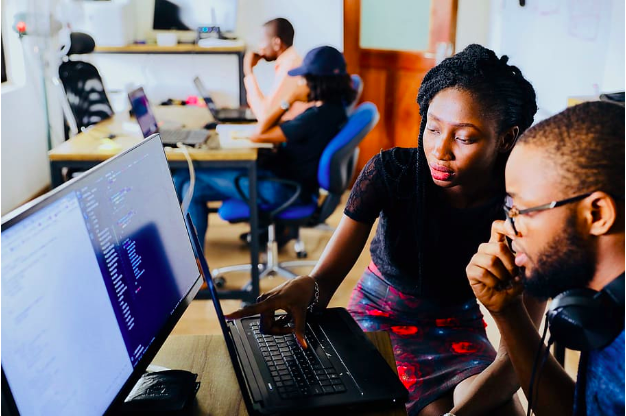 What Is A Coding Bootcamp?
In simple words, a coding bootcamp trains students in the different fields of information technology. The main goal is to speed up your journey to the information technology industry.
A coding bootcamp is usually a short program, about three to twenty weeks long. But it is highly concentrated and intensive. 
The main purpose of this bootcamp is to equip students for the workplace without having to sit through a long three-year degree or longer.
If you want to be prepared for your dream IT job as soon as possible, coding bootcamps are your best bet!
What Do Coding Bootcamps Cover?
Coding bootcamps usually cover topics related to computer applications, information technology and coding languages.
They cover focused areas like,
Web Development

– Bootcamps which focus on web development teach you about common

programming

languages like CSS, Python and JavaScript. Apart from this, you will also learn web hosting, back-end development and client-side programming.
Software Engineering –

You will learn about core topics like Back End Development, Full Stack Development and Front End Development.
Cyber Security –

Many people don't know that this topic is covered by bootcamps. After completing the training you can work as a cyber security analyst, performance manager, cybersecurity consultant and security engineer.
UI/UX –

These bootcamps deal with concepts related to user interface and user experience. You can consider working in positions like a UI/UX designer, writer or researcher.
Programming Language Expert-

Maybe you just want to learn one programming language in detail. Fortunately, there are plenty of bootcamps that revolve around a specific programming language, be it Python or JavaScript.
Types Of Coding Bootcamps
Full-Time Bootcamps
If you like the idea of attending classes and studying every day, then this type of bootcamp is meant for you. As their name implies, full-time bootcamps are indeed 'full-time', meaning there are classes on all the weekdays.
They might even take classes on weekends.
These kinds of programs are ideal for people who are new to the field and want to learn everything in detail. 
They are also recommended for people who are not presently employed in a full-time job which takes up most of their time.
Part-Time Bootcamps
Do you have another major commitment in your life?
Part-time bootcamps are not as rigorous as full-time bootcamps. So if you are highly prone to burnout, this type of bootcamp will help you maintain a good balance between work and learning.
Their schedule can vary depending on the kind of program. You might have to work on alternate days, three times a week or only on the weekends.
Self-Paced Bootcamps
Do you want full control of your learning routine?
Thanks to self-paced bootcamps, you can now select the hours you want to train!
You can attend the recorded classes, do your tasks and finish tests at your own pace. There will be teachers to lead the way so you can consult them when you need help.
They are perfect for people who lead busy lives but want to learn about coding or other computer-related fields. 
It doesn't matter which type of bootcamp you choose but make sure you join one offered by a reputed company. 
For example, for learning Solidity you can choose RareSkill's Solidity bootcamp which covers all the advanced topics over a span of 22 weeks.
Advantages
Lower Costs
Coding bootcamps are significantly less expensive compared to college courses.
You don't have to drop a ton of money on a degree which might not even teach you anything worthwhile or valuable!
All you need are a few months or even less to learn about the specialization of your choice.
Say goodbye to education loans and debts!
Convenience
Want to study from a coffee shop? A library? Your friend's place?
Maybe you are the kind of person who prefers studying in different places.
Many people learn more effectively in an environment they get to choose for themselves.
These boot camps allow you to do exactly that!
There is no need to travel to any place and you will cut down on traveling expenses as well.
Flexibility
You get to be the master of your own learning routine.
This means you can challenge yourself with a full on, intense full time bootcamp or take it easy with a self-paced one.
You won't be overburdened with work.
Teaches Practical Skills
Who wants to be slaving away on a long education when you can finish it in a matter of months?
You will become a computer expert through development projects, coding challenges, problem solving, security testing and other projects.
There will also be experienced trainers to have your back!
Employment opportunities
Completing a coding bootcamp course will help you take advantage of several job opportunities.
Most bootcamps offer career counseling along with placement preparation. Your trainers will give you an insight into the jobs you can try for and update you on the developments of other ones.
They will also have contacts with other people in the industry which you can use to your advantage.
Short Duration
Not everyone is patient enough to sit through years of classes.
Some coding bootcamps are only a few weeks long but they don't compromise on the knowledge they provide you.
Conclusion
The right coding bootcamp can be a breakthrough for your career.  So make it a point to choose a coding bootcamp for the value and knowledge they provide you instead of choosing the cheapest option.