Even though our ISPs are offering us high bandwidth and nearly upgrading the capacity almost twice every year, the fixed usage policy restricts us from consuming high-quality videos. Especially when it comes to tutorials, How to and Do it yourself (DIY) type of content which we need to watch over and over again. Also, few friends of mine love to listen to some great songs produced by indie music creators and covers a lot of popular music albums. So I thought I should share a simple tool that lets you safely download music and videos from YouTube.
Download Music and Videos From Youtube
I've been using this tool for many years, and they have multiple collections of video editing and downloading tools, buts lets focus on their downloader application first.
First of all, let's install this Youtube Downloader tool called – Freemake Video Downloader.
To download the music or video from this tool is super easy. Just head over to your favorite song or a video on YouTube, and copy the URL from the address bar as follows.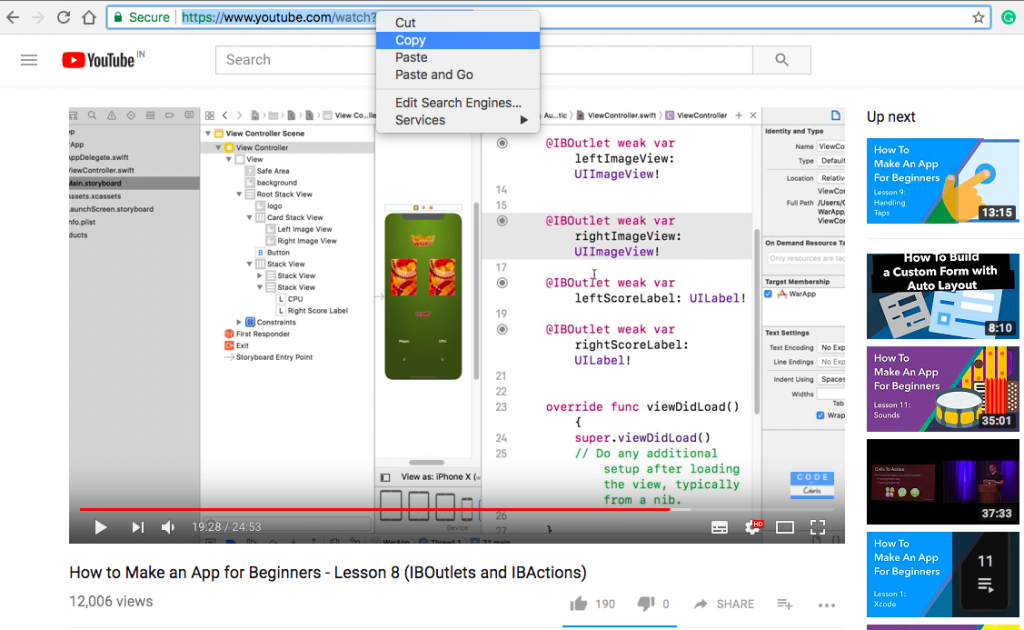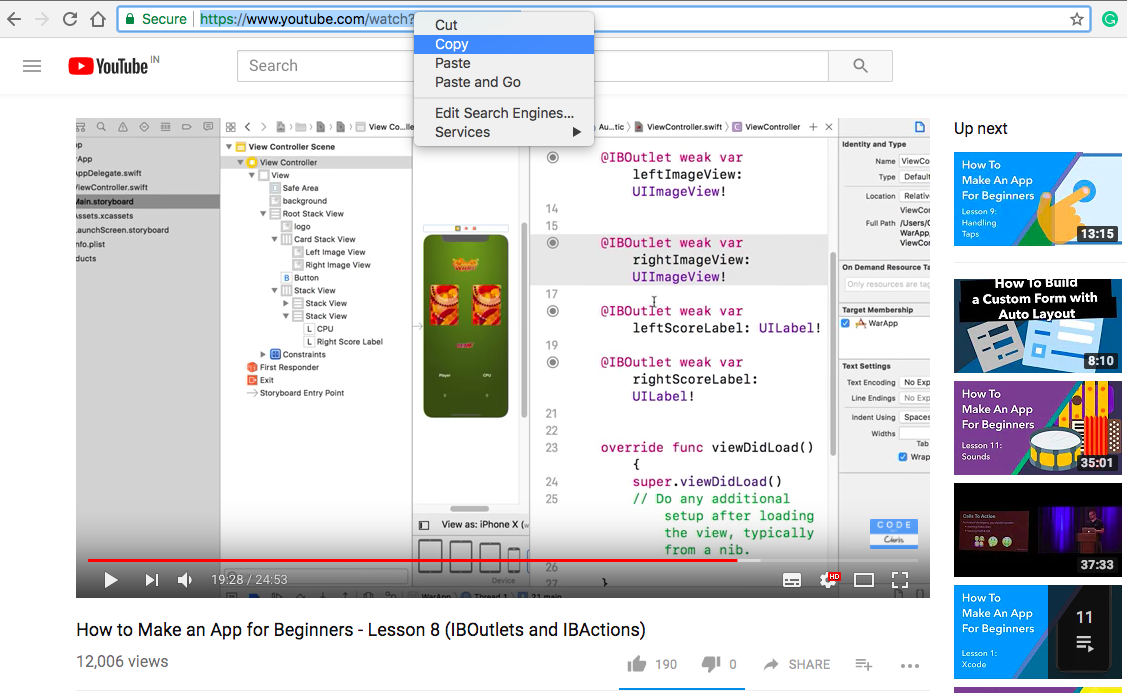 Then open the application and paste your favorite YouTube video link in the box.
You can select the quality of video from 360P to 1080P or even 4K resolution. If you're downloading videos to watch on smartphones, you can go for 360P or 480P. And for downloading videos for desktop I recommend 720P.
The choices depend on what your connection speed is, and as higher size, YouTube videos will take more time to download than lower size ones. For downloading music, you can select the HQ setting for better music quality.
If you have a playlist to download, Freemake also makes it easier to download the complete list of videos, and you have to paste the link of the Youtube playlist, to get options related to playlist downloading.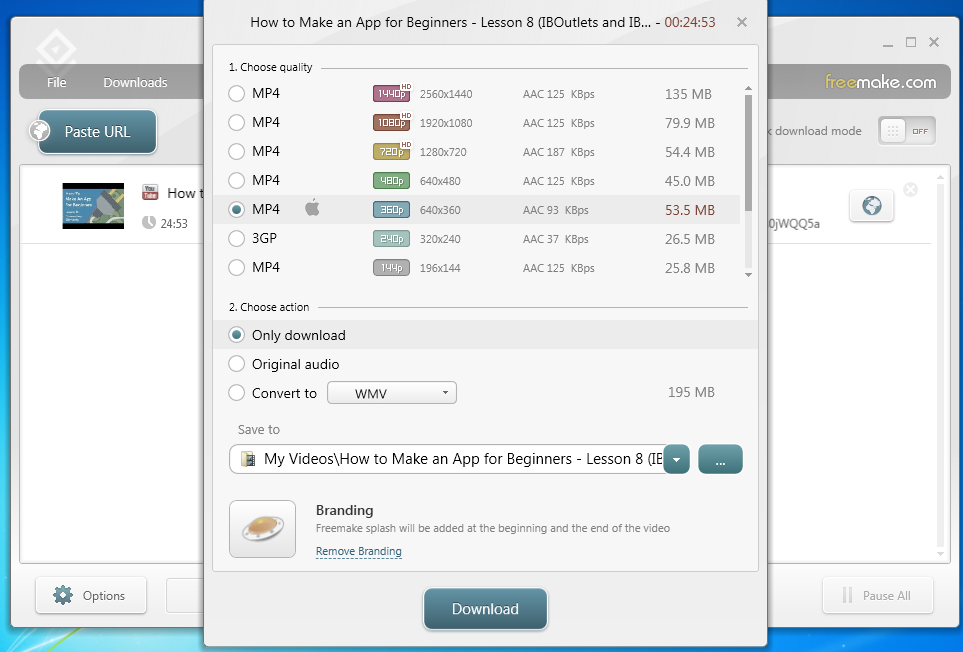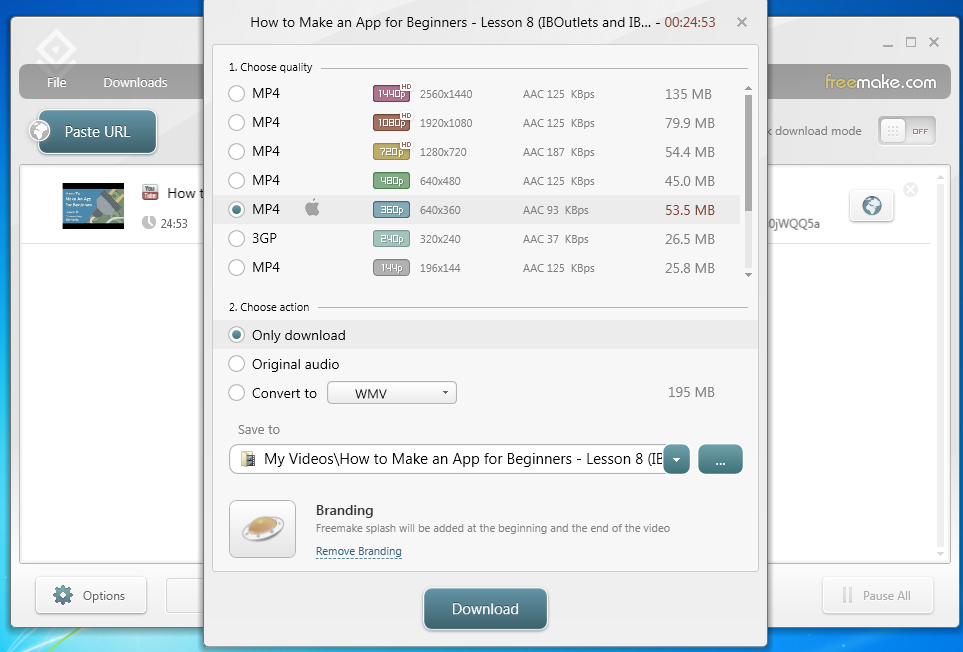 Going a step ahead of any other tool I am aware of, Freemake video downloader tool lets you passively download loads of videos in the background by offering speed limitations. You can partially dedicate some bandwidth for downloads and keep doing any other work without interruptions. You can even pause and resume most of the videos on Freemake, while your PC is awake.
This free video downloading utility lets you download the content to cloud services like Dropbox or Google Drive directly, so you can refer the content in the future. Just keep in mind that YouTube does not allow you to misuse the videos for republishing or even for downloading for that matter.
So there you go, a simple and handy tool, one that I have stayed in the market with regular updates and making our life easy when it comes to downloading music and videos.