To keep your computer safe and to maintain excellent system performance, you need to find a powerful cleaner program. Nowadays, it is not a problem at all to install a portable, lightweight, and secure cleaner free of charge. Such programs clean your PC of junk files, system files, unused entries from web browsers, and other unnecessary third-party software. Below, you will see the best portable cleaner software to keep your PC fit.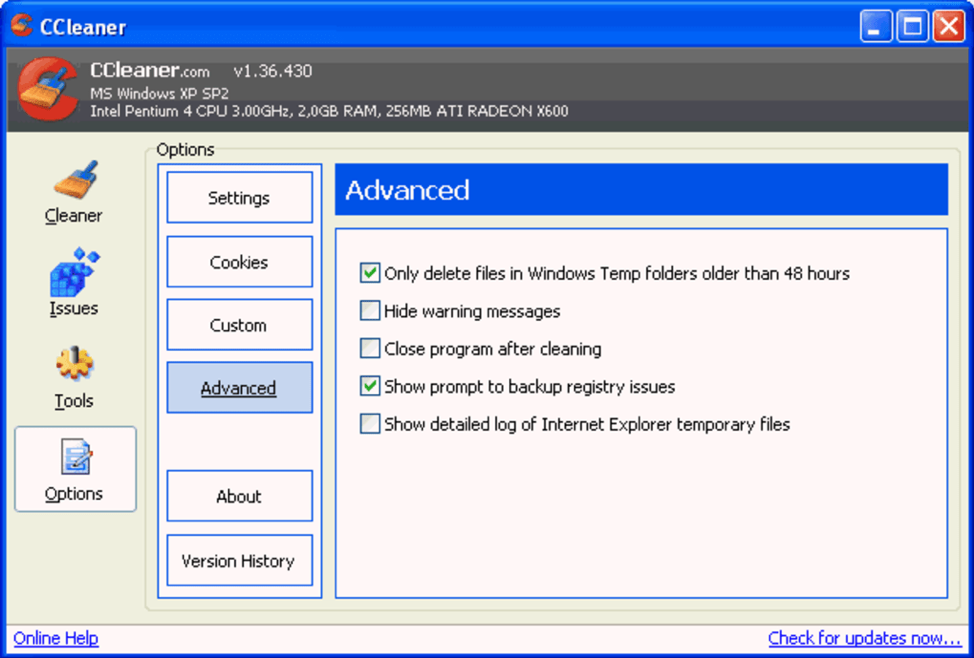 If you need to clean the registry of available entries, CCleaner Portable version is the best option for you. It is a lightweight program, which can safely delete the traces left behind by visiting third-party applications and websites. deals with a sensitive and essential segment involved in your PC maintenance – secure cleaning. By using this software, you will make an in-depth scan and analysis of all areas of the PC system. All unused/invalid entries will be removed because they clog your Windows registry and do not let it rn at its best. CCleaner Portable can be carried around on a removable drive. You can run this cleaner version on any computer. No footprint in the Windows registry will be left. CCleaner has a clean and intuitive user interface, which is divided into four core areas: Cleaner, Registry, Options, and Tools.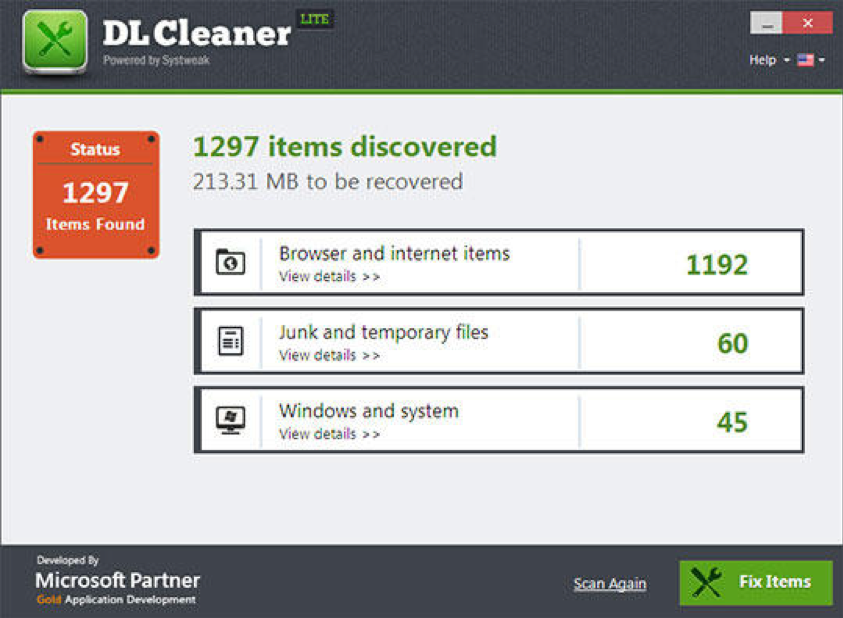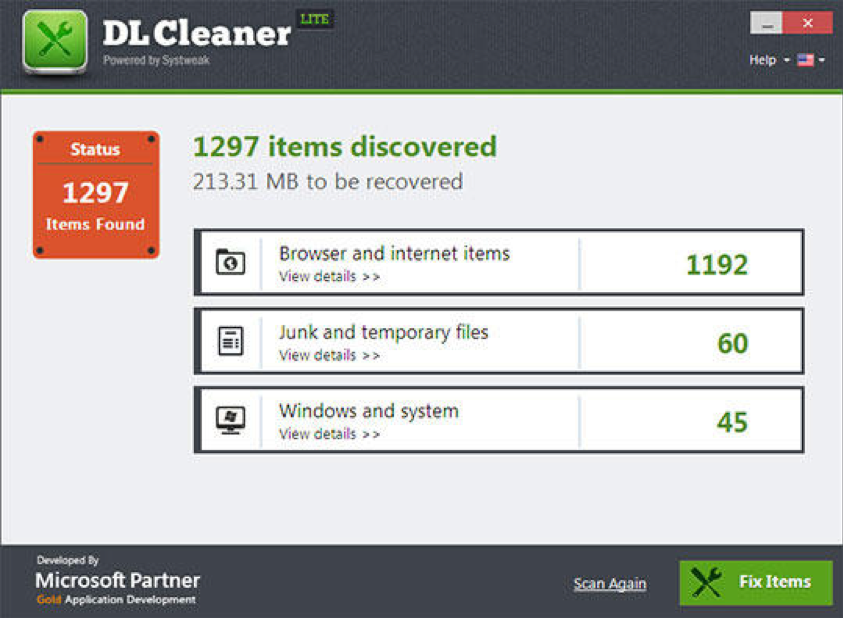 Use DL Cleaner Lite, which is one of the most straightforward and secure tools for your PC fast work and professional maintenance. This cleaner program can keep your computer clean, quick, and healthy. You will get rid of all the junk files, internet browsing history, temporary files, and cookies. All these items are stored in the waste valuable hard disk space and result, make your computer work very slow. Choose DL Cleaner LITE software if you want to maintain proper system performance. It will help you clean internet activities, the history of apps, info of accessed files, URL history, internet history, etc. It is time to free up valuable hard disk space.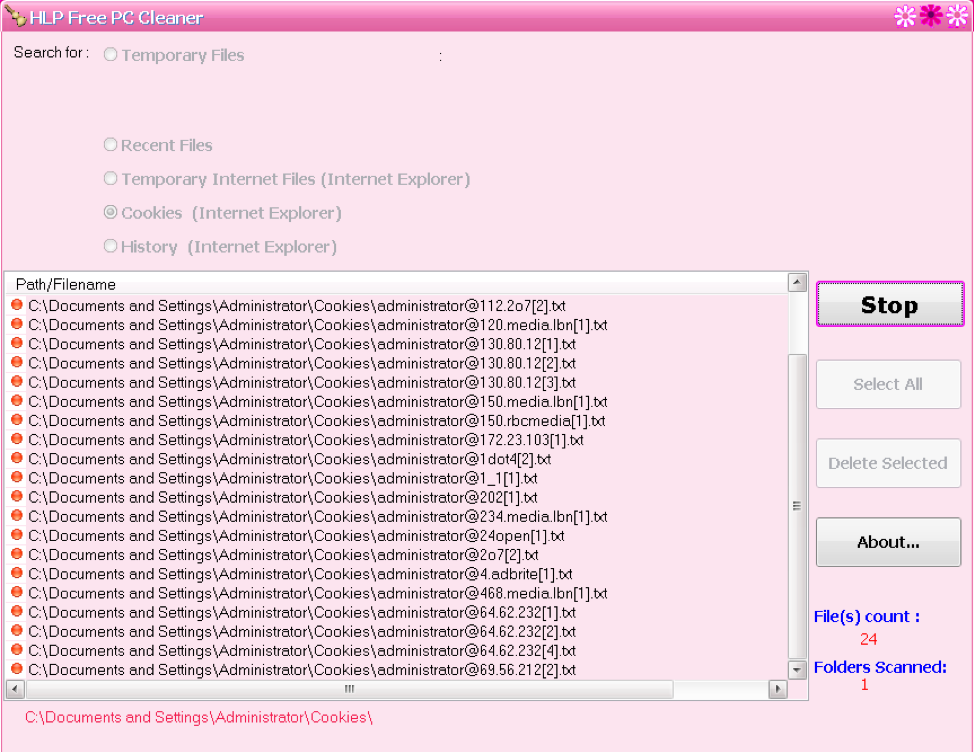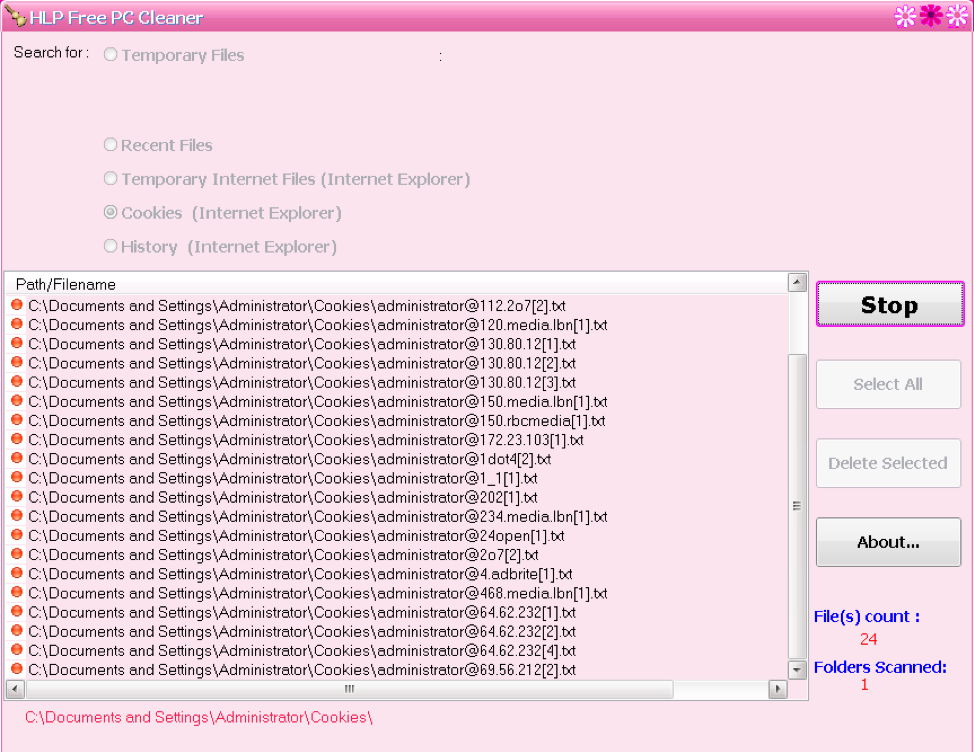 HLP Free PC Cleaner does not have advanced extras, but this tool is fast and highly effective in locating and removing junk files. The user interface is easy to understand and maintain. You can choose its design. You will have radio buttons, which you can use to select the needed files. All disk drivers are listed in the drop-down menu. You can choose which ones should be included in the scan. There is another menu, which shows you a list of file extensions. You can add them in the cleanup file. Unfortunately, the program does not offer a Help file, but most probably, you will not need it because it is intuitive. The process of scanning temporary files and file extensions is quite enormous, but HLP Free PC Cleaner does it very fast, especially if you press the Select All button to delete all items in less than a minute.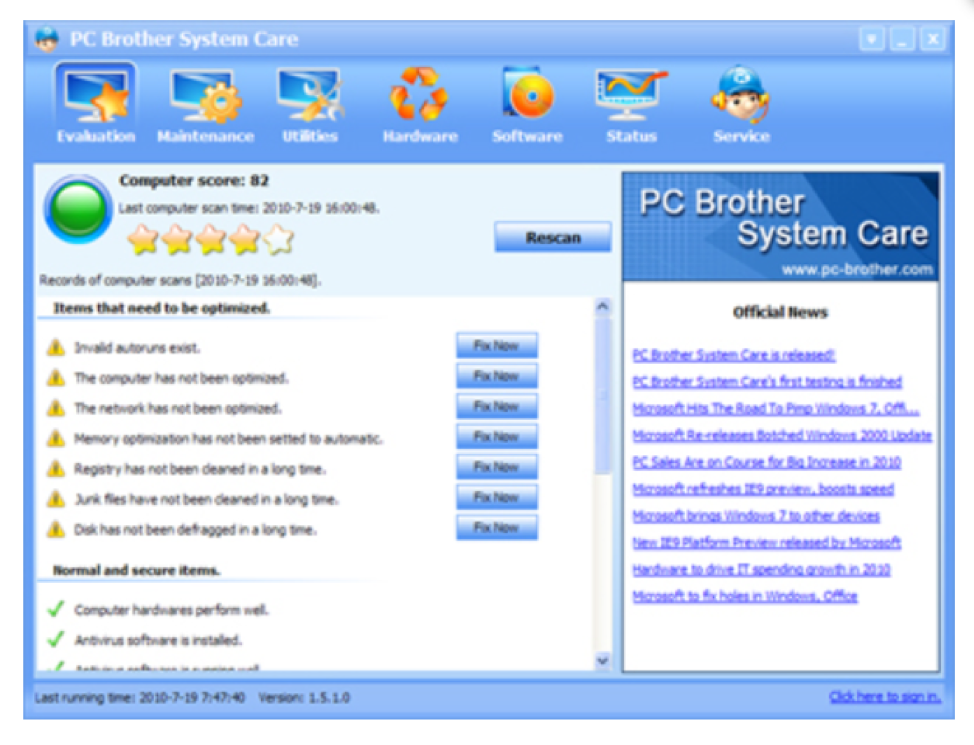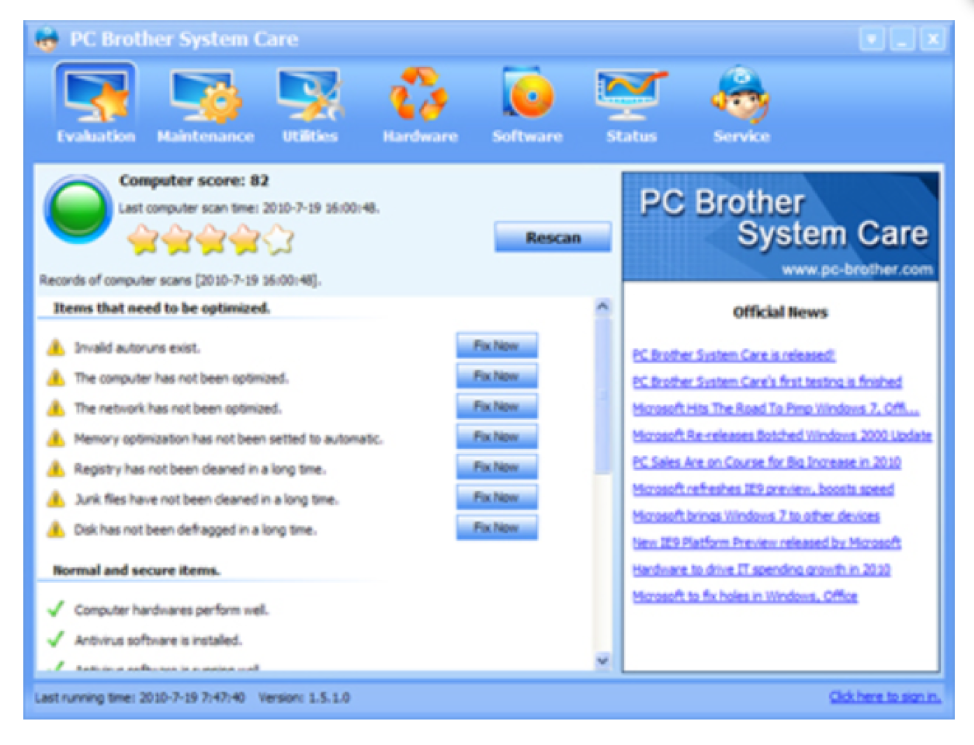 PC Brother Disk Cleaner is an absolutely free and powerful program, which is designed to help you clean temporary files. You can quickly clean your hard disk and make your PC work much faster. PC Brother Disk Cleaner is a small and handy tool you will use on a daily basis. This is the way to prevent hard disk failures and unwanted slow-downs of the system. You will have to press several buttons in order to defragment disk and delete junk files. You can set the program to clean up your system at specified intervals. Your computer deserves to be boosted.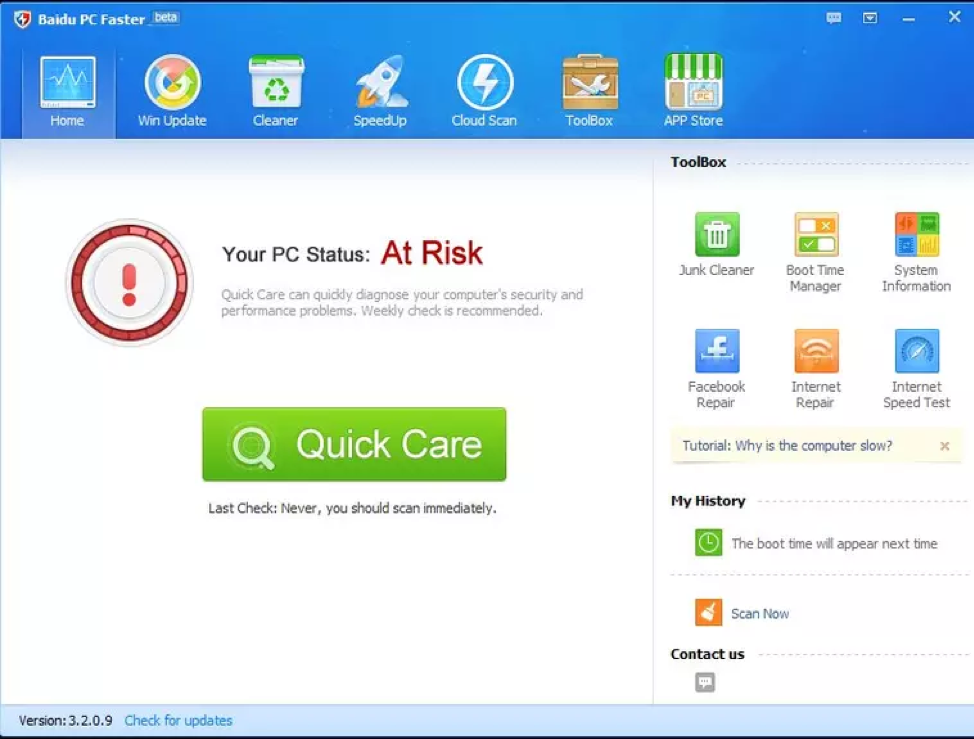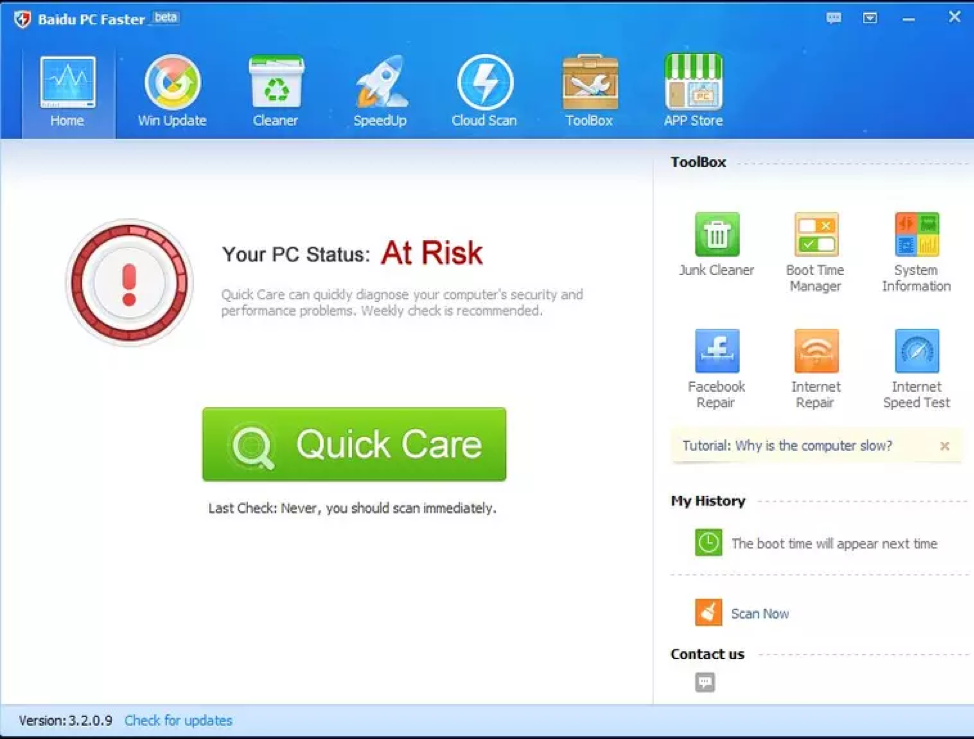 If your system is full of unnecessary programs, large junk files, you need Baidu PC Faster. It will scan your computer deeply to find precisely what slows down the performance. The tool can optimize all areas individually. You will like its attractive user interface and available features, such as the FasterNow desktop widget, Wi-Fi Hotspot, Game Faster accelerator, and many others.
Conclusion
All mentioned portable cleaner programs have been tested by millions of users all around the world. People use such tools regularly to compromise their computers. If you want to keep your computer as long as possible in good shape, such programs should be in your library. Make your choice, and your PC will be thankful for that!