Organizational efficiency has become one of the primary objectives of corporations. The scarcity of resources, fierce competition, and fast-paced business markets require companies to adapt to the latest trends to stay alive in the game. Therefore, organizations regularly employ methods and technologies to improve corporate functionality.
One such example is the usage of board portal software for corporate boards. Board portals or board management software have revolutionized online board meeting practices and access to sensitive board data; both play an effective role in effective decision-making. What's more, the board portal market is growing by leaps and bounds, and according to a study, it is expected to be a $9 billion industry by 2026.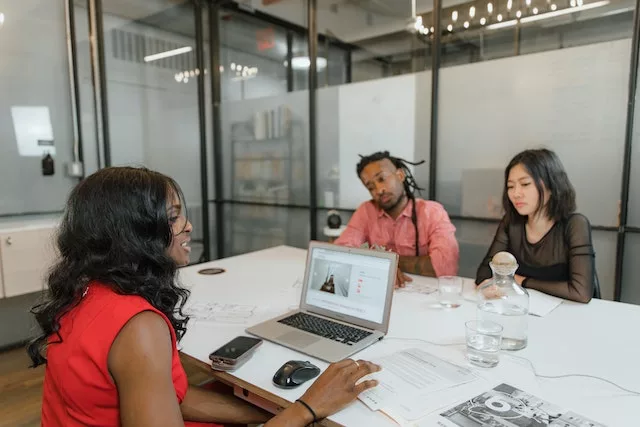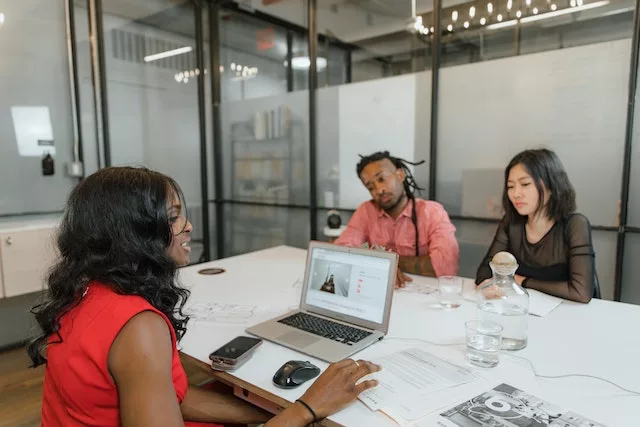 Here is an introduction to board portal software and how it assists in successful business operations.
What is board portal software?
Board portal or virtual boardroom software is a paperless meeting solution that allows corporate boards to store, share, and remotely access board data and ensures safer and faster communication.
It is important to note that board portals are not ordinary meeting software. They are secure board management solutions that offer a wide range of features.
For example, secure board portals are hosted by certified boardroom vendors. These vendors are authorized by regional and global regulatory authorities like FINRA, HIPAA, SOC, GDPR, ISO, etc. Notable boardroom vendors include Nasdaq, Govenda, BoardPro, Azeus, and iDeals Board.
Benefits of using board portal software
Boardroom software addresses multiple issues at the same time. Here are the top benefits of boardrooms.
Enhanced security
It goes without saying that data security is the most crucial aspect of the modern-day corporate world. A data breach can be hazardous in many ways, such as data loss, lawsuits, financial troubles, penalties, etc.
Virtual boardroom software provides maximum security to your sensitive board documents. Apart from platform security, boardroom management can also control how users share, access, view, or use board data.
For instance, any boardroom user can be restricted from accessing, sharing, editing, downloading, annotating, or printing a file. The digital watermark feature tracks all the changes made in the file and prevents copyright issues. Other security features include document access revoke, remote device shredding, and fence view.
Pro-tip: Always check the boardroom software for mandatory certifications in your state or country. For example, any data management solution in the brokerage and financial industry in the USA must be FINRA-certified.
Better governance and decision-making
Virtual boardrooms play a massive role in effective board governance. Board members have immediate access to important corporate documents like financial statements, periodic reports, policy manuals, etc. They can also arrange immediate meetings and brainstorming sessions. These elements contribute to better and more informed decision-making.
Also, board management can track users' activities and analyze their performance. Every board member can also run a self-analysis by tracking their performance, thus removing inefficiencies.
Cost-effectiveness
Lastly but most importantly, boardroom software is a cost-effective solution. First, it minimizes the need for paper documentation or even eliminates it for board members. Second, it reduces the need for physical meetings, which have expenses of their own.
What is a board portal used for?
Board management software is a multi-dimensional solution that companies can use for different purposes. Here are common use cases of boardroom software.
Board meetings and communication
The first and most important use case of boardrooms is that they completely streamline meetings and the communication process. Directors and other board members can keep their communication central and fully secure. What's more, they can immediately access board documents such as reports, minutes, and meeting agendas for meeting preparation.
Virtual boardrooms usually have a full set of online meeting features. That may include meeting minutes and agenda builder, notes builder, audio/video calling tools, electronic signatures, task manager, and voting tools. In addition to that, board software allows one-to-one or group communication through secure messaging tools.
Project or deal management
Boardroom technology is a tailor-made solution for external corporate dealings. That said, companies can use this platform to collaborate with external parties in case of joint operations or financial transactions. Board software can be used for mergers, acquisitions, divestitures, asset trading, joint ventures, and corporate partnerships.
Boardrooms give companies the luxury of communicating and sharing data in one place. What's more, the audit log feature in board software gives a clear view of the activities performed in the boardroom, keeping everything transparent.
Document management
Not many board management solutions provide everything in one place, but board portals do. In addition to a wide range of meeting management features, board software boasts every modern-day tool for document management.
Users can create live document links and track or record all the changes made in the document. Document version control feature makes sure users get the latest version of documents. Shareholders, investors, legal advisors, board members, and other concerned personnel can access board documents from anywhere, anytime.
Final words
Board portal software minimizes operational efficiencies in board management. It streamlines board meetings, document management, and inter and intra-board communication. Most importantly, it is highly secure and cost-efficient.