Western Digital is the world famous HDD manufacturing company and Apple is the sole owner of MAC. WD is now out with a new series of Hard Disk Drives specially designed for MAC PC's. My Book Studio for MAC are the external storage hard drive for MAC PC's. These drives have a new added feature of labeling whatever data you have stored on it using a small digital panel in front of the drive. You can see it even if the drive is unplugged. Also it is formatted for MAC users, runs at top speed using the FireWire port and is a Plug and Play drive. It has a WD SmartWare software installed in it, which automatically backs up your data, encrypts it and helps in recovering the accidentally deleted files. It is designed using the Green Technology and save almost 30% of the internal power usage of the drive.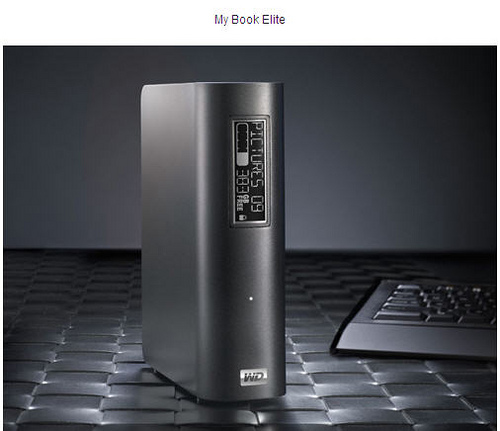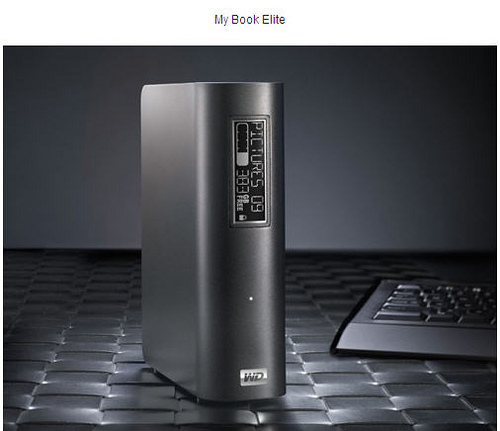 Technically Specification :
Capacity : 2 TB
Interface : FireWire 800/USB 2.0
Data Transfer Rate : 800 MB/s on Firewire and 480 MB/s on USB 2.0
Dimension : Height : 6.5″
Depth : 5.3″
Width : 1.9″
Weight : 1.17 Kg
Type : External Desktop Storage
OS : MAC/Windows
Power Supply : AC Adapter (100-240 V)
Pros :
It have a huge 2 TB of capacity. Compatible with multiple Interface. Power Saving HDD. Can be used with Windows also. It is also cheap at this amazing price.
Cons :
External Power Supply.
If you are a MAC user then this product is somewhat worth buying due to some of its new features like the digital panel and the 128 Bit Encryption system in it.
Price :
For $ 229.99 and for Rs 10,400 in India.