HiCookie & TeamAU at IEM 2023 sydney smashed Five new world records with 14th gen 14900K and Z790 AORUS TACHYON X
GIGABYTE TECHNOLOGY Co. Ltd, a leading manufacturer of motherboards, graphics cards, and hardware solutions, proudly announces the attainment of multiple world records with the Z790 AORUS TACHYON X. Pushing boundaries once more, the Z790 AORUS TACHYON X, firmly established as the DDR5 world champion, represents a new level of evolution. It maximizes the performance of Intel's 14th gen CPUs to the extreme. In addition to the Z790 AORUS TACHYON X, the newly launched AORUS Z790 X Gen motherboards also deliver unparalleled DDR5 performance, achieving an impressive DDR5-8266+ that outshines the competition.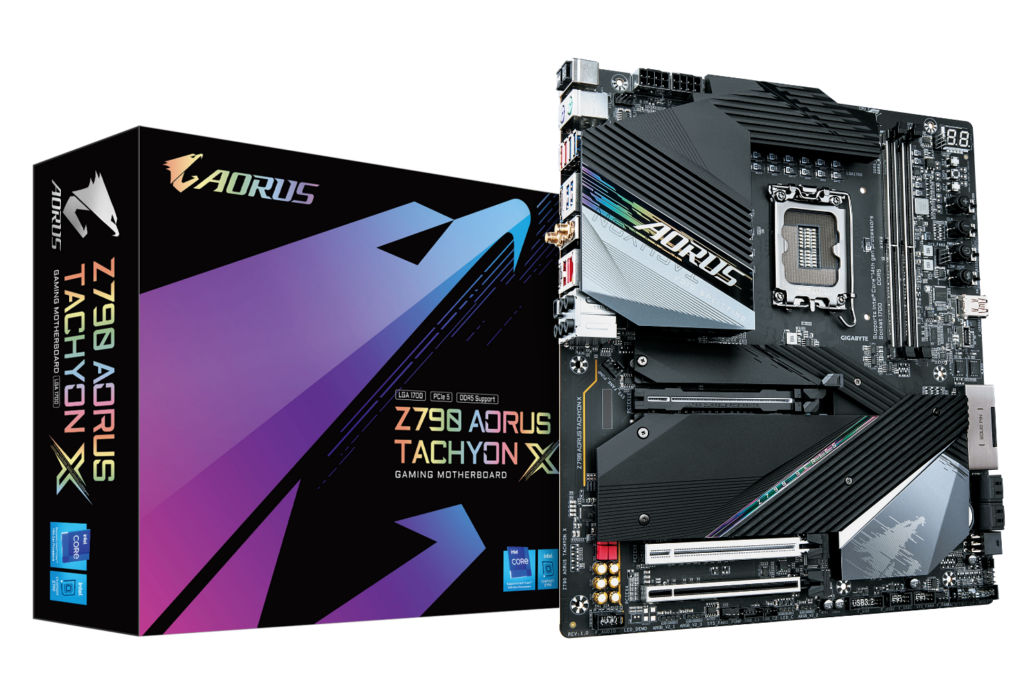 The team of elite overclockers that achieved this feat includes: HiCookie, TeamAU, and Dinos22. They set world records in the following categories: DDR World Record, Cinebench R23 Single World Record, Geekbench 6 Single World Record, 3Dmark05 World Record, and 3Dmark06 World Record.
DDR World Record – DDR5-11618
Hardware
CPU: Intel Core i9 14900K
Motherboard: Z790 AORUS TACHYON X
Memory:
GIGABYTE DDR5-8333 16GB stick
Link
Cinebench R23 Single world record – 3160
Hardware
CPU: Intel Core i9 14900K
Motherboard: Z790 AORUS TACHYON XVGA: NVIDIA GeForce GTX 750 Ti (GM107)
Memory: GIGABYTE DDR5-8333 16GB stick
Link
Geekbench 6 single World Record – 4217
Hardware
CPU: Intel Core i9 14900K
Motherboard:
Z790 AORUS TACHYON X
Memory: GIGABYTE DDR5-8333 16GB stick
Link
3Dmark05 World Record – 144979HardwareCPU: Intel Core i9 14900KMotherboard:
Z790 AORUS TACHYON
XVGA: GeForce GTX 1080 Ti (GP102)Memory: GIGABYTE DDR5-8333 16GB stick
Link
3Dmark06 World Record – 119030
HardwareCPU: Intel Core i9 14900K
Motherboard:
Z790 AORUS TACHYON
XVGA: GeForce GTX 1080 Ti (GP102)
Memory: GIGABYTE DDR5-8333 16GB stick
Link
For in-depth details on the supreme DDR5 performance of AORUS Z790 X Gen motherboards, please explore: https://www.gigabyte.com/Motherboard/