HyperX is the top gaming headphones making the brand, and I recently got hands on one of their premium mid-range offering Cloud Alpha. Undoubtedly the first impression was amazing with the professional-grade build quality this bad boy offers, and then I played games on it for almost three weeks now. Read on for my in-depth review of HyperX Cloud Alpha Gaming Headset!
HyperX Cloud Alpha Gaming Headset Review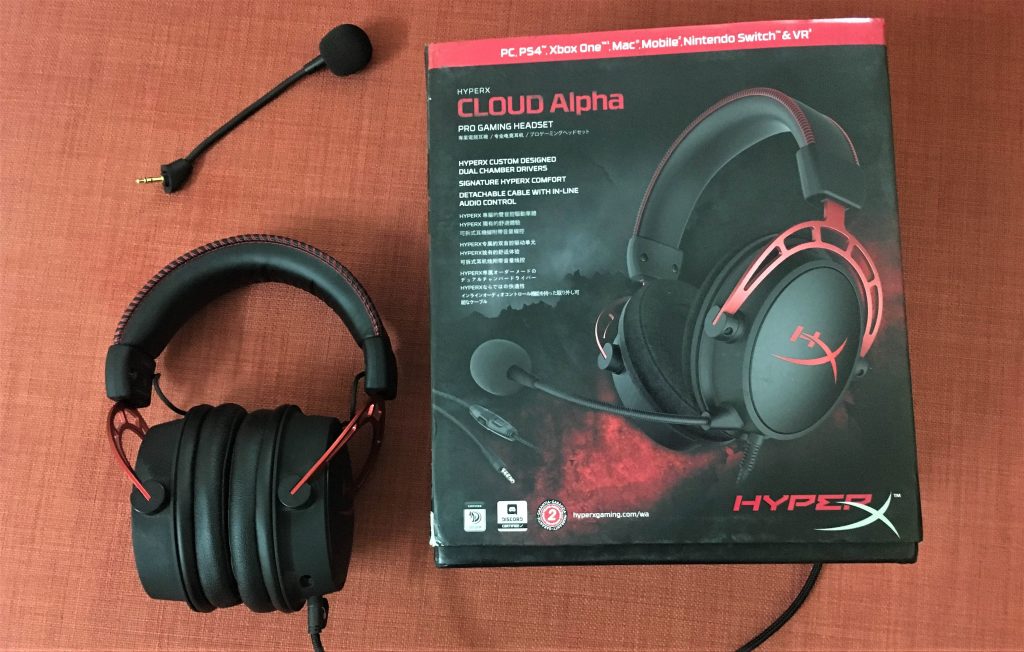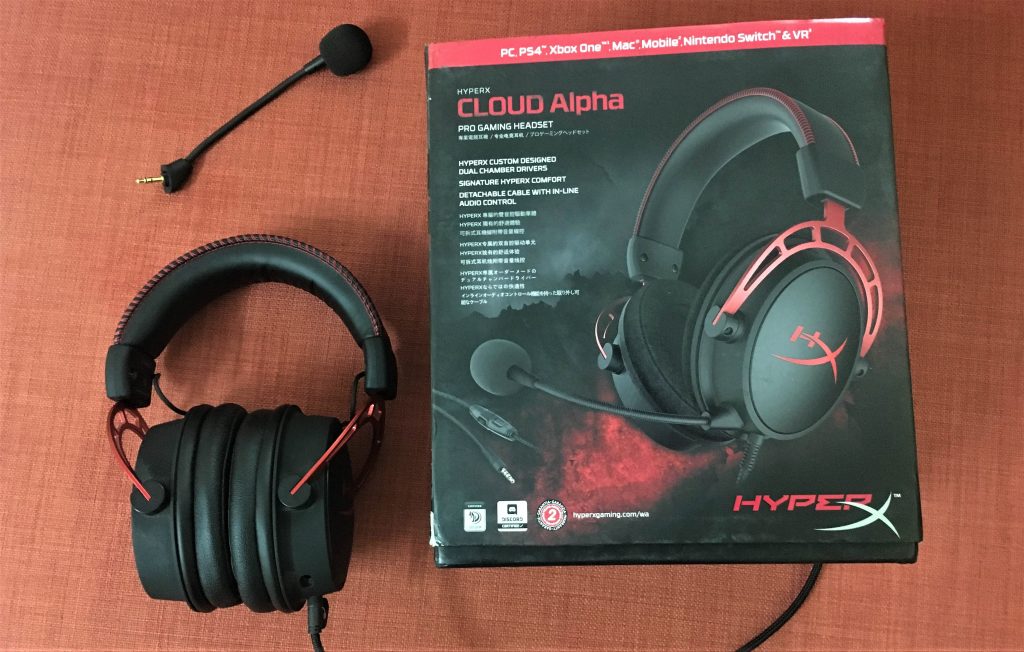 Design & Build Quality
Cloud Alpha offers one of the most practical designs I have ever experienced on any gaming headsets. The most important thing about any this device is that it's used for prolonged sessions, and all that we want is a lightweight, durable and sustain through some rough use. Well, Cloud alpha ticks all the boxes of these needs.
Built on a solid aluminum frame that can be extended according to your need, and its in dark black color. The earcups are hinged on both sides of this frame so they can be tilted easily. The black color earcups with HyperX colored in red, have the rubberized finish. It looks and feels quite premium and. The earcups are padded with the signature HyperX memory foam, that brings all the comfort you can expect from a premium gaming headphones.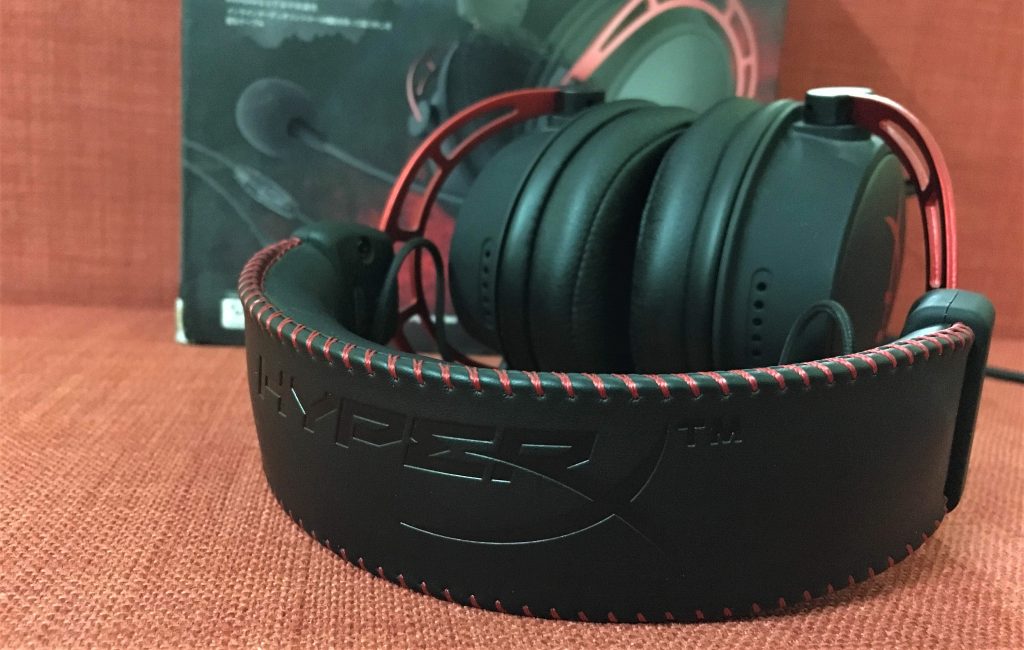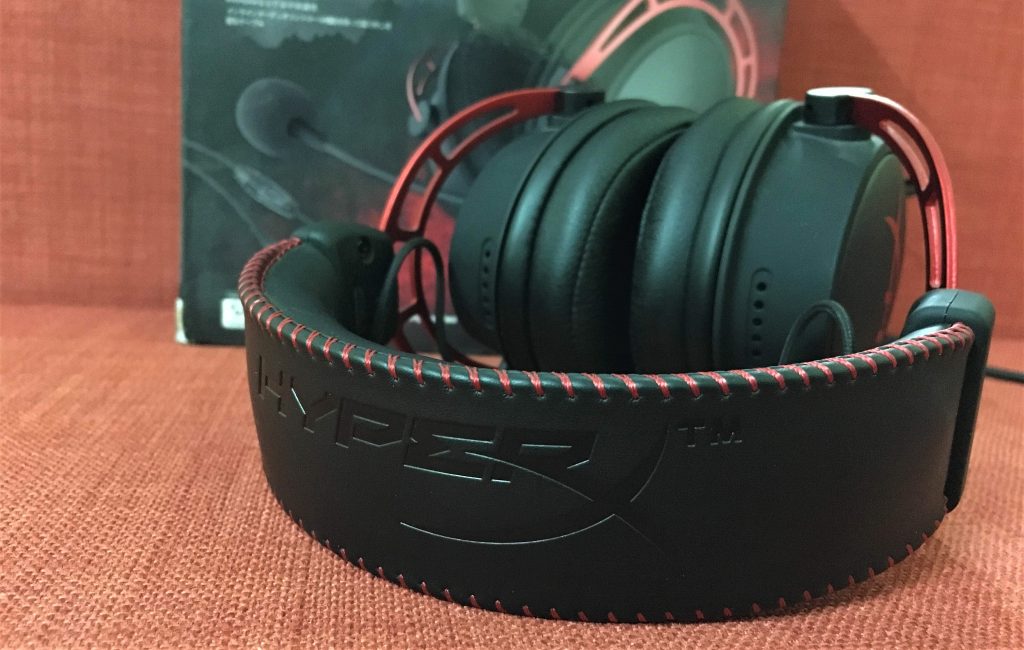 The inner side of the headband is also padded with comfortable foam which makes Cloud Alpha's prolonged gaming experience remarkably good. The attention to details of this headset design is top class. The stitching on the black leather-finished headband is in red-colored threading, which brings out its pro gamer look even further. There is an embossed HyperX Logo that adds to its looks ass well.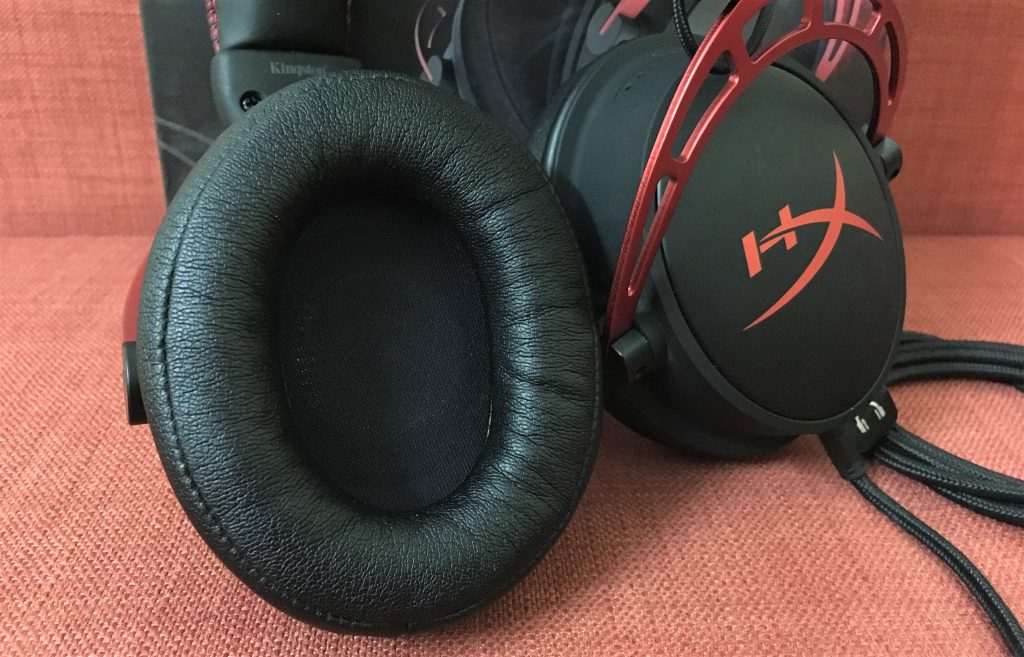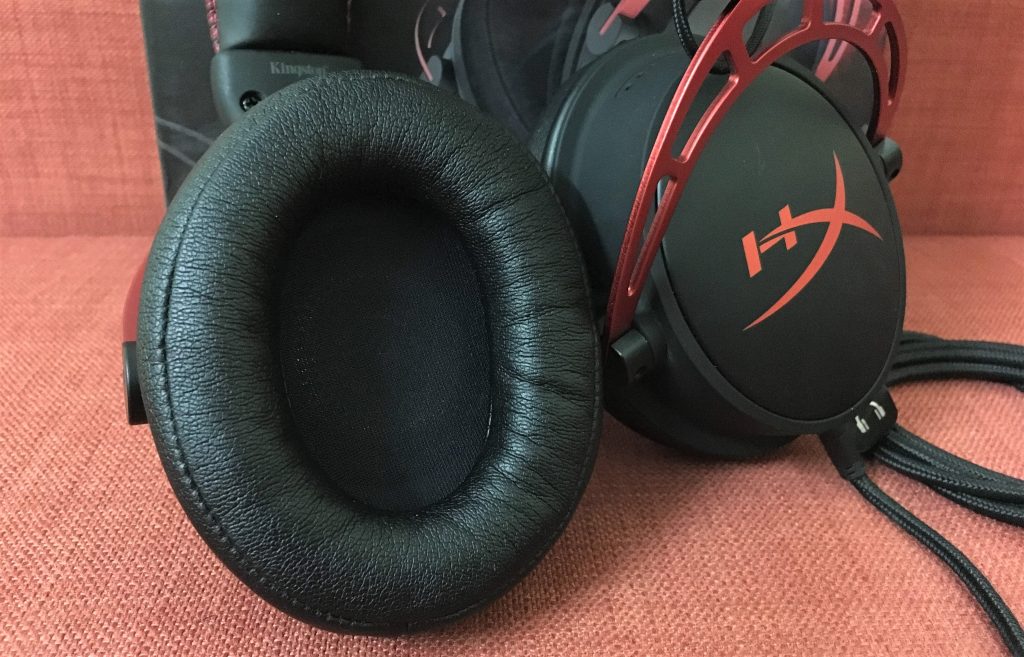 The soft cushioning on the earcups also makes you feel comfortable even when you put on your glasses, as it doesn't add any pressure on the sides.
Features & Specs
Being a universal headphones HyperX Cloud Alpha fit anything with 3.5mm jack like phones, Playstation, Xbox, Laptops, and PCs.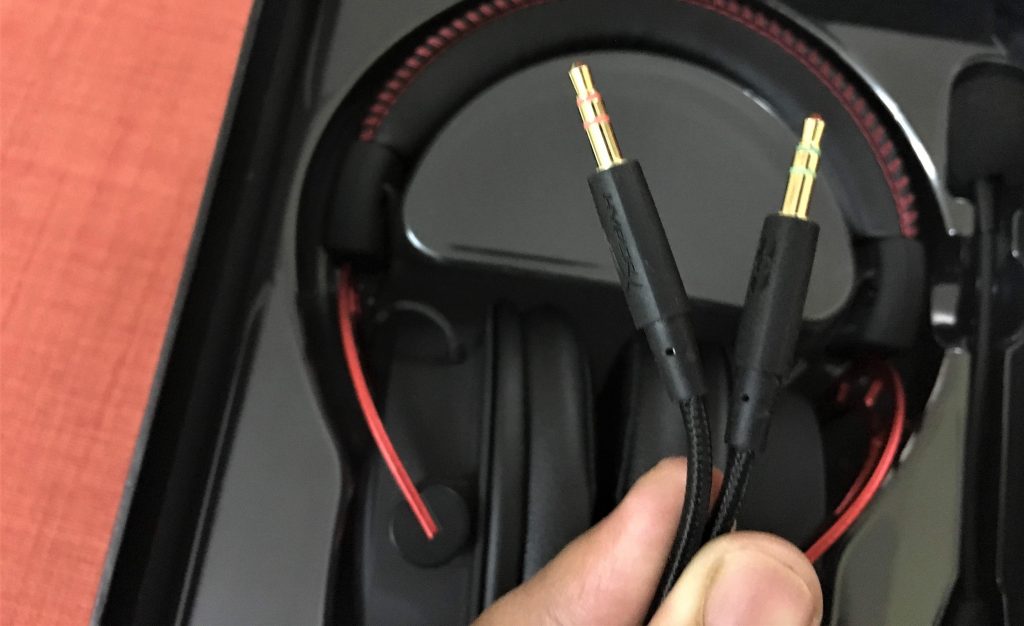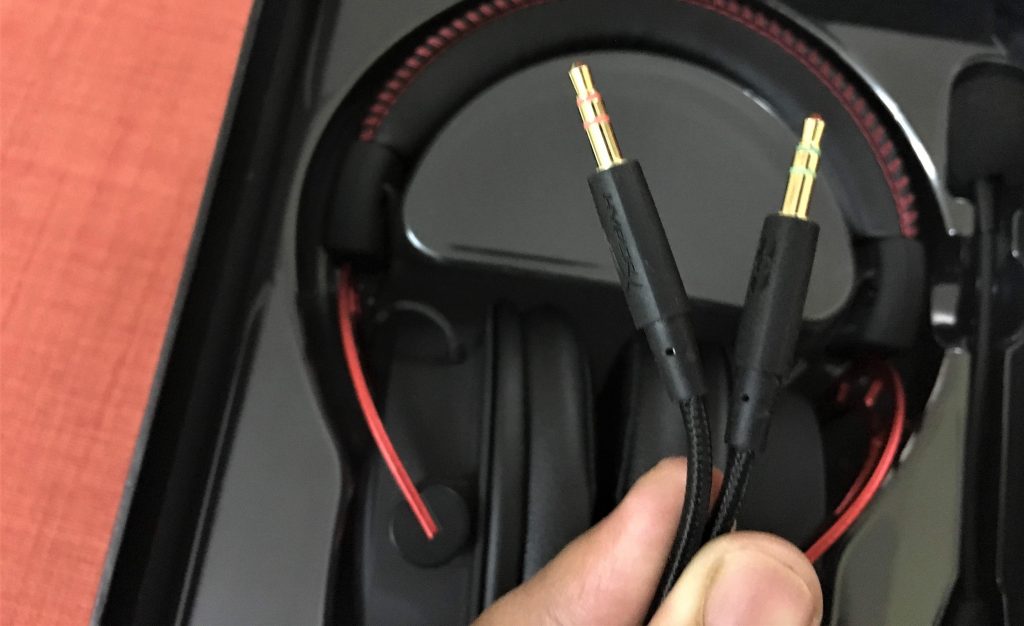 It is possible to attach and remove the microphone that works effectively for in-game communication and streaming. Cloud Alpha comes with in-line audio control and microphone mute switch embedded within the detachable cables. You can use it as it is with the default 3.5mm jack on gaming laptops or you can extend it with another two way 3.5 mm jacks for microphone and headset output to use it with the high-quality PC audio. The combined length of both detachable cables is long enough (3.3 meters) to run through any spacious gaming PC setup.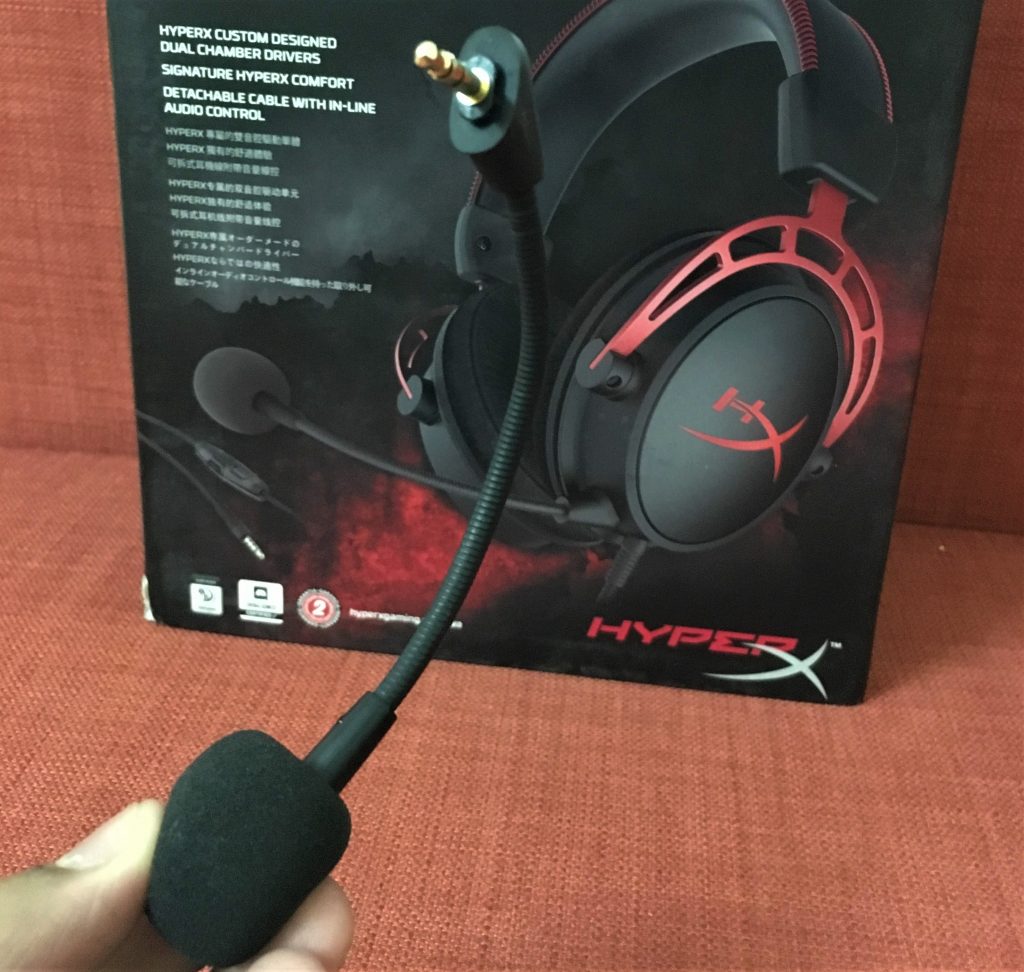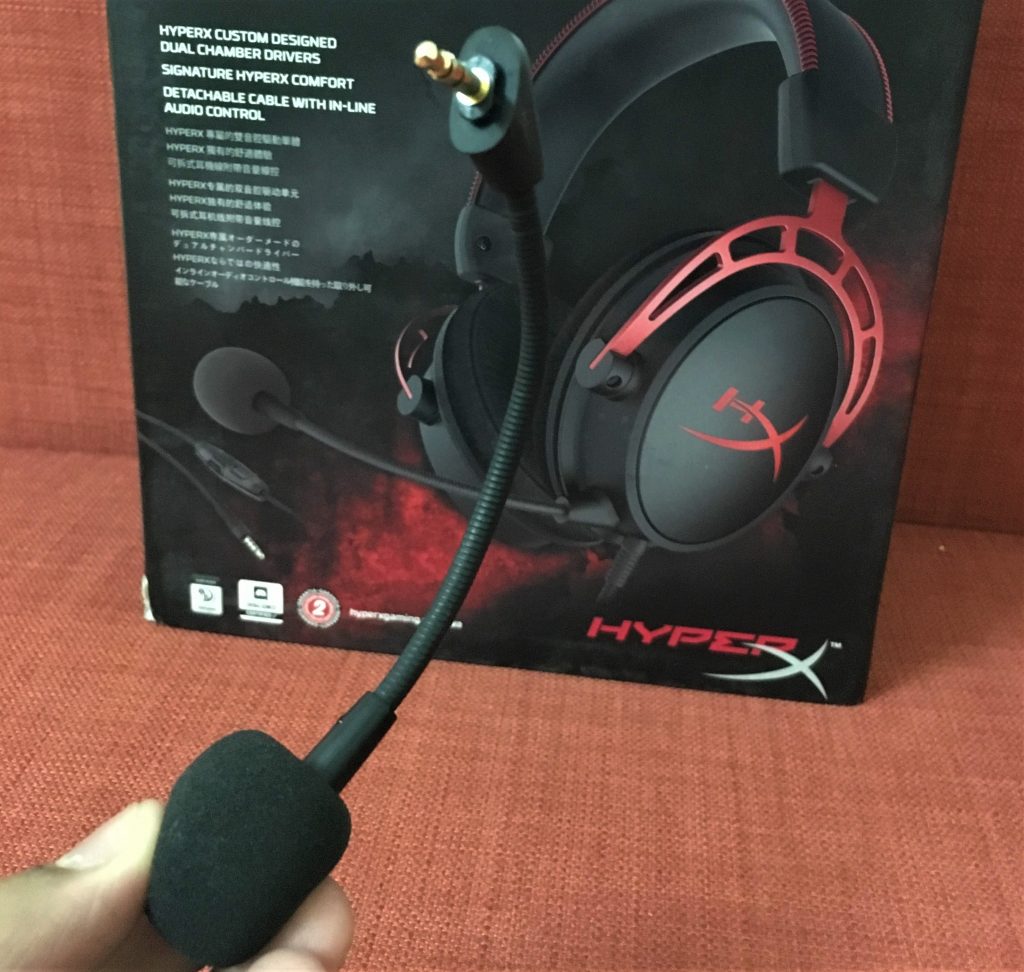 The microphone comes with a pop filter for noise cancellation, and it is possible to adjust it around your mouth in any shape with high-quality flexible cables.
Cloud Alpha runs at 65 Ohms, which are more than twice of any general headphones resistance of 35 ohms. What this means is it takes more power to generate the sound, and the quality improves with it. More expensive or super-premium professional headphones can go above 250 to produce the best quality out there, but they are meant for particular hardcore gamers or eSports players. The frequency response on Cloud Alpha ranges from 13Hz to 27000 Hz, and they are loaded with dynamic custom 50mm drivers with neodymium magnets.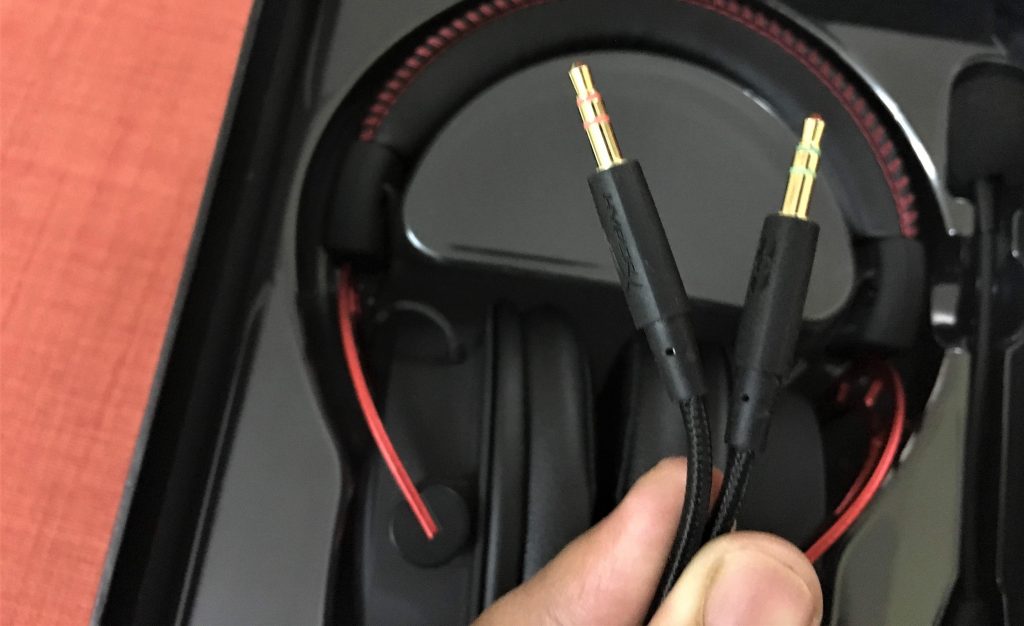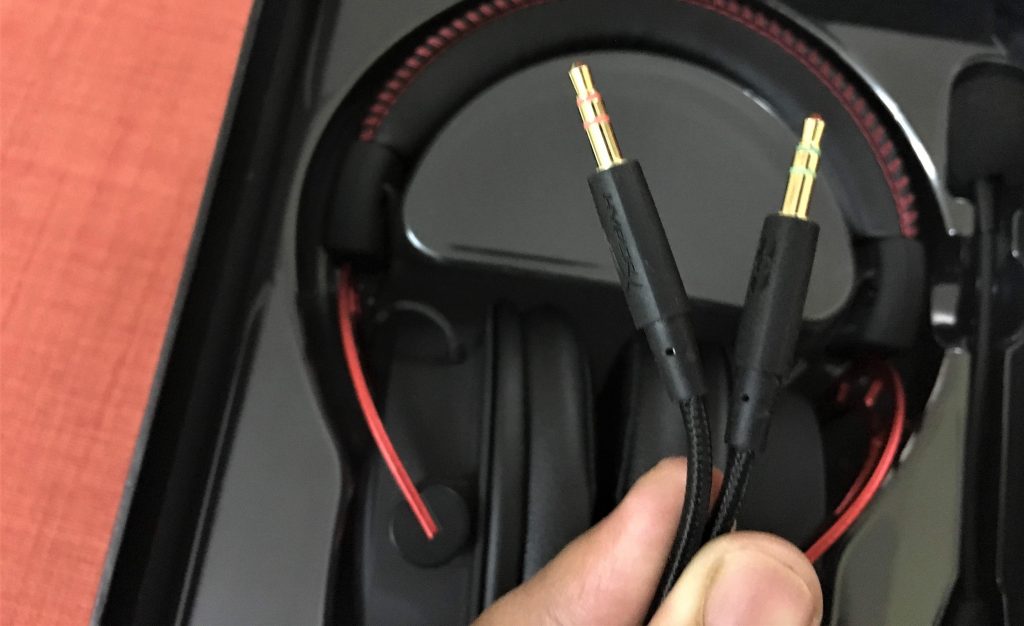 Performance
Marketed as the pro-gaming headsets, HyperX Cloud Alpha lives up to what you expect from it. The sound quality is best in this budget range of headphones, and for some reason, the comfort of wearing these headsets offers you an enhanced sound quality.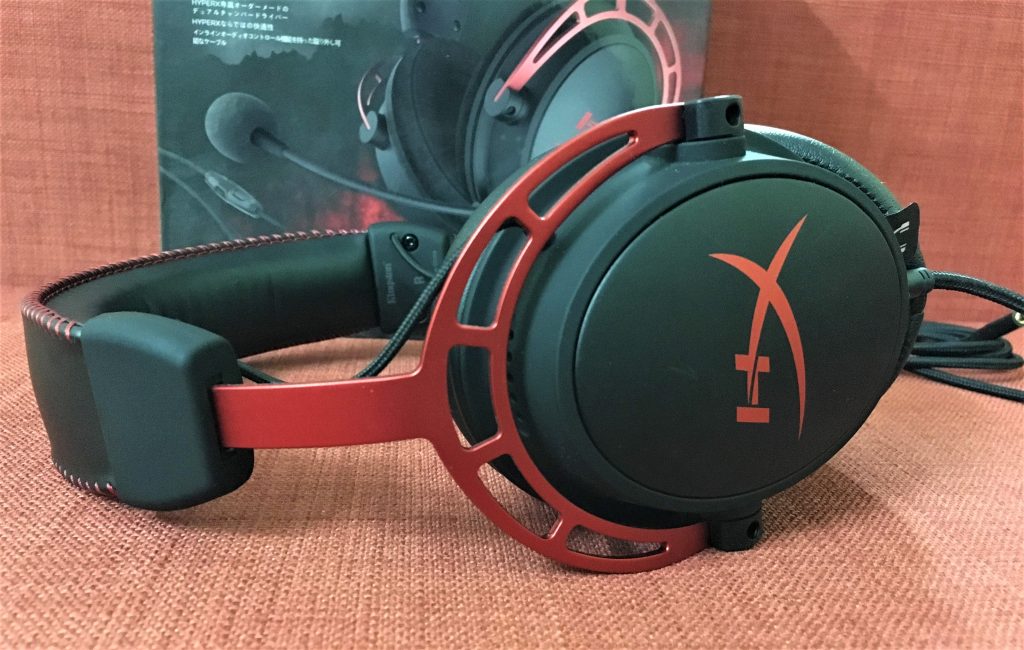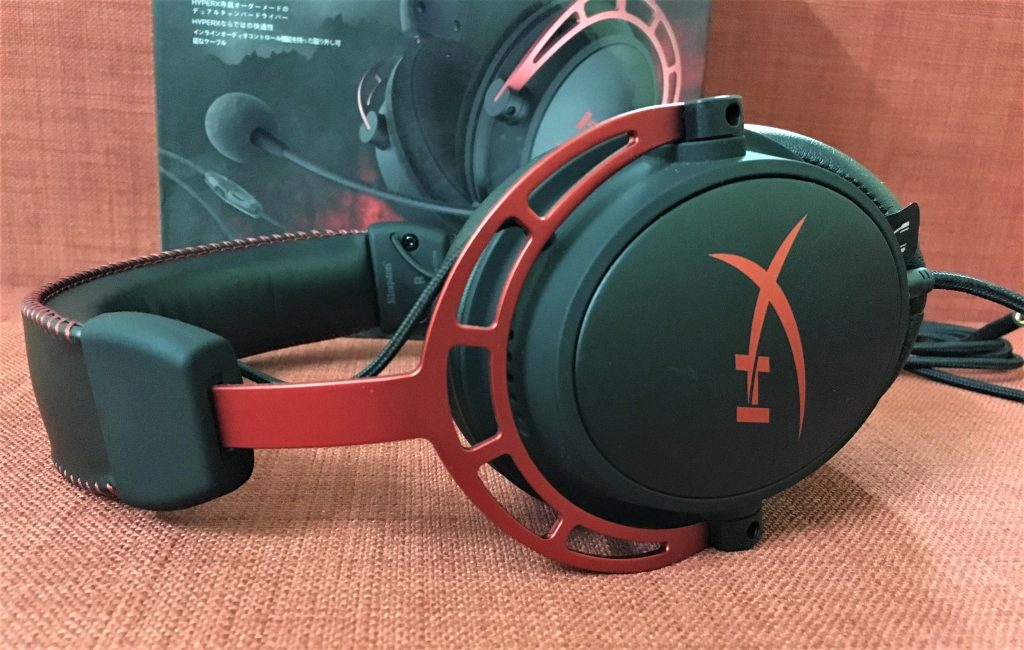 Gaming on Cloud Alpha does scale the mids and the base, which means you can hear the footsteps, gun fires and explosions clearly and precisely at right virtual directions. HyperX Cloud Alpha produces is binaural sound, which means we can precisely locate how far and what side an enemy is walking from. The binaural soundscape is more natural to what we experience in real life, and it's much better to experience than those simulated surround sound. Speakers have a closed-back, which are better to use in a noisy surrounding. The sound stage isn't as big for closed-back headphones, but it's more than enough for gaming of any kind. For music lovers, this might not be the right choice, as these are base dominant headsets, but they are okay if music is secondary to gaming for you. If I am giving 9/10 for gaming, for music its 7/10, highest point for the comforts for prolonged usage.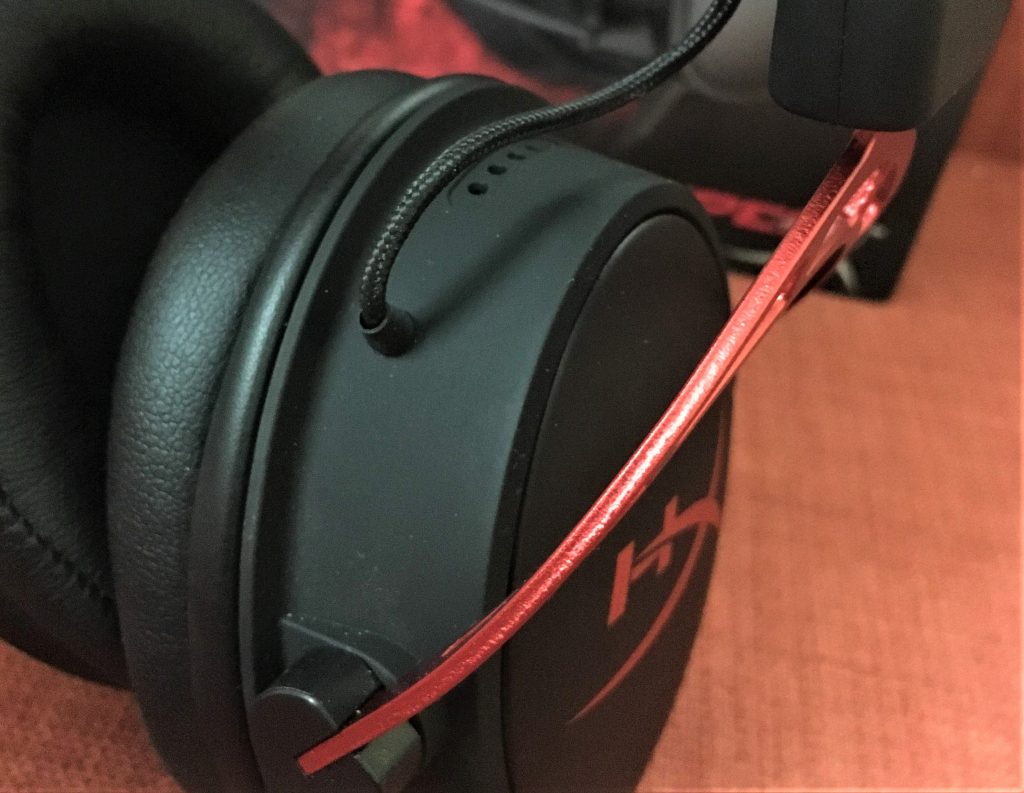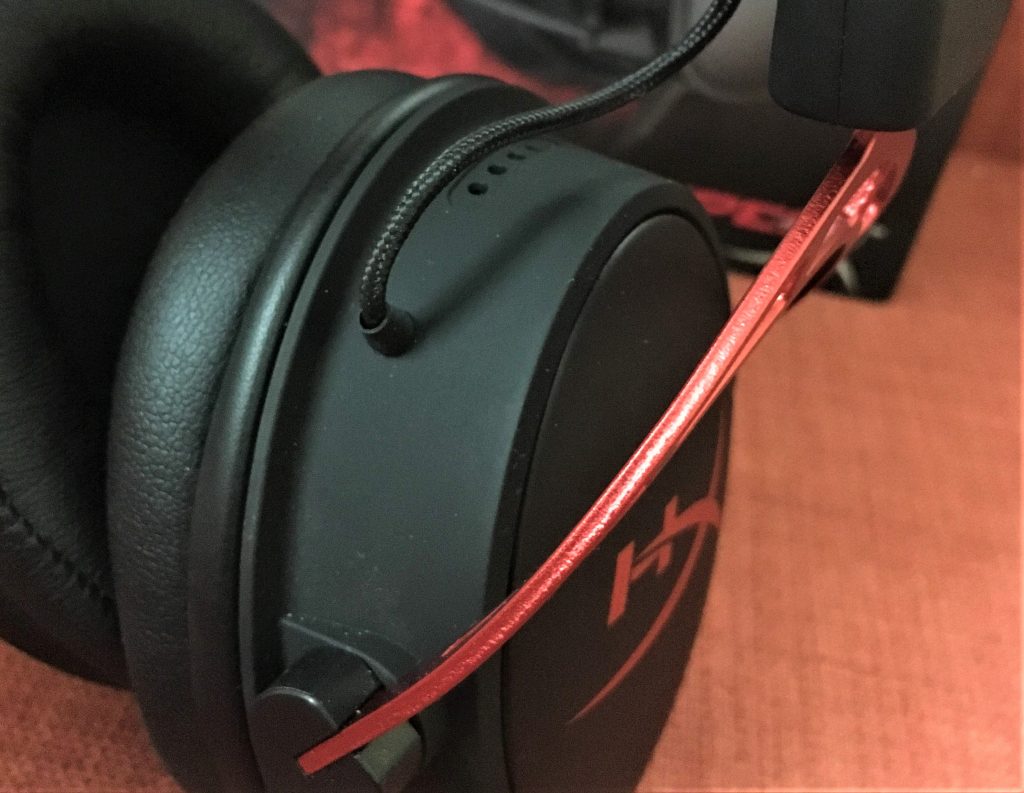 Verdict
Priced at just above Rs.10,000 in India as of now ($100 in the US), these are mid-range gaming headsets that have all the super-premium look and feel and offers you the most comfortable gaming experience out there. Higher priced headphones have further crispness, and it's not something everyday gamers need for the most satisfying experience. For the comfort, sound quality, durability, and design that goes with any gaming setup, I will highly recommend HyperX Cloud Alpha to mid to hardcore gamers as must-have in their gaming setup.