It is understandable that outdoor appliances are so well-liked and in high demand given their variety of functions. Here, we'll discuss a few of those applications, so you may even get inspired to invest in your outdoor kitchen.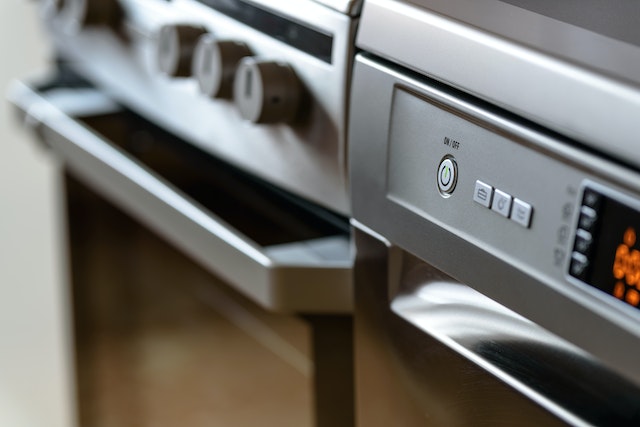 You Get to Enjoy Nature
Living outdoors is beneficial for your mental health. Science has shown that exposure to sunlight and fresh air can improve our mood and reduce anxiety. While the dinner is cooking outside, you can unwind with a glass of cold water or juice while the kids play in the yard until they are exhausted and ready for bed. We should spend more time outside in nature, and having an outdoor kitchen with all the necessary appliances is a terrific way to do so. Additionally, spending too much time inside is unhealthy, so move the kitchen outside if you can.
Make Life Easier for You
We're all aware of how tiring it can be to constantly go inside the house to gather whatever you need before returning it to your yard. Some folks may need to walk for a minute and make several trips back and forth before they have all the food and beverages they require. You can avoid these issues by having outside amenities like an outdoor built-in refrigerator, stove, outdoor grill, and similar appliances. Everything you need to prepare is there at your fingertips. If you have visitors, you won't need to leave them; instead, you can prepare food while conversing with them. Compared to doing everything at home, it is far more convenient. In addition, all of the beverages and ice you need will be available, so you can enjoy the summer days in peace.
Aesthetically Pleasing
Many individuals begin constructing an area in their yards for their appliances since they are aware of how much it may improve the appearance of the entire estate. If you have the money, it is very simple to improve the appearance of your home by just installing them. You should also be aware that installing outdoor appliances will increase the appeal of your yard to potential purchasers because they value convenience. You can choose from a wide range of designs, and each one will add something fresh to the decor of the space. If you're not sure if you want to do it yourself or simply don't know how you can hire a designer to help you with some amazing solutions.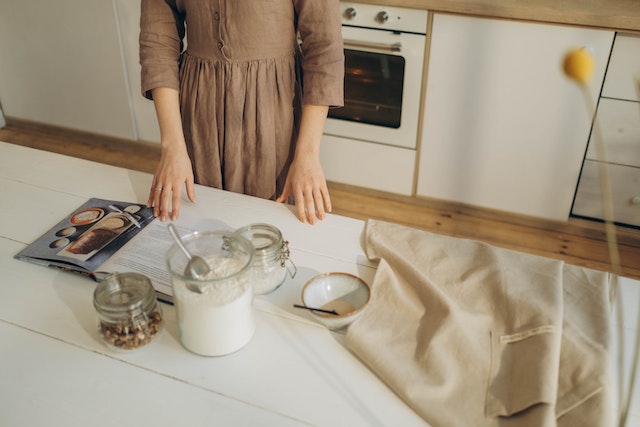 The Atmosphere Is Great
There is nothing that people appreciate more than being comfortable. Some people enjoy watching TV in their homes, while others prefer to stay outside and eat a delicious dinner, and outdoor equipment will help you accomplish the latter. Just picture you and your friends having a conversation while grilling some meals in the evening. You may create the food using your appliances, and you can even employ your friends to assist you, rather than going inside and missing the conversation. Additionally, having these appliances will change the atmosphere of the entire yard, making it cozier and more enjoyable.
They Are Useful
Depending on what you buy and how many you have, there are a lot of uses for your appliances. The ability to cook food for your family, visitors, or just yourself is one of the most fundamental things. You can do that with a variety of gadgets, including barbecues and smokers. Did you know that you can purchase drawers to warm patties and other kinds of bread while you prepare your meat? Additionally, you'll be close to a location where you can chill your drinks while soaking in the summer sun. You should look into some of the various novelty items that are available, many of which are for different tastes and can be quite expensive, but if you have the funds, you should try them out; there are many stores online where you can do so.
Great for Gatherings
Regardless of the type of event, you are arranging, outdoor appliances are quite helpful. You can set up some outdoor tables, start preparing the cuisine your visitors like and serve them a delicious supper. Additionally, it is quite helpful to have everything on hand when hosting gatherings because food and beverages tend to run out quickly. By having everything close by, you can easily buy more if necessary. If you're hosting an indoor summer party, having a place outside to cook can be ideal so that your guests aren't bothered by the smell and heat.
Here, we list a few of the many advantages of having an outdoor kitchen. Hopefully, we were able to fairly illustrate its advantages so that you can decide whether getting one is something you ought to think about.