Anyone can be a victim of a break-in in any neighborhood at any time. most break-ins occur during the summer since people tend to leave their windows and doors open more often while away on vacation. A burglar's most common methods of entering a home are speed, hiding, and force.

Having a home security system is an effective deterrent, and an approved burglar or fire alarm can reduce your home insurance premiums. Unfortunately, a security system does not ensure your home will not be damaged or broken into. So, to help you find the best and affordable security items you should consider reading good reviews first and you can refer to this new site. Also, here are the following tips you can use to help keep burglars away from your home
Secure The Doors
Make sure your front door can't be accessed by thieves (34% of them do!) 2. Check all your exterior doors so that the door frames are strong, the hinges are protected, and that anyone who might try to open your mailbox can't get their hands through the slot. You should change the locks on the doors of the home you are moving into if someone else lived there previously. Having the best locks on the market will ensure no strangers have access to your house, as well as you won't have strangers gain access to your house.
Monitor Your Home With Technology
One of the easiest ways to keep the exterior of your home secure is to install surveillance cameras and video equipment. Burglars often do not try to break into homes when simulated cameras are present. As soon as an intruder enters your home, video surveillance can provide you with the evidence you need to prosecute them.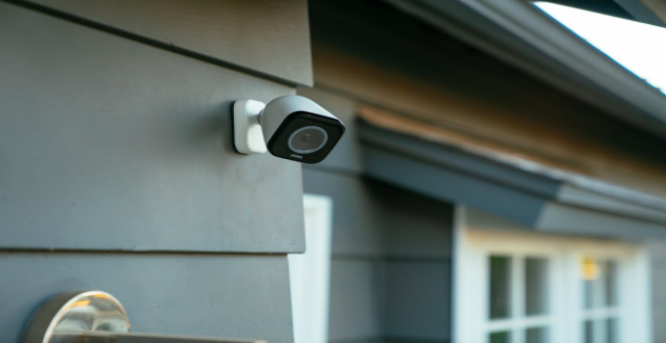 Even when you are not home, video surveillance allows you to see what's going on in your home. You can view at all times in the daytime and at night with daylight and nighttime lenses. Motion-activated lights like ADT cameras are also activated when movement is detected. Their cameras automatically begin recording the minute they detect motion.
Purchase A Cheap Door And Window Alarm
Your first line of defense should be to keep windows and doors locked. You should make wireless alarms your second choice. Even a small alarm can scare burglars away, so even a loud noise usually makes them run. It is important to keep in mind that these wireless alarms do not provide the same level of protection as professionally installed, monitored systems because they are activated only upon door/window opening (not by breaking glass).
Light Up The landscape
Crimes like making headlines are not the kind of thing burglars like. Lighting your outdoor space adequately will help you keep them at bay. You should install outdoor lighting around your front and back yards, along paths, and near your door, The security light will not only keep intruders at a distance, but it will also reduce your chances of tripping or falling on the
Hiding Spots
You should consider areas of your yard that may provide you with Are there any bushes near the doors or windows of your home? The area where thieves can keep low is of prime interest. Shrubs such as boxwood that have foliage are excellent hiding places and should be trimmed regularly so that they cannot take over.
Install Motion Detector Lighting
Anywhere there is motion, you should install motion-sensitive lighting. There are standard hard-wired motion detector lights that cost as little as $15 apiece, and they are proven crime deterrents. Buying a power supply that works with solar power is an ideal solution if it would be difficult to run one. As for the downside, only the cost is to be considered.
Take Precautions When Traveling
Taking a vacation is a chance to relax, take a break from everyday hassles, and not have to worry about the safety of your home while you're gone. It is not uncommon for burglars to look for small signs that someone is away on vacation, such as piles of flyers and ads outside your door. Getting to know your neighbors while you're away is important.
As much as possible, resist the temptation to share Facebook and Instagram pictures of your vacation. Due to the ease with which most people's addresses are found online, it is counterproductive to promise an empty home to a potential burglar. If you post your vacation pictures after the vacation is finished, you can always wait until the vacation is over.
Safe Or Lockbox
If you don't have adequate exterior security, a burglar may be able to get into your residence. You want to ensure that the interior of your home is as safe and secure as possible if this happens. Safeguard your precious items with a locked box or safe. Buying a wall-mounted safe or bolting your safe to the floor can be useful if your safe isn't too heavy and isn't too large. It will often be an intruder who simply takes the safe with him! It is best to keep the keys or passcode in a separate, safe location that only trusted family members have access to.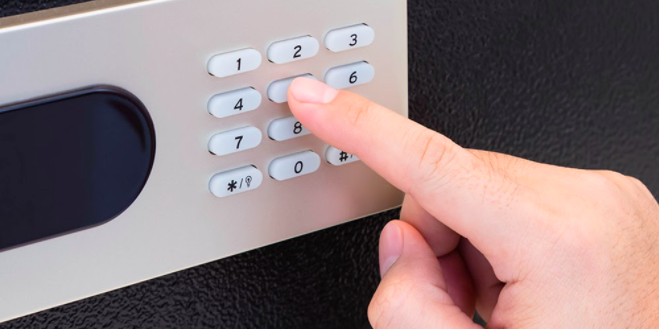 Close The Garage Door
A garage door that is left open is more than just an open invitation for thieves who may try to steal your bicycles, tools, and lawn care Depending on whether you have an attached garage, you may let them enter your home through the open door. Each time you enter and exit your home, be sure to shut the garage door. In case you forget to close your garage door on a regular basis, think about buying an automatic garage door closer or a smart garage door that activates when it is open and alerts you when it is.
Make Use Of Multiple Locks
If you install multiple locks on your entry doors, you will make it harder for savvy burglars to intrude. Ideally, you should have a minimum of two locks at all main entryways, but that could be two locks on a single door or a single lock on a door in addition to locking storm doors.
The Hide-A-Key place
Put a new key under your doormat or pot of flowers on the porch if the one under there is damaged. It is these popular hiding spots for spare keys that intruders first try to find, so that's where they will start looking. Think about handing over the extra key to a neighbor or friend whose trust you value. When you need a spare key outside of your home, look for safer alternatives such as a concealed combination lockbox – or at least a hidden spot far away from your door. Being extra vigilant and mindful can make a big difference in how safe your home is.