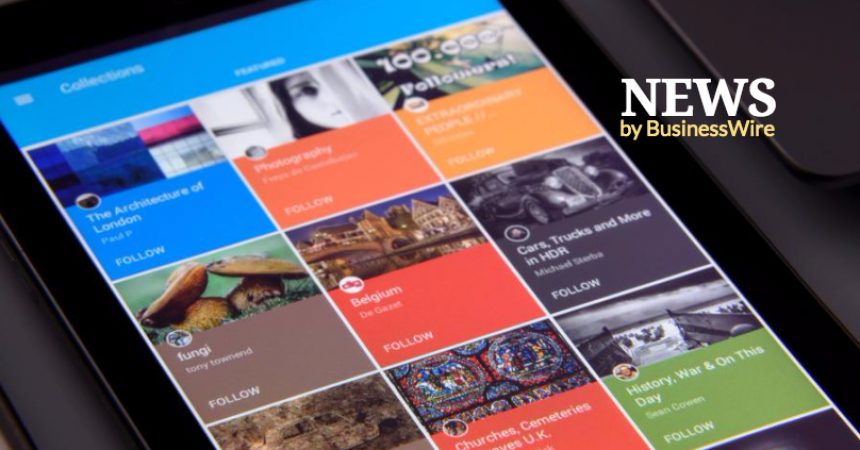 ofo Signals City-level Launches across India, Starting with Coimbatore
ofo, the world's first dock less bicycle-sharing platform operated via mobile app, and the largest bicycle-sharing company in the world, has started rolling out city-level services for the first time in the country, starting from the city of Coimbatore. The ofo launch in Coimbatore is in collaboration with Government of Tamil Nadu – Department of Municipal Administration, and Coimbatore City Municipal Corporation towards the smart mobility objective of the national 'Smart Cities Mission'.

Since its entry into the Indian market early this year, ofo's dockless bicycles have been changing the way commuters see mobility. Presenting a convenient, safe, and affordable riding experience, ofo, prior to the city level launch in Coimbatore has been operational in select gated communities, educational campuses, IT campuses and public parks across seven cities including Chennai, Pune, Indore, Ahmedabad, Bangalore, and Delhi.

The launch was inaugurated by Honourable Minister for Municipal Administration, S.P.Velumani. Thanking ofo for choosing Coimbatore as one of the first cities for launching its city-level services in India he said, "bicycle sharing is an environmentally important option aimed at de-congesting cities and the Tamil Nadu government will take steps to introduce this system in other parts of the state as well."

The event in Coimbatore saw key dignitaries and officials from the state government and the city administration confirming their commitment to creating infrastructure for green modes of transportation such as cycling and urging citizens to adopt clean, convenient, and affordable bicycle-sharing platforms like ofo.

Implementing a bicycle sharing system in partnership with ofo is among the several smart initiatives that Coimbatore Smart City Limited has recently taken. Based on its progress, the city recently moved up four places to be ranked eighth among the first batch of 20 smart cities in implementing and completing projects under the 'Smart Cities Mission' in the last three years. It is the only city from Tamil Nadu in the top-10 list.

Rajarshi Sahai, Director of Public Policy & Communications, ofo said: "We are thrilled to launch ofo's bicycle sharing service in great city of Coimbatore. Our experience from more than 250 cities around the world and learnings from the pilots in India shows that people are ready to embrace our greener, healthier, convenient and efficient solution for travel. We look forward to working closely with the people of Indian cities and city administrations. While we help people make this transition into active mobility on bicycles, we also work with city administration, advising them to provide cycling infrastructure to accelerate the adoption of cycling as a means of transportation. The success of today's launch can be gauged by the fact that the inauguration itself was preceded by around 6000 ofo rides in the city of Coimbatore, which is expected to go upto 10,000 ofo rides by the end of the day."

He further added, "This is only the first in a series of upcoming ofo launches across the country in line with Indian government's initiative to develop 100 'Smart Cities'. We are committed to the mission by helping cities move better and sustainably by harnessing technology."

Speaking at the launch, Commissioner, Coimbatore City Municipal Corporation, Dr. K. Vijayakarthikeyan said, "ofo's bicycle sharing program is yet another example of the innovative projects we are implementing to improve the quality of life in the city such as the eco-restoration of 8 lakes, installing air quality monitoring systems and developing green spaces. A growing culture of cycling will help reduce motorization in our fast-growing city and check pollution and traffic congestion."

The Commissioner Municipal Administration for Tamil Nadu, Mr. G. Prakash IAS, via a written statement, shared, "ofo's launch in Coimbatore is a welcome move and a first step towards many more cities in Tamil Nadu taking to sustainable urban mobility solutions. We are glad to know that in Coimbatore, we have managed to attract (ofo's) investment towards the single largest deployment of shared bicycles in India, yet. As we look to further promote bicycle sharing, Coimbatore will serve as a great case for us in Tamil Nadu and across the country."
Pointing out that the municipal administration has not spent any exchequer funds on these bicycles or their operations and maintenance, he requested fellow citizens to actively participate in this transformation of urban transport and help keep this system running smoothly.

ofo has made dockless bicycle-sharing a reality world over by seamlessly integrating technologies like GPS, mapping, mobile application, and analytics backed operations, with a robust bicycle design. The easy-to-use ofo mobile app (iOS/Android) only requires users to scan the QR code or enter the plate number displayed on each bicycle to receive a passcode to unlock the bike. On reaching the destination, users may park the bicycle in any preferred parking area near their destination and lock the bicycle to end their ride.

As part of the launch promotion, ofo is offering its bicycles at zero user charge and zero upfront deposit for the rides. This is being done to enable widespread experience of ofo bicycles, the shared objective of ofo and Coimbatore city. In the future, ofo will remain committed to keeping its bicycles as an affordable and convenient way for travelers to avail pleasurable rides at reasonable costs.

Till date, ofo has operations in over 250 cities across 21 countries alongside widespread usage by over 200 million global users with more than 6 billion efficient, convenient and green rides, totaling to 32 million rides per day.
About ofo

Founded in 2014, ofo is the world's first and largest dockless bike-sharing platform operated via an online mobile application.

The development of ofo platform was inspired by the concept of sharing economy and facilitated by smartphone technology, aiming to tackle "the last mile" challenge in urban areas.

As of today, ofo is ramping up operations in over 250 cities across 21 countries. It generates 32 million transactions daily and has provided over 200 million global users with 6 billion efficient, convenient and green rides, which have reduced carbon emissions by over 3.24 million tons in total, the equivalent of saving more than 920 million liters of gasoline or reducing 1.55 million tons of PM2.5 emissions.

From April to June of 2017 alone, users worldwide accumulated a riding distance of over 1.2 billion kilometers, reducing 84 million liters of fuel consumption and 265,000 tons of carbon dioxide.

ofo's bike-sharing system requires no fixed docking stations, providing significant flexibility for users to find and return bikes.

As more people switch to ofo bikes from cars for short-distance travel, they do only not get more exercise by riding, but also helps reduces traffic congestion, fuel consumption and thus air pollution.

In July 2017, ofo has completed Series E funding of US$700 million, becoming the world's biggest and most valued bike-sharing company.

To learn more, please visit www.ofo.com