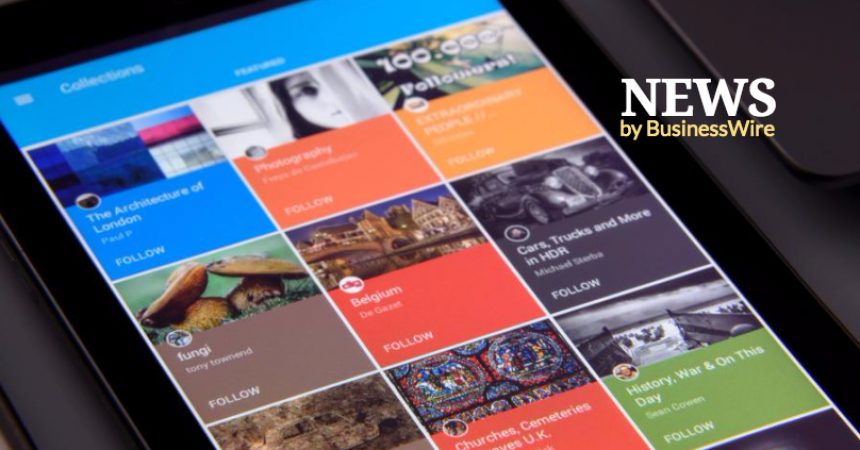 Nxtgen Partners with Hitachi Vantara to Extend Enterprise-class Data Protection and Reliability to Customers in Asia Pacific
NxtGen Datacenter & Cloud Services Pvt Ltd (NxtGen), emerging leader in cloud services, today announced it has collaborated with Hitachi Vantara to co-create a new Data Protection as a Service (DPaaS) solution powered by Hitachi Content Platform (HCP). The NxtGen DPaaSTM offering addresses today's enterprise data protection needs and compliance obligations by combining the advantages of on-premise storage and centralized cloud-storage infrastructure and delivering high-performance local data access and powerful data protection, recovery and archiving.

To stay competitive in today's growing cloud-first, data-driven marketplace, companies must be able to access data in legacy siloed infrastructure and use it to augment new data sources, and then analyze the combined data to create new business opportunities. DPaaS solutions are critical as organizations seek the peace of mind that comes from keeping this data secure and streamlining day-to-day operational IT investments so they can focus on driving growth, innovation and competitive advantage. Combined with a powerful object storage solution, like HCP, DPaaS solutions can contribute to better management, protection, searching and analyzing of data, helping organizations realize the true power of their data.

A. S. Rajgopal, Chief Executive Officer and Founder, NxtGen Datacenter & Cloud Services said, "Today, organizations are actively considering solutions to manage and leverage all forms of data in order to accelerate innovation, increase mobility and business agility. Additionally, CIOs are facing security, data access and reliability pressures as this data grows. Our DPaaS solution powered by Hitachi can change this. Hitachi Content Platform is not just any object-based storage system; it is an intelligent object-management solution that provides multiple benefits when compared to existing on-premise or other cloud solutions and provides 100% availability for a single site. As such, it enables organisations archive, search, and process data from varied sources into one single platform for the long term, helping our customers make their data work for their business."

"As demand for 24/7 data availability from anywhere grows and as data insights continue to offer a means for organizations to innovate faster and gain competitive advantages, the cloud has changed the way we look at agility and business transformation," said Vivekanand Venugopal, Vice President and General Manager, Hitachi Vantara. "Hitachi Vantara is committed to developing best-fit, Hitachi-powered, cost-effective as-a-service alternatives, like the new NxtGen DPaaSTM solution, that can help customers accelerate enterprise cloud deployment and transform their business. With this offering, customers in Asia Pacific can roll out and operate enterprise-grade clouds that address data protection needs and compliance requirements and deliver desired business outcomes."

Powered by Hitachi Content Platform, the NxtGen DPaaS offering is a backup-free cloud file service, based on a consumption model with advanced storage and data management capabilities. Enterprises can use it to gain insight and fuel innovation, increase productivity, speed e-discovery, and analyze and extract content when users need it. DPaaS allows enterprises to securely and cost-effectively manage cloud storage services at significantly lower cost. Robust metadata and search capabilities bring structure to unstructured data for intelligent automation and deeper data analysis.

DPaaS enables a distributed object storage solution that allows IT organizations to perform all essential data management tasks automatically in a single system. The solution provides best-in-class efficiency to reduce opex, capex, and data management complexity. The on-premise Hitachi Data Ingestor (HDI) is an integrated cloud gateway for remote offices, branch locations and cloud storage service users. It acts like a file server for users and applications, but offers elastic-scale and backup-free storage for IT.

Cloudnine, India's leading chain of maternity, childcare and fertility facilities, adopted the Hitachi-powered NxtGen DPaaS solution. Jitendra Shrivastava, Senior Manager, Information Technology at Cloudnine said, "Each year, our ultrasound machines alone can easily produce as much as one terabyte of data. As a result, we needed to increase the overall digital IT initiative at each site. The NxtGen DPaaS offering helped us eliminate conventional tape-backups and improved our inter-clinical collaboration by accelerating data speeds from 3.5 MB/s to roughly 1 GB/s. This has enabled seamless patient data access and is a huge process improvement in digital patient care for us."
About NxtGen

NxtGen enables it's customers build digital business without investing and managing complex IT infrastructure, by leveraging hyper-converged infrastructure. NxtGen, headquartered in Singapore, is an emerging leader providing fully managed cloud and datacenter services across India and Singapore. In it's unique approach, NxtGen's deploys and offers IT infrastructure services from both or a combination of On-premise resources and NxtGen's own facilities – Infinite DatacenterTM, enabling it's customers adopt a hybrid computing model. NxtGen joined the Hitachi CSP Program in May 2016.
NxtGen was Gartner's cool vendor in 2014, "NxtGen is unique because it has a vision that is more realistic in the way the market is like to shape up in the midterm to long term" Gartner.
Intel, IFC and Axon have invested in NxtGen. Please visit: www.nxtgen.com

About Hitachi Vantara
Hitachi Vantara, a wholly owned subsidiary of Hitachi, Ltd., helps data-driven leaders find and use the value in their data to innovate intelligently and reach outcomes that matter for business and society. We combine technology, intellectual property and industry knowledge to deliver data-managing solutions that help enterprises improve their customers' experiences, develop new revenue streams, and lower the costs of business. Only Hitachi Vantara elevates your innovation advantage by combining deep information technology (IT), operational technology (OT) and domain expertise. We work with organizations everywhere to drive data to meaningful outcomes. Visit us at www.HitachiVantara.com
Connect with Hitachi Vantara
About Hitachi, Ltd.
Hitachi, Ltd. (TSE: 6501), headquartered in Tokyo, Japan, delivers innovations that answer society's challenges. The company's consolidated revenues for fiscal 2016 (ended March 31, 2017) totalled 9,162.2 billion yen ($81.8 billion). The Hitachi Group is a global leader in Social Innovation and has approximately 304,000 employees worldwide. Through collaborative creation, Hitachi is providing solutions to customers in a broad range of sectors, including Power/Energy, Industry/Distribution/Water, Urban Development, and Finance/Government & Public/Healthcare. For more information, please visit http://www.hitachi.com.