The 2019 novel coronavirus (COVID-19) pandemic increased the number of work-from-home employees, which is also a way for businesses to protect them from the threats of the disease. While the work-from-home setup provides more flexibility and convenience, employees face different challenges when it comes to information technology or IT support.
Are you one of the many people who work from home today? If yes, check out the IT support services that work from home employees need below. You can also inquire about the work from home services of IT experts online, such as spectrumwise.com and other IT company websites.
Managed IT Services
These IT services involve outsourcing the daily management of your IT needs. This is important since managed IT services help increase network security remotely. Work from home employees doesn't have any idea if they have a really secure home network when they connect to their companies' network. Some remote workers even work in coffee shops, hotels, and other public locations, which poses security risks.
Managed IT service providers to secure internal networks against potential external attacks. For instance, they recommend stringent security features such as multi-factor authentication (verifying account using different methods like one time pin sent to the user's mobile number). In this way, remote employees have peace of mind that no unwanted parties can access their systems without the right credentials.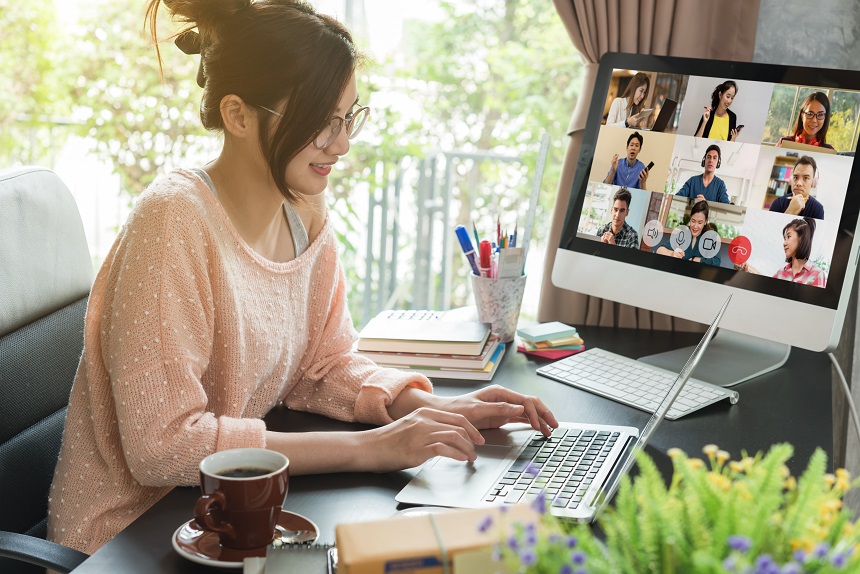 Here are the other benefits of hiring managed IT services:
Secure storage and accessibility: A qualified managed IT team can help with effective cloud technology services and cloud storage solutions for remote employees to access tools and records securely.
Provide utmost remote employee support: Managed IT providers are experienced in connecting to a network or system remotely, allowing them to support remote employees. They can troubleshoot problems and deliver a high-quality solution at a distance. Hence, a managed IT service provider can help transition teams from office to work from home.
Obtain expert advice about equipment: Managed IT services provide recommendations as to the best equipment that employees need to successfully work from home. For example, they can provide advice on the best phone solutions, software programs, and internet connection necessary to meet business requirements.
Email Or Spam Protection Service
Oftentimes, work from home employees and their employers communicate and collaborate via email. However, hackers tend to intervene and perform phishing attempts. Hence, it's crucial to have an email or spam protection service to keep your defenses and reduce your risk of email-based attacks.
With an email or spam protection service, you have peace of mind that your inbox is free from questionable messages, such as spam messages and fraudulent emails. Your team will have peace of mind when sharing confidential information via email because this IT service quarantines risky emails with malware.
The features of an email or spam protection service include the following:
Premium firewalls to block and filter unauthorized network connections.
Spam filtering features to prevent annoying and suspicious emails from entering your inbox.
Email encryption, like turning your messages into unreadable characters, keeps unauthorized people from reading your email messages.
Automated quarantines to detect and delete email messages with harmful content.
Sent message testing to determine potential email breaches.
Cyber Protection Services
Remote teams need to have reliable cybersecurity defenses to ensure servers are protected from all types of malware. Don't neglect or underestimate cybersecurity threats because they can easily penetrate your system, especially if you don't use a cutting-edge cybersecurity solution.
IT cybersecurity specialists can help remote teams in implementing anti-malware solutions and top-grade firewalls. They monitor your IT infrastructure consistently for suspicious activities. They can also help remote teams assess their security assessments and resolve security loopholes by simulating phishing attacks and penetration testing.
Cybersecurity protection services offer the following:
Complete security: Remote teams and businesses can highly benefit from cybersecurity protection solutions, such as DNS filtering, web filtering, anti-malware software, and first-class firewalls.
Compliance: Cybersecurity experts ensure that businesses comply with industry and government standards with thorough system and process evaluation.
Consistent protection: Cybersecurity experts monitor infrastructure to identify and resolve issues before they penetrate servers.
Cloud Services
What's cloud computing technology and how can it help remote workers? Cloud computing technology enables people to utilize the stored digital resources in the cloud or virtual space via satellite networks. This allows remote teams to share information, software programs, and applications via the internet without physical location restrictions.
Cloud services include security, storage, and app capabilities, avoiding the cost of software and hardware. IT support services offer cloud management from set up, maintenance, and routine upgrades.
Remote teams can collaborate using cloud services using any device and anywhere employees are located. Cloud specialists help remote teams increase mobility, scale resources, and reduce expenses. In addition, a cloud specialist can provide customized solutions, such as apps depending on your needs
VoIP Communications Services
Voice over Internet Protocol (VoIP) changed the way people conduct business, allowing remote teams to stay connected better than ever. With VoIP, remote employees can work from home while maintaining the office phone functionality, promoting professionalism and excellent customer service.
Work from home employees can bring home their VoIP phones to work remotely while keeping the same office number. In short, your VoIP phone at home functions as an office phone. You can page colleagues, dial phone extensions, plus receive and transfer calls using your office or business phone number.
You can avoid carrying your work phone at home by getting a separate IP phone. This VoIP phone will function as an office phone network with a different number. But you can have a separate IP phone ring like your work phone. In this way, you won't miss any important phone calls regardless if you're at home or at the office.
You can use a smartphone and an application as an additional IP phone. In this way, you can conduct business as usual even if you have a power outage.
Here's how to use your IP phone when you're working from home:
You should have a reliable high-speed internet connection to ensure good call quality.
You should have a power adapter for your IP phone unless you already have a Power over Ethernet (PoE) network switch.
Virtual Office Solutions
With the advent of cutting-edge digital technologies, virtual office solutions came into existence. Businesses and organizations that shifted to a work-from-home setup can take advantage of virtual office solutions to attain a more streamlined workflow.
Remote teams can use virtual office solutions to reduce expenses and improve workforce mobility. With virtualization, you can run several virtual machines in one physical machine, increasing resources availability and efficiency.
Virtualization is a cost-saving technology that allows you to use the resources of one computer in different environments. You can improve asset utilization and flexibility, allowing you to save on hardware and maintenance costs.
Virtualization solutions allow remote teams to get the following:
Protected systems due to advanced recovery programs, ensuring that remote teams get back up.
Better app and computer performance so your files, programs, and apps load fast, boosting your productive hours.
Lower expenses by optimizing current servers to save money from purchasing new ones.
How To Choose The Best IT Support Services
You've just learned the different IT support services for work from home employees. But how do you choose the right company that'll provide you excellent IT services?
Below are some helpful tips to guide you in choosing the right IT support provider for your remote team:
Check the reputation of the IT Support provider: Have you read the testimonials of the IT support provider? What do people say about their services? Are they satisfied? Check online reviews and ratings in reputable sites in search engines or in social media channels.
Check the website of the IT Support provider: What are the IT support services they're offering? Do they apply to your business needs? You can check the profile page of the company to know the credentials of their IT experts to ensure you're dealing with highly experienced and qualified specialists.
Contact the IT company: You can chat with a live representative via the IT support provider's website. To ascertain their legitimacy and customer service, ask questions about specific services or anything you want. If you like to speak with a live person, you can call the business number of the IT support provider. Testing their customer service will help you determine if the IT support company provides excellent client support.
Compare IT support companies: You don't have to choose the first IT support company you see online. Make sure to create a shortlist to make comparisons later on to land a more informed decision.
Conclusion
Work from home employees needs different IT support services to stay productive and come up with the best output. It's a good thing that many IT companies are now offering their services at affordable prices to help employees and their employers ensure business data security even from a work-from-home setting. Remote teams can take advantage of IT support services to reach their fullest potential and attain success.