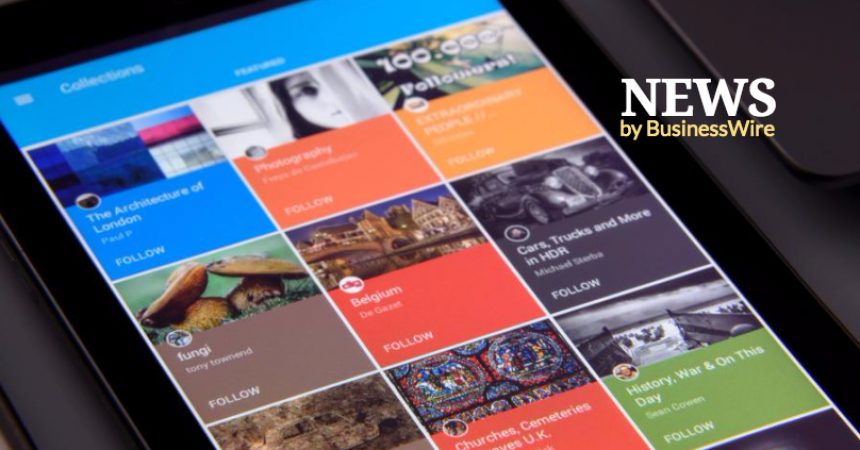 Intuit Ranked #2 in GPTW India's Best Companies to Work for 2018
Intuit Inc. (Nasdaq: INTU), a leading provider of business and financial management solutions for small and mid-sized businesses has been ranked # 2 in 'India's Best Companies to Work For – 2018' list. In addition, the company was also recognized in two special categories Best Workplaces – Career Management and Culture of Innovation. This marks Intuit's 5th consecutive Top 10 ranking and its second-best rank over the last nine consecutive appearances on the list released annually by the Great Place to Work (GPTW) Institute in partnership with The Economic Times. Last year Intuit India ranked #1 on this list.

Intuit India's operations include more than 1000 employees working in the company's India Development Center and the India business organization. Intuit India started its journey with great practices and policies teamed with an enriching work environment. Through the last year, Intuit has invested in reimagining the employee experience so that every employee feels empowered to contribute to building a great workplace. Empowering the engagement to be employee owned and driven has led to defining outcomes for the organization that has a long-term impact.

"Over the years we have lived our core value of 'Be Bold' by raising our ambition of being the best," said Sanket Atal, Managing Director, Intuit India. "Our culture has been a testament to that and has helped us craft the best employee experiences from building a world-class engineering center to implementing unique employee friendly practices and policies. We empower our talent to bring their whole selves to work and do the best work of their lives. I believe that's why we consistently ranked among the very best in India and around the world."

"We are constantly evolving smarter talent processes with a focus on employee experience," said Somnath Baishya, HR Director, Intuit Global Development Centers. "We continue to invest towards new technologies as Intuit India believes that Innovation is the fundamental lever to transform lives and Data and AI will play a pivotal role in this. Everyone is encouraged to listen, observe our customers, and dedicate time to best address their challenges. We believe in the power of Culture and Leadership and coach our people leaders to unlock the untapped potential of our talent."

Intuit also has developed programs supporting diversity and inclusion. To support those with special needs and raise awareness among employees, the company conducted sign language and sensitization workshops for hiring managers, teams, and key stakeholders. In addition, the company hired interns with special needs who received training in assistive technology and product accessibility.

The Methodology
In India, more than 600 organisations applied to Great Place to Work® Institute to undertake the assessment this year, making it the largest Study in the space of Workplace Recognition. The Institute has an objective methodology for assessing workplace culture that has been adopted by thousands of organisations, globally.

The GPTW Institute uses a unique employee-centric framework that measures levels of trust, pride, and camaraderie prevalent in an organization through the Trust Index©, a proprietary employee survey tool developed by the Institute. All participating companies are evaluated primarily on the basis of their employees' responses to the survey, which is given 2/3rd weight of the overall score. The remaining 1/3rd of the score is derived from Culture Audit©, a tool that assesses the strength of people practices, philosophy, and values of an organization. Thus, the objective assessment of an organization's people practices and employee experiences help identify the best workplaces in the country.
About Intuit India
Intuit is the maker of QuickBooks, the world's No.1 online accounting solution for small businesses. Launched in India in 2012, Intuit QuickBooks has been helping small businesses in the country prosper by making more money, eliminating work and being more confident in financial decisions. Intuit India, the company's first venture in Asia Pacific, commenced operations in 2005 and currently has more than 1,000 employees. Intuit stands on the core principles of customer-driven innovation and powering prosperity through its ecosystem of innovative financial management solutions. Intuit is an employer of choice having appeared on the Great Place to Work Institute and Economic Times 'India's Best Companies to Work For' for the past nine years and ranking #2 in 2018.
For more information visit us at QuickBooks India and follow us on Facebook.

About Intuit Inc.
Intuit's mission is to Power Prosperity Around the World. Its global products and platforms, including TurboTax, QuickBooks, Mint and Turbo, are designed to empower consumers, self-employed, and small businesses to improve their financial lives, finding them more money with the least amount of work, while giving them complete confidence in their actions and decisions. Intuit's innovative ecosystem of financial management solutions serves partners and 46 million customers worldwide, unleashing the power of many for the prosperity of one.
For the latest news and in-depth information about Intuit and its brands, visit Intuit.com and follow on Facebook.