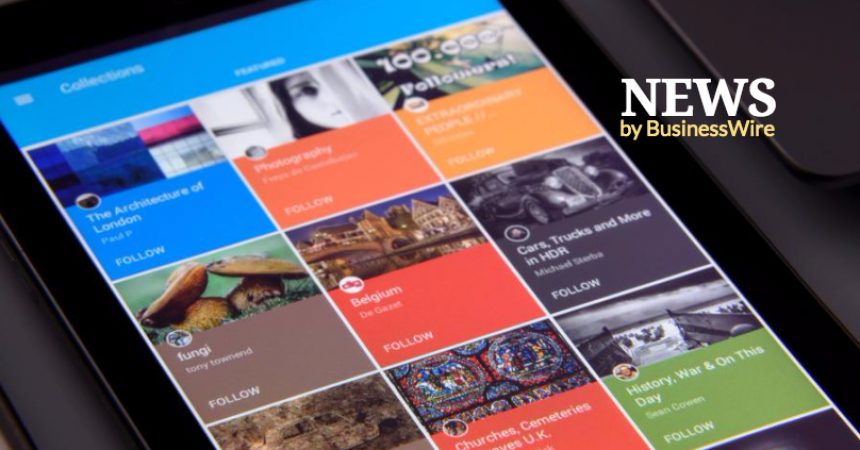 Infor (GT Nexus) Positioned in the Leaders Quadrant of the 2018 Gartner Magic Quadrant for Multienterprise Supply Chain Business Networks
Infor, a global leader in business cloud software for Enterprise and SMB companies, today announced that Gartner Inc. has positioned Infor (GT Nexus) in the Leaders quadrant of the 2018 Magic Quadrant for Multienterprise Supply Chain Business Networks. Infor was positioned in the Leaders quadrant for ability to execute and completeness of vision.

To download a complimentary copy of the 2018 Gartner Magic Quadrant for Multienterprise Supply Chain Business Networks, click here.

Today's complex and hyper-pressured commerce environment brings enormous demands to deploy customer-centric supply chains capable of delivering value and innovation at every step, from origin to customer. Increasing velocity and ensuring on-time customer delivery requires a digital foundation that aligns and orchestrates the entire community of trading partners and streamlines multi-enterprise business processes.

Infor's GT Nexus Commerce Network is built to facilitate complex, multi-party processes and orchestrate global supply chains. As businesses continue to race toward digital transformation to keep pace with the speed of commerce, businesses must be connected to their ecosystems.

Infor GT Nexus' ability to deliver a hyperconnected network that provides visibility, collaboration and automated execution of global supply chain processes enables companies to digitally transform their supply chain end-to-end. Companies gain richer insights and make smarter decisions based on live visibility and network-wide intelligence.

"Collecting data and sensing signals in real time, and then coordinating, executing and resolving issues quickly, will allow companies to operate their supply chains more effectively," Gartner said in the report.

In addition, Gartner stated, "Only a few companies have had success with multienterprise process management because organizations must be willing to work in partnership – sharing information, redefining processes and implementing mutually beneficial governance."

Rod Johnson, EVP & GM, Manufacturing and Supply Chain, Infor, said, "We believe our position as a Leader in this Gartner Magic Quadrant reflects our unique ability to connect companies to their supply chain partners and orchestrate multi-enterprise processes."

"Traditional supply chain solutions have been hindered by an enterprise-centric approach that fails to engage and align with trading partners," Johnson said. "GT Nexus' approach, from day one, has been to untap value and insights historically locked up in the supply chain network, and place the end-customer at the center of an ecosystem that flows as one to deliver customer value."

According to Gartner, "Multienterprise supply chain business networks support a community of trading partners – of any tier and type within a network – that needs to coordinate and execute supply chain processes across multiple enterprises."
In the Magic Quadrant report, Gartner noted that "Multienterprise supply chain business networks must include capabilities in four categories:
Partner network management – including business partner connectivity, many-to-many network architecture (occasionally also one-to-many connectivity), network interoperability, enterprise system integration and multichannel integration (through different methods and protocols)
Information hub (visibility foundation) – including layers of connectivity, central data hub and a variety of visibility insights
Universal cross-domain apps – including identity management, document management, exception management, visualization, issue resolution, and partly predictive analytics, prescriptive analytics, AI/machine learning, supply risk management and performance management
Core supply chain applications – predominantly in the domain of supply chain execution but also selectively in supply chain planning"
Gartner does not endorse any vendor, product or service depicted in its research publications, and does not advise technology users to select only those vendors with the highest ratings or other designation. Gartner research publications consist of the opinions of Gartner's research organization and should not be construed as statements of fact. Gartner disclaims all warranties, expressed or implied, with respect to this research, including any warranties of merchantability or fitness for a particular purpose.
About Infor
Infor develops business cloud software for Enterprise and SMB companies globally. With 16,500 employees and over 68,000 customers in more than 170 countries, Infor software is designed for progress.
To learn more, please visit www.infor.com.
About the Infor GT Nexus Commerce Network
The Infor GT Nexus Commerce Network is the world's largest cloud-based, multi-enterprise commerce network for global trade and supply chain management. Over 60,000 businesses across industry verticals, including adidas Group, Caterpillar, Columbia Sportswear, DHL, Electrolux, Levi Strauss & Co., Nestlé, and Puma share GT Nexus as their standard, multi-enterprise collaboration platform. This enables all network participants to operate with a core, real-time, and always-on set of information across multiple supply chain functions. The platform helps customers optimize the flow of goods, funds and trade information, from the point of order, through final payment.
For more information, please visit www.gtnexus.com.
This announcement reflects the direction Infor may take with regard to the specific product(s) described herein, all of which is subject to change by Infor in its sole discretion, with or without notice to you. This announcement is not a commitment to you in any way and you should not rely on this document or any of its content in making any decision. Infor is not committing to develop or deliver any specified enhancement, upgrade, product or functionality, even if such is described in this announcement and even if such description is accompanied by words such as "anticipate," "believe," "expect," "intend," "may," "plan," "project," "predict," "should," "will," and/or similar expressions. Many factors can affect Infor's product development plans and the nature, content and timing of future product releases, all of which remain in the sole discretion of Infor. This announcement, in whole or in part, may not be incorporated into any contractual agreement with Infor or its subsidiaries or affiliates. Infor expressly disclaims any liability with respect to this announcement.