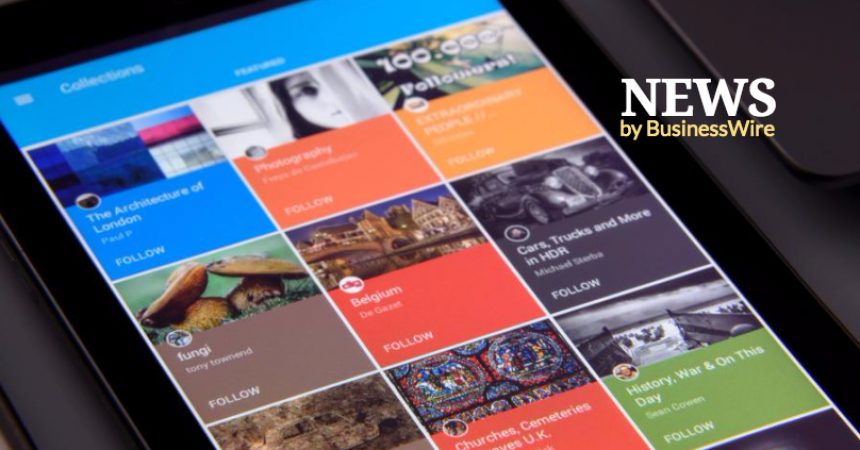 Frost & Sullivan to Recognize Outstanding Efforts of India's Pioneering Next-gen Companies at the 2018 India Best Practices Awards Banquet
Frost & Sullivan is all set to host its 5th Annual 2018 India Best Practices Awards Banquet on October 10th at Hyatt Regency, Mumbai. The banquet's intent is to recognize transformational growth of companies across industries demonstrating accelerating change, increasing risk and the powerful disruptive impact of the conversion of new business models, disruptive technologies and mega trends. Frost & Sullivan's annual, flagship event – Growth Innovation & Leadership (GIL) Summit 2018 focusing on "Leading and Winning in an Era of Unprecedented Change" will precede the awards.

This year's Awards Banquet aims to recognize companies across 7 categories – Energy & Environment, Mobility, Tech Vision, Visionary Science (Chemicals, Materials & Food, PPE), Transformational Health, Measurement & Instrumentation, and Industrial Automation & Process Control. The winners of this highly coveted and sought-after awards program will showcase exceptional accomplishments and superior performance in areas of leadership, technological innovation, customer service, strategic product development, etc., in their respective markets. This is an invite-only event that will bring together top-notch CXOs from various industries under one roof.

Talking about India Best Practices Awards, Amol Kotwal, Director, Frost & Sullivan said, "It gives me great pleasure to recognize and host India's best-in-class achievers. Our endeavor is to recognize leading companies that have delivered exceptional business performance across various industry sectors. Our robust methodology coupled with evaluation by an elite expert panel makes Frost & Sullivan awards the most independent, unbiased and coveted Awards in the country. I am delighted to welcome and share success stories on Best-in-Class business performance, Growth and Innovation."
To find out more about Frost & Sullivan's Awards program and partnership opportunities, please mail Khushboo Kapoor at khushbook@frost.com. You can also follow the event and get updates on Twitter and LinkedIn using the hashtag: #FSInAwards.

With Frost & Sullivan's continuous intent to drive innovation and excellence, the Awards were carefully reviewed and evaluated to reflect the current market landscape and emerging trends. The awards assessment took place in Delhi, Mumbai and Gurgaon, and besides incorporating inputs from Frost & Sullivan's experts, a jury validation process was also held with a panel comprising thought leaders and some of the most prominent names from various industries. The esteemed jury panel for the 2018 India Best Practices Awards Banquet includes:
Abhishek Kabra, Director, Samara Capital
Ajay Muttreja, Startup Advisor and Mentor Member, National Startup Committee, Advisor – FICCI International
Asif Mulla, Head – Instrumentation, Mumbai Operating Center, TechnipFMC
Balasubramanian Srinivasan, Executive Director, Mobility Practice, Frost & Sullivan
Dr. Kirti Kumar Shah, Associate Director, Engineering – Brownfield Projects, Aker Solutions
Dr. Shankar Venugopal, Vice President, Mahindra & Mahindra, Mahindra Research Valley
Dr. Shenoy Robinson, Managing Director & CEO, Catex Health
GB Singh, Publisher & Editor, Security Today & Security Update
K. Nandakumar, Chairman, Chemtrols Holdings Pvt. Limited
Nitin Deshmukh, Founding Partner, Kotak Investment Advisors Ltd.
N. K. Mohapatra, CEO, Electronics Sector Skills Council of India (ESSCI)
Ravi AV, General Manager & Country Head, Nichia Chemical India Pvt. Ltd.
Vinay Lakshman, Managing Director, Rane Brake Lining Ltd.
The event is supported by our media partners – Automation Connect, Auto Tech Review, CIO Insider, Commercial Vehicle, DigiAnalysis, Electronics Bazaar, Industrial Automation, Manufacturing Today, MTLEXS, Sustainability Next, and The Smart CEO.
About Frost & Sullivan
Frost & Sullivan, the Growth Partnership Company works in collaboration with clients to leverage visionary innovation that addresses the global challenges and related growth opportunities that will make or break today's market participants. For more than 50 years, we have been developing growth strategies for the global 1000, emerging businesses, the public sector and the investment community. Contact us: Start the discussion

Website: http://ww2.frost.com
Social Media Handles –