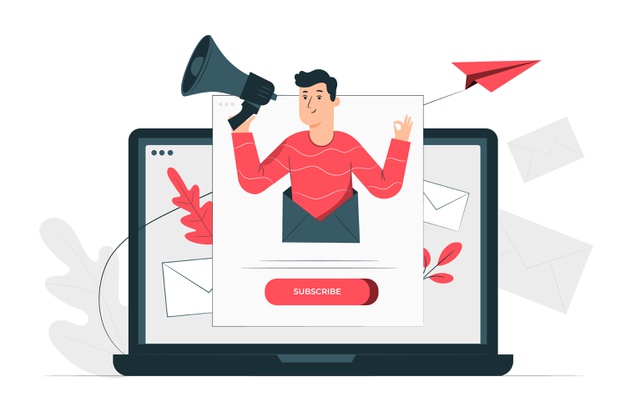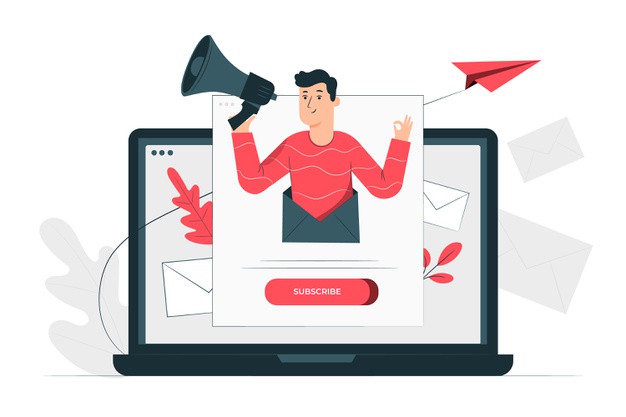 Profits Unlimited is a Banyan Hill Publishing investment newsletter authored by Paul Mampilly.
We are going through a period of large-scale innovation and technological advancement in all of history. Today we continue the revolution through more advanced technology.
There has been no other time in history where you could access all of the human knowledge in a device that fits in the palm of your hands. So, you literally have the world of knowledge at your fingertips. We are talking about technology and the Internet, of course.
Paul Mampilly is a true believer in technology's potential, as demonstrated by some profitable stock market investments. For example, when no one else saw the potential of Netflix, he invested a lot of money in Netflix.
In the monthly "Profits Unlimited" newsletter, he regularly shares his views and insights on these cutting-edge tech firms and their investment opportunities.
Any Profits Unlimited recommendation is picked because they are on the verge of expanding. If you join each of his choices now, your benefits will be huge.
Continue reading to discover what is there to know about Profits Unlimited. You can find a more in-depth review of profits unlimited in this link.
Insight
Profits Unlimited is one of several monthly investing newsletters published by Banyan Hill Publishing. It mainly covers technology stocks that are ready to achieve massive growth. You can also see here how technology is revamping real estate as well.
Mampilly started as an assistant portfolio manager for Bankers' Trust on Wall Street in 1991. Deutsche Bank purchased Banker's Trust after combining with another bank. Mampilly rose rapidly through the ranks of Deutsche Bank and ING, a major investment company. In all professions, he effectively handled multi-million dollar accounts.
Despite the financial crises of 2008 and 2009, it turned $ 50 million into $ 88 million in just two years. It was an average rate of return of 76%. He was not shorting any stocks or taking unnecessary risks in getting these returns.
After all, he was tired of making money for the rich. He wants to use the knowledge he learned on Wall Street to help Americans on main street amass wealth.
After working briefly in some investment publications, he eventually became a senior editor of Banyan Hill's Profits Unlimited and other newsletters.
Paul has an interest in tech stocks. If you read his story on his website, he will even discuss the success he has had with a high-tech company like Netflix and will even give you a chance to meet him.
An area he particularly enjoys is the Internet of Things, where computer devices can be embedded into everyday objects controlled via the Internet. For example, you can adjust the thermostat using your smartphone.
He believes that two main trends are changing the investment landscape: the burgeoning Internet of Things and the mature millennial generation. He analyzed these trends to identify low-risk investments with strong growth potential due to these trends.
What Is Profits Unlimited?
Profits Unlimited is a monthly digital newsletter subscription. Upon purchase, you will receive several reports that are part of what it calls the "Internet of Things Action Plan."
These reports include the five most innovative technology companies at the forefront of the Internet of Things (avoiding the use of stocks of famous brands) and stocks issued by the financial publication "Bauman Letter" for the next three months.
In the "Special Reports" area of the online member's zone, you can go back and revisit specific reviews.
The online area has many features: a welcome page, a monthly publication, a model product portfolio, trade alerts, updates, special reports, an "getting started" guide, frequently asked questions and even a "what the readers say" section.
Upsells
The two upsell items of Profits Unlimited are Deluxe and Premium subscriptions.
Except for digital subscriptions, all Deluxe package purchases are printed subscriptions.
However, if you choose the "Premium" subscription, you will get the newsletter in two formats and some reward reports.
Another claims to teach you how to get a social insurance check that "many people do not even know it exists."
The last report showed you some tools to protect your funds and data in an increasingly digital world.
Pricings
Profits Unlimited standard subscription fee is US$47, the luxury subscription fee is US$129, and the premium subscription fee is US$496.
However, the premium price of $496 was crossed out on the sales page and replaced by $79. We have seen some other reviews, and it seems that the Premium subscription has never reverted to the price of $496.
It might just be a pricing tactic to attract you with a "sale price." Nevertheless, the discounted price makes the Deluxe package meaningless because the Premium package is $50 cheaper than everything the Deluxe package offers and comes with a bonus report.
Believe it or not, every price is once a year. Assuming the premium price of $79 is permanent, this means that the most expensive option will cost you less than $11 per month.
If you see the beautiful words on the checkout page, you will find that the renewal fee for each subscription is $97 per year.
However, it only costs $8 per month. If you do not want to pay that much money, you can send him an email to cancel at any time during the subscription period.
Membership Plan
Although it is difficult to obtain detailed information, Profits Unlimited has a membership plan.
You must first become a subscriber. If you are a subscriber, then the best option is to contact Paul or Banyan Hill Publishing directly.
Overview
Publications such as Profits Unlimited have generated many types of criticism. Some people just do not like marketing hype, while others say that the information is not as helpful as it is hyped to be.
However, the most severe criticism one may have against information products is that you are accused of making more money from information products.
If this newsletter is a fraud, we do not think Paul's every investment moves in the past could attract this many people (subscribers).
Also, tools such as model portfolios hold him accountable for his recommendations.
Moreover, if this is not enough to quell this criticism, he has made millions in the investment world until he decided to become the editor of "Profits Unlimited," so his newsletter revenue may not affect his financial situation.
Overall, his newsletter is handy for understanding hot new technology stocks with tremendous growth potential. So, we think it is a legit investment newsletter.
Disclaimer: This content is not written by DigitalConqurer.com staff. This review is done by an independent anonymous reviewer.
Image Credit: Freepik