Mumbai, India – December 12, 2016 – Dedicated to gaming community for over a decade, HyperX, a division of Kingston Technology, has been the main strategic partner for 'ESL India Premiership', India's largest gaming Tournament. With this exclusive partnership, HyperX aims to add value and enrich the eSports experience of the community. At the Delhi Comic Con, the brand at its booth, has come up with a unique concept to showcase what gamers require – a Perfect Systems, a Perfect Game, a Perfect Mod. Apart from this, there are many fun prizes that the comic enthusiasts can win at the HyperX booth.
ESL India Premiership is the next big eSports revolution in the country. Releasing the enormous untapped potential of the Indian gaming market, the Finale of ESL India Premiership is being held from 9th to 11th December where the limelight will be on the two of the most popular games worldwide – Counter Strike & DOTA 2.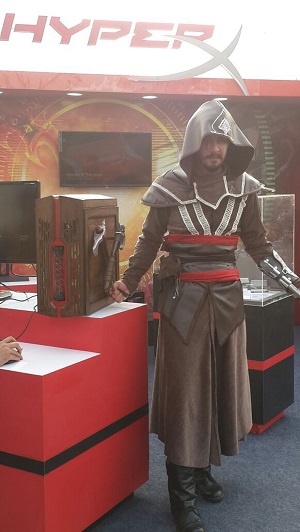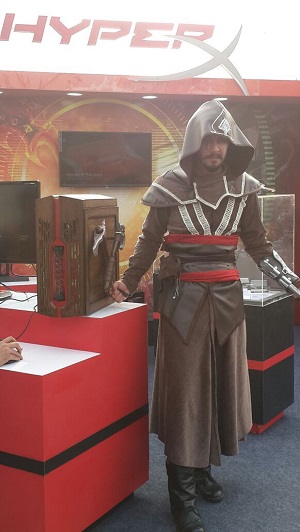 About the partnership, Mr. Vishal Parekh, Marketing Director, Kingston Technology – India says, "We have seen some nail biting matches right from the first challenger event& we are happy to finally see unification of gamers to gather and promote Indian gaming. For us the ESL Tournament is the live experience that people can interact with Online."
Adding further he says, "We are thrilled and also on our toes, to be a part of this Mega event which shall deliver true value to the fans and players of the sport. These events help build an infrastructure for eSports that mirrors of the more traditional sports. With such strategic collaborations we look forward, to create some exciting Gaming opportunities in India"
HyperX over the years has played an instrumental role in providing a platform to gamers all over the world to compete and showcase their talents and this sponsorship demonstrates HyperX's absolute commitment towards the eSports community.