Mumbai, May 21, 2015: India's leading diversified financial services group, Edelweiss Financial Services has appointed renowned fund manager Pranav Parikh as Head – Private Equity, Seed and Venture Capital Funds.
A successful investor and an entrepreneur with long standing experience across various world markets, Pranav will be running the Edelweiss growth private equity and early stage venture funds which intends to invest in tech and non tech companies with high quality managements and good business models.
Mr. Rashesh Shah, Chairman and CEO, Edelweiss Group said, "We welcome Pranav to our team. His appointment will further focus our efforts on the growing private equity and venture capital businesses that signify India's growth potential and the burgeoning start-up space."
Pranav brings with him over 15 years of successful investment experience in US and Indian markets with focus on risk-adjusted returns. Until 2012, he was responsible for all the Investments in India for a multibillion dollar multi-strategy fund based out of the US. He has been a successful investor in various high growth and unique businesses and co-managed these along with enterprising entrepreneurs with a view to create substantial value.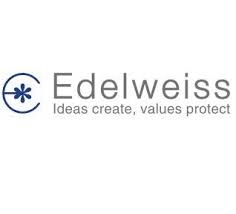 Speaking on his new role Pranav Parikh said "The Edelweiss Group offers a diversity of solutions and an extensive fund management platform to various businesses and entrepreneurs/individuals. We are excited at the opportunities that help us to cross leverage and see significant synergies for our business which will benefit our investee companies as well as the Edelweiss Group"
Pranav was awarded Private Equity Deal Maker of the Year, India in October 2009 by the eminent Global M&A Network, New York. He holds a BE in Industrial Engineering from MS University, Baroda and an MBA from UTA, Texas. He is also a CFA charter holder from CFA Institute, USA.