All organizations are vulnerable to making mistakes. After all, nobody's perfect. Unfortunately, committing errors can be catastrophic for a business, especially those that run sizable consumer service staff or contact centers. But as they say, the first step to averting disaster is knowing where they are. In this post, we'll look into some of the mistakes you should avoid when running a call center.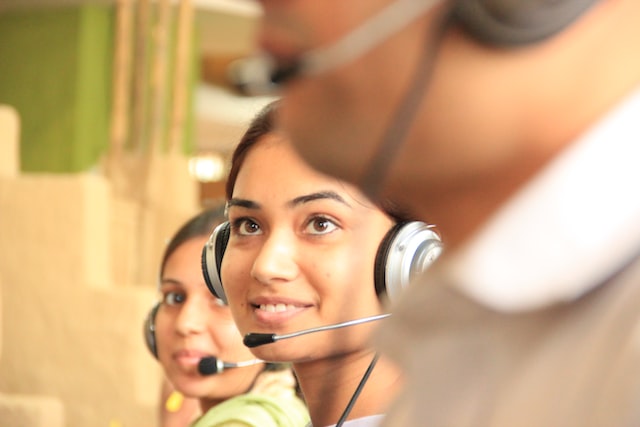 1. Poor training programs
Agents will make mistakes—there's no getting around this fact. When you get right down to it, human error is an unavoidable reality. However, if representatives are trained right, you can limit the occurrence of mistakes. So never take your training programs for granted. Instead, make sure that your workforce is properly educated on how best to fulfill their responsibilities to the company.
2. Purchasing subpar equipment
In the interest of lowering costs and saving money, it isn't uncommon for some call centers to opt for cheaper, subpar equipment. But in doing so, they compromise the quality of their services, leading to lower KPI scores and disappointed clients. Don't make the same mistakes, and be sure to invest in all the right tools. Never settle for less. For example, if you're looking for auto dialing software, click here for the best software.
3. Failing to set the right metrics
The average consumer service call can track over 25 metrics. However, the mistake that many executives and managers make is failing to monitor the key performance indicators or KPIs that matter to their companies the most. As a result, they cannot address any concerns and improve their workforce's performance. To get the best out of your employees, you need to focus on the following metrics:
Customer satisfaction
First-call resolution rate
Contact quality
Average call time
4. Not marketing the business enough
Like any other business, call centers need to market their services. They'll fail to secure clients if nobody knows of their existence. So while digital marketing strategies like search engine optimization, pay-per-click advertising, and social media promotions should be a part of your campaign, you mustn't neglect your offline marketing efforts. Expos, conferences, and other events will also give your company the exposure it needs to attract more prospective clients.
5. Ignoring feedback
Lastly, it's never a good idea to take feedback for granted. They can help shed some light on areas of your call center that may require improvement, after all. And if you choose to ignore criticisms, you'll miss out on the opportunity to elevate your service quality. This goes for your employees too. If you don't listen to what they have to say, it'll lower morale, and their performance may suffer in turn.
Conclusion
A call center is a profitable business endeavor to get into. However, it's also challenging to succeed because of all the other companies vying for the same market. But by avoiding the mistakes listed above, you'll improve your call center's chances of gaining more business and operating optimally.