IT support is an integral part of any business operation. It involves the maintenance and technical upkeep of computer networks, users, services, and systems in an organization. Outsourcing IT support services has numerous benefits for any organization, including lowering labor costs, saving time, reducing risk, improving security, and many more.
If you're looking to outsource IT support, here are some services worth considering:
1. IT Infrastructure
Creating your own IT infrastructure may not only be complicated, but it could also cost your business a lot of money. IT infrastructure includes network systems, hardware, servers, and other components. Designing and installing your infrastructure requires a substantial budget and a highly skilled team. Dealing with all the development and equipment housing could also be an unnecessary headache not just for your finance department but also for your IT personnel.
When you outsource IT infrastructure, you leave the hassle of maintaining and running the systems to their operators. If anything's to go wrong, you could still rest assured the infrastructure provider will troubleshoot and rectify the problem. You also get the most value for your money if you go for a pay-per-use agreement.
2. Cloud Services
Cloud hosting allows your business to access computer resources such as applications, data storage, and other systems from the internet. In-house cloud hosting can be costly for your business. It involves high technology and security risks which could leave your business vulnerable if not properly configured.
There are various companies offering cloud computing services, including TCGNS IT Support and many others. If you outsource cloud hosting, you won't have to worry much about threats such as hacking and cyberattacks. Your cloud host will ensure their system is always up to date and secure.
3. E-Commerce Platform Design
Unless you're highly skilled in web design and IT, it may be in your best interests to outsource the design of your e-commerce platform. Having a platform that doesn't work properly could have a detrimental effect on your business as customers can easily get frustrated and move to your competitor.
Designing an e-commerce platform isn't just about aesthetics. It involves the integration of marketing, banking, reporting, and many other tools. Getting any one of these tools wrong could affect the smooth functioning of your site and possibly cost you thousands. However, it's important to have your in-house IT staff involved in the process so they have an idea of the operations in case the web developer ditches you.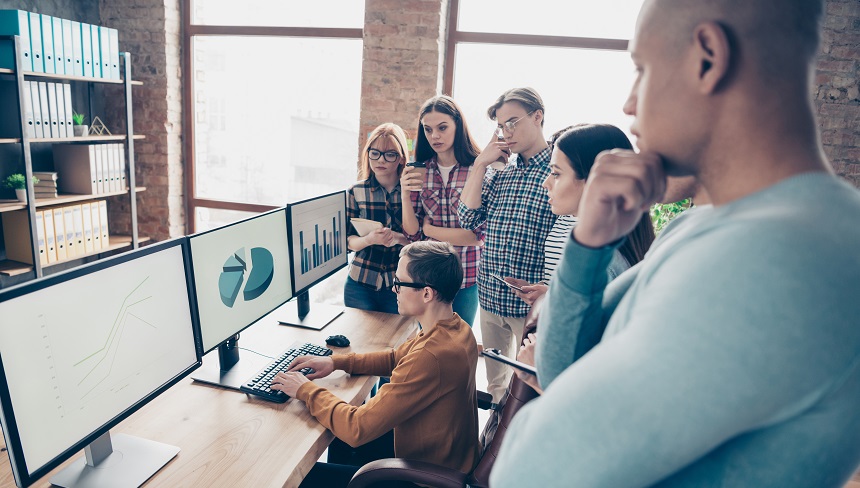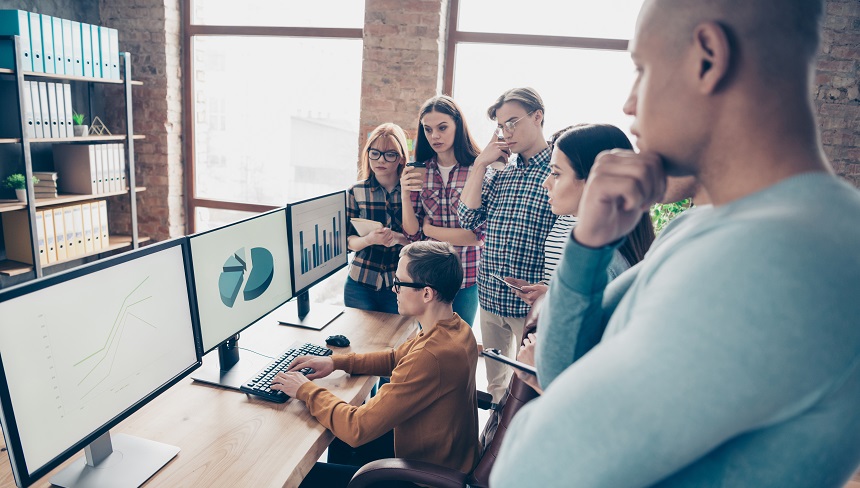 4. Website Updates
Updating your website isn't an easy task since the various tools involved may require constant monitoring and updating. The tech world is constantly changing that it may be difficult to keep up with the latest trends if it's not handled on a full-time basis. If you don't update your website on time, you risk being cyberattacked.
5. Cybersecurity
They say IT personnel aren't necessarily cybersecurity experts. But for the best protection of your business internet network, you may need to outsource additional cybersecurity. Cybersecurity experts will make it their business to anticipate possible threats and avert them. Preventing threats could save your business lots of time and money.
6. Two-Factor Authentication
If your business deals with sensitive information such as bank accounts, customer information, patents, and other important data forms, you need to consider outsourcing two-factor identification.
Two-factor authentication is the use of two different forms of identification before granting access to systems. Using this could be a good way of protecting information such as bank accounts, personal information, and other classified data. Your average IT guy may not be able to set up a two-factor authentication system, so you may need to outsource it.
7. Quality Assurance And Testing
Although your IT team may be competent at making apps and programs tailored to suit your business operations, testing them may be time-consuming and hectic. For thorough and specialized testing, you may need to outsource quality assurance and testing.
Quality assurance involves testing for bugs and other program shortcomings before it goes live. If you outsource testing, it could be a great way to get objective assessments of your systems. Outsourced testing could also help your developers focus on the development and enhancement of the systems.
8. Software Development
If you don't have an in-house software development team, then it may be in the best interests of your business to outsource since it can be costly. Having an in-house team to develop your software can be good for customized products, but it may take a hit on your finances and your patience.
Lately, there have been several software suites with numerous applications that could be customized to fit your operational needs. Why don't you focus on your main business and leave the software development to the experts?
9. Projects Outside Of Your Expertise
IT teams aren't masters in all IT-related fields. The IT field is broad and diverse, so you may need to outsource skills that are missing in your team. If a particular skill set is insufficient, you could save time and money by outsourcing it. This shouldn't just end there; you should assess whether collaborations would benefit your business needs as well. And if they do, then you could go for them.
10. Recruitment Of Your IT Staff
If you're not an IT expert, it may be good to outsource the recruitment professionals to handle the process of coming up with your IT personnel. Your human resources department may not always be aware of the right skill set to look out for when coming up with an IT team.
In A Nutshell
IT personnel don't have all the answers to your business's IT-related concerns. And although you may have an established IT department, you'll still need to outsource some services.
Outsourcing IT services can be a great move for saving time and money. It could also help improve your business's computer networks and security. Despite outsourcing some services, it may be a great idea to involve your IT team in any work done by outsiders to help with the continuity of your operations. Consider the ideas mentioned here as you outsource IT support services.